May 18th Birthdays
If you were born on May 18th you share a celebrity birthday with these famous people: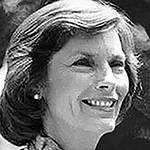 Priscilla Pointer is 98
American actress of TV (Patricia Barnes on Dallas; Barnaby Jones; Quincy M.E.; Cannon; L.A. Law; Call to Glory; Hemingway), and movies (Carrie; Looking For Mr. Goodbar; The Onion Field; Mommie Dearest; The Falcon and the Snowman; Blue Velvet), born May 18, 1924. (Priscilla Pointer 1983 Dallas Photo: CBS)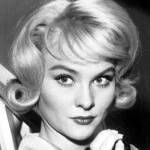 Diane McBain is 81
American actress of TV (Daphne Dutton on Surfside 6; Claire Howard on General Hospital; Charlie's Angels; 77 Sunset Strip, Batman), in Elvis Presley films (Spinout), and other movies (Parrish; Claudelle Inglish; Black Gold), born May 18, 1941. (Diane McBain 1962 Surfside 6 Photo: ABC TV)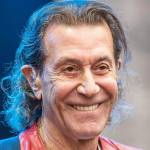 Albert Hammond is 78
Gibraltan singer and songwriter (The Air That I Breathe; It Never Rains in Southern California; To All The Girls I've Loved Before; Nothing's Gonna Stop Us Now; Lonely is the Night; One Moment in Time; When I'm Gone; The Free Electric Band), born May 18, 1944. (Albert Hammond 2015: Stefan Brending 2eight)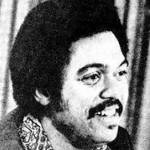 Reggie Jackson is 76 (nee Reginald Martinez Jackson; "Mr. October")
American National Baseball Hall of Fame MLB right fielder (Kansas City/Oakland Athletics; Baltimore Orioles; New York Yankees; California Angels), 1973 AL MVP, 14-time All-Star, and 5-time World Series champion, born May 18, 1946. (Reggie Jackson 1973 Photo: United Press International) 
Gail Strickland is 75
American actress of movies (The Drowning Pool; Norma Rae, Bound for Glory; The Man in the Moon; Three of Hearts; Who'll Stop the Rain; When a Man Loves a Woman) and TV (Emerald Point N.A.S.; The Insiders; Heartbeat; Dr. Quinn, Medicine Woman; Melrose Place; First Monday; The Bob Newhart Show; Dallas; Hawaii Five-O; Dark Shadows; Hill Street Blues) born May 18, 1947.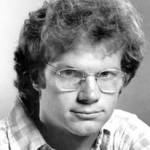 James Stephens is 71

American actor of TV (James T. Hart on The Paper Chase; Father Philip Prestwick on Father Dowling Mysteries; How the West Was Won; Cagney & Lacey; Murder, She Wrote), movies (First Monday in October; Caddie Woodlawn; The Getaway; Against the Law), born May 18, 1951. (James Stephens 1978 Photo)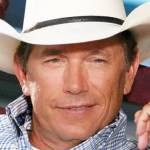 George Strait is 70 ("King of Country")
American senior, Country Music Hall of Fame producer, singer, and songwriter (Baby Blue; One Night At A Time; We Really Shouldn't Be Doing This; Write This Down; She'll Leave You With a Smile; Fool Hearted Memory; Right or Wrong), born May 18, 1952. (George Strait 2014 Photo: Stacey Huggins)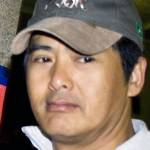 Chow Yun Fat is 67 (aka Yun-Fat Chow; aka Patrick Chow)
Hong-Kong action movie star (Crouching Tiger, Hidden Dragon; Bulletproof Monk; Anna and the King; The Replacement Killers; The Killer; Shanghai; Pirates of the Caribbean: At World's End; Dragonball: Evolution; The Corruptor; Confucius), born May 18, 1955. (Chow Yun Fat 2007 Photo: Sliceof)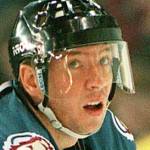 Jari Kurri is 62 ("The Finnish Flash")
Hockey Hall of Fame Finnish NHL right winger (Edmonton Oilers; Los Angeles Kings; New York Rangers; Mighty Ducks; Colorado Avalanche) with 5 Stanley Cup Championships, 9-time NHL All-Star & 1985 Lady Byng Trophy winner, born May 18, 1960. (Jari Kurri 1997 Photo: Håkan Dahlström)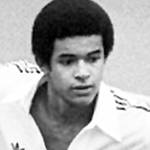 Yannick Noah is 62
International Tennis Hall of Fame French retired pro tennis player, 1983 French Opens singles winner & 1984 Grand Slam French Open doubles winner, ranked World # 3 singles & #1 doubles in 1986, born May 18, 1960. (Yannick Noah 1979 Photo: Hans van Dijk / Dutch National Archives)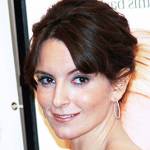 Tina Fey is 52 (nee Elizabeth Stamatina Fey)
Emmy Award-winning American author (Bossypants), producer, writer, & actress of TV (Saturday Night Live; Liz Lemon on 30 Rock; Unbreakable Kimmy Schmidt), and movies (Baby Mama; Date Night; Mean Girls; Whiskey Tango Foxtrot), born May 18, 1970. (Tina Fey 2008 Photo: David Shankbone)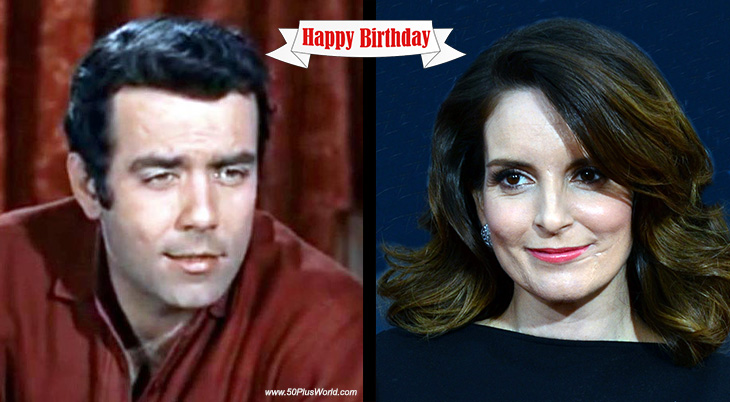 (Pernell Roberts 1960 Bonanza | Tina Fey 2014: Mingle Media TV)
Happy Birthday to everyone celebrating their birthday on May 18th!
Remember These May 18th Famous Birthdays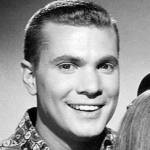 Dwayne Hickman
American TV director (Designing Women) and actor of TV (Chuck MacDonald on The Bob Cummings Show; Dobie Gillis on The Many Loves of Dobie Gillis; The Lone Ranger; Clueless) & film (Rally 'Round the Flag, Boys!; Cat Ballou; The Secret Heart; Captain Eddie; Doctor, You've Got to Be Kidding) (born May 18, 1934 – died Jan. 9, 2022; age 87). (Dwayne Hickman 1960: CBS Television)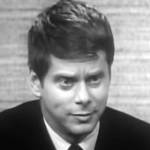 Robert Morse
Tony & Emmy-winning actor of stage, TV (The Secret Storm; Bert Cooper on Mad Men; That's Life; City of Angels; American Crime Story), and films (How to Succeed in Business Without Really Trying; The Matchmaker; A Guide for the Married Man; Where Were You When The Lights Went Out; The Boatniks) (born May 18, 1931 – died Apr. 20, 2022; age 90). (Robert Morse 1967 What's My Line?)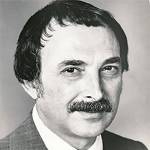 Bill Macy (nee Wolf Martin Garber)
American actor of stage, TV (Walter Findlay on Maude & All in the Family; Nothing in Common; St. Elsewhere; L.A. Law; St. Elsewhere; Highway to Heaven) and movies (The Late Show; The Jerk; My Favorite Year; Bad Medicine; Analyze This; The Holiday) (born May 18, 1922 – died Oct. 17, 2019; age 98). Cause of death for Bill Macy is unknown. (Bill Macy 1972 Maude Photo: CBS TV)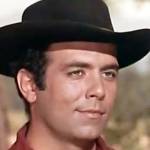 Pernell Roberts (nee Pernell Elven Roberts Jr.)
American singer & actor of stage, TV (Adam Cartwright on Bonanza; Dr. John McIntyre on Trapper John, M.D.; Around the World in 80 Days; Mission: Impossible), movies (The Sheepman; Four Rode Out; The Magic of Lassie), and civil rights activist (born May 18, 1928 – died Jan. 24, 2010; age 81). Pernell Roberts died of pancreatic cancer. (Pernell Roberts 1960 Bonanza)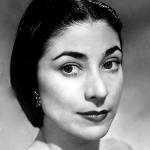 Dame Margot Fonteyn de Arias (nee Margaret Evelyn Hookham)

English Prima Ballerina Assoluta with the Royal Ballet (The Sleeping Beauty; Cinderella; Romeo and Juliet; Giselle; The Nutcracker), frequent dance partner of Robert Helpmann and Rudolf Nureyev (born May 18, 1919 – died Feb. 21, 1991; age 71). Margot Fonteyn died of cancer. (Margot Fonteyn 1960s Photo: Sol Hurok / Hurok Concerts)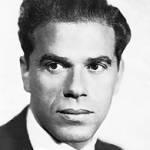 Frank Capra (nee Francesco Rosario Capra; aka Frank Russell Capra)
Italian-American Academy Award-winning screenwriter, movie producer, and director (It's A Wonderful Life; Mr. Smith Goes to Washington; It Happened One Night, Arsenic and Old Lace; Mr. Deeds Goes to Town; For the Love of Mike; Meet John Doe) (born May 18, 1897 – died Sept. 3, 1991; age 94). Frank Capra died of heart failure. (Frank Capra 1930s Photo: Columbia Pictures)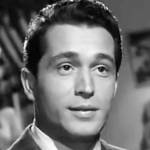 Perry Como (nee Pierino Ronald Como)
Emmy, Peabody & Grammy Award-winning American actor, host & singer of radio (Beat the Band; Chesterfield Supper Club) and TV (The Perry Como Chesterfield Show; The Perry Como Show; Kraft Music Hall) (born May 18, 1912 – died May 12, 2001; age 88). Perry Como had Alzheimer's Disease symptoms before his death. (Perry Como 1945 Doll Face)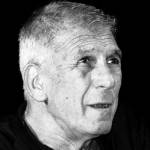 Richard Brooks (nee Reuben Sax)

Academy Award-winning American reporter, film director & screenwriter (Elmer Gantry; Blackboard Jungle; In Cold Blood; Key Largo; Cat on a Hot Tin Roof; Lord Jim; The Last Time I Saw Paris; Looking for Mr. Goodbar; Storm Warning) (born May 18, 1912 – died Mar. 11, 1992; age 79). Richard Brooks died of congestive heart failure. (Richard Brooks 1986 Photo: Roland Godefroy)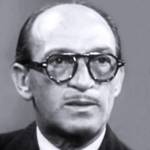 George E. Stone (nee Gerschon Lichtenstein)
Polish-American character actor of TV (Court Clerk on Perry Mason; 77 Sunset Strip; Private Secretary) & movies (Some Like It Hot; The Tijuana Story; Jungle Hell; The Man With the Golden Arm; Guys and Dolls; Bloodhounds of Broadway; Calypso Heat Wave; Sierra Stranger; Boston Blackie films; Five Star Final) (born May 18, 1903 – died May 26, 1967; age 65).  (George E. Stone 1955 Medic)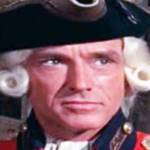 Liam Sullivan
American actor of TV (The Secret Storm; The Monroes; General Hospital; Dallas; Knots Landing; The Young and the Restless; Falcon Crest; Perry Mason; St. Elsewhere; The Twilight Zone; The A-Team; Dynasty; Gunsmoke) and movies (The Magic Sword; One Man's Way) (born May 18, 1923 – died Apr. 19, 1998; age 74). Liam Sullivan died of a heart attack. (Liam Sullivan 1970 Daniel Boone)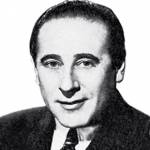 Lew White
American composer & organist of radio (Portia Faces Life), composer & performer of TV (The Dennis James Show; Tales of Tomorrow), documentaries (Old Towns of Normandy; Colorful Cairo; Glimpses of Picturesque Java), & films (Crooning Melodies; Fake Flappers; Lew White at the Organ) (born May 18, 1895 – died Mar. 5, 1955; age 52). (Lew White 1948: The Radio Annual)
*Images are public domain or Creative Commons licensed & sourced via Wikimedia Commons, Vimeo, or Flickr, unless otherwise noted*