Happy Birthday Bette Midler & Woody Allen
Featuring Wind Beneath My Wings singer Bette Midler & Woody Allen on The Dick Cavett Show clips. Filmmaker Woody Allen officially becomes an octogenarian senior citizen today – his 80th birthday – while singer/actress Bette Midler is now a septuagenarian senior citizen at the age of 70.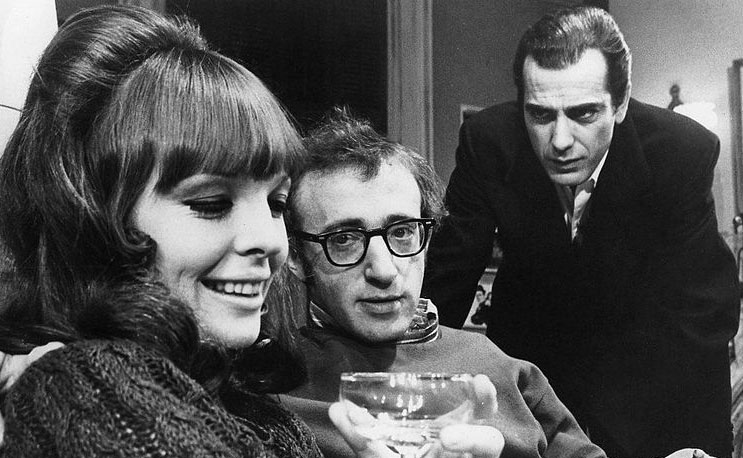 Woody Allen started life as Allan Stewart Konigsberg on December 1, 1935 in the Bronx, New York; he legally changed his name to Heywood Allen when he turned 17 years old. By then he'd been earning a good living for a couple of years by writing jokes and selling them. After flunking the Motion Picture Production course at New York University, he dropped out. Allen went on to a successful career as a comedian, actor, screenwriter, and director, winning 4 Academy Awards in the process. Below, Woody Allen in the early 1970's, on a favorite baby boomer talk show, The Dick Cavett Show:
Woody Allen has been less successful in his personal life, having been married 3 times, most notoriously and recently (and apparently, happily) to Soon-Yi Previn, his ex-girlfriend Mia Farrow's adopted daughter. Allen has 5 children – he and Mia Farrow adopted son Moses (Moshe) and daughter Dylan (later known as Eliza and Malone) together, and Mia gave birth to their son Ronan (Satchel) Farrow in 1987. Allen and Previn have been married since 1997 and adopted 2 daughters together – Bechet Dumaine Allen, and Manzio Tio Allen. In 2013 Farrow said son Ronan's father was "possibly" her first husband Frank Sinatra, instead of Woody Allen. 
In a 2015 interview by Sam Fragoso for npr.org, senior citizen Woody Allen had this to say about getting older, and his life's work: "All I can do is try to do good work so that people can say, "In his later years, in his last years, he did some of his best work."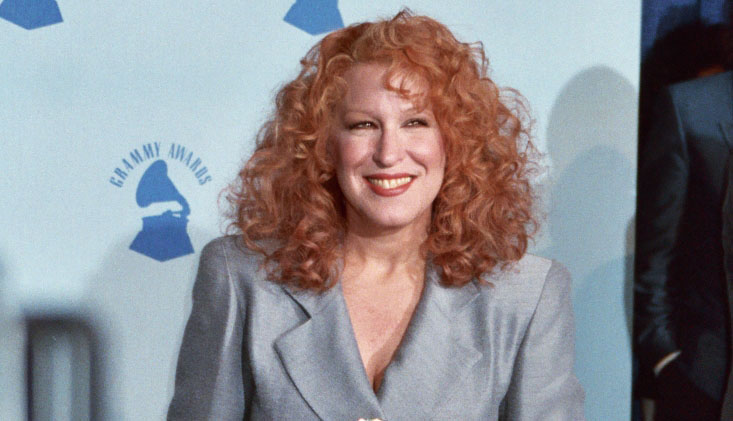 (Bette Midler 1990 Photo: Alan Light | Flickr Some rights reserved)
The "Divine Miss M" was born in Honolulu, Hawaii on December 1, 1945. Baby boomer Bette Midler began studying drama at the University of Hawaii before dropping out and moving to New York City in 1965. Roles in Broadway plays and musicals followed, and Bette Midler's first album The Divine Miss M (1972) won her the Grammy Award for Best New Artist. Her next major challenge was making her movie acting debut starring in The Rose (1979) as the baby boomer's rock goddess, Janis Joplin; once again, Bette hit it out of the park and won a Golden Globe Award as Best Actress (and earned an Academy Award nomination). Since then Bette Midler has enjoyed a long career acting and singing on concert stages, Broadway, television, albums, and in the movies.
Senior citizen Bette Midler and husband Martin von Haselberg will celebrate their 31st wedding anniversary on December 16th, 2015. Daughter Sophie was born in November 1986 and is now an actress like her mom. Above 2013 photo: FilmMagic/New York Post
In a 2014 interview with Louise Gannon for Event Magazine, Midler said her health and fitness regime as she approached her seventies consisted of a "5/2 diet, daily dance routines, strict avoidance of all things processed." Below, Bette as a pre-senior in 2009, performing her Grammy-winning hit, Wind Beneath My Wings (1988), in concert: