October 21st Birthdays
If you were born on October 21st, you share a celebrity birthday with these famous people: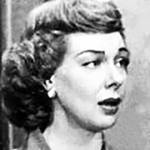 Joyce Randolph (nee Joyce Sirola)
American chorus girl & comedic actress of stage and television (Trixie Norton on The Honeymooners, The Jackie Gleason Show, Cavalcade of Stars & The Ed Sullivan Show; Buck Rogers; The Doctors and the Nurses), born October 21, 1924. (Joyce Randolph 1950s The Honeymooners Photo: CBS Television)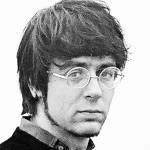 Manfred Mann (nee Manfred Sepse Lubowitz)
South African keyboardist, musician, singer & founder of the Manfred Mann band (Do Wah Diddy Diddy; Sha-La-La; Pretty Flamingo; Mighty Quinn; My Name is Jack; Fox on the Run; Ha! Ha! Said the Clown; Blinded by the Light; Ragamuffin Man), born October 21, 1940. (Manfred Mann 1967 Photo: Ron Kroon)
Judge Judy Sheindlin (nee Judith Susan Blum; "Court Show Queen")
American family court prosecuting lawyer (1965-1996), judge (1982-1996), author (Keep It Simple, Stupid), Daytime Emmy Award-winning television producer and personality (Judge Judy on the Judge Judy reality TV series since 1996), born October 21, 1942. (Judge Judy 2005 Photo: Susan Roberts)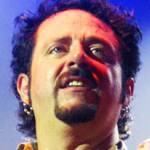 Steve Lukather (nee Steven Lee Lukather)
Grammy Award-winning American music arranger, producer, songwriter, singer, session guitarist, solo artist, and founding member of Toto (Africa; Rosanna; Hold the Line; I Won't Hold You Back; 99; Make Believe), born October 21, 1957. (Steve Lukather 2005 Photo: Mark Regemann, Germany)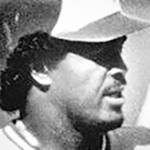 George Bell (nee Jorge Antonio Bell Mathey)
Caribbean & Canadian Baseball Hall of Fame retired Dominican Republic professional baseball player, MLB left fielder (Toronto Blue Jays, Chicago Cubs, Chicago White Sox), 1987 American League MVP, 3-time MLB All-Star & Silver Slugger winner, born October 21, 1959. (George Bell 1988 Photo)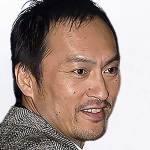 Ken Watanabe
Japanese-American movie actor (The Last Samurai; Batman Begins; Godzilla; Inception; Sea of Trees; Shanghai; Transformers: Age of Extinction; Letters from Iwo Jima; The King and I; Pokémon Detective Pikachu; Memoirs of a Geisha), born October 21, 1959. (Ken Watanabe 2007 Photo: Thore Siebrands)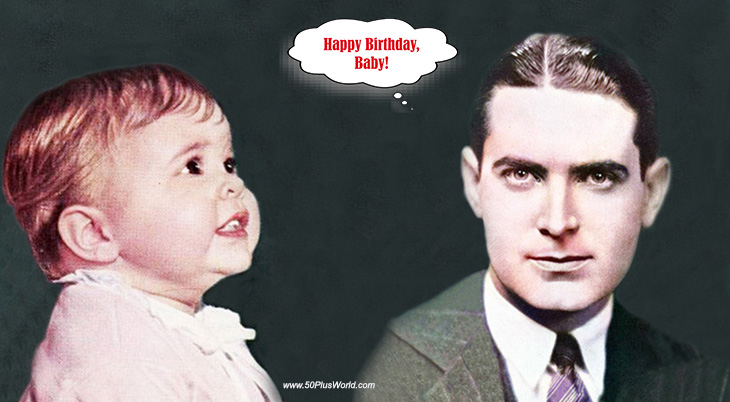 (Carrie Fisher 1958: Globe | Lloyd Hughes 1927 [colorized])
Happy Birthday to everyone celebrating their birthday on October 21st!
Remember These October 21st Famous Birthdays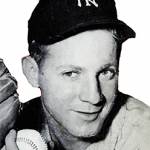 Whitey Ford (nee Edward Charles Ford; "The Chairman of the Board")

Baseball Hall of Fame American professional baseball player, Major League Baseball All-Star (10 times) pitcher for the New York Yankees (1950-1967 – 6 MLB World Series,  1961 World Series MVP,  & Cy Young Award winner) (born Oct. 21, 1928 – died Oct. 8, 2020; age 91). Whitey Ford had dementia before he died. (Whitey Ford 1954 Baseball Digest Cover Photo)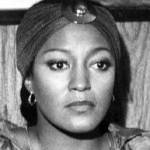 Paula Kelly (married Don Chaffey)
American singer, dancer, & actress of TV (Ginger Jones on Santa Barbara; Night Court; The Streets of San Francisco; Police Woman; Medical Center) & movies (Sweet Charity; The Andromeda Strain; Top of the Heap; Soylent Green; Jo Jo Dancer, Your Life is Calling; Cool Breeze) (born Oct. 21, 1943 – died Feb. 9, 2020; age 76). Paula Kelly died of heart failure. (Paula Kelly 1976: NBC TV)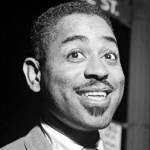 Dizzy Gillespie (nee John Birks Gillespie)
Grammy Award-winning American composer, jazz trumpeter, scat singer, and bebop, Afro-Cuban jazz, big band and swing bandleader (Salt Peanuts; Groovin' High; A Night in Tunisia; Dizzy Atmosphere; Blue 'n' Boogie) (born Oct. 21, 1917 – died Jan. 6, 1993; age 75). Dizzy Gillespie died of pancreatic cancer. (Dizzy Gillespie 1946-1948 Photo: William P. Gottlieb / LoC)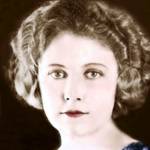 Edna Purviance (ex-partner of Charlie Chaplin)
American silent film actress (The Kid; The Immigrant; The Pilgrim; The Tramp; Easy Street; The Idle Class; The Cure; The Pawnshop; Shoulder Arms; The Rink; The Adventurer; A Woman of the Sea; A Woman of Paris: A Drama of Fate; The Vagabond; Behind the Screen; Sunnyside) (born Oct. 21, 1895 – Jan. 13, 1958; age 62). (Edna Purviance 1924: The Blue Book of the Screen [colorized])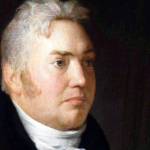 Samuel Taylor Coleridge
English Romantic Movement philosopher, literary critic, essayist (Biographia Literaria), and poet (The Rime of the Ancient Mariner; Kubla Khan; The Nightingale; Frost at Midnight; Christabel; The Eolian; Fears in Solitude; To William Wordsworth; This Lime-Tree Bower My Prison) (born Oct. 21, 1772 – died July 25, 1834; age 61). (Samuel Taylor Coleridge 1814: Washington Allston)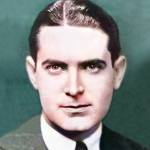 Lloyd Hughes (married Gloria Hope)
American actor of 1930s & silent films (Tess of the Storm Country; The Lost World; The American Beauty; Ella Cinders; The Desert Flower; The Sea Hawk; Love Never Dies; Kelly of the Secret Service; Sweethearts on Parade; The Sky Raiders; Night Cargo; Love Comes Along; Society Fever; Moby Dick) (born Oct. 21, 1897 – died June 6, 1958; age 60). (Lloyd Hughes 1927 [colorized])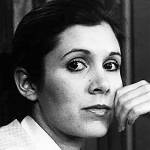 Carrie Fisher (ex of Paul Simon; sister of Joely Fisher)
Grammy-winning American author, screenwriter (Postcards from the Edge; These Old Broads; Wishful Drinking), & film actress (Star Wars; Shampoo; When Harry Met Sally; The 'Burbs; Loverboy; Garbo Talks; Soapdish) (born Oct. 21, 1956 – died Dec. 27, 2016; age 60). Daughter of Debbie Reynolds & Eddie Fisher. Carrie Fisher died of cardiac arrest. (Carrie Fisher 1977: NBC)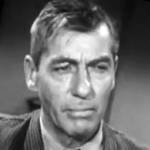 Carleton Young (married Noel Toy)
American character actor of radio, TV (The Life and Legend of Wyatt Earp; My Three Sons; Family Affair; Wagon Train) and movies (Honor of the West; Bitter Creek; Port of Hate; The Cowboy From Sundown; Billy the Kid Outlawed; Dick Tracy; 20,000 Leagues Under the Sea; Thunderhead, Son of Flicka) (born Oct. 21, 1905 – died Nov. 7, 1994; age 89). (Carleton Young 1960 Shotgun Slade)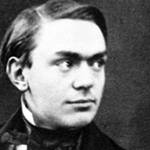 Alfred Nobel
Swedish arms manufacturer (Bofors – cannons), Royal Swedish Academy of Sciences engineer & chemist, mining and ammunitions inventor (350+ patents – dynamite, gelignite, blasting oil, blasting cap, ballisite, smokeless gunpowder), & philanthropist (Nobel Prize founder) (born Oct. 21, 1833 – died Dec. 10, 1896; age 63). (Alfred Nobel 1850s)
*Images are public domain or Creative Commons licensed & sourced via Wikimedia Commons, Vimeo, YouTube, or Flickr, unless otherwise noted*