February 17th Birthdays
If you were born on February 17th you share a celebrity birthday with these famous people: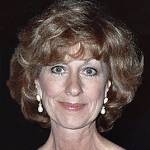 Christina Pickles is 88 (nee Christine Pickles; married Ian Masters)
Emmy Award-winning British-American actress of TV (Helen Rosenthal on St. Elsewhere; Friends; Guiding Light; Another World; Break a Hip), and movies (Masters of the Universe; Legends of the Fall; The Wedding Singer), born February 17, 1935. (Christina Pickles 1987 Photo: Alan Light)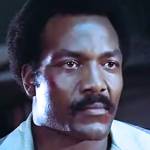 Jim Brown is 87 (nee James Nathaniel Brown)
Pro Football Hall of Fame American retired Cleveland Browns NFL player (1964 NFL champs), 1957 NFL Rookie of the Year, and movie actor (The Dirty Dozen; Ice Station Zebra; 100 Rifles; The Running Man; Any Given Sunday; Rio Conchos), born February 17, 1936. (Jim Brown 1973 Slaughter's Big Rip-Off)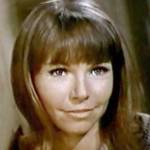 Patricia Morrow is 79 (ex partner of Christopher Connelly)

American actress of TV (Rita Jacks Harrington on Peyton Place & Return to Peyton Place; Mr. Novak; Constance Philbrick on I Led 3 Lives; My Three Sons; The Virginian) & films(The Kettles on Old MacDonald's Farm) born February 17, 1944. Ex daughter-in-law of Rosalind Russell. (Patricia Morrow 1960s)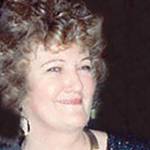 Brenda Fricker is 78
Oscar-winning Irish actress of TV (Megan Roach on Casualty; Torso: The Evelyn Dick Story) & movies (My Left Foot; The Ballroom of Romance; A Time to Kill; Cloudburst; Angels in the Outfield; War Bride; Veronica Guerin; The Field; Stone of Destiny), born February 17, 1945. (Brenda Fricker 1990: Alan Light)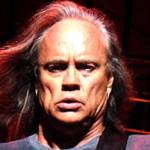 Rickey Medlocke is 73
Native American Music Hall of Fame guitarist, songwriter, and singer for Blackfoot (Send Me An Angel; Highway Song) and Lynyrd Skynyrd (White Dove; Ain't Too Proud to Pray; Sweet Home Alabama), & actor (Groom Lake), born February 17, 1950. (Rickey Medlocke 2009 Photo: Janet Spinas Dancer)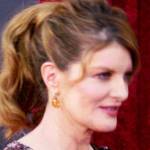 Rene Russo is 69 (married Dan Gilroy)
American movies actress (Major League; Mr. Destiny; One Good Cop; Lethal Weapon 3; In the Line of Fire; Outbreak; Get Shorty; Tin Cup; Ransom; The Thomas Crown Affair; Thor: The Dark World; Nightcrawler), and retired model, born February 17, 1954. (Rene Russo 2011 Photo: Mingle MediaTV)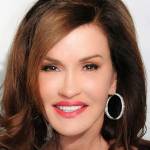 Janice Dickinson is 68
American model, actress & producer of TV (America's Next Top Model; The Surreal Life; The Janice Dickinson Modeling Agency; I'm a Celebrity, Get Me Out of Here!; Celebrity Big Brother; Janice & Abbey), born February 17, 1955. (Janice Dickinson 2014 Photo: © Glenn Francis, www.PacificProDigital.com)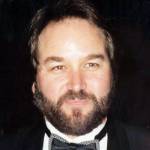 Richard Karn is 67 (nee Richard Karn Wilson)
American actor & host of TV (Al Borland on Home Improvement; ABC TGIF; Ctrl; Family Feud; Bingo America) and film (Legend of the Mummy; Sex and the Teenage Mind; The Horse Dancer; The Back-up Bride; A Dog for Christmas), born February 17, 1956. (Richard Karn 1994 Photo: Alan Light)
Rowdy Gaines is 64 (nee Ambrose Gaines IV)
International Swimming Hall of Fame American freestyle swimmer, 1984 Los Angeles Olympics 3-time gold medalist (100m freestyle, 4x10m freestyle relay & 4x100m medley), TV swimming commentator (NBC, ESPN), born February 17, 1959. (Rowdy Gaines 2009 Photo: Vasco77)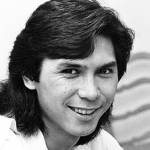 Lou Diamond Phillips is 61 (nee Lou Diamond Upchurch)
Filipino-American actor of TV (Longmire; SGU Stargate Universe; Wolf Lake; Numb3rs) and movies (La Bamba; Stand and Deliver; Young Guns; Courage Under Fire; The Night Stalker; The Dark Wind; Hollywood Homicide), born February 17, 1962. Ex of Julie Cypher. (Lou Diamond Phillips 1987: Towpilot)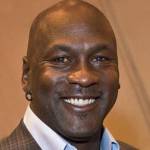 Michael Jordan is 60
American Naismith Memorial Basketball Hall of Fame retired NBA basketball player (Chicago Bulls; Washington Wizards), 6-time NBA Championship and Finals MVP, NBA MVP and All-Star, born February 17, 1963. (Michael Jordan 2014 Photo: D. Myles Cullen / U.S. DoD)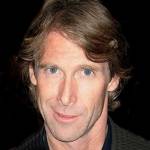 Michael Bay is 58
American movie producer (The Amityville Horror; The Hitcher; Friday the 13th) & director of films (Bad Boys; The Rock; Armageddon; Pearl Harbor; The Island; Transformers films) & music videos (Styx; Tina Turner; Meat Loaf) born February 17, 1965. (Michael Bay 2008 Photo: Romina Espinosa.com)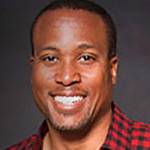 Clayton Prince is 58
American filmmaker, actor of stage, TV (Jericho on Dark Justice; Reuben Lawrence on Another World; Lyndon on Ryan's Hope; The Cosby Show; JAG; Spin City; Cream; Let's Talk) and movies (Hairspray; Hangin' with the Homeboys; Cover; Café), born February 17, 1965. (Clayton Prince Photo: Contributed)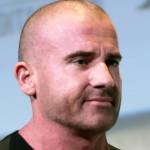 Dominic Purcell is 53
Irish-UK-Australian actor of TV (Lincoln Burrows on Prison Break; Mick Rory on DC's Legends of Tomorrow & The Flash; North Shore; John Doe; BeastMaster) and movies (Equilibrium; Bad Karma; Blade: Trinity; Mission: Impossible II), born February 17, 1970. (Dominic Purcell 2016 Photo: Gage Skidmore)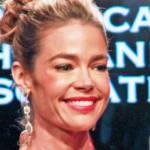 Denise Richards is 52 (ex of Charlie Sheen)
American actress of TV (Shauna Fulton Forrester on The Bold and the Beautiful; The Real Housewives of Beverly Hills) & films (The World is Not Enough; Drop Dead Gorgeous; Wild Things; Starship Troopers; Valentine; Tammy and the T-Rex), born February 17, 1971. (Denise Richards 2013 Photo: State Farm)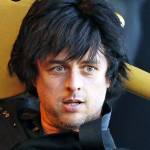 Billie Joe Armstrong is 51 (aka Wilhelm Fink; Reverend Strychnine Twitch)
American lead guitarist, singer & songwriter for Green Day (American Idiot; When I Come Around; Basket Case; Boulevard of Broken Dreams; Know Your Enemy; Wake Me Up When September Ends; 21 Guns), born February 17, 1972. (Billie Joe Armstrong 2013 Photo: Sven-Sebastian Sajak / Sven0705)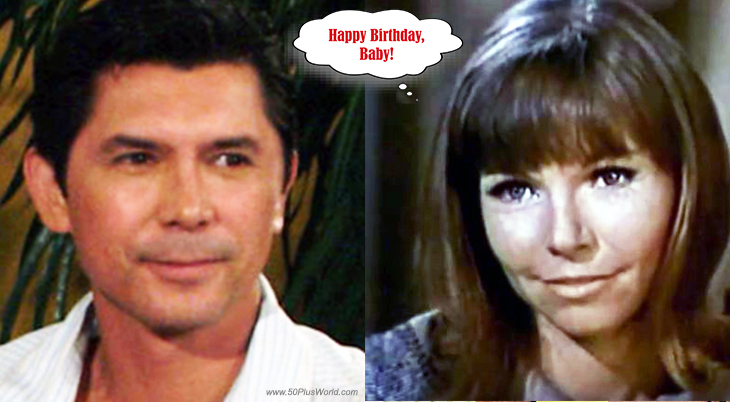 (Lou Diamond Phillips 2007: Phil Konstantin | Patricia Morrow c. 1967 Peyton Place)
Happy Birthday to everyone celebrating their birthday on February 17th!
Remember These February 17th Famous Birthdays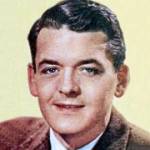 Hal Holbrook (nee Harold Rowe Holbrook Jr.; married Dixie Carter)
Emmy and Tony Award-winning American actor of stage, TV (The Bold Ones: The Senator; Evan Evans on Evening Shade; North and South; Grayling Dennis on The Brighter Day; Sons of Anarchy), & movies (All The President's Men; Magnum Force; The Firm; The Star Chamber; Midway; The Group) (born Feb. 17, 1925 – died Jan. 23, 2021; age 95) (Hal Holbrook 1989 Photo: Alan Light)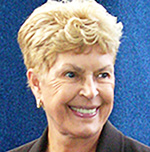 Ruth Rendell (nee Ruth Barbara Grasemann; Baroness Rendell of Babergh)
English psychological murder mystery and thriller writer (The Face of Trespass; From Doon With Death; Simisola; and Chief Inspector Wexford series), & author under pseudonym Barbara Vine (A Dark-Adapted Eye; Gallowglass) (born Feb. 17, 1930 – died May 2, 2015; age 85). Ruth Rendell died a few months after a stroke. (Ruth Rendell 2007 Photo: Tim Duncan)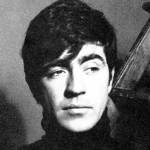 Alan Bates (nee Arthur Alan Bates)
English actor on stage, TV, and movies (Whistle Down the Wind; A Kind of Loving; Zorba the Greek; Georgy Girl; Far From the Madding Crowd; The Running Man; An Unmarried Woman; The Rose; Gosford Park; The Sum of All Fears) (born Feb. 17, 1934 – died Dec. 27, 2003; age 69). Alan Bates had pancreatic cancer and a stroke before he died. (Alan Bates Photo: kate gabrielle)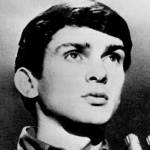 Gene Pitney
American Rock & Roll Hall of Fame songwriter (Rubber Ball; He's a Rebel; Hello Mary Lou) and singer (Town Without Pity, The Man Who Shot Liberty Valance, Only Love Can Break a Heart, It Hurts to Be in Love; Twenty Four Hours from Tulsa) (born Feb. 17, 1940 – died Apr. 5, 2006; age 66). Gene Pitney died of a heart attack. (Gene Pitney 1966 Photo: William Morris Agency)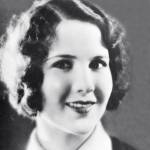 Mary Brian (nee Louise Byrdie Dantzler; married George Tomasini)
American WAMPAS Baby Star of silent films (Peter Pan), movies (I Was a Criminal; Man on the Flying Trapeze; Homicide Squad; Charlie Chan in Paris; Blessed Event; The Virginian; Moonlight and Pretzels; The Front Page; Dragnet; The Amazing Adventure; The Light of Western Stars) & TV (Meet Corliss Archer) (born Feb. 17, 1906 – died Dec. 30, 2002; age 96). (Mary Brian 1948: Hommel)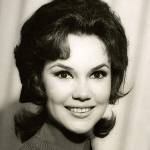 Mary Ann Mobley (married Gary Collins)
Miss America 1959, actress of TV (Diff'rent Strokes; Match Game '73; Falcon Crest)  & movies (Get Yourself a College Girl; Girl Happy; Harum Scarum; Young Dillinger; Three on a Couch) (born Feb. 17, 1937 – died Dec. 9, 2014; age 77). Mary Ann Mobley had Crohn's diesease and died of breast cancer. (Mary Ann Mobley c 1958 Photo: Courtesy Mississippee Department of Archives and History)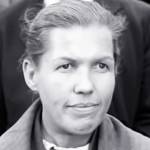 Kathleen Freeman
American actress of TV (Mayor of the Town; The Bob Cummings Show; The Beverly Hillbillies; Hogan's Heroes; General Hospital) & films (North to Alaska; The Affairs of Dobie Gillis; House by the River; The Nutty Professor; The Bad and the Beautiful) (born Feb. 17, 1919 – died Aug. 23, 2001; age 82). Kathleen Freeman died of lung cancer. (Kathleen Freeman 1958 Tombstone Territory)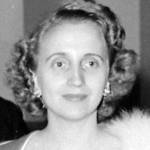 Margaret Truman (daughter of President Harry S. Truman & Bess Truman)
American biographer (Harry S. Truman; Women of Courage), mystery novelist (Murder in the White House and Capital Crimes series), and daughter of U.S. President Harry S. Truman (born Feb. 17, 1924 – died Jan. 29, 2008; age 83). Married Clifton Daniel. (Margaret Truman 1949 Photo: U. S. National Archives and Records Administration)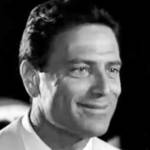 Raf Vallone (nee Raffaele Vallone; married Elena Varzi)
Italian film actor (Bitter Rice; Phaedra; Harlow; The Cardinal; El Cid; A View from the Bridge; Two Women; Nevada Smith; The Italian Job; Anita Garibaldi; Strange Deception; The Sins of Rose Bernd; The Godfather Part III; The Greek Tycoon; Rosebud; A Time to Die; Anna; The Secret Invasion; The Lion of the Desert) (born Feb. 17, 1916 – died Oct. 31, 2002; age 86). (Raf Vallone 1962 Phaedra)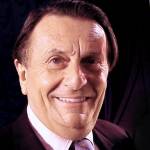 Barry Humphries (nee John Barry Humphries; aka Dame Edna Everage)
Australian writer, comedian, drag artist & actor of stage, TV (The Life and Death of Sandy Stone; The Dame Edna Experience) and films (The Hobbit: An Unexpected Journey; Nicholas Nickleby; Bedazzled; Immortal Beloved; Side by Side; The Bliss of Mrs. Blossom; The Adventures of Barry McKenzie) (born Feb. 17, 1934 – died Apr. 22, 2023; age 89). (Barry Humphries 2001: WTCA)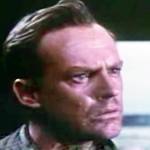 Arthur Kennedy (nee John Arthur Kennedy)
Tony-winning American stage & film actor (High Sierra; Champion; Cheyenne; Lawrence of Arabia; Peyton Place; Some Came Running; Fantastic Voyage; Bright Victory; Too Late For Tears; The Desperate Hours; The Window; Nevada Smith) (born Feb. 17, 1914 – died Jan. 5, 1990; age 75). Arthur Kennedy died of a brain tumour. (Arthur Kennedy 1955 The Man From Laramie Trailer)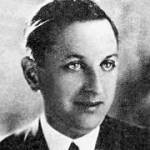 Sol Lesser
American documentary, classic, & silent film producer (Captain January; Twist; The Meanest Man in the World; Balto's Race to Nome; The Lone Rider; Robbers' Roost; Tarzan the Fearless; Peck's Bad Boy; The Dude Ranger; The Return of Chandu; The Red House; Our Town; The Californian) (born Feb. 17, 1890 – died Sept. 19, 1980; age 90). (Sol Lesser 1924: Exhibitor's Trade Review)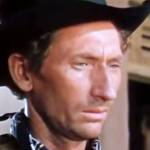 Arthur Hunnicutt
American actor of movies (The Big Sky; Moonrunners; The Red Badge of Courage; The Last Command; Cat Ballou; El Dorado; Distant Drums; The Kettles in the Ozarks; Hail to the Rangers; A Ticket to Tomahawk) and TV (Bonanza; Perry Mason; Laramie) (born Feb. 17, 1910 – died Sept. 26, 1979; age 69). Arthur Hunnicutt died of oral cancer. (Arthur Hunnicutt 1950 Broken Arrow)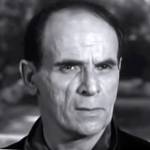 Marc Lawrence (married Fanya Foss)
American actor of TV (The Detectives; The Untouchables; Mannix; Here's Lucy) & films (The Shadow; Convicted; What Price Vengeance; The Final Hour; Homicide Bureau; Dillinger; The Cowboy Star; Public Enemies; Jigsaw; I Walk Alone; Hold That Ghost; Night Waitress) (born Feb. 17, 1910 – died Nov. 27, 2005; age 95). Marc Lawrence died of heart failure. (Marc Lawrence 1963 Johnny Cool)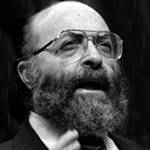 Chaim Potok (nee Herman Harold Potok)

American rabbi, playwright and novelist (The Chosen; The Promise; My Name is Asher Lev; In the Beginning; The Book of Lights; Davita's Harp; The Gift of Asher Lev; The Gates of November; I Am the Clay; The Trope Teacher) (born Feb. 17, 1929 – died July 23, 2002; age 73). Chaim Potok had brain cancer before he died. (Chaim Potok 1986 Photo: Deborah Thomas / FloridaMemory.com)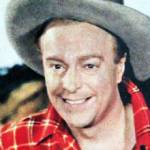 Staats Cotsworth
American actor of radio (Lone Journey; Mark Trail; Casey, Crime Photographer; Amanda of Honeymoon Hill; Front Page Farrell; Ma Perkins; Mr. and Mrs. North; Pepper Young's Family; When a Girl Marries), TV (Ralph Brown on As The World Turns; The Doctors; True Story), & films (Peyton Place) (born Feb. 17, 1908 – died Apr. 9, 1979; age 71). (Staats Cotsworth 1947 Photo: Radio Mirror)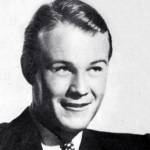 Wayne Morris (nee Bert DeWayne Morris)
American WWII decorated U.S. Navy fighter pilot, actor of TV (The Adventures of the Big Man) & films (Kid Galahad; Paths of Glory; Port of Hell; King of Hockey; Brother Rat; Ladies Must Live; Sierra Passage; The House Across the Street; The Desperado; Riding Shotgun) (born Feb. 17, 1914 – died Sept. 14, 1959; age 45). Wayne Morris died of a coronary occlusion. (Wayne Morris 1941)
Ruth Clifford
American actress of silent films (Butterfly; The Eternal Woman; The Thrill Seekers; The Dramatic Life of Abraham Lincoln; April Showers; Mothers-in-Law; Hell's Hole; Truxton King; The Door Between; Behind the Lines), TV, & movies (Wagon Master; Woman Unafraid; Not Wanted; Along the Rio Grande; Elmer and Elsie) (born Feb. 17, 1900 – died Nov. 30, 1998; age 98). (Ruth Clifford 1917)
Andre Norton (nee Alice Mary Norton; aka Andre Alice Norton)
American writer of historical fiction, adventure, fantasy, and science fiction (Witch World; Star Gate; The X Factor; Sargasso of Space; Moon Called; The Stars Are Ours!; The Beast Master; The Shadow of Albion; Empire of the Eagle; Catseye; Rebel Spurs) (born Feb. 17, 1912 – died Mar. 17, 2005; age 93). Cause of death for Andre Norton was congestive heart failure.
*Images are public domain or Creative Commons licensed & sourced via Wikimedia Commons or Flickr, unless otherwise noted*