February 18th Birthdays
If you were born on February 18th you share a celebrity birthday with these famous people: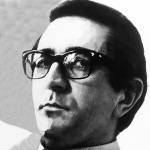 Len Deighton is 94 (nee Leonard Cyril Deighton)
English military historian, graphic artist, writer of cookbooks, travel guides, screenplays, and the Harry Palmer & Bernard Samson spy thrillers (The Ipcress File; Funeral in Berlin; Bomber; Berlin Game; Mexico Set), born February 18, 1929. (Len Deighton 1970 Photo: Harper and Row)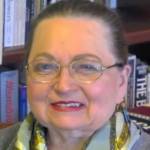 Jean M. Auel is 87 (nee Jean Marie Untinen)

Finnish-American historical fiction novelist, author of the Earth's Children's series (The Clan of the Cave Bear; The Valley of Horses; The Mammoth Hunters; The Plains of Passage; The Shelters of Stone; The Land of Painted Caves), born February 18, 1936. (Jean M. Auel 2013 Photo: Courtesy Authorsroad.com)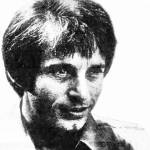 Bobby Hart is 84 (nee Robert Luke Harshman)
American producer, singer & songwriter (Over You; Keep on Singing; Hurt So Bad; Come a Little Bit Closer; Last Train to Clarksville; Words; [I'm Not Your] Steppin' Stone]; I Wonder What She's Doing Tonight; The Monkees theme; Days of Our Lives theme), born February 18, 1939. (Bobby Hart 1968)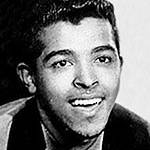 Herman Santiago is 82
Vocal Group and Rock & Roll Hall of Fame American singer-songwriter with Frankie Lymon and the Teenagers (Why Do Fools Fall in Love; I Want You to Be My Girl; I Promise to Remember; The ABC's of Love; Who Can Explain?), born February 18, 1941. (Herman Santiago 1950s Photo: Gee Records)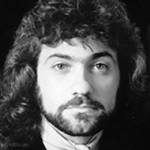 Dennis DeYoung is 76
American keyboardist, lead singer and songwriter solo and with Styx (Babe, Mr. Roboto, Show Me The Way, The Best of Times, Lady, Come Sail Away; Don't Let It End; Too Much Time on My Hands; Desert Moon; Renegade; Boat on the River), born February 18, 1947. (Dennis DeYoung 1977: A&M Records)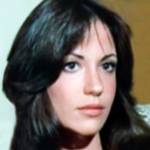 Jess Walton is 74 (nee Mary Jess Walton; ex of Bruce Davison)
American actress of TV (Jill Foster Abbott / Fenmore Atkinson on The Young and the Restless since 1987; Kelly Harper on Capitol; Cannon; Gunsmoke; Ironside; Marcus Welby, M.D.) and movies (The Peace Killers; Monkeys in the Attic; Wasted in Babylon), born February 18, 1949. (Jess Walton 1975 Movin' On)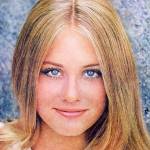 Cybill Shepherd is 73 (ex-lover of Peter Bogdanovich)
American actress of movies (The Last Picture Show; Daisy Miller; Taxi Driver; Texasville; Alice; Chances Are) and TV (Maddie Hayes on Moonlighting; Cybill; The L Word; The Client List; The Yellow Rose; Psych; Eastwick; Being Rose), born February 18, 1950. (Cybill Shepherd 1970 Photo: Noxel Corporation)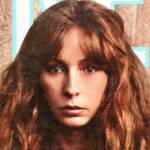 Juice Newton is 71 (nee Judy Kay Newton)
Grammy Award-winning American singer-songwriter (Angel of the Morning; It's A Heartache; Queen of Hearts; The Sweetest Thing [I've Ever Known]; Break it to Me Gently; Love's Been a Little Bit Hard on Me; Ride Em Cowboy), born February 18, 1952. (Juice Newton 1981 Photo: Capitol Records / Lawren)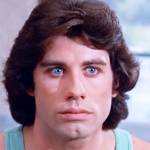 John Travolta is 69 (brother of Joey & Ellen Travolta; married Kelly Preston) 
Emmy-winning American actor of TV (American Crime Story; Welcome Back, Kotter) & films (Saturday Night Fever; Grease; Carrie; Urban Cowboy; Look Who's Talking; Pulp Fiction; The General's Daughter), born February 18, 1954. Partner of Diana Hyland. (John Travolta 1976 The Boy in the Plastic Bubble)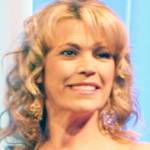 Vanna White is 66 (nee Vanna Marie Rosich)
Best-selling American author (Vanna Speaks! autobiography), hostess of TV's Wheel of Fortune (since 1982), actress and personality of television (Santa Barbara) and movies (Naked Gun 33 1/3: The Final Insult; Double Dragon), born February 18, 1957. (Vanna White 2006 Photo: USMC)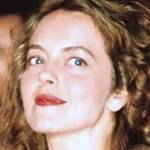 Greta Scacchi is 63 (aka Greta Scaachi; ex-partner of Vincent D'Onofrio)
Emmy-winning Italian-Australian actress of movies (The Coca-Cola Kid; White Mischief; Presumed Innocent; Shattered; The Player; The Browning Version; Emma; Jefferson in Paris) and TV (War & Peace; Rasputin: Dark Servant of Destiny), born February 18, 1960. (Greta Scacchi 1994 Photo: Georges Biard)
Andy Moog is 63 (nee Donald Andrew Moog)
Canadian professional ice hockey player, Canadian national team goalie, 1980 WHL All-Star, NHL 4-time All-Star goaltender (Edmonton Oilers – 1984, 1985 & 1987 Stanley Cup Champions; Boston Bruins; Dallas Stars; Montreal Canadiens), winner of the 1990 William M. Jennings Trophy, and goaltending coach, born February 18, 1960.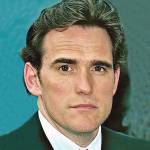 Matt Dillon is 59 (nee Matthew Raymond Dillon; brother of Kevin Dillon)
American screenwriter, actor, & director (City of Ghosts; Little Darlings; My Bodyguard; The Outsiders; The Flamingo Kid; The Big Town; Singles; In & Out; Wild Things; There's Something About Mary; You, Me and Dupree; Drugstore Cowboy; Crash), born February 18, 1964. (Matt Dillon 2005: Georges Biard)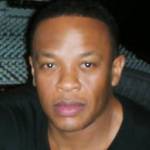 Dr. Dre is 58 (nee Andre Romelle Young)
American entrepreneur (Death Row Records; Beats Electronics), Grammy Award-winning producer (Eminem; 50 Cent), rap singer (Nuthin' but a 'G' Thang; I Need a Doctor), & movie producer (Straight Outta Compton), born February 18, 1965. (Dr. Dre 2011 Photo: Excelbeatscommons)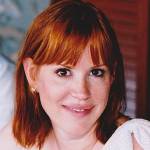 Molly Ringwald is 55
American actress of movies (Sixteen Candles; Pretty in Pink; The Breakfast Club; Betsy's Wedding; Teaching Mrs. Tingle; The Kissing Booth) and TV (The Secret Life of the American Teenager; Raising Expectations; Riverdale; The Facts of Life), born February 18, 1968. (Molly Ringwald 2010: Panio Gianopoulos)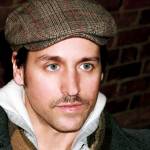 Raine Maida is 53 (nee Michael Anthony Maida; married Chantal Kreviazuk)
Canadian producer, singer-songwriter solo and with Our Lady Peace (Gravity; Clumsy; Somewhere Out There; Superman's Dead; Innocent; One Man Army; Starseed; All You Did Was Save My Life) and others (Kelly Clarkson – Walk Away), born February 18, 1970. (Raine Maida 2008: Uncensored Interview)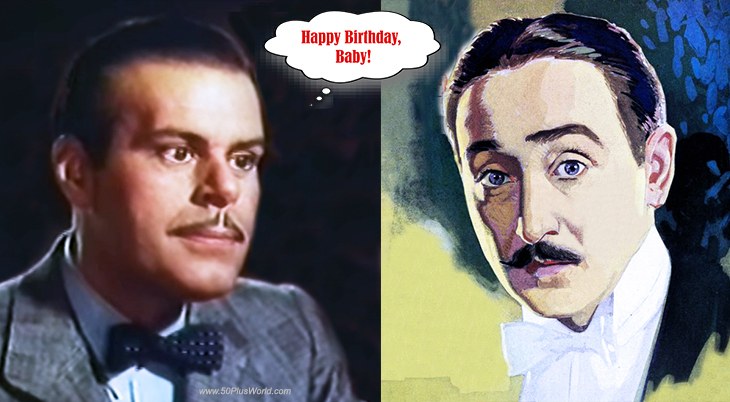 (Billy De Wolfe 1947 The Perils of Pauline | Adolphe Menjou 1925)
Happy Birthday to everyone celebrating their birthday on February 18th!
Remember These February 18th Famous Birthdays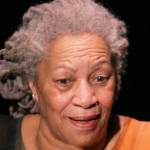 Toni Morrison (nee Chloe Ardelia Wofford)
Pulitzer Prize-winning American novelist (Beloved; The Song of Solomon; Sula; The Bluest Eye; Tar Baby; God Help the Child; Jazz; Paradise; A Mercy; Home; Love; Playing in the Dark), and Princeton University Professor Emeritus (born Feb. 18, 1931 – died Aug. 5, 2019; age 88). Toni Morrison died of pneumonia complications. (Toni Morrison 2008 Photo: Angela Radulescu)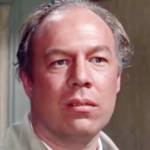 George Kennedy (nee George Harris Kennedy Jr.)

American Academy Award-winning actor of TV (Dallas; The Blue Knight; Sarge; The Phil Silvers Show; The Young and the Restless) and movies (Cool Hand Luke; The Flight of the Phoenix; Airport films; Charade; Naked Gun films; The Dirty Dozen; Earthquake) (born Feb. 18, 1925 – died Feb. 28, 2016; age 91). George Kennedy died of a heart illness. (George Kennedy 1963 Charade)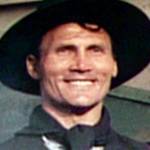 Jack Palance (nee Volodymyr Palahniuk)

Emmy and Oscar-winning American actor of TV (The Greatest Show on Earth; Bronk) & films (Shane; Flight to Tangier; Once a Thief; Young Guns; Batman; City Slickers; Gor; The Silver Chalice; Africa Express; Panic in the Streets; Tango & Cash; Che!; Ten Seconds to Hell; Arrowhead; Panic in the Streets) (born Feb. 18, 1919 – died Nov. 10, 2006; age 87). (Jack Palance 1953: Insomnia Cured Here)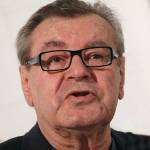 Miloš Forman is 86 (nee Jan Tomáš Forman)
Czechoslovakian-American Academy Award-winning movie director (One Flew Over the Cuckoo's Nest; Hair, Amadeus; Ragtime; The People vs. Larry Flynt), and screenwriter (Valmont), actor (Beloved; Keeping the Faith; Heartburn) (born Feb. 18, 1932 – Apr. 13, 2018; age 86). Cause of death for Miloš Forman is unknown. (Miloš Forman 2009 Photo: Petr Novák, Wikipedia)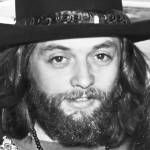 Skip Battin (nee Clyde Battin)

American musician, bass guitarist, and vocalist with The Byrds (Glory, Glory; Farther Along; Full Circle) from 1970-1973, New Riders of the Purple Sage, Flying Burrito Brothers, and solo artist (born Feb. 18, 1934 – died July 6, 2003; age 69). Skip Battin died of Alzheimer's Disease complications. (Skip Battin 1970 The Byrds Photo: Joost Evers / Dutch National Archives)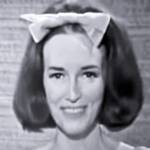 Helen Gurley Brown (nee Helen Marie Gurley; married David Brown)
American copywriter, author (Sex and the Single Girl; Sex and the Office; Having It All; I'm Wild Again; The Writer's Rules; Dear Pussycat), editor-in-chief of Cosmopolitan magazine, and sexual revolution feminist (born Feb. 18, 1922 – died Aug. 13, 2012; age 90). Cause of death for Helen Gurley Brown is unknown. (Helen Gurley Brown 1964 Photo: John Bottega)
Adolphe Menjou (married Veree Teasdale; ex of Kathryn Carver)
American movie actor (The Three Musketeers; The Sheik; The Eternal Flame; The Spanish Dancer; His Private Life; The Front Page; The Great Lover; A Farewell to Arms; Little Miss Marker; A Star is Born; Golden Boy; State of the Union; Paths of Glory; The Sniper) (born Feb. 18, 1890 – died Oct. 29, 1963; age 73). Adolphe Menjou died of hepatitis. (Adolphe Menjou 1925: Pictures and the Picturegoer)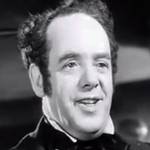 Mervyn Johns (nee David Mervyn Johns; married Diana Churchill)
Welsh actor of TV and movies (The Counterfeit Plan; Dead of Night; Jamaica Inn; Find the Lady; The Halfway House; Francis of Assisi; Echo of Barbara; The Old Dark House; Romeo and Juliet; 80,000 Suspects; Edward, My Son; Never Let Go; The Captive Heart; The Next of Kin) (born Feb. 18, 1899 – died Sept. 6, 1992; age 93). Father of Glynis Johns. (Mervyn Johns 1951 A Christmas Carol)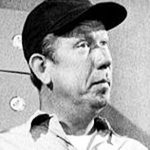 Allan Melvin
American character & voice over actor of radio and TV (Steve Henshaw on The Phil Silvers Show; Barney Hefner on Archie Bunker's Place & All in the Family; Gomer Pyle: USMC; The Brady Bunch; The Dick Van Dyke Show; The Magilla Gorilla Show; The Flintstones) (born Feb. 18, 1923 – died Jan. 17, 2008; age 84). Allan Melvin died of cancer. (Allan Melvin 1971 Arnie Photo: CBS Television)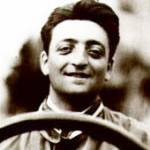 Enzo Ferrari ("il Commendatore" or "il Drake")

Automotive and International Motorsports Hall of Fame Italian race car driver for Alfa Romeo, entrepreneur, founder of Ferrari S.p.A automobile manufacturing and Scuderia Ferrari Grand Prix motor racing team (born Feb. 18, 1898 – died Aug. 14, 1988; age 90). Cause of death for Enzo Ferrari is unknown. (Enzo Ferrari 1920s Photo)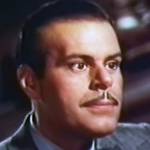 Billy De Wolf (nee William Andrew Jones)
American character & voice over actor of stage, TV (The Imogene Coca Show; The Phyllis Diller Show; The Doris Day Show; That Girl; Frosty the Snowman) and movies (Dear Brat; Dixie; Tea For Two; Dear Wife; Lullaby of Broadway; The World's Greatest Athlete) (born Feb. 18, 1907 – died Mar. 5, 1974; age 67). Billy De Wolf died of lung cancer. (Billy De Wolf 1947 The Perils of Pauline)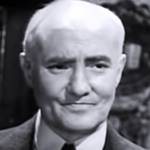 John Dilson
American movie character actor (Marked Men; Scandal Sheet; The Man With Nine Lives; Dick Tracy; Beyond the Sacramento; Racketeers of the Range; Trouble in Sundown; Hold That Woman; They Meet Again; Sunset in Wyoming; Dick Tracy vs. Crime, Inc.; Drums of Fu Manchu; Queen of Broadway) (born Feb. 18, 1891 – died June 1, 1944; age 53). (John Dilson 1941 Phantom of Chinatown)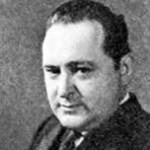 Edward Arnold (nee Günther Edward Arnold Schneider)
American actor of radio (Mr. President) & films (Diamond Jim; Whistling in the Dark; The Devil and Daniel Webster; Lillian Russell; Meet Nero Wolfe; The Glass Key; The Toast of New York; Sutter's Gold; Mr. Smith Goes to Washington; The Hidden Eye; Meet John Doe; Week-End at the Waldorf; I'm No Angel) (born Feb. 18, 1890 – died Apr. 26, 1956; age 66). (Edward Arnold 1933 Photo: Freulich)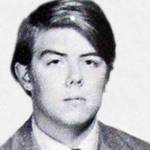 John Hughes (nee John Wilden Hughes Jr.)
American TV & movie producer, director, and screenwriter (Uncle Buck; Home Alone; National Lampoon's European Vacation; Mr. Mom; Sixteen Candles; The Breakfast Club; Weird Science; Pretty in Pink; Ferris Bueller's Day Off; Planes, Trains & Automobiles) (born Feb. 18, 1950 – died Aug. 6, 2009; age 59). John Hughes died of a heart attack. (John Hughes 1967: Laconian Glenbrook N. HS)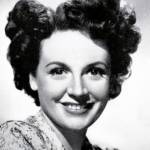 Phyllis Calvert (nee Phyllis Hannah Bickle; married Peter Murray-Hill)
English actress of TV (Kate) & films (Crash of Silence; Her Panelled Door; Mr. Denning Drives North; They Were Sisters; Oscar Wilde; Indiscreet; Appointment With Danger; The Root of All Evil; The Walking Stick; A Lady Mislaid; The Golden Madonna; Child in the House; My Own True Love; Time Out of Mind) (born Feb. 18, 1915 – died Oct. 8, 2002; age 87). (Phyllis Calvert 1946: Universal Pictures)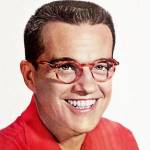 Bill Cullen (nee William Lawrence Francis Cullen)
American WWII Civil Air Patrol pilot, comedy writer & host of radio and TV game shows (I've Got a Secret; Blockbusters; Child's Play; Winner Take All; To Tell the Truth; The $25,000 Pyramid; The Price is Right; The $10,000 Pyramid; Hot Potato; Chain Reaction; Password Plus; Blankety Blanks; Tattletales) (born Feb. 18, 1920 – died July 7, 1990; age 70). (Bill Cullen 1960: Jack Zwillinger)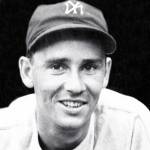 Joe Gordon (nee Joseph Lowell Gordon)
Baseball Hall of Fame American pro baseball player, 1938-1950 MLB second baseman (New York Yankees – 5 World Series Champs, 1942 American League MVP, Cleveland Indians), 9X MLB All-Star, and MLB manager Cleveland Indians; Detroit Tigers; Kansas City Athletics / Royals (born Feb. 18, 1915 – died Apr. 14, 1978; age 63). (Joe Gordon 1940: New York Yankees)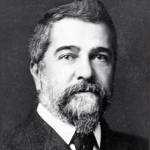 Louis Comfort Tiffany (son of Charles Lewis Tiffany)
American painter, interior designer (Mark Twain House; White House state rooms; Tiffany Chapel), businessman (Tiffany Glass Furnaces), innovator (Favrile blown glass) known for stained glass windows (The Four Seasons; The Tree of Life; The New Creation), Tiffany lamps, jewellery, & mosaics. (born Feb. 18, 1848 – died Jan. 17, 1933; age 84). (Louis Comfort Tiffany c. 1908)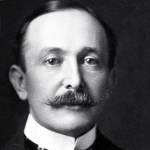 August Belmont Jr. (son of August Belmont; married Eleanor Robson)
American construction financier (Massachusetts Cape Cod Canal), founder of Interborough Rapid Transit Company (New York City Subway); Belmont Park racetrack), polo & thoroughbred horse breeder (Man O' War; Kentucky; Colin), 1st president of The Jockey Club, & WWI Major (born Feb. 18, 1853 – died Dec. 10, 1924; age 71). (August Belmont II c. 1890: Pach Brothers ) 
*Images are public domain or Creative Commons licensed & sourced via Wikimedia Commons or Flickr, unless otherwise noted*