February 7th Birthdays
If you were born on February 7th you share a birthday with these famous people: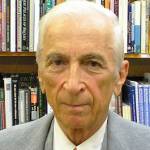 Gay Talese is 88

American writer, literary journalist (The New York Times; Esquire), novelist (Honor Thy Father; Thy Neighbor's Wife; The Kingdom and the Power; The Voyeurs Motel; New York: A Serendipiter's Journey) and nonagenarian senior citizen born February 7, 1932. (Gay Talese 2006 Photo: David Shankbone)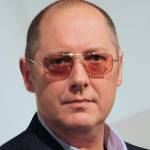 James Spader is 60
Emmy Award-winning American actor of TV (Alan Shore on Boston Legal & The Practice; Raymond Reddington on The Blacklist; The Office) & movies (Pretty in Pink; Sex, Lies, and Videotape; Crash; True Colors; Storyville; Stargate; The Watcher), born February 7, 1960. (James Spader 2013 Photo: Thibault)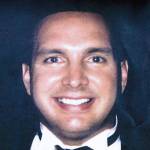 Garth Brooks is 58 (nee Troyal Garth Brooks)

Grammy Award-winning 55+ American Country Music Hall of Fame singer-songwriter (More Than a Memory; Shameless; Longneck Bottle; The Thunder Rolls; That Summer; The River; What She's Doing Now; Rodeo; The Thunder Rolls), born February 7, 1962. (Garth Brooks 1991 Photo: TwinsofSedona)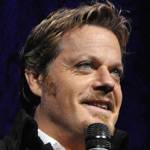 Eddie Izzard is 58 (nee Edward John Izzard)
55+ Emmy Award-winning English stand-up comedian and actor of TV (The Riches; United States of Tara; Hannibal), and movies (The Cat's Meow; Shadow of the Vampire; My Super Ex-Girlfriend; All the Queen's Men; Ocean's Twelve), born February 7, 1962. (Eddie Izzard 2008 Photo: Nick Webb)
Jason Gedrick is 55 (nee Jason Michael Gedroic)
American 50+ actor of TV (Murder One; Boomtown; Sweet Justice; Windfall; Desperate Housewives; Dexter; Luck; Bosch; The Last Don; Ally McBeal) & movies (The Heavenly Kid; Iron Eagle; Promised Land; Backdraft), born February 7, 1965. (Jason Gedrick 2003 Photo: Anders Krusberg / Peabody Awards)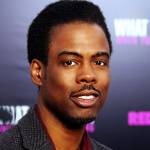 Chris Rock is 55 (nee Christopher Julius Rock III)
Emmy & Grammy Award-winning 50+  American stand-up comedian and actor of TV (Saturday Night Live; Everybody Hates Chris) and movies (Down to Earth; Head of State; Nurse Betty; The Longest Yard; New Jack City; Lethal Weapon 4), born February 7, 1966. (Chris Rock 2012 Photo: David Shankbone)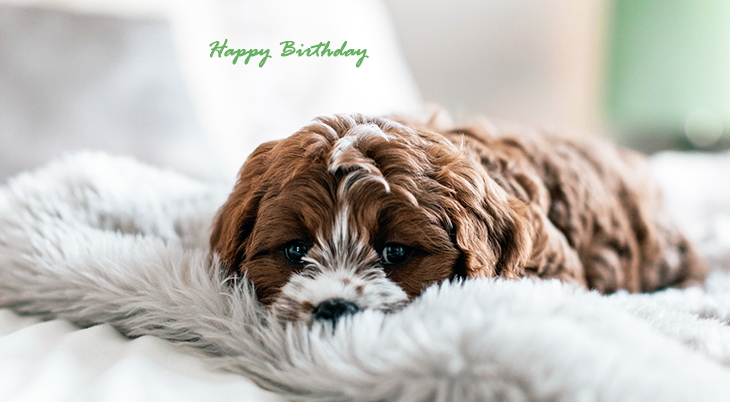 (Puppy Photo: Roberto Nickson via Unsplash)
Happy Birthday to everyone celebrating their birthday on February 7th!
And remembering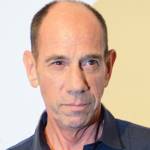 Miguel Ferrer (nee Miguel José Ferrer)
American actor of TV (Dr. Garret Macy on Crossing Jordan; Owen Granger on NCIS: Los Angeles; Twin Peaks; Shannon's Deal; Desperate Housewives; LateLine) and movies (RoboCop; DeepStar Six; The Guardian; Blank Check; Traffic) (born Feb. 7, 1955 – died Jan. 19, 2017; age 61). Miguel Ferrer died of throat cancer. (Miguel Ferrer 2015 Photo: Red Carpet Report on Mingle Media TV)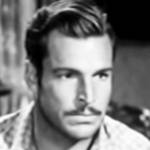 Buster Crabbe (nee Clarence Linden Crabbe II)
American Olympic medal-winning freestyle swimmer (1928 bronze; 1932 gold), actor in movies (Tarzan the Fearless; Nevada; Flash Gordon; Arizona Raiders; Buck Rogers; Billy the Kid Trapped) and TV (Captain Gallant of the Foreign Legion) (born Feb. 7, 1908 – died Apr. 23, 1983; age 75). Buster Crabbe died of a heart attack. (Buster Crabbe 1946 Swamp Fire)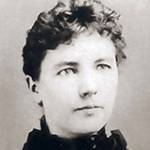 Laura Ingalls Wilder (nee Laura Elizabeth Ingalls)
American teacher, writer and children's fiction novelist (Little House on the Prairie; These Happy Golden Years; Little House in the Big Woods; Farmer Boy; On the Banks of Plum Creek; By the Shores of Silver Lake; The Long Winter) (born Feb. 7, 1867 – died Feb. 10, 1957; age 90). Laura Ingalls Wilder had diabetes and cardiac issues, and died in her sleep. (Laura Ingalls Wilder 1885 Photo)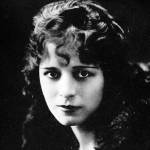 Anita Stewart (nee Anna M. Stewart)
American silent movie star (A Midnight Romance; Her Kingdom of Dreams; Harriet and the Piper; Rose o' The Sea; Hollywood; Mary Regan; The Fighting Shepherdess; The Goddess; Virtuous Wives; Human Desire; The Boomerang; Never the Twain Shall Meet) (born Feb. 7, 1895 – died May 4, 1961; age 66). Anita Stewart died of a heart attack. (Anita Stewart 1920 Who's Who on the Screen)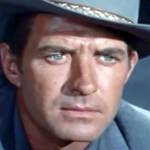 Jock Mahoney (nee Jacques Joseph O'Mahoney)
American stuntman and actor of TV (The Range Rider; Yancy Derringer; B. J. and the Bear; The Fall Guy) & movies (Slim Carter; Tarzan Goes to India; The Nevadan; Cimarron; Showdown at Abilene; Joe Dakota; The Last of the Fast Guns; Bandolero!) (born Feb. 7, 1919 – died Dec. 14, 1989; age 70). Jock Mahoney died of a stroke. (Jock Mahoney 1958 Money, Women and Guns Screenshot)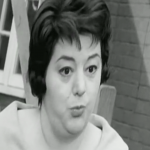 Hattie Jacques (nee Josephine Edwina Jacques)
English actress in movies (Make Mine Mink; Maid for Murder; In the Doghouse; Carry on Matron; Carry on Cabbie; The Bobo; Carry on Loving; Carry On Nurse; Follow a Star; Watch Your Stern) and on TV (Hattie Sykes on Sykes & Sykes and A…; Our House) (born Feb. 7, 1922 – died Oct. 6, 1980; age 58). Hattie Jacques died of a heart attack. (Hattie Jacques 1963 Carry on Cabby Trailer)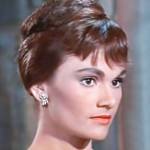 Gloria Talbott
American actress of TV (Climax!; Zorro; Laramie; Gunsmoke; The Restless Gun; Perry Mason; Bat Masterson; Rawhide; Riverboat; Wanted: Dead or Alive; The Cisco Kid) and movies (We're No Angels; All That Heaven Allows; Lucy Gallant; Cattle Empire; The Oregon Trail) (born Feb. 7, 1931 – died Sept. 19, 2000; age 69). Gloria Talbott died of kidney failure. (Gloria Talbott 1960 Bonanza)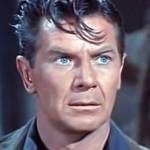 Joe Maross (nee Joseph Raymond Maross)
American actor of stage, TV (Peyton Place; Code Red; Mission: Impossible; The Virginian; Mannix; Dallas; Cannon; Quincy M.E.; The F.B.I.; Police Story; Perry Mason; The Rockford Files; The Twilight Zone; 12 O'Clock High), and movies (The Salzburg Connection; Rich and Famous) (born Feb. 7, 1923 – died Nov. 7, 2009; age 86). Joe Maross died of cardiac arrest. (Joe Maross 1960 Bonanza)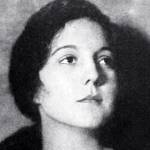 Ann Little (nee Mary Brooks)
American stage & silent film actress (Nan of the North; Damon and Pythias; The Firefly of France; Excuse My Dust; The Roaring Road; The Greatest Menace; Lightning Bryce; The Blue Fox ; The Squaw Man; Cowgirls' Pranks; Sinners in Silk) (born Feb. 7, 1891 – died May 21, 1984; age 93). Cause of death for Ann Little is unknown. (Ann Little 1920 Photo: Alfred Cheney Johnston)
*Images are public domain or Creative Commons licensed & sourced via Wikimedia Commons or Flickr, unless otherwise noted*