June 21st Birthdays
If you were born on June 21st you share a celebrity birthday with these famous people:
Bernie Kopell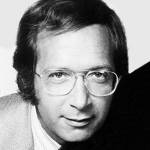 is 89 (nee Bernard Morton Kopell)

American actor of TV (Dr. Adam Bricker on The Love Boat; Get Smart; That Girl; Bewitched; The Doris Day Show; When Things Were Rotten; Needles and Pins; Sunset Beach; The Streets of San Francisco) and movies (The Loved One) born June 21, 1933. (Bernie Kopell 1973 Needles and Pins Photo: Screen Gems)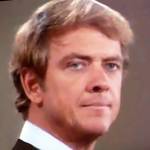 Monte Markham is 87
American producer & actor of TV (The Second Hundred Years; Mr. Deeds Goes to Town; The New Perry Mason; Dallas; Capt. Don Thorp on Baywatch; Melrose Place; Hawaii Five-O; Rituals), movies (Guns of the Magnificent Seven; Midway; Airport '77), born June 21, 1935. (Monte Markham 1971 Dan August)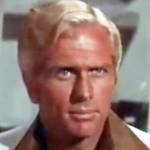 Ron Ely is 84 (nee Ronald Pierce Ely)
American actor of television (Tarzan; Mike Madison on The Aquanauts; Fantasy Island; The Love Boat) and feature films (The Night of the Grizzly; The Remarkable Mr. Pennypacker; Once Before I Die; The Fiend Who Walked the West), born June 21, 1938. (Ron Ely 1975 Doc Savage: Man of Bronze Trailer)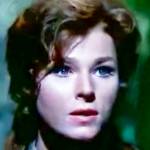 Mariette Hartley is 82 (nee Mary Loretta Hartley)
American actress of TV (Claire Morton on Peyton Place; Mystery in Dracula's Castle; Goodnight, Beantown; Bonanza; One Life to Live; WIOU; Gunsmoke), film (Ride the High Country; Marnie; O'Hara's Wife; The Magnificent Seven Ride!; Silver Skies; Marooned), born June 21, 1940. (Mariette Hartley 1968 Daniel Boone)
Lyman Ward is 81 (married Cindy Pickett)
Canadian actor of TV (First Monday; Hart to Hart; JAG; thirtysomething) and movies (Moscow on the Hudson; Ferris Bueller's Day Off; Guilty as Charged; Sleepwalkers, Independence Day; The Taking of Beverly Hills), novelist (Fortune's Tide), and ex-husband of Cindy Pickett, born June 21, 1941.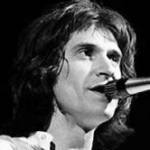 Ray Davies is 78 (nee Raymond Douglas Davies; "the godfather of Britpop")
Rock & Roll Hall of Fame English guitarist, songwriter & singer (Dandy; Stop Your Sobbing), The Kinks co-founder (You Really Got Me; Lola; All Day and All of the Night; Come Dancing; Victoria; Sunny Afternoon; Waterloo Sunset), born June 21, 1944. Brother of Dave Davies. (Ray Davies 1977: Jean-Luc Ourlin)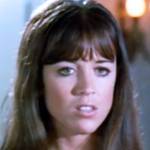 Marcy Lafferty is 76 (ex of William Shatner)
American actress of TV (Bronk; Barnaby Jones; T. J. Hooker; Medical Center; Hawaii Five-O; Barbary Coast; The F.B.I.; The Sandy Duncan Show; Police Woman; Coffee, Tea or Me?) and movies (Vivien Leigh; Star Trek: The Motion Picture; Kingdom of the Spiders), born June 21, 1946. (Marcy Lafferty 1970 Dan August)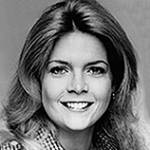 Meredith Baxter is 75 (ex of David Birney, Michael Blodgett)
American actress of TV (Elyse Keaton on Family Ties; Nancy Lawrence Maitland on Family; Bridget Loves Bernie; The Faculty; Cold Case; The Young and the Restless; Finding Carter; Medical Center) and movies (Ben; All The President's Men) born June 21, 1947. (Meredith Baxter-Birney 1977 Family: ABC)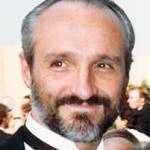 Michael Gross is 75 (brother of Mary Gross; cousin of Ron Masak)
American actor of stage, TV (Steven Keaton on Family Ties; Ed McBain's 87th Precinct movies; Tremors; ER; The Young and the Restless; Suits; The Drew Carey Show; Anger Management; Grace and Frankie), movies (Big Business; Tremors; Christmas at Rosemont), born June 21, 1947. (Michael Gross 1987: Alan Light)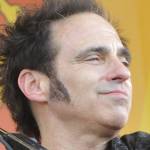 Nils Lofgren is 71
Rock & Roll Hall of Fame American rock singer, songwriter & guitarist solo, for Neil Young & Crazy Horse (After the Gold Rush; Southern Man), Bruce Springsteen's the E Street Band (Cadillac Ranch; Trapped), born June 21, 1951. (Nils Lofgren 2012 Photo: Takahiro Kyono)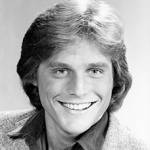 Leigh McCloskey is 67
American actor of TV (Ethan Asher on Santa Barbara; Mitch Cooper on Dallas; Executive Suite; Damian Smith on General Hospital; Dr. Kurt Costner on The Young and the Restless; One Life to Live) & movies (Just One of the Guys; Dirty Laundry), born June 21, 1955. (Leigh McCloskey 1980 Dallas Photo: CBS)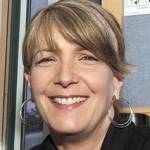 Kathy Mattea is 63 (nee Kathleen Alice Mattea; married Jon Vezner)
Grammy Award-winning American folk & country music songwriter and singer (Where've You Been; Eighteen Wheels and a Dozen Roses; Come From the Heart; Goin' Gone; Burnin' Old Memories; She Came From Fort Worth), born June 21, 1959. (Kathy Matea 2010 Photo: Bryan Ledgard)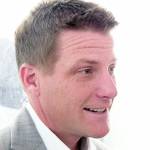 Doug Savant is 58 (nee Douglas Peter Savant; married Laura Leighton)

American actor of TV (Tom Scavo on Desperate Housewives; Matt Fielding on Melrose Place; Knots Landing; 24; In the Heat of the Night) & movies (Masquerade; Paint It Black; Shaking the Tree; Godzilla; Trick or Treat; The Hanoi Hilton), born June 21, 1964. (Doug Savant 2009 Photo: Kristin Dos Santos)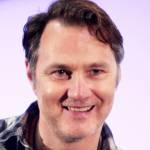 David Morrissey is 58
English actor of TV (The Walking Dead) and movies (Robin Hood; Hilary and Jackie; Captain Corelli's Mandolin; Girl with a Pearl Earring; Basic Instinct 2; Derailed; The Other Boleyn Girl; The Water Horse: Legend of the Deep), born June 21, 1964. (David Morrissey 2015 Photo: Gage Skidmore) 
Brandon Douglas is 54
American actor of TV (Ben Agretti on Falcon Crest; 21 Jump Street; Ferris Bueller; Northern Exposure; Drexell's Class; Beverly Hills, 90210; Murder, She Wrote; Dr. Quinn, Medicine Woman) and movies (Papa Was a Preacher; For Keeps?; Journey to Spirit Island), born June 21, 1968.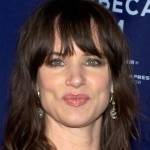 Juliette Lewis is 49 (daughter of Geoffrey Lewis; ex-partner of Brad Pitt)
American singer, actress of TV (Secrets and Lies; The Firm; Killing Hollywood: The Cotton Club Murder) & films (Cape Fear; The Evening Star; Strange Days; Natural Born Killers; What's Eating Gilbert Grape; That Night; The Other Sister; Old School), born June 21, 1973. (Juliette Lewis 2010 Photo: David Shankbone)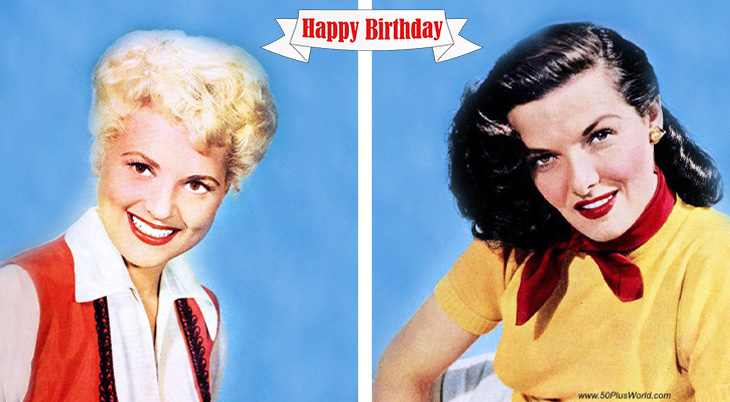 (Judy Holliday 1950 Jane Russell 1953)
Happy Birthday to everyone celebrating their birthday on June 21st!
Remember These June 21st Famous Birthdays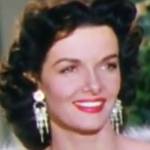 Jane Russell (nee Ernestine Jane Geraldine Russell; ex of Bob Waterfield)
American WWII pin-up model & film actress (The Outlaw; The Paleface; Montana Belle; The French Line; Foxfire; Gentlemen Marry Brunettes; Darker Than Amber; The Las Vegas Story; His Kind of Woman; Macao; Double Dynamite) (born June 21, 1921 – died Feb. 28, 2011; age 89). Jane Russell died of a respiratory illness. (Jane Russell 1953 Gentlemen Prefer Blondes Trailer)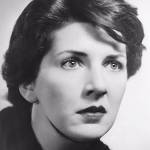 Maureen Stapleton (nee Lois Maureen Stapleton; ex of David Rayfiel)

Tony, Emmy, & Academy Award-winning American actress of stage (The Rose Tattoo), TV, and movies (Reds; Lonelyhearts; Bye Bye Birdie; Airport; Heartburn; Plaza Suite; Cocoon; The Money Pit; Nuts) (born June 21, 1925 – died Mar. 13, 2006; age 80). Maureen Stapleton was a heavy smoker and died of COPD. (Maureen Stapleton 1952 The Rose Tattoo Photo: Havana Theatre)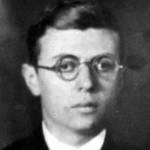 Jean-Paul Sartre (partner of Simone de Beauvoir)

French existentialist philosopher, playwright, literary critic, political activist, and novelist (Being and Nothingness; Nausea; The Age of Reason; Existentialism is a Humanism; The Devil and the Good Lord; Hurricane over Cuba) (born June 21, 1905 – died Apr. 15, 1980; age 74). Jean-Paul Sartre was a smoker and died of edema of the lung. (Jean-Paul Sartre circa 1924 Photo)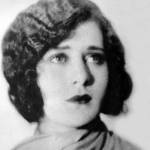 Helene Costello (Daughter of Maurice Costello; sister of Dolores Costello)
American actress (While London Sleeps; Finger Prints; The Fortune Hunter; The Broncho Sister; When Dreams Come True; The Phantom of the Turf; Auld Lang Syne; The Child Crusoes; The Church Across the Way; The Black Sheep; The Fatal Warning) (born June 21, 1906 – died Jan. 26, 1957; age 50). Ex of Lowell Sherman. Ex sister-in-law of John Barrymore. (Helene Costello 1926: Spurr)
Judy Holliday (nee Judith Tuvim; ex of David Oppenheim)
Tony and Academy Award-winning American comedian, singer & actress of stage (Bells Are Ringing; Dream Girl; Hot Spot), radio, TV, and films (Born Yesterday; The Solid Gold Cadillac; The Marrying Kind; Full of Life; Adam's Rib; It Should Happen to You; Phffft; Winged Victory) (born June 21, 1921 – died June 7, 1965; age 43). Judy Holliday died of throat cancer. (Judy Holliday 1950)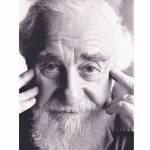 Al Hirschfeld (nee Albert Hirschfeld; married Dolly Haas)
American illustrator for theatre and movie posters, artist, celebrity caricaturist (The New York Ties; The New Yorker Magazine; Playbill; Rolling Stone; Outdoor Life; U.S. postage stamps), and art director at Selznick Pictures (born June 21, 1903 – died Jan. 20, 2003; age 99). Al Hirschfeld died of natural causes. (Al Hirschfeld 1988 Photo: AP Newsfeatures)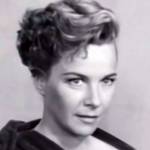 Joan Tetzel (married Oskar Homolka)
American actress of radio, TV (Police Woman; Perry Mason; Climax!; Zane Grey Theater; Alfred Hitchcock Presents; Gunsmoke; The Outlaws) & movies (Hell Below Zero; The Red Dress; The File on Thelma Jordon; The Paradine Case; Joy in the Morning; Jewel in the Sun) (born June 21, 1921 – died Oct. 31, 1977; age 56). Joan Tetzel died of pneumonia & cancer. (Joan Tetzel 1961 Thriller)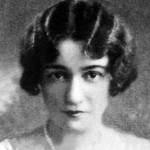 Joan Standing (Granddaughter of Herbert Standing)
English silent movie actress (The Dancers; Pleasure Mad; A Noise in Newboro; Three Weeks; What Shall I Do; Happiness; Empty Hearts; Counsel for the Defense) and other films (Dracula; Fashions in Love; Li'l Abner; Never the Twain Shall Meet; Ex-Flame; Jane Eyre) (born June 21, 1903 – died Feb. 3, 1979; age 75). Niece of Jack, Percy, Guy, & Wyndham Standing. (Joan Standing 1927)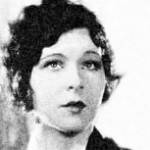 Jocelyn Lee (nee Mary Alice Simpson)
American dancer-actress of stage (Ziegfeld Follies; George White's Scandals) & silent movies (Shanghai Bound; Dry Martini; The Love Trap; Her First Mate; Say It With Diamonds; The Marriage Playground; Broadway Babies; The Night Bird; Ten Modern Commandments) (born June 21, 1902 – died June 15, 1980; age 77). Ex of James Seymour, Luther Reed, Henry Lehrman. (Jocelyn Lee 1927)
Tony Scott (nee Anthony David Leighton Scott; brother of Ridley Scott)
English producer and director of TV (The Good Wife; Numb3rs; The Pillars of the Earth) and movies (Beverly Hills Cop II; Days of Thunder; Top Gun; Enemy of the State; Crimson Tide; The Fan; Man on Fire) (born June 21, 1944 – died Aug. 19, 2012; age 68). Tony Scott jumped to his death from a bridge. (Tony Scott 2012 Screenshot: Tony Scott Filmmaker – YouTube / frompage2screen)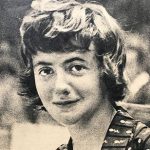 Françoise Sagan (nee Françoise Quoirez)
French novelist, playwright (Château en Suède) and screenwriter (Bonjour Tristesse; A Certain Smile; The Painted Lady; Goodbye Again; La Chamade) (born June 21, 1935 – died Sept. 24, 2004; age 69) Cause of death for Françoise Sagan was a pulmonary embolism. (Françoise Sagan 1959 Photo: Manuelarosi)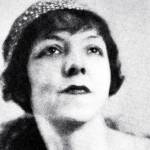 Mary Young
American theatre manger (Castle Square Theatre, Boston), actress of Broadway (Dancing Mothers), TV, & films (The Lost Weekend; Blondie's Holiday; Alias Jesse James; Blue Denim; The Stork Club; Address Unknown; One Too Many; This Is My Love; The Bride Wore Boots) (born June 21, 1879 – died June 23, 1971; age 92). (Mary Young 1925: Lablache / Motion Picture Classic)
Robert Pastorelli
American character actor of TV (Eldin Bernecky on Murphy Brown; Double Rush; Cracker: Mind Over Murder) and films (Dances With Wolves; Beverly Hills Cop II; Striking Distance; Michael; A Simple Wish; The Paint Job; Folks; Memories of Me; Sister Act 2: Back in the Habit; Eraser; Bait) (born June 21, 1954 – died Mar. 8, 2004; age 49). Robert Pastorelli died of a morphine overdose.
*Images are public domain or Creative Commons licensed & sourced via Wikimedia Commons, Vimeo, YouTube, or Flickr, unless otherwise noted*