June 21st Birthdays
If you were born on June 21st you share a birthday with these famous people:
Bernie Kopell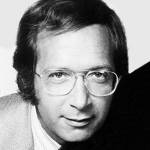 is 88 (nee Bernard Morton Kopell)

American actor of TV (Dr. Adam Bricker on The Love Boat; Get Smart; That Girl; Bewitched; The Doris Day Show; When Things Were Rotten; Needles and Pins; Sunset Beach; The Streets of San Francisco) and movies (The Loved One) born June 21, 1933. (Bernie Kopell 1973 Needles and Pins Photo: Screen Gems)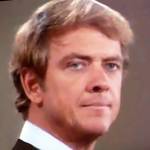 Monte Markham is 86
American producer & actor of TV (The Second Hundred Years; Mr. Deeds Goes to Town; The New Perry Mason; Dallas; Capt. Don Thorp on Baywatch; Melrose Place; Hawaii Five-O; Rituals), movies (Guns of the Magnificent Seven; Midway; Airport '77), born June 21, 1935. (Monte Markham 1971 Dan August)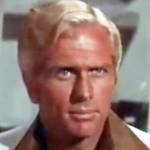 Ron Ely is 83 (nee Ronald Pierce Ely)
American actor of television (Tarzan; Mike Madison on The Aquanauts; Fantasy Island; The Love Boat) and movies (Doc Savage: The Man of Bronze; The Night of the Grizzly; The Remarkable Mr. Pennypacker; Once Before I Die), born June 21, 1938. (Ron Ely 1975 Doc Savage: Man of Bronze Trailer)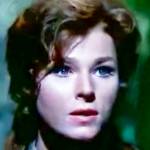 Mariette Hartley is 81 (nee Mary Loretta Hartley)
American actress of TV (Claire Morton on Peyton Place; Mystery in Dracula's Castle; Goodnight, Beantown; Bonanza; One Life to Live; WIOU; Gunsmoke), film (Ride the High Country; Marnie; O'Hara's Wife; The Magnificent Seven Ride!), born June 21, 1940. (Mariette Hartley 1968 Daniel Boone)
Lyman Ward is 80
Canadian actor of TV (First Monday; Hart to Hart; JAG; thirtysomething) and movies (Moscow on the Hudson; Ferris Bueller's Day Off; Guilty as Charged; Sleepwalkers, Independence Day; The Taking of Beverly Hills), novelist (Fortune's Tide), and ex-husband of Cindy Pickett, born June 21, 1941.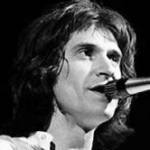 Ray Davies is 77 (nee Raymond Douglas Davies; "the godfather of Britpop")
English Rock & Roll Hall of Fame rhythm guitarist, songwriter & singer (Dandy; Stop Your Sobbing), co-founder of The Kinks (You Really Got Me; Lola; All Day and All of the Night; Come Dancing; Victoria; Do It Again), and septuagenarian born June 21, 1944. (Ray Davies 1977 Photo: Jean-Luc Ourlin)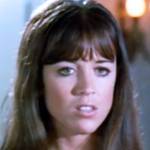 Marcy Lafferty is 75
American actress of TV (Bronk; Barnaby Jones; T. J. Hooker; Medical Center; Hawaii Five-O; Barbary Coast; The F.B.I.; The Sandy Duncan Show; Police Woman; Coffee, Tea or Me?) and movies (Vivien Leigh; Star Trek: The Motion Picture; Kingdom of the Spiders), born June 21, 1946. (Marcy Lafferty 1970 Dan August)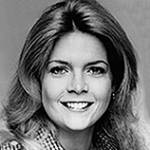 Meredith Baxter is 74 (aka Meredith Baxter Birney)
American actress of TV (Elyse Keaton on Family Ties; Nancy Lawrence Maitland on Family; Bridget Loves Bernie; The Faculty; Cold Case; The Young and the Restless; Finding Carter; Medical Center) and movies (Ben; All The President's Men) born June 21, 1947. (Meredith Baxter 1977 Family Photo: ABC)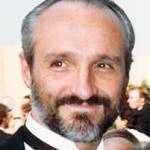 Michael Gross is 74
American actor of stage, TV (Steven Keaton on Family Ties; Ed McBain's 87th Precinct movies; Tremors; ER; The Young and the Restless; Suits; The Drew Carey Show; Anger Management; Grace and Frankie), movies (Big Business; Tremors), born June 21, 1947. (Michael Gross 1987 Photo: Alan Light)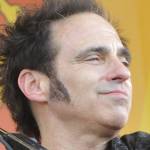 Nils Lofgren is 70
Rock & Roll Hall of Fame American rock singer, songwriter & guitarist solo, for Neil Young & Crazy Horse (After the Gold Rush; Southern Man), Bruce Springsteen's the E Street Band (Cadillac Ranch; Trapped), born June 21, 1951. (Nils Lofgren 2012 Photo: Takahiro Kyono)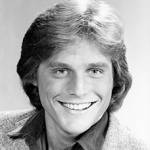 Leigh McCloskey is 66
American actor of TV (Ethan Asher on Santa Barbara; Mitch Cooper on Dallas; Executive Suite; Damian Smith on General Hospital; Dr. Kurt Costner on The Young and the Restless; One Life to Live) & movies (Just One of the Guys; Dirty Laundry), born June 21, 1955. (Leigh McCloskey 1980 Dallas Photo: CBS)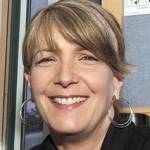 Kathy Mattea is 62 (nee Kathleen Alice Mattea)
Grammy Award-winning sixty-plus American folk & country music songwriter and singer (Where've You Been; Eighteen Wheels and a Dozen Roses; Come From the Heart; Goin' Gone; Burnin' Old Memories; She Came From Fort Worth), born June 21, 1959. (Kathy Matea 2010 Photo: Bryan Ledgard)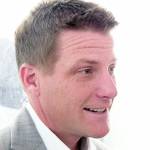 Doug Savant is 57 (nee Douglas Peter Savant)

American actor of TV (Tom Scavo on Desperate Housewives; Matt Fielding on Melrose Place; Knots Landing; 24; In the Heat of the Night) & movies (Masquerade; Paint It Black; Shaking the Tree; Godzilla; Trick or Treat; The Hanoi Hilton), born June 21, 1964. (Doug Savant 2009 Photo: Kristin Dos Santos)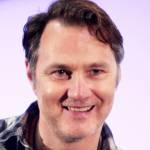 David Morrissey is 57
English actor of TV (The Walking Dead) and movies (Robin Hood; Hilary and Jackie; Captain Corelli's Mandolin; Girl with a Pearl Earring; Basic Instinct 2; Derailed; The Other Boleyn Girl; The Water Horse: Legend of the Deep), born June 21, 1964. (David Morrissey 2015 Photo: Gage Skidmore) 
Brandon Douglas is 53
American actor of TV (Ben Agretti on Falcon Crest; 21 Jump Street; Ferris Bueller; Northern Exposure; Drexell's Class; Beverly Hills, 90210; Murder, She Wrote; Dr. Quinn, Medicine Woman) and movies (Papa Was a Preacher; For Keeps?; Journey to Spirit Island), born June 21, 1968.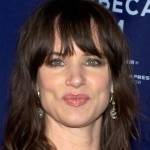 Juliette Lewis is 48
American singer, actress of TV (Secrets and Lies; The Firm; Killing Hollywood: The Cotton Club Murder) & films (Cape Fear; The Evening Star; Strange Days; Natural Born Killers; What's Eating Gilbert Grape; That Night; The Other Sister; Old School), born June 21, 1973. (Juliette Lewis 2010 Photo: David Shankbone)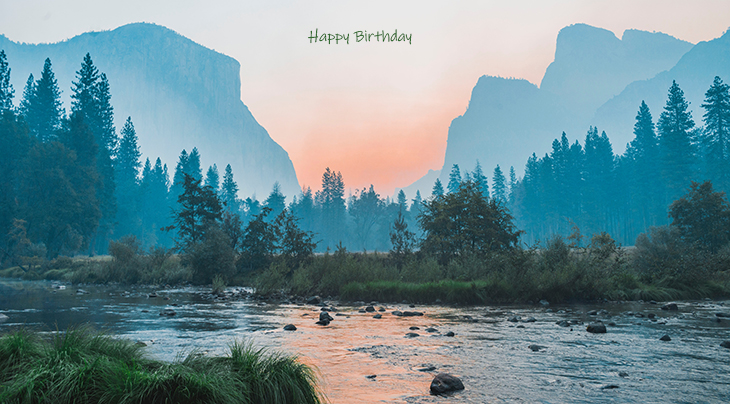 (Tunnel View, Yosemite Valley Fire and Smoke Photo: Bailey Zindel via Unsplash)
Happy Birthday to everyone celebrating their birthday on June 21st!
And remembering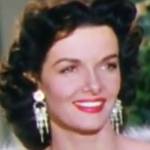 Jane Russell (nee Ernestine Jane Geraldine Russell)
American WWII pin-up model and movie actress (The Outlaw; The Paleface; Montana Belle; Road to Bali; Gentlemen Prefer Blondes; Foxfire; Gentlemen Marry Brunettes; Darker Than Amber; The Las Vegas Story) (born June 21, 1921 – died Feb. 28, 2011; age 89). Jane Russell died from a respiratory illness. (Jane Russell 1953 Gentlemen Prefer Blondes Trailer)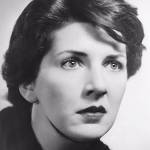 Maureen Stapleton (nee Lois Maureen Stapleton)

Tony, Emmy, & Academy Award-winning American actress of stage (The Rose Tattoo), TV, and movies (Reds; Lonelyhearts; Bye Bye Birdie; Airport; Heartburn; Plaza Suite; Cocoon; The Money Pit; Nuts) (born June 21, 1925 – died Mar. 13, 2006; age 80). Maureen Stapleton was a heavy smoker and died of COPD. (Maureen Stapleton 1952 The Rose Tattoo Photo: Havana Theatre)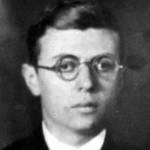 Jean-Paul Sartre

French existentialist philosopher, playwright, literary critic, political activist, and novelist (Being and Nothingness; Nausea; The Age of Reason; Existentialism is a Humanism; The Devil and the Good Lord; Hurricane over Cuba) (born June 21, 1905 – died Apr. 15, 1980; age 74). Jean-Paul Sartre was a smoker and died of edema of the lung. (Jean-Paul Sartre circa 1924 Photo)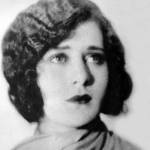 Helene Costello (aka Helen Costello)
American actress (While London Sleeps; Finger Prints; The Fortune Hunter; When Dreams Come True; The Broncho Twister; The Phantom of the Turf; Auld Lang Syne; The Child Crusoes; The Church Across the Way; The Black Sheep; The Fatal Warning; The Other Woman; Bunny's Mistake) (born June 21, 1906 – died Jan. 26, 1957; age 50). (Helene Costello 1926 Photo: Spurr)
Tony Scott (nee Anthony David Leighton Scott)
English producer and director of TV (The Good Wife; Numb3rs; The Pillars of the Earth) and movies (Beverly Hills Cop II; Days of Thunder; Top Gun; Enemy of the State; Crimson Tide; The Fan; Man on Fire) (born June 21, 1944 – died Aug. 19, 2012; age 68). Tony Scott jumped to his death from a bridge. (Tony Scott 2012 Screenshot: Tony Scott Filmmaker – YouTube / frompage2screen)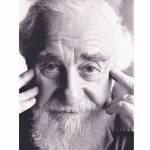 Al Hirschfeld (nee Albert Hirschfeld)
American illustrator for theatre and movie posters, artist, celebrity caricaturist (The New York Ties; The New Yorker Magazine; Playbill; Rolling Stone; Outdoor Life; U.S. postage stamps), and art director at Selznick Pictures (born June 21, 1903 – died Jan. 20, 2003; age 99). Al Hirschfeld died of natural causes. (Al Hirschfeld 1988 Photo: AP Newsfeatures)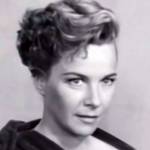 Joan Tetzel
American actress of stage, radio, TV (Police Woman; Perry Mason; Climax!; Zane Grey Theater; Alfred Hitchcock Presents; Gunsmoke; The Outlaws) & movies (Hell Below Zero; The Red Dress; The File on Thelma Jordon; The Paradine Case; Joy in the Morning; Jewel in the Sun) (born June 21, 1921 – died Oct. 31, 1977; age 56). Joan Tetzel died of pneumonia and cancer. (Joan Tetzel 1961 Thriller)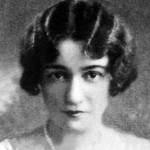 Joan Standing
English actress of silent movies (The Dancers; Pleasure Mad; A Noise in Newboro; Three Weeks; What Shall I Do; Happiness; Empty Hearts; Counsel for the Defense) and other films (Dracula; Fashions in Love; Li'l Abner; Never the Twain Shall Meet; Ex-Flame; A Lady's Morals; Jane Eyre) (born June 21, 1903 – died Feb. 3, 1979; age 75). (Joan Standing 1927 Photo: Photoplay)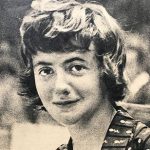 Françoise Sagan (nee Françoise Quoirez)
French novelist, playwright (Château en Suède) and screenwriter (Bonjour Tristesse; A Certain Smile; The Painted Lady; Goodbye Again; La Chamade) (born June 21, 1935 – died Sept. 24, 2004; age 69) Cause of death for Françoise Sagan was a pulmonary embolism. (Françoise Sagan 1959 Photo: Manuelarosi)
*Images are public domain or Creative Commons licensed & sourced via Wikimedia Commons, Vimeo, YouTube, or Flickr, unless otherwise noted*