December 27th Birthdays
If you were born on December 27th, you share a celebrity birthday with these famous people: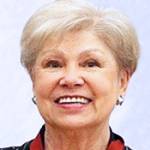 Larisa Latynina is 88
Soviet artistic gymnast, record-setting Olympic medalist (1956 Melbourne – 4 gold in team, all around, vault & floor exercise; 1960 Rome – 3 gold in Team, all around & floor exercise; 1964 Tokyo – 2 gold in team, floor exercise), born December 27, 1934. (Larisa Latynina 2010: Kremlin.ru)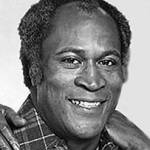 John Amos is 83
American actor of TV (James Evans Sr. on Good Times; Men in Trees; The West Wing; The Mary Tyler Moore Show; Hunter; In the House; Roots; The District; One Life to Live) & movies (The World's Greatest Athlete; American Flyers; Die Hard 2), born December 27, 1939. (John Amos 1974 Good Times Photo: CBS TV)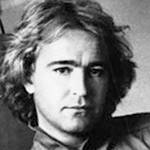 Mick Jones is 78 (nee Michael Leslie Jones)

English record producer, Foreigner's lead singer, guitarist & songwriter (I Want to Know What Love Is; Urgent; Waiting for a Girl Like You; Cold as Ice; Feels Like the First Time; Double Vision; Hot Blooded; Dirty White Boy; Juke Box Hero; That Was Yesterday), born December 27, 1944. (Mick Jones 1982: Atlantic)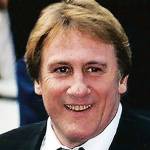 Gérard Depardieu is 74 (nee Gérard Xavier Marcel Depardieu)
French producer & actor of TV and films (Green Card; Cyrano de Bergerac; The Man in the Iron Mask; My Father the Hero; The Last Metro; 102 Dalmatians; 1492: Conquest of Paradise; Life of Pi; Asterix and Obélix films), born December 27, 1948. (Gérard Depardieu 2001 Photo: Georges Biard)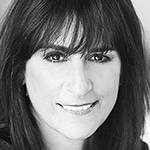 Karla Bonoff is 71
American backing vocalist for Linda Ronstadt, solo singer (I Can't Hold On; Personally; Somebody's Eyes), and songwriter (Someone to Lay Down Beside Me; Tell Me Why; Home; All My Life; Isn't it Always Love; Home; Hasten Down the Wind), born December 27, 1951. (Karla Bonoff 2010 Photo: Karla Bonoff)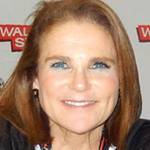 Tovah Feldshuh is 69 (nee Terri Sue Feldshuh)
American actress of stage, TV (Law & Order; The Walking Dead; Ryan's Hope; Mariah; As the World Turns; All My Children; Crossing Jordan; Holocaust) & movies (The Idolmaker; Cheaper to Keep Her; A Walk on the Moon), born December 27, 1953. (Tovah Feldshuh 2016 Photo: Neshamasheli)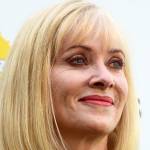 Barbara Crampton is 64 (ex of David Boyd)
American actress of TV (Leanna Randolph Love on The Young and Restless; The Bold and the Beautiful; Guiding Light; Days of Our Lives; Santa Barbara) and movies (Re-Animator; Kidnapped; Body Double; The Godson; King Knight), born December 27, 1958. (Barbara Crampton 2017 Photo: Moritz Barcelona)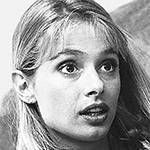 Maryam d'Abo is 62 (cousin Mike d'Abo, Olivia d'Abo)
British screenwriter, producer (Bond Girls Are Forever), model, & actress of TV (Something is Out There) and movies (The Living Daylights; White Nights; Savage Hearts; Dorian Gray; The Sea Change; An American Affair; Immortal Sins), born December 27, 1960. Married Hugh Hudson. (Maryam d'Abo 1987: Towpilot)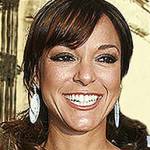 Eva LaRue is 56 (ex of John Callahan, John O'Hurley)
American model & actress of TV (Natalia Boa Vista on CSI: Miami; Maria Santos Grey on All My Children; Santa Barbara; Third Watch; Head Over Heels) and movies (One Hell of a Guy), and composer (Dance Again With You) born December 27, 1966. (Eva LaRue 2009 Photo: Manfred Werner [Tsui])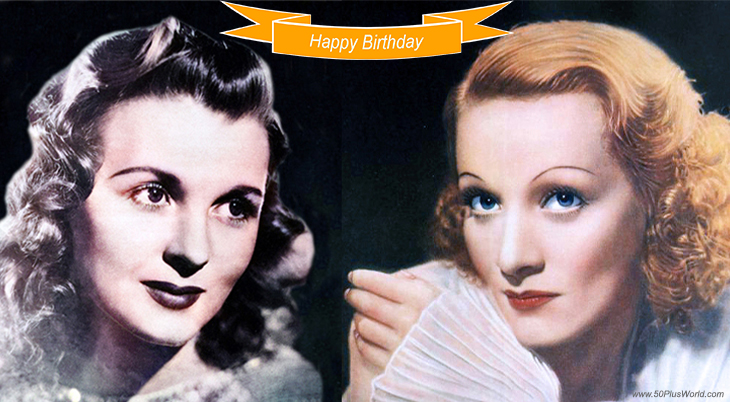 (Dorris Bowdon 1940 | Marlene Dietrich: Stars and Films of 1937)
Happy Birthday to everyone celebrating their birthday on December 27th!
Remember These December 27th Famous Birthdays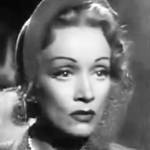 Marlene Dietrich (nee Marie Magdalene Dietrich)
German singer (Falling in Love Again) & actress of stage and movies (Witness for the Prosecution; Morocco; The Blue Angel; Shanghai Express; Desire; Destry Rides Again; Three Loves; Judgment at Nuremberg; The Lady is Willing; Touch of Evil; Seven Sinners) (born Dec. 27, 1901 – died May 6, 1992; age 90). Marlene Dietrich died of renal failure. (Marlene Dietrich 1950 Stage Fright Trailer)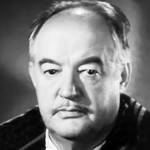 Sydney Greenstreet
British character actor in movies (The Maltese Falcon; Casablanca; Passage to Marseille, Background to Danger; The Mask of Dimitrios; Across the Pacific; Christmas in Connecticut; Conflict), (born Dec. 27, 1879 – died Jan. 18, 1954; age 74). Sydney Greenstreet died of Bright's Disease and diabetes complications. (Sydney Greenstreet 1944 The Conspirators Trailer)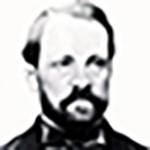 Louis Pasteur ("father of bacteriology" & "father of microbiology")
French mathematician, chemist (molecular asymmetry discovery), physicist, biologist and microbiologist (discovery of fermentation, germ theory [prevention of diseases by killing bacteria], milk pasteurization), and vaccines for anthrax & rabies (born Dec. 27, 1822 – died Sept. 28, 1895; age 72). (Louis Pasteur 1857)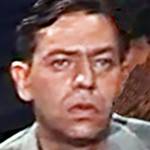 Oscar Levant (married June Gale; ex of Barbara Woodell)

American composer (Blame it on My Youth; After the Clouds Roll By), pianist & actor of stage and movies (Rhapsody in Blue; Humoresque; Romance on the High Seas; The Band Wagon; The Cobweb; Kiss the Boys Goodbye; The Barkleys of Broadway) (born Dec. 27, 1906 – died Aug. 14, 1972; age 65).  Oscar Levant died of a heart attack. (Oscar Levant 1951 An American in Paris Trailer)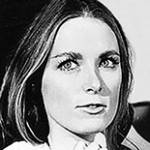 Charmian Carr (nee Charmian Ann Farnon)
American model, interior designer (Charmian Carr Designs), author (Forever Liesl; Letters to Liesl), singer-actress of TV (Evening Primrose TV movie) and feature films (Liesl in The Sound of Music) (born Dec. 27, 1942 – died Sept. 17, 2016; age 73). Cause of death for Charmian Carr was frontotemporal dementia complications. (Charmian Carr 1966 Photo: ABC Television)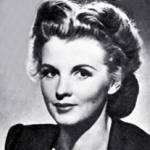 Dorris Bowdon (married Nunnally Johnson)
American beauty pageant winner (Miss Memphis 1937) and classic movie actress (Rosasharn in The Grapes of Wrath; Drums Along the Mohawk; The Moon is Down; Jennie; Down on the Farm; Young Mr. Lincoln; Always Goodbye) (born Dec. 27, 1914 – died Aug. 9, 2005; age 90). Dorris Bowdon died of heart failure and a stroke. (Dorris Bowdon 1943 Photo: Photoplay)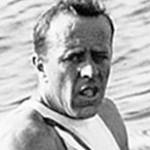 Paul Costello

American 1920's 3-time Olympic gold medalist in double sculls rowing (1920 Antwerp; 1924 Paris; 1928 Amsterdam), cousin and rowing partner of John B. Kelly Sr. (Jack Kelly) (born Dec. 27, 1894 – died Apr. 17, 1986; age 91). Cause of death for Paul Costello is unknown. (Paul Costello 1928 Amsterdam Olympics Photo)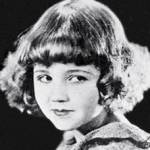 Mary Kornman (nee Mary Agnes Evans; sister of Mildred Kornman)
American child star of Our Gang / Little Rascals silent film shorts (Mary, Queen of Tots; Shivering Spooks), teen actress of Boy Friends shorts & other 1930s films (Smokey Smith; The Desert Trail; Our These Our Children?; College Humor; On the Spot; Roaring Roads; Picture Brides; Youth on Parade;  I Am a Criminal) (born Dec. 27, 1915 – died June 1, 1973; age 57). (Mary Kornman 1924)
Heather O'Rourke
American child star of movies (Poltergeist) and actress of television films & series episodes (Heather Pfister on Happy Days; Webster; Fantasy Island; CHiPs; Matt Houston; Finder of Lost Loves; Our House; Rocky Road) (born Dec. 27, 1975 – died Feb. 1, 1988; age 12). Heather O'Rourke died of complications from congenital stenosis of the intestine and septic shock. 
*Images are public domain or Creative Commons licensed & sourced via Wikimedia Commons or Flickr, unless otherwise noted*