May 2nd Birthdays
If you were born on May 2nd you share a birthday with these famous people: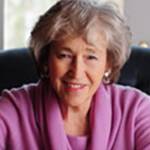 Martha Grimes is 88
Octogenarian American professor and crime fiction novelist, creator of the Emma Graham & Richard Jury mystery series (The Man With a Load of Mischief; The Deer Leap; The Blue Last; The Old Wine Shades) born May 2, 1931. (Martha Grimes Photo: By permission © MarthaGrimes.Com)
Engelbert Humperdinck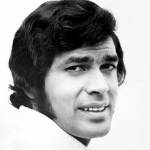 is 83 (nee Arnold George Dorsey)
British singer / crooner (Release Me [And Let Me Love Again]; There Goes My Everything; The Last Waltz; A Man Without Love; After the Lovin'; This Moment in Time; Ten Guitars), TV host (The Engelbert Humperdinck Show, and octogenarian born May 2, 1936. (Engelbert Humperdinck 1970 Photo: ABC)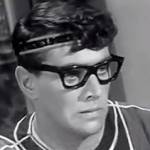 Quinn Redeker is 83 (nee Quinn K. Redeker)
Octogenarian American screenwriter (The Deer Hunter) and actor of TV (The Young and the Restless; Days of Our Lives; Dan Raven) & movies (The Candidate; The Electric Horseman; Ordinary People) born May 2, 1936. (Quinn Redeker Photo: The Three Stooges Meet Hercules 1962 Trailer | Columbia Pictures)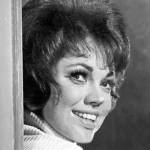 Jo Ann Pflug is 79
American character & voice over actress, celebrity panelist, and host of radio, TV (Fantastic Four; Operation Petticoat; The Fall Guy; Rituals; Match Game; Quincy M.E.; The Love Boat) & movies (MASH; Catlow; Traveller), and septuagenarian born May 2, 1940. (Jo Ann Pflug 1976 Bracken's World Photo: NBC TV)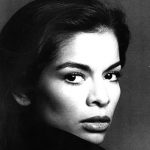 Bianca Jagger is 74 (nee Bianca Pérez-Mora Macias)
British-Nicaraguan septuagenarian senior citizen, founder of the Bianca Jagger Human Rights Foundation, former model, socialite, ex-wife of Mick Jagger, and actress of TV & movies (The Cannonball Run), born May 2, 1945. (Bianca Jagger 1960s Photo:  www.tiinathestore.com)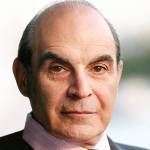 David Suchet is 73
English actor of stage, TV (Inspector Hercule Poirot on Agatha Christie's Poirot; Oppenheimer; Freud) and movies (The Missionary; The Little Drummer Girl; The Falcon and the Snowman; Executive Decision; Iron Eagle), and septuagenarian born May 2, 1946. (David Suchet 2006 Photo: Phil Chambers)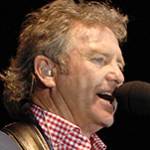 Larry Gatlin is 71
Septuagenarian American songwriter, gospel and Grammy Award-winning country music singer of Larry Gatlin & the Gatlin Brothers (Broken Lady; All the Gold in California; She Used to Be Somebody's Baby), born May 2, 1948. (Larry Gatlin 2008 Photo: Senior Airman Marleah Miller / USAF)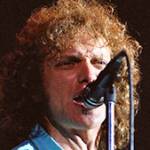 Lou Gramm is 69 (nee Louis Andrew Grammatico)
American rock songwriter, singer solo (Midnight Blue) and lead singer of Foreigner (I Want to Know What Love Is; Cold as Ice; Double Vision; Hot Blooded; Urgent; Feels Like the First Time; Dirty White Boy; Head Games; Juke Box Hero), and senior born May 2, 1950. (Lou Gramm 1979 Photo: Misterweiss)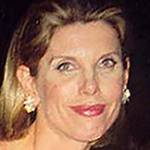 Christine Baranski is 67

Emmy Award-winning American senior, actress of TV (Diane Lockhart on The Good Wife & The Good Fight; Cybill; The Big Bang Theory; Another World; All My Children) and movies (9 1/2 Weeks; Bowfinger; How the Grinch Stole Christmas; The Birdcage), born May 2, 1952. (Christine Baranski 1997 Photo: Alan Light)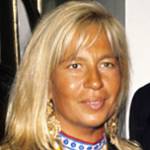 Donatella Versace is 64
Sixty-plus Italian socialite, fashion designer (Versace Green dress / Jungle-Dress), V.P. & head designer of Versace Group (bedding, furniture, perfumes, Palazzo Versace hotel), & sister of Gianni Versace, born May 2, 1955. (Donatella Versace 1990 Photo)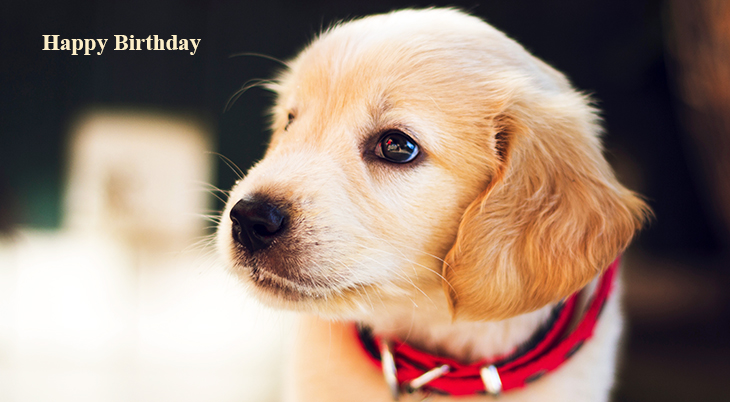 (Golden Retriever Puppy Photo: Berkay Gumusteki via Unsplash)
Happy Birthday to everyone celebrating their birthday on May 2nd!
And remembering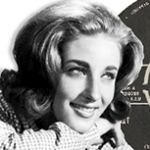 Lesley Gore (nee Lesley Sue Goldstein)
American LGBT activist, TV host (In the Life), Fame soundtrack composer, and singer-songwriter (It's My Party; Judy's Turn to Cry; You Don't Own Me; Look of Love; Sunshine, Lollipops and Rainbows; California Nights; My Secret Love) (born May 2, 1946 - died Feb. 16, 2015; age 68). Lesley Gore died of lung cancer. (Lesley Gore early 1960s Photo: Mike Licht)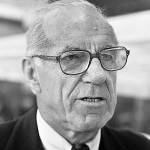 Dr. Benjamin Spock (nee Benjamin McLane Spock)
American pediatrician, best-selling author (The Common Sense Book of Baby and Child Care, A Baby's First Year), and member of the 1924 Olympic all-Yale men's eight rowing gold medal team (born May 2, 1903 - died Mar. 15, 1998; age 94). Dr. Spock's cause of death is unknown. (Dr. Benjamin Spock 1967 Photo: Benedict J. Fernandez / George Eastman House)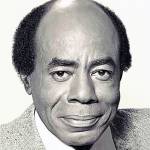 Roscoe Lee Browne
American poet, playwright, director and Emmy Award-winning actor of TV (Soap; A  Different World; The Cosby Show) and movies (The Cowboys; Black Like Me; The Comedians; Uptown Saturday Night; Legal Eagles) (born May 2, 1922 - died Apr. 11, 2007; age 84). Roscoe Lee Browne died of stomach cancer. (Roscoe Lee Browne 1979 Photo: CBS Network / The Morning Call)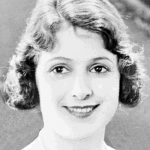 Norma Talmadge
American silent movie producer and actress, frequent co-star of Eugene O'Brien, Harrison Ford & Gilbert Roland (The Safety Curtain; Smilin' Through; The Eternal Flame; Within the Law; Kiki; Camille; The Dove) (born May 2, 1894 – died Dec. 24, 1957; age 63). Norma Talmadge died of pneumonia. (Norma Talmadge 1929 A Year From Today Photo: Bain News Service)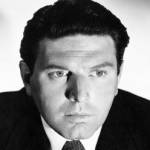 Theodore Bikel

Austrian-American folk singer, guitarist, and actor of stage, TV (Another World; Falcon Crest; Dynasty; Burke's Law), & movies (Escape From the Iron Curtain; The Blue Angel; The Defiant Ones; A Dog of Flanders; My Side of the Mountain) (born May 2, 1924 - died July 21, 2015; age 91). Theodore Bikel died of natural causes. (Theodore Bikel 1958 Kraft Television Theatre Photo)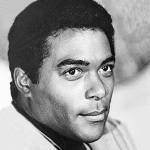 Don Marshall

American TV actor (Dan Erickson on Land of the Giants; Senator Ed Lawrence on Capitol; Daktari; The Alfred Hitchcock Hour; Julia; Dragnet 1967), producer of TV commercials and documentaries (DJM Productions) (born May 2, 1936 - died Oct. 30, 2016; age 80). Cause of death for Don Marshall is unknown. (Don Marshall 1969 Land of the Giants Photo: ABC Television)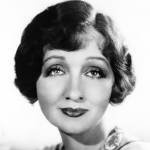 Hedda Hopper (nee Elda Furry)
American actress of stage, radio, film (The Stolen Jools; Our Blushing Brides; Venus of Venice; As You Desire Me; Society Fever; Sunset Boulevard), Los Angeles Times gossip columnist (Hedda Hopper's Hollywood) and supporter of HUAC & the blacklist (born May 2, 1885 - died Feb. 1, 1966; age 80). Hedda Hopper died of pneumonia. (Hedda Hopper 1930 Photo: Photoplay)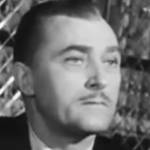 Brian Aherne (nee William Brian de Lacy Aherne)
English actor of stage, TV, and movies (The Lady in Question; What Every Woman Knows; I Live My Life; Sylvia Scarlett; Beloved Enemy; The Great Garrick; Juarez; My Sister Eileen; The Hired Wife; A Night to Remember; Titanic; Prince Valiant) (born May 2, 1902 - died Feb. 10, 1986; age 83). Brian Aherne died of heart failure. (Brian Aherne 1953 I Confess Trailer Screenshot)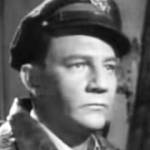 Philip Bruns
American character actor of TV (George Shumway on Mary Hartman, Mary Hartman; Barney Miller; Jackie Gleason: American Scene Magazine; General Hospital; Ryan's Hope), movies (A Thousand Clowns; The Great Waldo Pepper; The Out of Towners; The Stunt Man) (born May 2, 1931 - died Feb. 8, 2012; age 80). Philip Bruns died of natural causes. (Philip Bruns 1965 12 O'Clock High)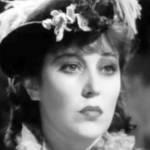 Erin O'Brien-Moore (nee Annette O'Brien-Moore)
American actress of TV (Miss Choate on Peyton Place; The Ruggles) and movies (Peyton Place; Dangerous Corner; Little Men; The Life of Emile Zola; Ring Around the Moon; The Family Secret; Green Light; The LOng Gray Line) (born May 2, 1902 – died May 3, 1979; age 77). Erin O'Brien-Moore died of cancer. (Erin O'Brien-Moore 1937 The Life of Emile Zola Trailer Screenshot)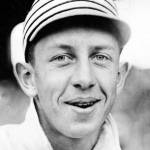 Eddie Collins (nee Edward Trowbridge Collins; "Cocky")

American Baseball Hall of Fame MLB second baseman 1906-1930 (Philadelphia Athletics, Chicago White Sox, 1914 AL MVP & 6-time World Series winner, MLB coach, manager & GM (Philadelphia Athletics, Boston Red Sox), (born May 2, 1887- died Mar. 25, 1951; age 63). Eddie Collins died of heart problems. (Eddie Collins 1911 Photo: Bain News Service)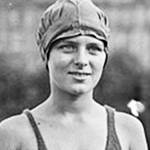 Aileen Riggin (aka Aileen Riggin Soule)
American International Swimming Hall of Fame springboard diving national champion, 1920 Antwerp Olympic Games 3m springboard diving gold medalist, 1924 Paris Olympics 3m springboard diving silver & 100m backstroke bronze (born May 2, 1906 - died Oct. 17, 2002; age 96). Aileen Riggin Soule died of natural causes. (Aileen Riggin 1920 Photo: Agence Rol)
*Images are public domain or Creative Commons licensed & sourced via Wikimedia Commons, Vimeo, or Flickr, unless otherwise noted*