January 2nd Birthdays
If you were born on this day January 2nd you share a celebrity birthday with these famous people: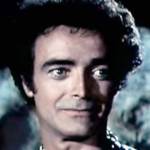 John Considine (brother of Tim Considine)

American screenwriter (A Wedding), actor of TV (Bright Promise; The Young and the Restless; Santa Barbara; Reginald Love on Another World; The F.B.I.; Combat!) and movies (The Late Show; Welcome to L.A.; Circle of Power; Opposing Force) born January 2, 1935. (John Considine 1974 The Thirsty Dead)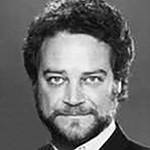 Ron Hale
American actor of television (Mike Corbin on General Hospital & Port Charles; Roger Coleridge on Ryan's Hope; Search for Tomorrow; Love is a Many Splendored Thing) and movies (The Dark Mist; All the President's Men; Sunstorm), born January 2, 1946. (Ron Hale 1986 Ryan's Hope Photo: ABC)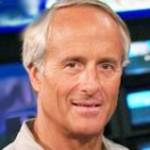 Jack Hanna (nee John Bushnell Hanna)
American zookeeper at Columbus Zoo and Aquarium, television producer & host (Animal Adventures; Jack Hanna's Wild Countdown; Jack Hanna's Into the Wild), and TV talk show guest (Late Show With David Letterman), born January 2, 1947. (Jack Hanna 2006 Photo: Phil Konstantin)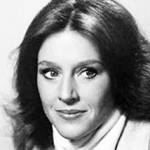 Wendy Phillips
American actress of TV (Promised Land; Homefront; A Year in the Life; Executive Suite; Falcon Crest; Studio 60 on the Sunset Strip; Touched by an Angel; The Eddie Capra Mysteries; Big Love) and films (Bugsy; Midnight Run), born January 2, 1952. (Wendy Phillips 1978 The Eddie Capra Mysteries Photo: NBC)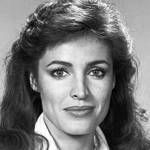 Cynthia Sikes (aka Cynthia Sikes Yorkin; married Bud Yorkin)
American actress of TV (Dr. Annie Cavanero on St. Elsewhere; Flamingo Road; JAG; The Young and the Restless; Falcon Crest; L.A. Law; Aquarius) and movies (The Man Who Loved Women; That's Life!; Arthur 2: On the Rocks; Love Hurts), born January 2, 1954. (Cynthia Sikes 1982 St. Elsewhere Photo: NBC-TV)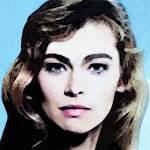 Joanna Pacula
Polish actress of TV & movies (Gorky Park; Sweet Lies; The Kiss; Not Quite Paradise; Virus; A Passion for Murder; Private Lessons II; Tombstone; My Giant; In Praise of Older Women; Death Before Dishonor; Under Investigation; Moscow Heat), born January 2, 1957. (Joanna Pacula c. 1990s Painting: A. Hamilton)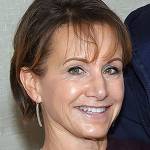 Gabrielle Carteris
American SAG-AFTRA union president, actress of TV (Andrea Zuckerman on Beverly Hills, 90210 & BH90210; My Alibi; Code Black; Another World; Send Me: An Original Web Series) & movies (Raising Cain; Malpractice; Plot 7), born January 2, 1961. (Gabrielle Carteris 2017 Photo: Rob DiCaterino)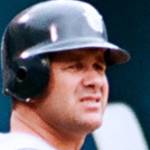 Edgar Martinez ("Gar"; "Papi")
National Baseball Hall of Fame American Seattle Mariners 7X MLB All-Star third baseman & designated hitter, 5X Silver Slugger, 2X American League batting champion, 2004 Roberto Clemente Award-winner, & hitting coach (2015-2018), born January 2, 1963. (Edgar Martinez 1997: Clare and Ben)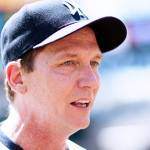 David Cone
American pro baseball player, 5X MLB All-Star pitcher (Kansas City Royals – 1994 AL Cy Young Award; New York Mets; Toronto Blue Jays – 1X World Series Champs; New York Yankees – 4X World Series Champs, '99 perfect game; Boston Red Sox), born January 2, 1963. (David Cone 2009: Mark Rosal)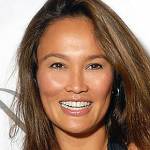 Tia Carrere (nee Althea Rae Janairo; ex of Elie Samaha, Simon Wakelin)
American singer, voice artist & actress of TV (Relic Hunter; General Hospital; In Plain Sight; Curb Your Enthusiasm) and movies (Aloha Summer; Wayne's World; True Lies; Rising Sun; Lilo and Stitch; Palm Swings), born January 2, 1967. (Tia Carrere 2009 Photo: © Glenn Francis, www.PacificProDigital.com)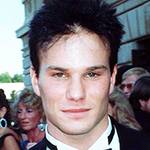 James Marshall (nee James David Greenblatt)
American actor of TV (James Hurley on Twin Peaks; Growing Pains) and movies (A Few Good Men; Cadence; Gladiator; Luck of the Draw; Twin Peaks: Fire Walk with Me; In the Eyes of a Killer; Criminal Affairs; The Shaft; The Cursed), born January 2, 1967. (James Marshall 1990 Photo: Alan Light)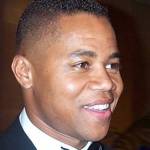 Cuba Gooding Jr. (son of Cuba Gooding Sr.)
Academy Award-winning American actor of TV (American Crime Story: The People v. O. J. Simpson) and movies (Jerry Maguire; Outbreak; A Few Good Men; Selma; A Murder of Crows; Rat Race; Snow Dogs; Radio; As Good As It Gets), born January 2, 1968. (Cuba Gooding Jr. 2000 Photo: Linda D. Kozaryn)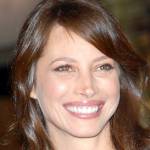 Christy Turlington (married Edward Burns)
American fashion & beauty supermodel (Yves Saint Laurent; Valentino; Versace), magazine covergirl (Vogue; Elle; Cosmopolitan; Glamour; Harper's Bazaar), maternal health advocate & filmmaker (No Woman, No Cry), born January 2, 1969. (Christy Turlington 2008 Photo: Lukeford.net)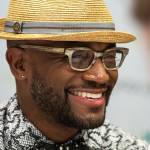 Taye Diggs (nee Scott Leo Berry; ex of Idina Menzel)
American actor of TV (Dr. Sam Bennett on Private Practice; Billy Baker on All American; Terry English on Murder in the First; Empire; Kevin Hill; Ally McBeal) and films (How Stella Got Her Groove Back; The Best Man; Rent; The Way of the Gun), born January 2, 1971. (Taye Diggs 2018 Photo: Rhododendrites)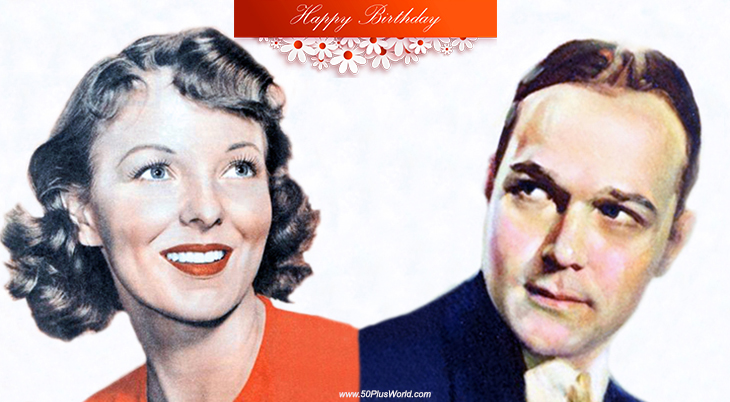 (Anna Lee 1943 |  William Haines 1927)
Happy Birthday to everyone celebrating their birthday on January 2nd!
Remembering These January 2nd Famous Birthdays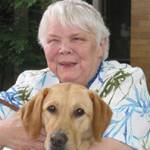 Jean Little
Legally blind Canadian children's author,  who wrote about adoption and children with disabilities (Orphan at My Door; Mine for Keeps; From Anna; If I Die Before I Wake; One to Grow On; The Belonging Place) (born Jan. 2, 1932 – died Apr. 6, 2020; age 88). Cause of death for Jean Little is unknown. (Jean Little Photo: D. Johnston / Used by permission of Scholastic Canada Ltd.)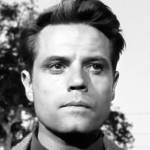 Jack Lord (nee John Joseph Patrick Ryan)
American TV producer, director and actor (Hawaii Five-O; Stoney Burke) and movie actor (Walk Like a Dragon; Dr. No; The Hangman; Ride to Hangman's Tree; The Counterfeit Killer; Tip on a Dead Jockey; Man of the West; Project X; Cry Murder) (born Jan. 2, 1921 – died Jan. 21, 1998; age 77). Jack Lord died of congestive heart failure. (Jack Lord 1958 God's Little Acre)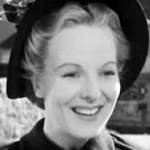 Anna Lee (nee Joan Boniface Winnifrith; aka Joanna Boniface Stafford)
Daytime Emmy-winning British-American actress of TV (Lila Quartermaine on General Hospital & Port Charles; A Date With Judy) &  films (Flying Tigers; The Sound of Music; What Ever Happened to Baby Jane?; The Ghost and Mrs. Muir) (born Jan. 2, 1913 – died May 14, 2004; age 91). Mother of Venetia Stevenson, Jeffrey Byron. (Anna Lee 1941 How Green Was My Valley)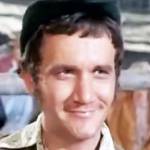 Roger Miller (aka Roger Dean Miller Sr.)
American Country Music Hall of Fame singer-songwriter (King of the Road; Little Green Apples; Home; Old Friends; Tall, Tall Trees; Invitation to the Blues; Billy Bayou; Engine Engine No. 9; Old Toy Trains), actor & host of TV (The Roger Miller Show) (born Jan. 2, 1936 – died Oct. 25, 1992; age 56). Roger Miller died of lung cancer. (Roger Miller 1969 Daniel Boone)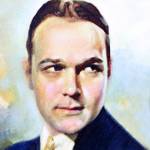 William Haines (nee Charles William Haines)
American interior designer, actor of silent films (Show People; Excess Baggage; Tell It To the Marines; Alias Jimmy Valentine; Speedway; West Point; Spring Fever; The Smart Set;  A Man's Man; Brown of Harvard) & early sound movies (Just a Gigolo; A Tailor Made Man; Way Out West; Navy Blues; The Marines Are Coming) (born Jan. 2, 1900 – died Dec. 26, 1973; age 73). (William Haines 1927)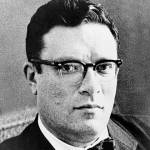 Isaac Asimov (nee Isaak Ozimov)

Russian-born American fantasy and Hugo Award-winning science fiction writer (The Gods Themselves; The Bicentennial Man; Foundation series; I, Robot; The Caves of Steel & Robot series; Pebble in the Sky & Galactic Empire series) (born Jan. 2, 1920 – died Apr. 6, 1992; age 72). Isaac Asimov died of kidney and heart failure. (Isaac Asimov 1950s Photo: Phillip Leonian)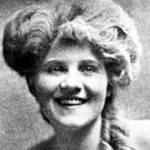 Florence Lawrence (nee Florence Annie Bridgwood; "The Biograph Girl")
Canadian-American child actress of stage, silent film star (Resurrection; The Ingrate; His Wife's Child; The Girl and the Outlaw) , Victor Film Company producer (Pawns in Destiny) & drama critic (Los Angeles Examiner) (born Jan. 2, 1886 – died Dec. 28, 1938; age 52). Married Harry Solter, Frederick W. Eldridge. Florence Lawrence died by suicide. (Florence Lawrence 1912)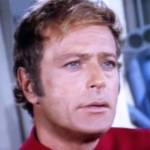 Jason Evers (nee Herbert Evers)
American actor of movies & TV (Channing; Gunsmoke; The Guns of Will Sonnett; Bonanza; Mission: Impossible; The Phil Silvers Show; Cannon; Hawaii Five-O; Happy Days; Barnaby Jones; The F.B.I.; The Big Valley; The Streets of San Francisco; Marcus Welby, M.D.; Perry Mason) (born Jan. 2, 1922 – died Mar. 13, 2005; age 83). Jason Evers died of heart failure. (Jason Evers 1971 Dan August)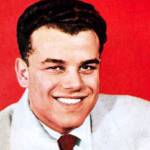 Julius La Rosa
American actor, singer (Eh Cumpari; Domani), host & performer of stage, radio, television (The Julius La Rosa Show; Arthur Godfrey Time; Arthur Godrey and His Friends; The Ed Sullivan Show; Perry Como's Kraft Music Hall; The Mike Douglas Show; Another World) and feature films (Let's Rock) (born Jan. 2, 1930 – died May 12, 2016; age 85). (Julius La Rosa 1953: Radio-TV Mirror)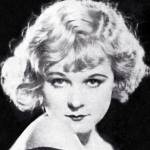 Allene Ray
American SHADOWLAND Fame and Fortune contest winner, actress of silent films (The Phantom; The Way of a Man; Snowed In; The House Without a Key; The Fortieth Door; The Indians Are Coming; Hawk of the Hills; Gun Cargo; Westward Bound; Times Have Changed) (born Jan. 2, 1901 – died May 5, 1979; age 78). (Allene Ray 1929 Photo: Motion Picture News Booking Guide)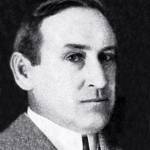 William Humphrey
American director & actor of silent & 1930s films (Life's Crossroads; The Unholy Three; The Way of a Woman; Jean and the Waif; Twelfth Night; Captain Mary Brown; A Tale of Two Cities; Napoleon, the Man of Destiny; Beau Brummell; Murder at Midnight; Devil-May-Care; The Fighting Pilot) (born Jan. 2, 1875 – died Oct. 4, 1942; age 67). (William Humphrey 1915: Motion Picture Magazine)
*Images are public domain or Creative Commons licensed & sourced via Wikimedia Commons or Flickr, unless otherwise noted*