July 7th Birthdays
If you were born on July 7th you share a celebrity birthday with these famous people: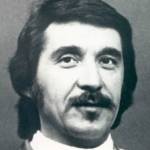 Doc Severinson is 96 (nee Carl Hilding Severinsen)
American songwriter (Stop and Smell the Roses), performing jazz trumpeter, orchestra leader, musical director & TV talk show bandleader (The Tonight Show Starring Johnny Carson; Designing Women theme song; Tonight!), born July 7, 1927. (Doc Severinson 1974 Photo: The American Invitational)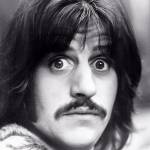 Ringo Starr is 83 (nee Richard Starkey; married Barbara Bach)

Rock & Roll Hall of Fame English Beatles drummer, singer, songwriter (You're Sixteen; It Don't Come Easy; With a Little Help from My Friends; Octopus's Garden; Yellow Submarine), & actor (Caveman; Thomas the Tank Engine & Friends), born July 7, 1940. (Ringo Starr 1969 The Magic Christian Photo)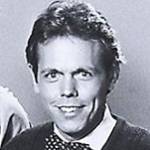 Joe Spano is 77 (nee Joseph Peter Spano)
American actor of stage, TV (Lt. Henry Goldblume on Hill Street Blues; T. C. Fornell on NCIS; Murder One; NYPD Blue; Amazing Grace; Mercy Point; Lou Grant), and movies (Fracture; Terminal Choice; Apollo 13; Primal Fear; Hart's War), born July 7, 1946. (Joe Spano 1981 Hill Street Blues Photo: NBC)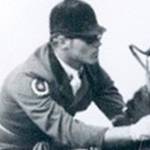 Jim Day is 77 (nee James E. Day)
Canadian Olympic equestrian team gold medalist (1968 Mexico Olympics), Canada's Horseman of the Year 1966-1968, Canadian Horse Racing Hall of Fame thoroughbred trainer, and 1991 Canadian Triple Crown winning owner, born July 7, 1946. (Jim Day 1970 Photo: Marshall P. Hawkins)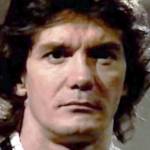 Jean LeClerc is 75
French Canadian actor of movies & TV (Jeremy Hunter on All My Children & Loving; Dr. Jean-Marc Gautier on The Doctors; Gui Tavenier on The Edge of Night; Antoine Bisset on As the World Turns; Peter Russo on One Life to Live; All Souls), born July 7, 1948. (Jean LeClerc 1987 All My Children Promo: ABC)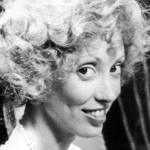 Shelley Duvall is 74 (ex-partner of Paul Simon)
Retired American actress of movies (The Shining; Popeye; Brewster McCloud; McCabe & Mrs. Miller; Nashville; Annie Hall; Roxanne; Thieves Like Us; 3 Women), children's television series producer (Tall Tales & Legends; Faerie Tale Theatre), born July 7, 1949. (Shelley Duvall 1977 Photo: PBS Television)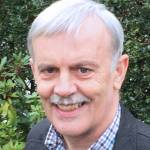 Martin Edwards is 68 (nee Kenneth Martin Edwards)
Edgar Award-winning English non-fiction author (The Golden Age of Murder) & crime fiction novelist (Harry Devlin series – All the Lonely People; Waterloo Sunset; Lake District Novels – The Coffin Trail; The Dungeon House), born July 7, 1955. (Martin Edwards 2017 Photo: © Martin Edwards, used by permission)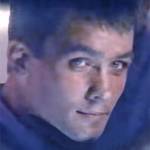 Billy Campbell is 64 (nee William Oliver Campbell)

American actor of TV (Darren Richmond on The Killing; Rick Sammler on Once and Again; Jordan Collier on The 4400; Crime Story; Dynasty; The O.C.) & films (The Rocketeer; Enough; Bram Stoker's Dracula; The Night We Never Met), born July 7, 1959. Ex-fiancee of Jennifer Connelly.  (Billy Campbell 1987: NBC)
Vonda Shepard is 60
American musician, composer, songwriter, singer (Don't Cry Ilene; Can't We Try [Dan Hill duet]; Searchin' My Soul; Baby, Don't You Break My Heart Slow [Emily Saliers duet]), and television performer (Ally McBeal), born July 7, 1963. (Vonda Shepard 2007 Photo: Makroconcert Media SP. z.o.o)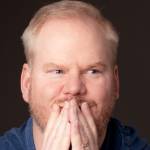 Jim Gaffigan is 57 (nee James Christopher Gaffigan)
American stand up comedian, screenwriter, producer, actor of stage, TV (Andy Franklin on My Boys; The Jim Gaffigan Show; The Ellen Show; That '70s Show), movies (Igby Goes Down; 13 Going on 30), and author (Dad is Fat; Food: A Love Story), born July 7, 1966. (Jim Gaffigan 2014 Photo: Alan Gastelum)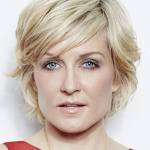 Amy Carlson is 55
American actress of TV (Linda Reagan on Blue Bloods; Josie Watts Sinclair on Another World; Alex Taylor on Third Watch; Law & Order: Trial by Jury; Falcone; Peacemakers; Get Real; Missing Persons) and films (Green Lantern; Everything Put Together), born July 7, 1968. (Amy Carlson 2015 Photo: ThistleFilms)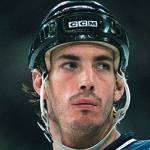 Joe Sakic is 54 (nee Joseph Steven Sakic)
Hockey Hall of Fame Canadian hockey player, Quebec Nordiques / Colorado Avalanche center & captain (1996 & 2001 Stanley Cups), 2001 NHL MVP, Canadian Olympic Team (1998, 2006 & 2002 – 2002 gold & MVP), born July 7, 1969. (Joe Sakic 1997 Photo: Hakan Dahlstrom at English Wikipedia)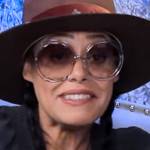 Cree Summer is 54 (nee Cree Summer Francks; daughter of Don Francks)
Canadian-American singer, voice artist & and actress of TV (Freddie Brooks on A Different World; Inspector Gadget; Dawn of the Croods; Clifford the Big Red Dog; Tiny Toon Adventures; Rugrats) & movies (The Rugrats Movie; Wild Thing), born July 7, 1969. (Cree Summer 2018: VO Buzz Weekly)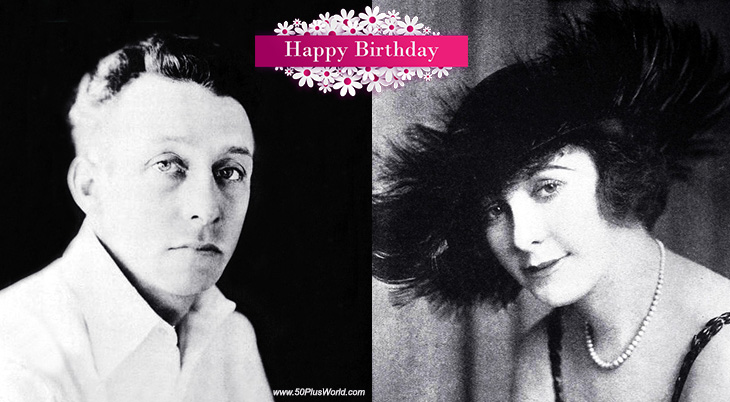 (Raymond Hatton 1924: C. Keighton Monroe | Anna Luther 1918)
Happy Birthday to everyone celebrating their birthday on July 7th!
Remember These July 7th Famous Birthdays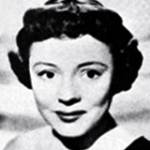 Pat Hitchcock (nee Patricia Alma Hitchcock)
American actress of stage, television (Alfred Hitchcock Presents), and films (Stage Fright; Strangers on a Train; Psycho; Skateboard; The Mudlark), daughter of Alfred Hitchcock and Alma Reville, co-author of Alma Hitchcock: The Woman Behind the Man (born July 7, 1928 – died Aug. 9, 2021; age 93). Daughter of Alma Reville & Alfred Hitchcock. (Pat Hitchcock 1951: Photoplay)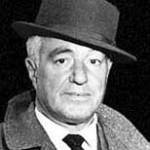 Vittorio De Sica (married Maria Mercader; ex of Giuditta Rissone)
Italian screenwriter, director, and actor (Bread, Love and Dreams; A Farewell to Arms; It Started in Naples; The Amorous Adventures of Moll Flanders; The Biggest Bundle of Them All; If It's Tuesday, This Must Be Belgium; Love in Rome; The Thirteen Chairs; The Shoes of the Fisherman; The Millionairess) (born July 7, 1901 – died Nov. 13, 1974; age 73). Vittoria De Sica died after an operation.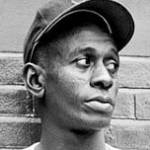 Satchel Paige (nee Leroy Robert Paige)

National Baseball Hall of Fame American Negro League pitcher (Kansas City Monarchs; Birmingham Black Barons; Pittsburgh Crawfords) and 2x MLB All-Star (Cleveland Indians – 1948 World Series champs; St. Louis Browns; Kansas City Athletics) (born July 7, 1906 – died June 8, 1982; age 75). Satchell Paige died of a heart attack. (Satchel Paige 1948 Photo: George Silk)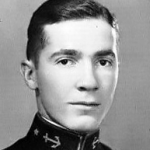 Robert Heinlein
Hugo Award-winning American science fiction short story writer and novelist (Space Cadet; Red Planet; Starship Troopers; The Moon is a Harsh Mistress; Stranger in a Strange Land; Time Enough For Love) (born July 7, 1907 – died May 8 1988; age 80). Cause of death for Robert Heinlein was emphysema and heart failure. (Robert Heinlein 1929 Photo: U. S. Navy)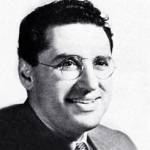 George Cukor
Academy Award-winning American film director (My Fair Lady; The Philadelphia Story; A Bill of Divorcement; Little Women; Dinner at Eight; Gaslight; Adam's Rib; A Star is Born; Romeo and Juliet; David Copperfield; Bhowani Junction; Camille; Travels With My Aunt) (born July 7, 1899 – died Jan. 24, 1983; age 83). George Cukor died of a heart attack. (George Cukor 1941 Photo)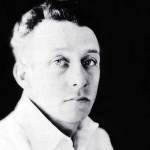 Raymond Hatton
American actor of TV, classic & silent films (The Three Musketeers; Under the Tonto Rim; Hidden Gold; Gunning for Justice; Wyoming Outlaw; White Eagle; The Ghost Rider; Jungle Jim; The Arizona Raiders; Riders of the West; Polly of the Circus; Forlorn River; The Thundering Herd; Oliver Twist) (born July 7, 1887 – died Oct. 21, 1971; age 84). (Raymond Hatton 1924: C. Keighton Monroe)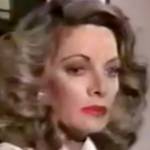 Carmen Duncan
Australian actress of stage, movies, and television (Iris Carrington Wheeler on Another World; Skyways; A Country Practice; CrashBurn; As the World Turns; Winners & Losers; The Spoiler; Catch Kandy; The Young Doctors) (born July 7, 1942 – died Feb. 3, 2019; age 76). Iris Duncan died of breast cancer. (Carmen Duncan 1989 Another World Promo: NBC)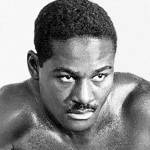 Ezzard Charles ("Cincinnati Cobra")
International Boxing Hall of Fame American boxer who competed as a an amateur featherweight (1939 Chicago Golden Gloves winner), professional light heavyweight, 1949-1950 NBA Heavyweight champion (defeated Jersey Joe Walcott & Joe Louis) (born July 7, 1921 – died May 28, 1975; age 53). Ezzard Charles died of ALS. (Ezzard Charles 1951 Photo)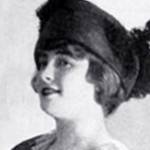 Anna Luther (aka Ann or Anne; "The Poster Girl")
American silent film actress (The Fatal Plunge; The Jungle Trail; Her Moment; The Truth About Wives; Woman, Woman!; The Island of Desire; The Beast; Melting Millions; The Woman Who Believed; The Governor's Lady; Ten After Ten; Moral Suicide) in the news for divorce suits & other litigation (born July 7, 1897 – died Dec. 16, 1960; age 63). (Anna Luther 1914 Photo: Motography)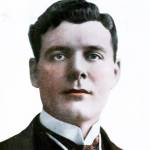 Ben F. Wilson (aka Benjamin Wilson)
American silent movie actor, producer, director, and scenarist (The Voice on the Wire; The Voice from the Sky; The Trail of the Octopus; The Blue Bonnet; Castles in the Air; The Brass Bullet; The Star Spangled Banner; The Charge of the Light Brigade; The Twelfth Juror; Who Will Marry Mary?; The Fighting Stallion) (born July 7, 1876 – died Aug. 25, 1930; age 54). (Ben Wilson 1914)
*Images are public domain or Creative Commons licensed & sourced via Wikimedia Commons, Vimeo, or Flickr, unless otherwise noted*