July 13th Birthdays
If you were born on July 13th you share a celebrity birthday with these famous people: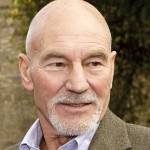 Patrick Stewart is 83
Emmy Award-winning English actor of stage, TV (Capt. Jean-Luc Picard on Star Trek: The Next Generation; American Dad!; Blunt Talk), and movies (Dune; Robin Hood: Men in Tights; Star Trek films; Conspiracy Theory; X-Men movies; Excalibur), born July 13, 1940. (Patrick Stewart 2009 Photo: Urbantog)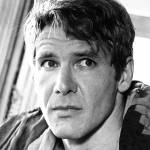 Harrison Ford is 81 (married Calista Flockhart; ex of Melissa Mathison)
American movie actor (American Graffiti; Star Wars; Raiders of the Lost Ark; Blade Runner; Witness; Frantic; Working Girl; Patriot Games; The Fugitive; Air Force One; Regarding Henry; Six Days Seven Nights; Working Girl; The Age of Adaline), born July 13, 1942. (Harrison Ford 1985: 58th Academy Awards)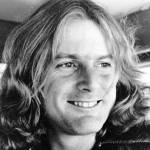 Roger McGuinn is 81 (nee James Joseph McGuinn III)
American Rock & Roll Hall of Fame singer-songwriter & guitarist of The Byrds (Mr.Tambourine Man; Turn! Turn! Turn!; Eight Miles High; Ballad of Easy Rider; I Knew I'd Want You; My Back Pages; Mr. Spaceman; So You Want to Be a Rock 'n' Roll Star), born July 13, 1942. (Roger McGuinn 1976: Columbia Records)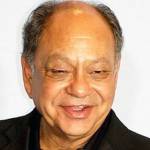 Cheech Marin is 77 (nee Richard Anthony Marin)
American comedian, writer, and actor of stage, television (Inspector Joe Dominguez on Nash Bridges; Judging Amy; The Golden Palace) and films (Up in Smoke; From Dusk Till Dawn; Tin Cup; Paulie; Spy Kids), born July 13, 1946. (Cheech Marin 2012 Photo: Richard Sandoval / Hispanic Lifestyle)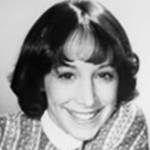 Didi Conn is 72 (nee Edith Bernstein; married David Shire)
American actress-singer of movies (You Light Up My Life; Grease; Almost Summer), TV (Denise Stevens Downey on Benson; Stacy Jones on Shining Time Station; The Fonz and the Happy Days Gang; The Practice; The $10,0000 Pyramid), born July 13, 1951. (Didi Conn 1976 The Practice Photo: NBC)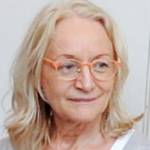 Rosemary Dunsmore is 70

Canadian actress of stage, TV (Anne of Avonlea; Orphan Black; The Campbells; Avonlea; Mom P.I.; The Grid; ReGenesis; Soul Food), and movies (Total Recall; Cliffhanger; Dreamcatcher; Citizen Duane), born July 13, 1953. (Rosemary Dunsmore 2014 Photo: Ernesto Di Stefano / Canadian Film Centre)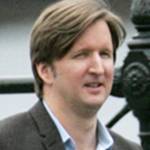 Cameron Crowe is 66 (ex of Nancy Wilson; ex-brother-in-law of Ann Wilson)

Academy Award-winning American movie producer, director, & screenwriter (Say Anything; Singles; Jerry Maguire; Almost Famous; Vanilla Sky; Elizabethtown; We Bought a Zoo), author (Fast Times at Ridgemont High), journalist & editor (Rolling Stone), born July 13, 1957. (Cameron Crowe 2012 Photo: Eva Rinaldi)
Joseph Gian is 62 (aka Joey Gian)
American singer-actor of TV (Tom Ryan on Knot's Landing; Rick on Hooperman; Beverly Hills, 90210; DEA) and movies (Return to Me; Mad About You; Blue Skies Again; Blackout; The Night Stalker; But Deliver Us From Evil; Death Before Dishonor), born July 13, 1961. (Joseph Gian Photo: Courtesy Joseph Gian)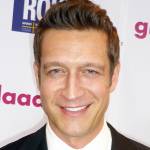 Robert Gant is 55 (nee Robert John Gonzalez; aka Robert J. Gant)
American actor of TV (Professor Ben Bruckner on Queer as Folk; Caroline in the City; Popular; The Young and the Restless; 13 Reasons Why; Personal Affairs; The Fosters; Melrose Place) and movies (Save Me; Teaching Mrs. Tingle; Jane Street), born July 13, 1968. (Robert Gant 2008 Photo: Greg Hernandez)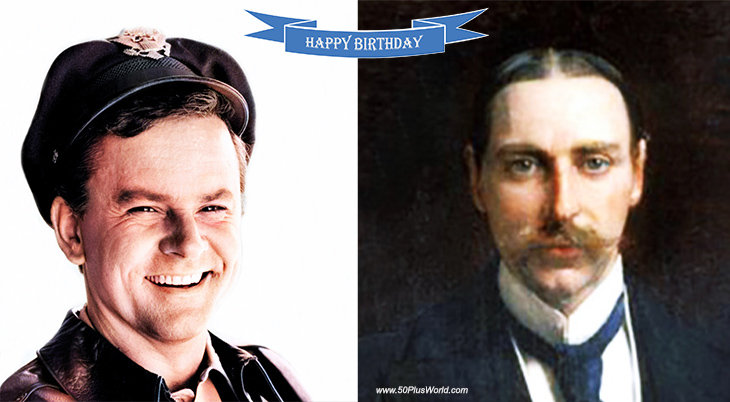 (Bob Crane c. 1969: Maury Foldare and Associates | John Jacob Astor IV c. 1895)
Happy Birthday to everyone celebrating their birthday on July 13th!
Remember These July 13th Famous Birthdays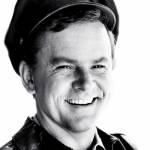 Bob Crane (nee Robert Edward Crane; married Sigrid Valdis)
American radio host & DJ (New York; Connecticut; California), drummer, and actor of TV (Col. Hogan on Hogan's Heroes; Dr. Dave Kelsey on The Donna Reed Show) and films (Superdad; The Wicked Dreams of Paula Schultz) (born July 13, 1928 – died June 29, 1978; age 49). Bob Crane was bludgeoned to death & his murder unsolved. (Bob Crane c 1969: Maury Foldare and Associates)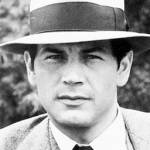 Robert Forster (nee Robert Wallace Forster Jr.)

American actor of movies (Avalanche; The Black Hole; Jackie Brown; Mulholland Dr.; Me, Myself & Irene; Lucky Number Slevin; Reflections in a Golden Eye; The Stalking Moon; El Camino) and TV (Banyon; Nakia; Karen Sisco; Heroes; Twin Peaks; Last Man Standing) (born July 13, 1941 – died Oct. 11, 2019; age 78). Robert Forster died of brain cancer. (Robert Forster 1972 Banyon Photo: NBC) 
Sidney Blackmer (married Suzanne Kaaren; ex of Lenore Ulric)
Tony Award-winning American actor of stage (Come Back, Little Sheba), TV (The Rifleman; Ben Casey; Bonanza) and movies (Kismet; The Count of Monte Cristo; The Panther's Claw; Rosemary's Baby; The President's Mystery; Tammy and the Bachelor) (born July 13, 1895 – died Oct. 6, 1973; age 78). Cause of death for Sidney Blackmer is unknown. (Sidney Blackmer 1940s Photo)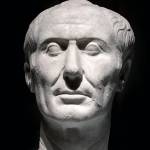 Julius Caesar (nee Gaius Julius Caesar; adoptive father of Caesar Augustus)
Roman general & politician (tribune; aedile; praetor; consul), he invaded Britain, built a Rhine river bridge, created the Julian calendar, crossed the Rubicon & became dictator of Rome (born July 12, 100 BC – died Mar. 15, 44 BC; age 55). Lover of Cleopatra. Julius Caesar was assassinated by Brutus and Cassius during the Ides of March. (Julius Caesar Bust 40-50 BC)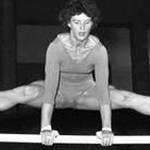 Sofia Muratova (married Valentin Muratov)
Russian gymnast with 9 Olympic medals (1956 Melbourne & 1960 Rome gold – Team; 1956 bronze – Team PA, All-Around, Uneven Bars; 1960 silver – All-Around, Vault & Balance Beam; bronze – Balance Beam), women's gymnastic coach (born July 13, 1929 – died Sept. 25, 2006; age 77). Sofia Muratova's cause of death is unknown. (Sofia Muratova 1960 Photo)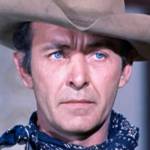 James Anderson (aka Kyle James; brother of Mary Anderson)
American actor of TV (Laramie; Gunsmoke; The Cisco Kid; Perry Mason) & films (To Kill a Mockingbird; Five; The Last Musketeer; Ruby Gentry; Along the Great Divide; The Duel at Silver Creek; Hunt the Man Down; Riot in Cell Block 11; Drums Across the River) (born July 13, 1921 – died Sept. 14, 1969; age 48). James Anderson died of a heart attack. (James Anderson 1960 Bonanza)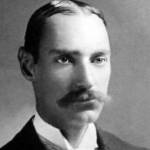 John Jacob Astor IV (son of William Backhouse Astor Jr.)
American inventor, author (A Journey in Other Worlds), real estate developer (Astoria Hotel), & Spanish-American War veteran (born July 13, 1864 – died Apr. 15, 1912; age 47). John Jacob Astor IV was the wealthiest passenger on the Titanic when it sank with him aboard; his pregnant wife Madeleine was rescued in a lifeboat. (John Jacob Astor IV c. 1895)
*Images are public domain or Creative Commons licensed & sourced via Wikimedia Commons, Vimeo, or Flickr, unless otherwise noted*