August 3rd Birthdays
If you were born on August 3rd you share a celebrity birthday with these famous people: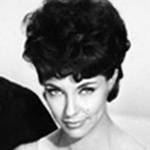 Elsa Cárdenas is 88 (nee Elsa Cárdenas Renteria)
Mexican actress of TV & movies (Fun in Acapulco; Giant; The Brave One; House of Women; The Wild Bunch; Of Love and Desire; Madame Death; Taggart; The Dalton That Got Away; The Champions of Justice; Rio Hondo), born August 3, 1935. Ex-partner of Budd Boetticher. (Elsa Cárdenas 1963: Paramount)
Martin Sheen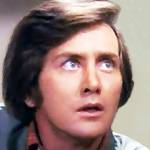 is 83 (nee Ramón Gerard Antonio Estévez)

Emmy-winning American actor of TV (President Bartlet on The West Wing; Grace and Frankie; The Edge of Night), & films (Apocalypse Now; The Subject Was Roses; The Dead Zone; The Departed; Gettysburg), born August 3, 1940. Father of Charline Sheen, Emilio Estevez. (Martin Sheen 1971 Dan August)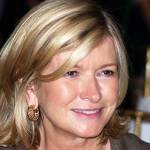 Martha Stewart is 82 (nee Martha Helen Kostyra)
American founder of Martha Stewart Living Omnimedia, publisher of Martha Stewart Living magazine, TV personality & host (Martha Stewart Living; Martha; Today; Martha Bakes; Martha Knows Best), born August 3, 1941. (Martha Stewart 2006 Photo: ArtComments.blogspot.com)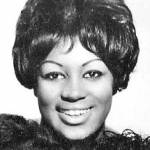 Beverly Lee is 82
American soul singer with Rock & Roll Hall of Fame girl group The Shirelles (I Met Him on a Sunday; Soldier Boy; Tonight's The Night; Will You Love Me Tomorrow; Mama Said; Dedicated to the One I Love; Baby It's You), born August 3, 1941. (Beverly Lee 1962 The Shirelles Photo: Scepter Records)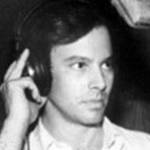 Philip Casnoff is 74 (married Roxanne Hart)
American actor of stage, TV (Dr. Robert Jackson on Strong Medicine; Brian Murdock on The Edge of Night; Rob Rivera on One Life to Live; Under Suspicion; Oz; Elkanah Bent on North and South; Sinatra), and movies (Gorp), born August 3, 1949. (Philip Casnoff 1988 Chess Photo: RCA Victor)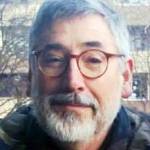 John Landis is 73 (married Deborah Nadoolman)
Emmy Award-winning American actor, screenwriter, director, & producer of TV (Dream On; Weird Science; The Lost World) and movies (Trading Places; Animal House; The Blues Brothers; Twilight Zone: The Movie; An American Werewolf in London), born August 3, 1950. (John Landis 2012: James Whatley)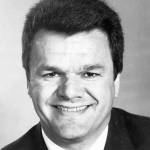 Marcel Dionne is 72 ("Little Beaver"; brother of Gilbert Dionne)
Hockey Hall of Fame retired Canadian professional hockey player, Team Canada & NHL centre (Detroit Red Wings; Los Angeles Kings – 1980 Art Ross Trophy, 1979 & 1980 Ted Lindsay Award, New York Rangers), born August 3, 1951. (Marcel Dionne 1987 Photo: New York Rangers / NHL)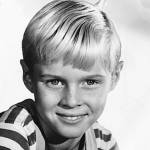 Jay North is 72
American retired child actor of teleivison (Dennis Mitchell on Dennis the Menace; Al Barker on General Hospital; Maya) and films (The Teacher; Maya; Pepe), voice artist (Bamm-Bamm Rubble voice), born August 3, 1951. (Jay North 1960 Dennis the Menace Photo: Screen Gems TV / CBS TV)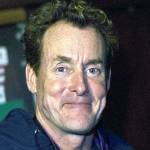 John C. McGinley is 64 (nee John Christopher McGinley)

American screenwriter, character & voice over actor of stage, TV (Dr. Perry Cox on Scrubs; Ned on Another World; Stan Against Evil; Burn Notice) and movies (Office Space; Suffering Bastards; Wall Street; Talk Radio; Platoon; Point Break), born August 3, 1959. (John C. McGinley 2008 Photo: Tom Morgan)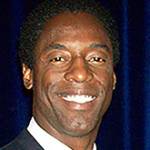 Isaiah Washington is 60 (nee Isaiah Washington IV)
American actor of TV (Dr. Preston Burke on Grey's Anatomy; Thelonious Jaha on The 100) and movies (True Crime; Love Jones; Romeo Must Die; Clockers; Exit Wounds; Hollywood Homicide; Crooklyn; Mixing Nia; Ghost Ship; Blue Caprice), born August 3, 1963. (Isaiah Washington 2008 Photo: Biznus1 at en.Wikipedia)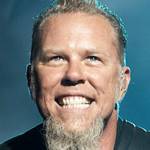 James Hetfield is 60
Grammy Award-winning American heavy metal guitarist, songwriter & lead singer of Metallica (Until It Sleeps; Enter Sandman; The Day That Never Comes; Cyanide; The Memory Remains; The Unforgiven; One; Master of Puppets), born August 3, 1963. (James Hetfield 2007: Florian Reischauer / Flowkey.net)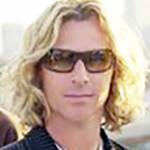 Ed Roland is 60 (nee Edgar Eugene Roland Jr.; brother of Dean Roland)

American singer-songwriter of Collective Soul (Shine; Breathe; December; The World I Know; Where the River Flows; Precious Declaration; Listen; Smashing Young Man; Blame; Heavy; No More, No Less; Counting the Days), born August 3, 1963. (Ed Roland 2007 Photo: English Wikipedia user Ankured182)
(Dolores Del Rio 1936: Earl Christy | Marilyn Maxwell 1944)
Happy Birthday to everyone celebrating their birthday on August 3rd!
Remembering These August 3rd Famous Birthdays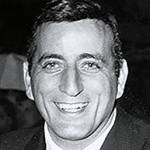 Tony Bennett (nee Anthony Dominick Benedetto)
Emmy and Grammy Award-winning American author, painter, big band & standards & singer (I Left My Heart in San Francisco; Because of You; Cold, Cold Heart; Rags to Riches; Smile; Stranger in Paradise; Body and Soul; New York State of Mind), and WWII Army Veteran (Bronze Star) (born Aug. 3, 1926 – died July 21, 2023; age 96). (Tony Bennett 1960s: City of Boston Archives)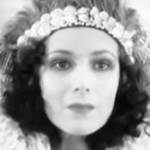 Dolores del Rio (nee María de los Dolores Asúnsolo López-Negrete)
Mexican-American movie actress (What Price Glory; Ramona; Evangeline; The Soldiers of Pancho Villa; Flying Down to Rio; Madame Du Barry; Resurrection; In Caliente; Journey Into Fear; Flaming Star; Wonder Bar; Lancer Spy) (born Aug. 3, 1904 – died Apr. 11, 1983; age 78). Cousin of Ramon Novarro; ex of Cedric Gibbons; ex-partner of Orson Welles. (Dolores del Rio 1932 Bird of Paradise)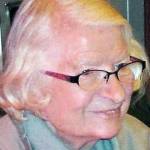 P. D. James (nee Phyllis Dorothy James; Baroness James of Holland Park)
English crime fiction writer, author of the Cordelia Gray, Adam Dalgliesh, & other mystery novels (Cover Her Face; Death Comes to Pemberley; Children of Men; A Certain Justice; The Private Patient; The Skull Beneath the Skin) (born August 3, 1920 – died Nov. 27, 2014; age 94). Cause of death for P.D. James is unknown. (P. D. James 2013 Photo: Benutzer / Smalltown Boy)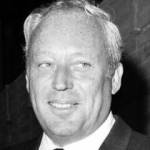 Leon Uris
American historical fiction novelist (Exodus; Trinity; Mila 18; Topaz; QB VII; The Haj; Mitla Pass; A God in Ruins; The Angry Hills; Battle Cry; O'Hara's Choice; Redemption; Armageddon: A Novel of Berlin; Ireland; Jerusalem: A Song of Songs; Ireland: A Terrible Beauty) (born August 3, 1924 – died June 21, 2003; age 78). Leon Uris died of renal failure. (Leon Uris 1968 Photo: APWirephoto)
Adrienne Ames (nee Ruth Adrienne McClure; ex of Bruce Cabot)
American actress of radio, TV, & films (George White's Scandals; Sinners in the Sun; The Avenger; The Death Kiss; From Hell to Heaven; 24 Hours; Disgraced; Guilty as Hell; You're Telling Me!; Broadway Bad; A Bedtime Story; Gigolette; Harmony Lane; Abdul the Damned; Woman Wanted) (born Aug. 3, 1907 – died May 31, 1947; age 39). Adrienne Ames died of cancer. (Adrienne Ames 1933)
Marilyn Maxwell (nee Marvel Marilyn Maxwell; ex of John Conte)
American singer-actress of TV (The Red Skelton Hour; Bus Stop) and movies (Paris Model; Swing Fever; Champion; The Show-Off; 3 Men in White; Lost in a Harem; Race Street; The Lemon Drop Kid; Summer Holiday; Rock-a-Bye Baby; Key to the City) (born Aug. 3, 1921 – died Mar. 20, 1972; age 50). Lover of Frank Sinatra, Bob Hope. (Marilyn Maxwell 1955 New York Confidential Trailer)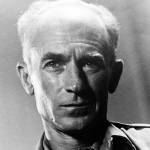 Ernie Pyle
Pulitzer Prize-winning American editor & aviation reporter (Washington Daily News), human interest / travel columnist (Hoosier Vagabond); WWII war correspondent (London, North Africa, Italy, Normandy, Pacific theater) (born Aug. 3, 1900 – died Apr. 18, 1945; age 44). Ernie Pyle was killed by enemy fire during the Battle of Okinawa. (Ernie Pyle 1945: Milton J. Pike)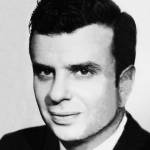 Richard Adler (ex of Sally Ann Howes)

American Tony Award-winning playwright, producer (The Pajama Game; Damn Yankees), Songwriter's Hall of Fame lyricist & composer solo, and with Jerry Ross (Rags to Riches; Steam Heat; Hey There; Whatever Lola Wants; Everybody Loves a Lover) (born August 3, 1921 – died June 21, 2012; age 90). Richard Adler's cause of death is unknown. (Richard Adler 1973 Photo)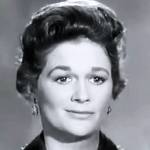 Jean Hagen (nee Jean Shirley Verhagen)]
American actress of TV (Margaret Williams on Make Room for Daddy / The Danny Thomas Show; Wagon Train) & movies (Singin' in the Rain; Adam's Rib; The Asphalt Jungle; The Shaggy Dog; Carbine Williams; Sunrise at Campobello; Adam's Rib) (born Aug. 3, 1923 – died Aug. 29, 1977; age 54). Jean Hagen died of esophageal cancer. (Jean Hagen 1961 Zane Grey Theater)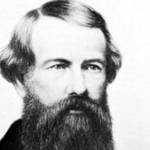 Elisha Otis (nee Elisa Graves Otis, aka E. Graves Otis)
American engineer & inventor (robot turner for bedsteads; automatic bread baking oven; safety brake for trains; steam plow; rotary oven; 3-way steam valve engine for elevators; safety locking mechanism for elevators; oscillating steam engine), industrial entrepreneur (Otis Elevator Company) (born Aug. 3, 1811 – died Apr. 6, 1861; age 49). (Elisha Otis c. 1850s-1861)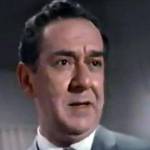 Larry Haines (nee Larry Hecht)

Daytime Emmy Award-winning American actor of radio (Gangbusters; That Hammer Guy), stage, TV (Stu Bergman on Search for Tomorrow; Neal Warren on Loving; Another World; Loving; The First Hundred Years) & movies (The Odd Couple; The Seven-Ups) (born August 3, 1918 – died July 17, 2008; age 89). Cause of death for Larry Haines is unknown. (Larry Haines 1966 Hawk)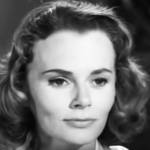 Bethel Leslie (nee Jane Bethel Leslie)
American TV screenwriter (The Secret Storm) & actress of TV (Maggie Powers on The Doctors; The Richard Boone Show; One Life to Live; Another World; All My Children; Ellie Crown on Love of Life; Joan on As the World Turns; Perry Mason), and movies (Captain Newman, M.D.) (born Aug. 3, 1929 – died Nov. 28, 1999; age 70). Bethel Leslie died of cancer. (Bethel Leslie 1960 Thriller)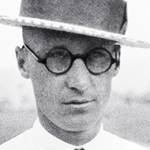 John T. Scopes (nee John Thomas Scopes)
American high school football coach & teacher found guilty of violating the Butler Act (prohibiting teachers from denying the Book of Genesis account of mankind's origin; remained law in Tennessee until 1967) by teaching evolution, a landmark case that called the Scopes Monkey Trial (born Aug. 3, 1900 – died Oct. 21, 1970; age 70). (John Scopes 1925: Watson Davis)
*Images are believed to be in the public domain or Creative Commons licensed & sourced via Wikimedia Commons, Vimeo, or Flickr, unless otherwise noted*