July 4th Birthdays
If you were born on July 4th you share a birthday with these famous people:
Eva Marie Saint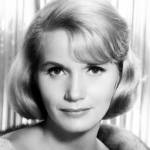 is 95
Emmy & Academy Award-winning American actress of movies (On the Waterfront; That Certain Feeling; A Hatful of Rain; Raintree County; North by Northwest; The Sandpiper; Grand Prix), TV (How the West Was Won), and nonagenarian born July 4, 1924. (Eva Marie Saint 1980 Photo: pixabay )
Gina Lollobrigida is 92 (nee Luigina Lollobrigida)

Italian actress of movies (Buona Sera, Mrs. Campbell; The Hunchback of Notre Dame; Solomon and Sheba; Come September) and TV (Falcon Crest), photojournalist (Paul Newman), & nonagenarian (born July 4, 1927). (Gina Lollobrigida 1965 Photo: Chiara Samugheo / Radiocorriere)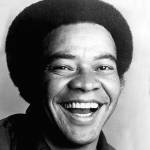 Bill Withers is 81 (nee William Harrison Withers Jr.)
Grammy Award-winning Rock and Roll Hall of Fame American octogenarian musician, songwriter & singer (Lean on Me; Ain't No Sunshine; Use Me; Just the Two of Us [Grover Washington Jr. duet]; In the Name of Love; Grandma's Hands), born July 4, 1938. (Bill Withers 1976 Photo: Columbia Records)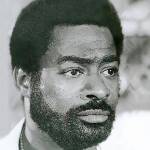 Ed Bernard is 80
American actor of TV (Det. Joe Styles on Police Woman & Police Story; The White Shadow; Principal Willis on The White Shadow; Hardcastle and McCormick), movies (Shaft; Under Cover; Trader Horn), and octogenarian born July 4, 1939. (Ed Bernard 1978 Police Woman Photo: Columbia Pictures Television)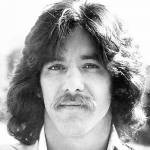 Geraldo Rivera is 76 (nee Gerald Michael Rivera)
American lawyer, author, Peabody Award-winning TV reporter and talk show host (Eyewitness News; Good Night America; The Five; Geraldo; Rivera Live; Geraldo at Large; Geraldo Rivera Reports; The Five), and septuagenarian born July 4, 1943. (Geraldo Rivera 1970s Photo: ABC Television)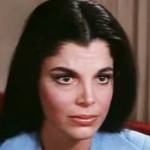 Carol Bagdasarian is 72
American actress of TV (Maureen Morrissey on General Hospital; Mannix; The Amazing Howard Hughes; Ironside; Harry O; Lou Grant; Dynasty; Seasons in the Sun) and movies (The Aurora Encounter; Charge of the Model T's; The Octagon), born July 4, 1947. (Carol Bagdasarian 1980 The Octagon)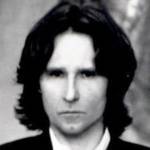 John Waite is 67
British senior, rock musician, songwriter, & singer solo (Missing You; Change; Tears), for The Babys (Isn't It Time; Every Time I think of You; Back on My Feet Again), and Bad English (When I See You Smile), born July 4, 1952. (John Waite 1970s The Babys Photo: Nicolas Zurcher / Gold Circle Records)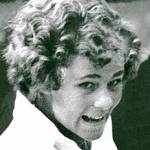 Pam Shriver is 57 (nee Pamela Howard Shriver)
International Tennis Hall of Fame 50+ American 1988 Seoul Womens Doubles tennis gold medalist, winner 21x Grand Slam Women's Doubles 1981-1991 (Australian, French & US Open, Wimbledon) and 1987 French Open Mixed Doubles, born July 4, 1962. (Pam Shriver 1978 Photo)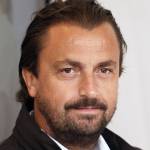 Henri Leconte is 56
Retired 55+ French tennis player, 1984 French Open Men's Doubles winner, 1986 World #5 Men's singles tennis player, member of the 1991 French Davis Cup winning team, & Australian Open TV  commentator, born July 4, 1963. (Henri Leconte 2011 Photo: Andrew Campbell)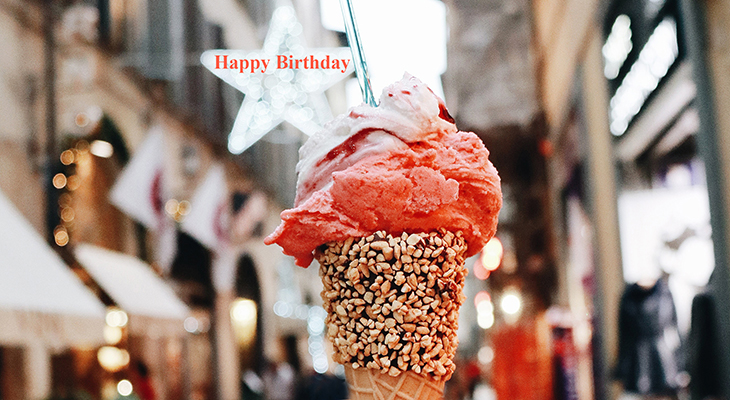 (Ice Cream Cone Photo: Juliana Malta via Unsplash)
Happy Birthday to everyone celebrating their birthday on July 4th!
And remembering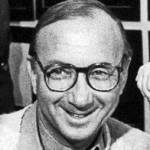 Neil Simon (nee Marvin Neil Simon)
Emmy, Tony, & 1991 Pulitzer Prize for Drama Award-winning American playwright (Come Blow Your Horn), screenwriter of TV (Your Show of Shows; The Phil Silvers Show) & movies (Barefoot in the Park; The Odd Couple; Lost in Yonkers; Sweet Charity) (born July 4, 1927 – died Aug. 26, 2018; age 91). Neil Simon died of pneumona complications. (Neil Simon 1982 Photo: AP)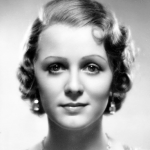 Gloria Stuart (nee Gloria Stewart)
American actress of TV (General Hospital) & movies (Titanic; The All-American; Air Mail; The Invisible Man; Beloved; Gold Diggers of 1935; My Favorite Year; Wildcats; The Love Letter; The Million Dollar Hotel; The Old Dark House; Winner Take All) (born July 4, 1910 – died Sept. 26, 2010; age 100). Gloria Stuart had lung cancer and died of respiratory failure. (Gloria Stuart 1931 Photo: Freulich)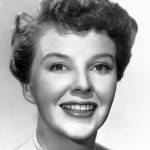 Mary Stuart (nee Mary Houchins)

Lifetime Achievement Daytime Emmy Award-winning American singer & actress of TV (Joanne Vincente Tate Barron Tourneur on Search for Tomorrow; Meta Bauer on One Life to Live; Guiding Light) and movies (Father Makes Good; Leave it to Henry; The Big Punch) (born July 4, 1926 – died Feb. 28, 2002; age 75). Mary Stuart died after a stroke. (Mary Stuart 1955 Photo: CBS TV)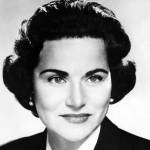 "Popo" Phillips (nee Pauline Esther Friedman; aka Abigail Van Buren)

American radio show host, newspaper advice columnist (Dear Abby 1956-2002), author (Dear teenager), and twin sister of Eppie Lederer (Ann Landers) (born July 4, 1918 – died Jan. 16, 2013; age 94). Pauline Phillips had Alzheimer's Disease for 11 years before her death. (Pauline Phillips 1961 Photo: Easter Seals)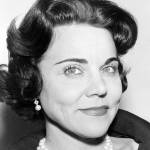 "Eppie" Lederer (nee Esther Pauline Friedman; aka Ann Landers)
American newspaper advice columnist (Ask Ann Landers 1955-2002), radio host, twin sister of Pauline Phillips (Abigail Van Buren) and mother of Margo Howard (born July 4, 1918 – died June 22, 2002; age 83). Cause of death for Eppie Lederer was multiple myeloma. (Eppie Lederer 1961 Photo: Fred Palumbo | World Telegram)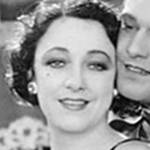 Gertrude Lawrence (nee Gertrude Alice / Alexandra Dagmar Klasen)
Tony  Award-winning British singer, dancer, & actress of stage (The King and I; Private Lives; Pygmalion; London Calling!), TV, movies (The Glass Menagerie; Men Are Not Gods; No Funny Business; Lord Camber's Ladies) (born July 4, 1898 – died Sept. 6, 1952; age 54). Gertrude Lawrence died of abdominal & liver cancer. (Gertrude Lawrence 1919 The Battle of Paris Photo: Paramount)
Mitch Miller (nee Mitchell William Miller)

American musician, oboe player, orchestra conductor, performer & host of stage, recordings (The Yellow Rose of Texas), TV (Sing Along With Mitch; The Match Game), movies, record producer, head of A&R at Mercury Records and Columbia Records (born July 4, 1911 – died July 31, 2010; age 99). Cause of death for Mitch Miller is unknown. (Mitch Miller 1940 Photo: Delar) 
Colin Welland

Academy Award-winning British film screenwriter (Chariots of Fire; A Dry White Season; Twice in a Lifetime) and actor of TV (PC David Graham on Z Cars; Cowboys; Jackanory; Man at the Top) and movies (Kes; Villain; Straw Dogs; Sweeney!) (born July 4, 1934.- died Nov. 2, 2015; age 81). Colin Welland had Alzheimer's Disease for some years before he died.
*Images are public domain or Creative Commons licensed & sourced via Wikimedia Commons, Vimeo, or Flickr, unless otherwise noted*