July 4th Birthdays
If you were born on July 4th you share an American Independence Day celebrity birthday with these famous people:
Eva Marie Saint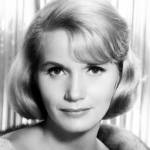 is 99 (married Jeffrey Hayden)
Emmy & Academy Award-winning American actress of movies (On the Waterfront; That Certain Feeling; A Hatful of Rain; Raintree County; North by Northwest; The Sandpiper; Grand Prix; Exodus);  and TV (How the West Was Won; Moonlighting), born July 4, 1924. (Eva Marie Saint 1980 Photo: pixabay )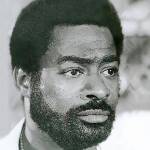 Ed Bernard is 84
American actor of TV (Det. Joe Styles on Police Woman & Police Story; The White Shadow; Principal Willis on The White Shadow; Hardcastle and McCormick; Police Story; T. J. Hooker) and films (Shaft; Under Cover; Trader Horn), born July 4, 1939. (Ed Bernard 1978 Police Woman Photo: Columbia Pictures Television)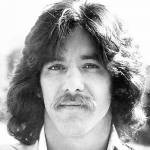 Geraldo Rivera is 80 (nee Gerald Michael Rivera)
American lawyer, author, Peabody Award-winning television reporter and talk show host (Eyewitness News; Good Night America; The Five; Geraldo; Rivera Live; Geraldo at Large; Geraldo Rivera Reports; The Five), born July 4, 1943. Ex son-in-law of Kurt Vonnegut. (Geraldo Rivera 1970s: ABC TV)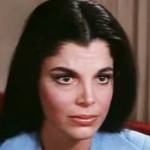 Carol Bagdasarian is 76 (daughter of Ross Bagdasarian)
American actress of TV (Maureen Morrissey on General Hospital; Mannix; The Amazing Howard Hughes; Ironside; Harry O; Lou Grant; Dynasty; Seasons in the Sun) & movies (The Aurora Encounter; Charge of the Model T's; The Octagon), born July 4, 1947. Ex of Michael Leone. (Carol Bagdasarian 1980 The Octagon)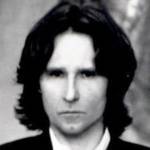 John Waite is 71
British rock musician, songwriter, & singer solo (Missing You; Change; Tears; Lay Down Beside Me), for The Babys (Isn't It Time; Every Time I think of You; Back on My Feet Again), &  Bad English (When I See You Smile), born July 4, 1952. (John Waite 1970s The Babys: Nicolas Zurcher / Gold Circle Records)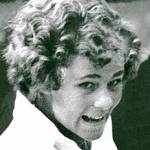 Pam Shriver is 61 (nee Pamela Howard Shriver; ex of George Lazenby)
International Tennis Hall of Fame American 1988 Seoul Womens Doubles tennis gold medalist, winner 21x Grand Slam Women's Doubles 1981-1991 (Australian, French & US Open, Wimbledon) and 1987 French Open Mixed Doubles, born July 4, 1962. (Pam Shriver 1978 Photo)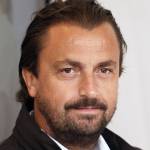 Henri Leconte is 60
Retired French tennis player, 1984 French Open Men's Doubles winner, 1986 World #5 Men's singles tennis player, member of the 1991 French Davis Cup winning team, & Australian Open TV  commentator, born July 4, 1963. (Henri Leconte 2011 Photo: Andrew Campbell)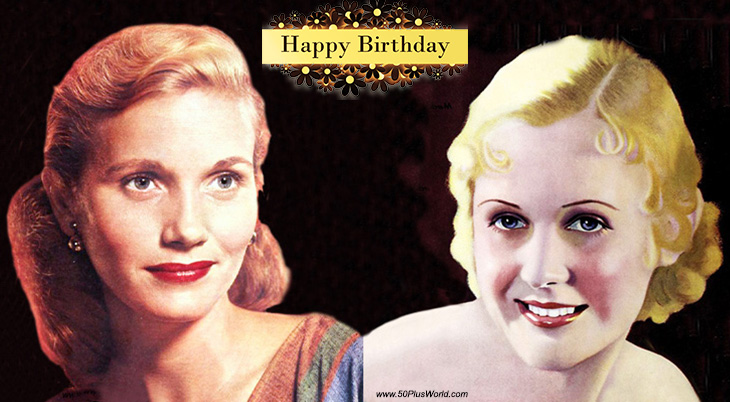 (Eva Marie Saint 1955 | Gloria Stuart 1933: James Lunnon)
Happy Birthday to everyone celebrating their birthday on July 4th!
Remember These July 4th Famous Birthdays
Gina Lollobrigida (nee Luigina Lollobrigida)

Italian actress of movies (Buona Sera, Mrs. Campbell; The Hunchback of Notre Dame; Solomon and Sheba; Come September; Trapeze; Beat the Devil; Strange Bedfellows; Miss Italia; Never So Few; Woman of Straw; Fast and Sexy), TV (Falcon Crest), & photojournalist (Paul Newman) (born July 4, 1927 – died Jan. 16, 2023; age 95). (Gina Lollobrigida 1965: Chiara Samugheo)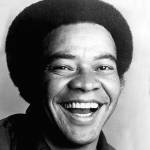 Bill Withers (nee William Harrison Withers Jr.; ex of Denise Nicholas)
Grammy Award-winning Songwriters and  Rock and Roll Halls of Fame American musician & singer (Lean on Me; Ain't No Sunshine; In the Name of Love; Use Me; Just the Two of Us [Grover Washington Jr. duet]; Grandma's Hands; Lovely Day; Who is He?) (born July 4, 1938 – died Mar. 30, 2020; age 81). (Bill Withers 1976 Photo: Columbia Records)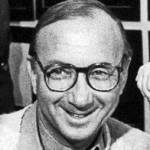 Neil Simon (nee Marvin Neil Simon; married Elaine Joyce)
Emmy, Tony, & 1991 Pulitzer Prize for Drama Award-winning American playwright (Come Blow Your Horn), screenwriter of TV (Your Show of Shows; The Phil Silvers Show) & movies (Barefoot in the Park; The Odd Couple; Lost in Yonkers; Sweet Charity) (born July 4, 1927 – died Aug. 26, 2018; age 91). Ex of Marsha Mason. (Neil Simon 1982: AP)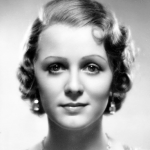 Gloria Stuart (nee Gloria Stewart; married Arthur Sheekman)
American 1933 WAMPAS Baby Star, actress of TV (General Hospital) & movies (Titanic; The All-American; Air Mail; The Invisible Man; Beloved; Gold Diggers of 1935; My Favorite Year; The Love Letter; Wildcats; The Million Dollar Hotel; The Old Dark House; Winner Take All) (born July 4, 1910 – died Sept. 26, 2010; age 100). (Gloria Stuart 1931 Photo: Freulich)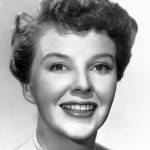 Mary Stuart (nee Mary Houchins)

Lifetime Achievement Daytime Emmy Award-winning American singer & actress of TV (Joanne Vincente Tate Barron Tourneur on Search for Tomorrow; Meta Bauer on One Life to Live; Guiding Light) and movies (Father Makes Good; Leave it to Henry; The Big Punch) (born July 4, 1926 – died Feb. 28, 2002; age 75). Mary Stuart died after a stroke. (Mary Stuart 1955 Photo: CBS TV)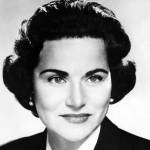 "Popo" Phillips (nee Pauline Esther Friedman; aka Abigail Van Buren)

American radio show host, newspaper advice columnist (Dear Abby 1956-2002), author (Dear teenager), and twin sister of Eppie Lederer (Ann Landers) (born July 4, 1918 – died Jan. 16, 2013; age 94). Pauline Phillips had Alzheimer's Disease for 11 years before her death. (Pauline Phillips 1961 Photo: Easter Seals)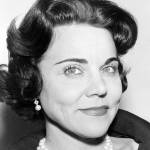 "Eppie" Lederer (nee Esther Pauline Friedman; aka Ann Landers)
American newspaper advice columnist (Ask Ann Landers 1955-2002), radio host, twin sister of Pauline Phillips (Abigail Van Buren) and mother of Margo Howard (born July 4, 1918 – died June 22, 2002; age 83). Cause of death for Eppie Lederer was multiple myeloma. (Eppie Lederer 1961 Photo: Fred Palumbo | World Telegram)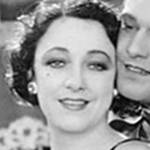 Gertrude Lawrence (nee Gertrude Alice / Alexandra Dagmar Klasen)
Tony-winning British singer, dancer, & actress of stage (The King and I; Private Lives; Pygmalion; London Calling!), TV, movies (The Glass Menagerie; Men Are Not Gods; No Funny Business; Lord Camber's Ladies) (born July 4, 1898 – died Sept. 6, 1952; age 54). Married Richard Aldrich. Gertrude Lawrence died of abdominal & liver cancer. (Gertrude Lawrence 1919: Paramount)
Mitch Miller (nee Mitchell William Miller)

American musician, oboe player, orchestra conductor, performer & host of stage, recordings (The Yellow Rose of Texas; I'm Looking Over a Four Leaf Clover; Must Be Santa), TV (Sing Along With Mitch; The Match Game), movies, record producer, head of A&R at Mercury Records and Columbia Records (born July 4, 1911 – died July 31, 2010; age 99). (Mitch Miller 1940: Delar)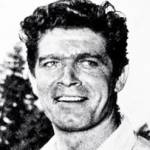 Stephen Boyd (nee William Millar; ex-partner of Marisa Mell)
Irish actor of TV & films (Ben-Hur; Billy Rose's Jumbo; Fantastic Voyage; Lisa; Marta; The Man Who Never Was; The Bravados; Woman Obsessed; The Best of Everything; Seven Days From Now; The Big Gamble; The Third Secret; The Caper of the Golden Bulls; Shalako; Island in the Sun) (born July 4, 1931 – died June 2, 1977; age 45). Stephen Boyd died of a heart attack. (Stephen Boyd 1960)
Academy Award-winning British screenwriter (Chariots of Fire; A Dry White Season; Twice in a Lifetime), actor of TV (PC David Graham on Z Cars; Cowboys; Jackanory; Man at the Top) and movies (Kes; Villain; Straw Dogs) (born July 4, 1934 – died Nov. 2, 2015; age 81). Colin Welland had Alzheimer's Disease for some years before he died. (Colin Welland 1971 Photo)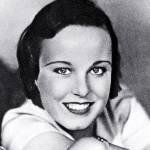 Barbara Weeks (nee Susan Kingsley; ex of Guinn "Big Boy" Williams)
American film actress (Hell's Headquarters; Two Fisted Justice; By Whose Hand?; Palmy Days; Deception; Discarded Lovers; Forbidden Trail; White Eagle; Stepping Sisters; Men in Her Life; Cheaters at Play; Devil's Lottery; The Night Mayor; Rusty Rides Alone; One Man Justice; The Old Wyoming Trail) (born July 4, 1913 – died June 24, 2003; age 89). (Barbara Weeks 1931 Photo: The New Movie Magazine)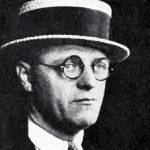 Joseph Ruttenberg
Academy Award-winning Russian-American cinematographer of sound & silent films (Summer Bachelors; Mrs. Miniver; Dr. Jekyll and Mr. Hyde; Waterloo Bridge; Butterfield 8; Gaslight; Somebody Up There Likes Me; Madame Curie; Julius Caesar; Brigadoon; Gigi; Harlow; Three Godfathers; The Great Caruso) (born July 4, 1889 – died May 1, 1983; age 93). (Joseph Ruttenberg 1923)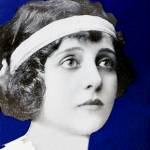 Dolores Cassinelli (nee Elvere Dolores Cassinelli; "The Cameo Girl")
American silent movie actress (Napatia, The Greek Singer; A False Suspicion; Tom and Jerry in a Fog; When Soul Meets Soul; Tarnished Reputations; The Right To Lie; Forever / Peter Ibbetson; Christopher Columbus; Jamestown; Lend Me Your Husband; The Unguarded Hour; The Midnight Girl) (born July 4, 1888 – died Apr. 26, 1984; age 95). (Dolores Cassinelli 1919 The Unknown Love)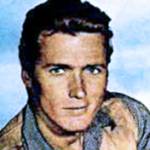 Eric Fleming (nee Edward Heddy Jr.)
American WWII US Navy SeaBee, screenwriter, actor of stage, TV (Gil Favor on Rawhide; Bonanza) and films (The Glass Bottom Boat; Queen of Outer Space; Curse of the Undead; Conquest of Space) (born July 4, 1925 – died Sept. 28, 1966; age 41). Eric Fleming drowned when his canoe overturned while filming Off to See the Wizard on location in Peru. (Eric Fleming 1959)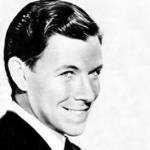 George Murphy
American dancer-actor of movies (Broadway Melody of 1940; For Me and My Gal; Border Incident; I'll Love You Always; Bataan; Talk About a Stranger; Cynthia; No Questions Asked; Battleground; Tenth Avenue Angel; Up Goes Maisie; Step Lively; Having Wonderful Crime; Risky Business), & California US Senator (born July 4, 1902 – died May 3, 1992; age 89). (George Murphy 1940)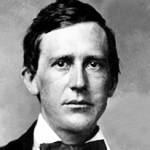 Stephen Foster ("The Father of American Music")
American Romantic-era composer, popular music songwriter (Beautiful Dreamer; Oh! Susanna; Camptown Races; Old Folks at Home / Swanee River; Jeanie with the Light Brown Hair; My Old Kentucky Home; Kiss Me Dear Mother Ere I Die; Old Black Joe) (born July 4, 1826 – died Jan. 13, 1864; age 37). Stephen Foster died after a knife wound to his neck. (Stephen Foster c. 1860)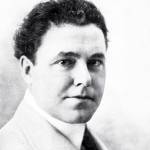 William Farnum (brother of Marshall Farnum & Dustin Farnum)
American film actor (A Tale of Two Cities; The Conqueror; Les Misérables; Riders of the Purple Sage; The Rainbow Trail; The Spoilers; Mr. Robinson Crusoe; The Lone Ranger; The Lone Star Ranger; The Painted Desert; Laws of the Sea; Last of the Duanes; My Dog Shep; The Silver Bullet; Flaming Guns) (born July 4, 1876 – died June 5, 1953; age 76). Father of Dorothy Farnum. (William Farnum 1915)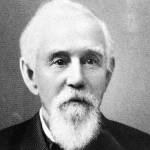 Hiram Walker
American entrepreneur in the U.S. and Canada, tannery owner, flour miller, whisky distilling innovator (using barrels), distiller of cider vinegar and Hiram Walker's Club Whisky / Hiram Walker's Canadian Club whisky, founder of Hiram Walker and Sons Ltd. distillery and the company town of Walkerville, Ontario (born July 4, 1816 – died Jan. 12, 1899; age 82). (Hiram Walker c. 1890s)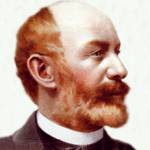 James Anthony Bailey (nee James Anthony McGinnis)
International Circus Hall of Fame & Circus Ring of Fame American circus manager & owner (Cooper and Bailey Circus; Barnum and Bailey's Circus; Buffalo Bill's Wild West Show), co-founder (with P.T. Barnum) of The Barnum and Bailey Greatest Show on Earth, Harlem, N.Y. James Bailey House owner (born July 4, 1847 – died Apr. 11, 1906; age 58). (James Anthony Bailey 1897)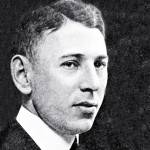 Rube Goldberg (nee Reuben Garrett Lucius Goldberg)
Pulitzer Prize-winning American political, sports, inventions & editorial cartoonist, National Cartoonists Society founding member, 1st recipient & namesake of the Reuben Award (top cartoonist of the year), he inspired the Rube Goldberg Machine Contests (born July 4, 1883 – died Dec. 7, 1970; age 87). Father of George Warren George. (Rube Goldberg 1916: Pathe)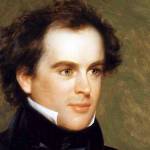 Nathaniel Hawthorne (nee Nathaniel Hathorne; married Sophia Peabody)
American Romantic-era short story writer (A Wonder-Book for Girls and Boys; Twice-Told Tales), biographer (The Life of Franklin Pierce), and novelist (The Scarlet Letter; The House of the Seven Gables; The Blithedale Romance; The Marble Faun; Fanshawe) (born July 4, 1804 – died May 19, 1864; age 59). Father of Julain Hawthorne. (Nathaniel Hawthorn 1840: Charles Osgood)
*Images are public domain or Creative Commons licensed & sourced via Wikimedia Commons, Vimeo, or Flickr, unless otherwise noted*