July 25th Birthdays
If you were born on July 25th you share a celebrity  birthday with these famous people: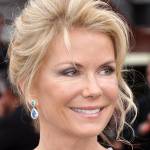 Katherine Kelly Lang is 60 (nee Katherine Kelly Wegeman)

American actress of TV (Brooke Logan on The Young and the Restless & The Bold and the Beautiful; 1st & Ten) and movies (The Night Stalker; Till the End of the Night; Skatetown, U.S.A.; Delta Fever; Dear Diary I Died; Garlic & Gunpowder), born July 25, 1961. (Katherine Kelly Lang 2013 Photo: Frantogian)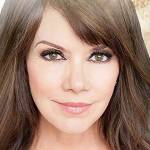 Bobbie Eakes is 60
American singer (Crazy World) & actress of TV (Macy Alexander Forrester Chambers on The Bold and the Beautiful; Krystal Carey on All My Children & One Life to Live; Tainted Dreams) and movies (Charlie's War; Choosing Matthias), born July 25, 1961. (Bobbie Eakes 2013 Graphic: Maureen Smith / US Air Force)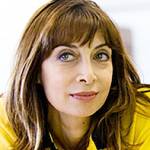 Illeana Douglas is 56 (nee Illeana Hesselberg)
American producer, screenwriter, & actress of TV (TCM Spotlight: Trailblazing Women; Easy to Assemble), and movies (Grace of My Heart; Wedding Bell Blues; Stir of Echoes; Grief; The Californians; To Die For; Message in a Bottle), born July 25, 1965. (Illeana Douglas 2008 Easy to Assemble Photo: Illeanarama Inc.)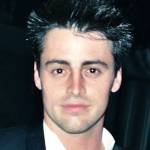 Matt LeBlanc is 54 (nee Matthew Steven LeBlanc)

American comedian, host & actor of TV (Joey Tribbiani on Friends & Joey; Vinnie Verducco on Top of the Heap, Vinnie & Bobby, & Married with Children; Episodes; Man With a Plan) & movies (Charlie's Angels films; Lost in Space; Lookin' Italian; Ed), born July 25, 1967. (Matt LeBlanc 1995 Photo: Alan Light)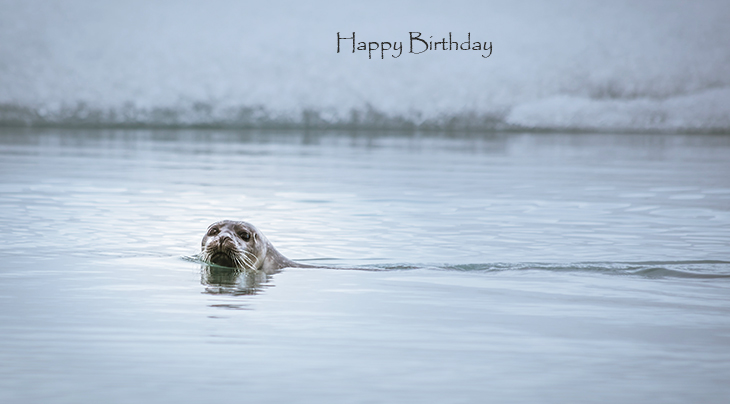 (Seal, Jokullsarlon, Iceland Photo: Angel Luciano via Unsplash)
Happy Birthday to everyone celebrating their birthday on July 25th!
Remember These Famous Birthdays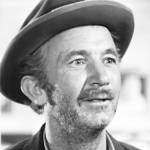 Walter Brennan
American singer & 3-time Academy Award-winning actor of TV (Grandpa McCoy on The Real McCoys; The Guns of Will Sonnett; The Tycoon) & movies (Come and Get It; Kentucky: The Westerner; Sergeant York; My Darling Clementine; Red River) (born July 25, 1894 – died Sept. 21, 1974; age 80). Walter Brennan died of emphysema. (Walter Brennan 1941 Meet John Doe)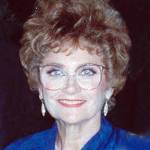 Estelle Getty (nee Estelle Scher; aka Estelle Gettleman)

Emmy Award-winning American actress and comedienne of stage, TV (Sophia Petrillo on The Golden Girls, The Golden Palace, & Empty Nest) and movies (Stop! Or My Mom Will Shoot; Stuart Little; Mask; Mannequin; Tootsie) (born July 25, 1923 – died July 22, 2008; age 84). Estelle Getty died of Lewy body dementia complications. (Estelle Getty 1989 Photo: Alan Light)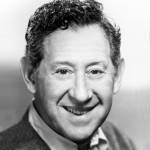 Jack Gilford (nee Jacob Aaron Gelman)

Blacklisted American character actor & comedian of stage, TV (The Duck Factory; Apple Pie; Soap) & movies (A Funny Thing Happened on the Way to the Forum; Save the Tiger; Cocoon: The Return; Harry and Walter Go to New York; Catch-22) (born July 25, 1907 – died June 4, 1990; age 82). Jack Gilford had stomach cancer before he died. (Jack Gilford 1968 Photo)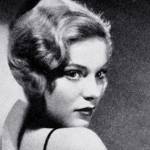 Nan Grey (nee Eschal Loleet Grey Miller)
American movie actress (The House of the Seven Gables; Margie; The Invisible Man Returns; Three Smart Girls Grow Up; Crash Donovan; The Sea Spoilers; The Under-Pup; Let Them Live; The Jury's Secret; Girl's School; The Firebird; Dracula's Daughter; Ex-Champ) (born July 25, 1918 – died July 25, 1993; age 75). Nan Grey died of heart failure. (Nan Grey 1938 Photo: Hollywood)
Tony Award-winning American actress of stage, TV, and movies (A Thousand Clowns; Plaza Suite; Nashville; Family Plot; Freaky Friday; The North Avenue Irregulars; The Seduction of Joe Tynan; Grosse Pointe Blank; Dirty Rotten Scoundrels) (born July 25, 1935. – died Aug. 21, 2018; age 83). Barbara Harris died of lung cancer. (Barbara Harris 1965 A Thousand Clowns)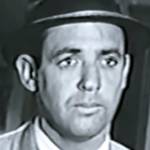 Jerry Paris (nee William Gerald Paris)
Emmy-winning American director & actor of TV (Jerry on The Dick Van Dyke Show; Happy Days; The Untouchables; The Odd Couple; Those Whiting Girls; Steve Canyon; The Silent Service; Mary Tyler Moore) and movies (Marty; The view From Pompey's Head; Cyrano de Bergerac) (born July 25, 1925 – died Mar. 31, 1986; age 60). Jerry Paris died of a brain tumor. (Jerry Paris Michael Shayne)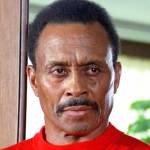 Woody Strode (nee Woodrow Wilson Woolwine Strode)
American UCLA decathlete, NFL & CFL football player (Los Angeles Rams; Calgary Stampeders), professional wrestler, and actor of TV & movies (Spartacus; Sergeant Rutledge; Androcles and the Lion; Che!; Pork Chop Hill; The Buccaneer) (born July 25, 1914 – died Dec. 31, 1994; age 80). Woody Strode died of lung cancer. (Woody Strode 1972 The Italian Connection Screenshot)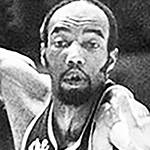 Nate Thurmond (nee Nathaniel Thurmond; "Nate the Great")

Naismith Memorial Basketball Hall of Fame American NBA basketball player (Golden State Warriors; Chicago Bulls; Cleveland Cavaliers), 7-time NBA All-Star, and San Francisco restaurateur (Big Nate's BBQ) (born July 25, 1941 – died July 16, 2016; age 74). Nate Thurmond died of leukemia. (Nate Thurmond 1969 Photo: Robert Kingsbury)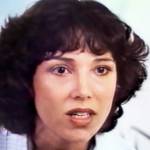 Janet Margolin
American actress of stage, TV (The Edge of Night; Lanigan's Rabbi; Murder in Peyton Place; Police Story), and movies (David and Lisa; Last Embrace; Nevada Smith; Enter Laughing; Annie Hall; Morituri; Buona Sera, Mrs. Campbell) (born July 25, 1943 – died Dec. 17, 1993; age 50). Janet Margolin died of ovarian cancer. (Janet Margolin 1980 The Plutonium Incident Promo: CBS)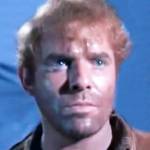 Ken Swofford (nee Kenneth Charles Swofford)
American actor of movies & TV (Quentin Morloch on Fame; Gunsmoke; The Rockford Files; The Eddie Capra Mysteries; Police Story; Ellery Queen; The Virginian; Murder, She Wrote; Switch; Dallas; Dynasty; Petrocelli; Mission: Impossible; Simon & Simon; Trapper John, M.D.) (born July 25, 1933 – died Nov. 1, 2018; age 85). (Ken Swofford 1968 Daniel Boone)
*Images are public domain or Creative Commons licensed & sourced via Wikimedia Commons, Vimeo, or Flickr, unless otherwise noted*