National Day for Truth and Reconciliation
Canada has established September 30th as National Truth and Reconciliation Day, a day to remember and honour the memory of the lost children and survivors of residential schools, their families and communities.
Why Do We Wear Orange, and Why September 30th?
Orange Shirt Day is also recognized on September 30th, and relates to the experience of a native child whose new orange shirt was taken from her on her first day in a residential school.
September was the month that most native children were taken from their homes and families, to be placed in residential schools. September 30th provides time for children in school to learn about why there is a need for a National Truth and Reconciliation Day, before the commemorative day.
In honour of this day, we have created these images suitable for sharing on social media (no link to 50PlusWorld.com is required, but it is appreciated).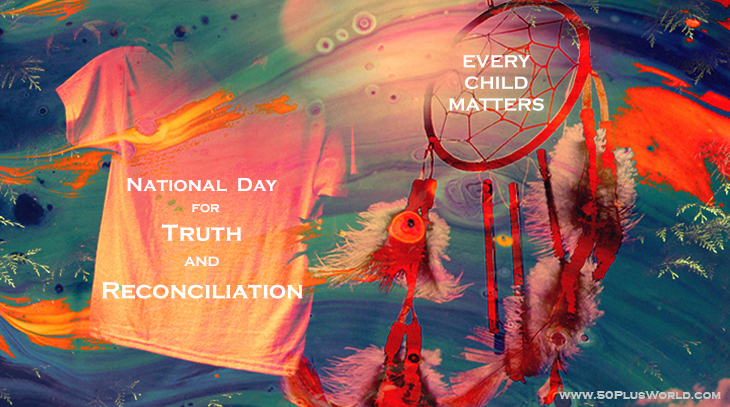 (National Day for Truth and Reconciliation – Every Child Matters)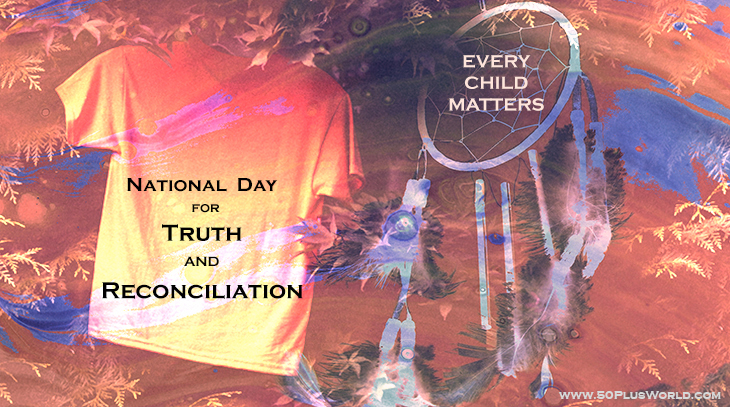 (National Day for Truth and Reconciliation – Every Child Matters)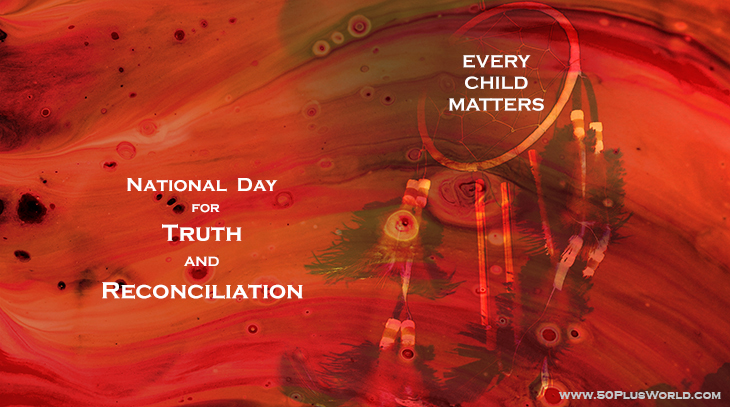 (National Day for Truth and Reconciliation – Every Child Matters)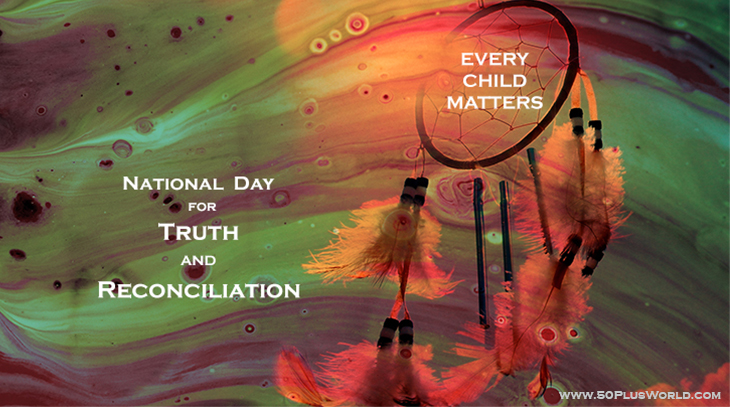 (National Day for Truth and Reconciliation – Every Child Matters)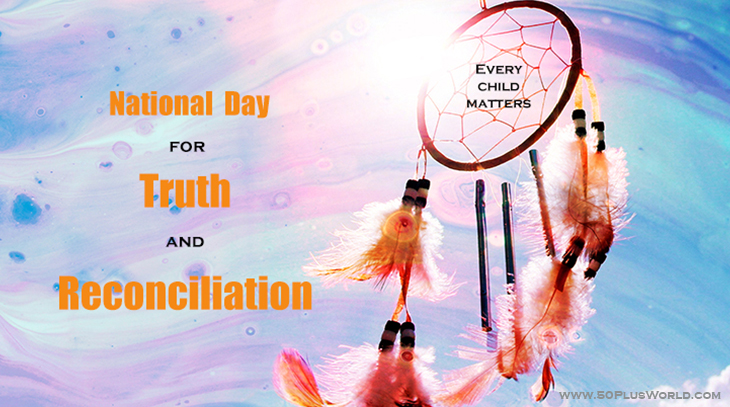 (National Day for Truth and Reconciliation – Every Child Matters)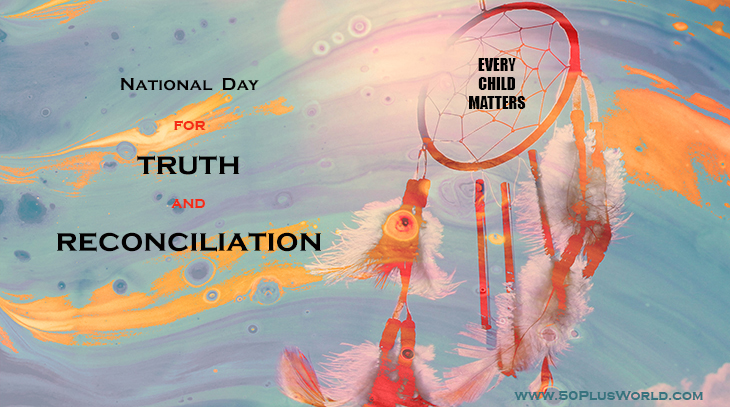 (National Day for Truth and Reconciliation – Every Child Matters)
For more information about Orange Shirt Day, and the National Day for Truth and Reconciliation in Canada, go to https://www.canada.ca/en/canadian-heritage/campaigns/national-day-truth-reconciliation.html
Source Images via Unsplash: Orange Shirt, Aedrian; Dreamcatcher, Jaime Handley; Paint, Solen Feyissa