TV Trivia: Barney Miller
Q1:  What was the name of the semi-autobiographical novel Detective (and would-be author) Nathan Harris (played by Ron Glass), eventually published?
Q2: Who was the gambler on Barney Miller?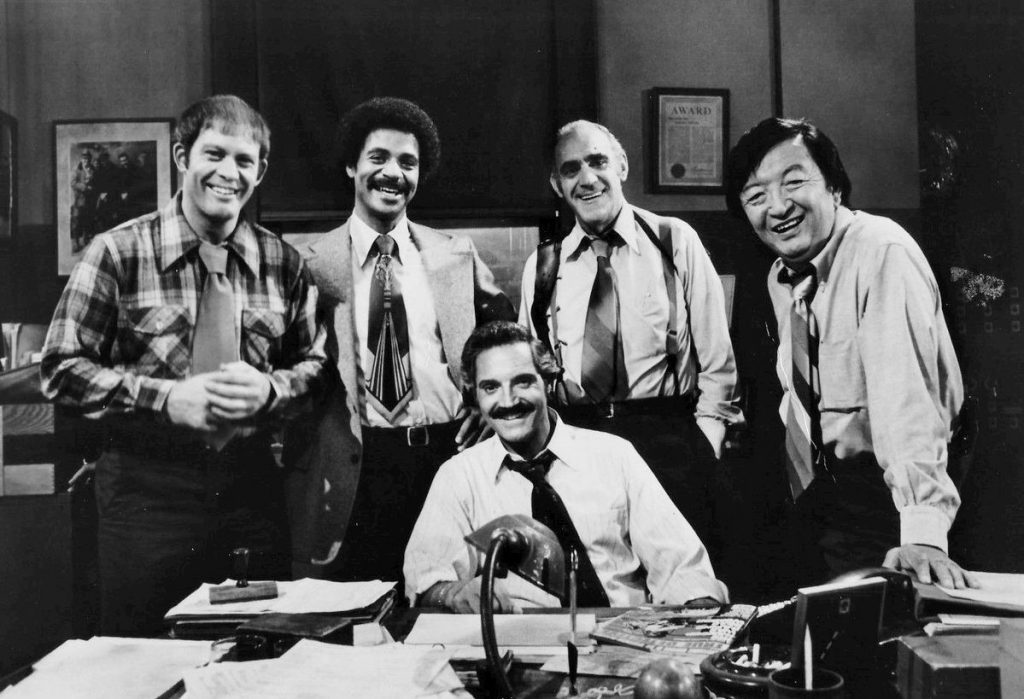 (Barney Miller 1977 Cast Photo: ABC Television)
From 1975 to 1983 the Barney Miller sitcom starred lead actor Hal Linden, playing the grounded police squad Captain Barney Miller. Actress Barbara Barrie played Barney's wife Liz Miller.
Both Barbara Barrie and Hal Linden have continued acting on stage, TV and in films. Barrie's last onscreen role was a guest spot in 2011, while the Tony & Daytime Emmy Award-winning Hal Linden is still active on TV and in movies.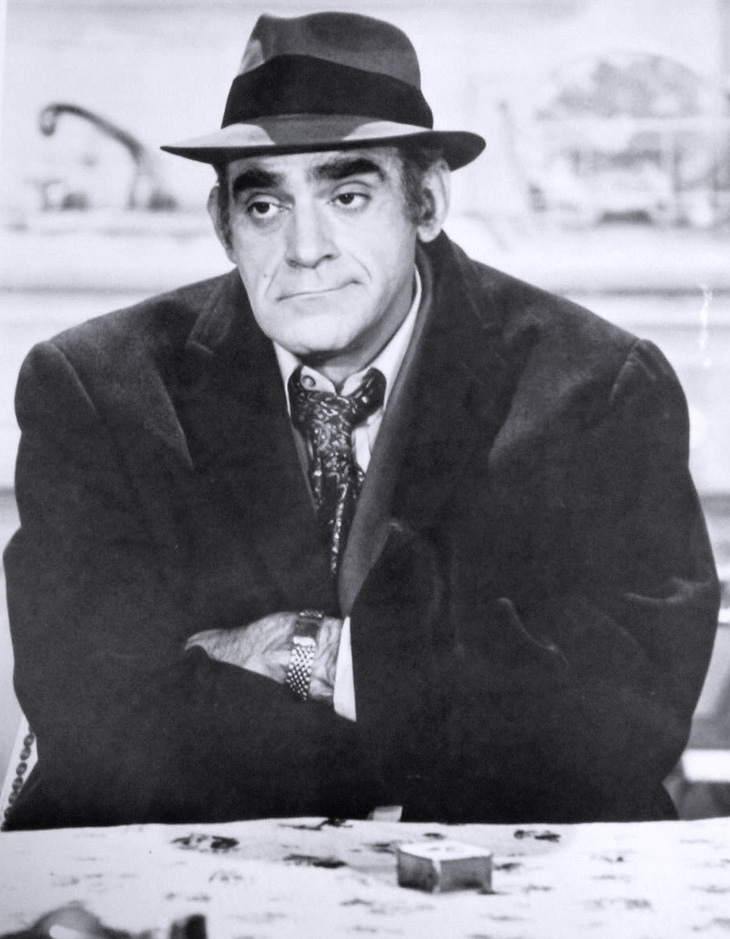 (Abe Vigoda 1978 Barney Miller Photo: AP Laserphoto)
Veteran character actor Abe Vigoda played "Fish" (senior Detective Philip K. Fish), whose reluctance to retire and health problems related to his age, were continuing plot-lines throughout the series.
Perhaps the only thing Abe Vigoda had in common with his character on Barney Miller was a reluctance to retire – despite a mistaken report of his death by People magazine in 1982, Vigoda continued acting onscreen until 2006, and was 94 when he finally passed away on January 26, 2016
Other series regulars Max Gail (Det. Stanley "Wojo" Wojciehowicz) and Gregory Sierra (Sgt. Miguel "Chano" Amangual), are still acting well into their senior years.
Sadly, squad members Steve Landesberg (Det. Arthur Dietrich), Ron Carey (Officer Carl Levitt), and James Gregory (Deputy Inspector Frank Luger) are gone.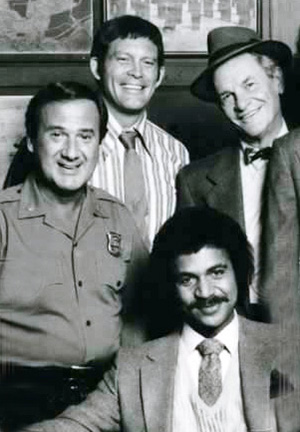 (Ron Carey, Max Gail, Ron Glass [seated] & James Gregory 1980 Barney Miller Photo: ABC Public Relations)
A1: Blood on the Badge. Actor Ron Glass never published a book in real life, but he had a long career on TV and in movies. 
Before Barney Miller, Ron Glass could be seen on television in small guest-starring roles, on shows like All in the Family, Good Times, Hawaii Five-O, Sanford and Son, The Streets of San Francisco, and The Bob Newhart Show. 
After his role as Nathan Harris ended, Ron Glass was a regular on several other short-lived series – The New Odd Couple, Mr. Rhodes, Rhythm & Blues; Teen Angel; Firefly, and All Grown Up. 
Ron Glass died on November 25, 2016 at the age of 71.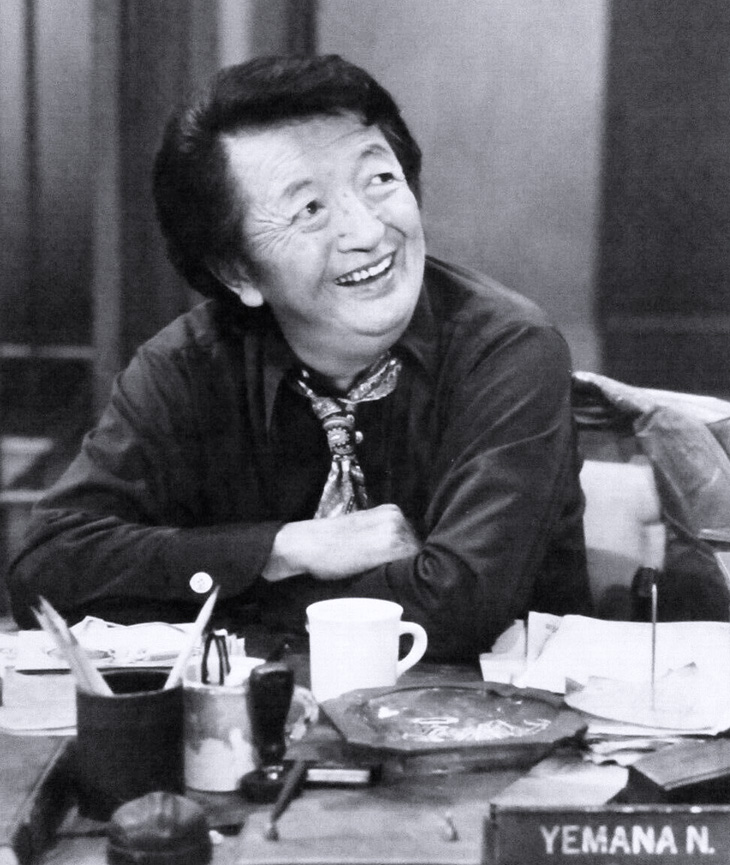 (Jack Soo 1980 Barney Miller Photo: ABC Public Relations)
A2: Japanese-American actor Jack Soo (nee Goro Suzuki) played wry detective Sergeant Nick Yemana, who loved to gamble and made bad coffee.
One of Soo's earliest films roles was that of Sammy Fong in the popular musical Flower Drum Song (1961); he also appeared in the Broadway musical, but played Frankie Wing on stage. 
He was a supporting actor in The Green Berets (1968) starring John Wayne, David Janssen, Jim Hutton, Aldo Ray, Bruce Cabot, George Takei, and Wayne's son Patrick Wayne. 
Prior to landing the role of Sgt. Yemana on Barney Miller, Soo was a regular as Rocky Sin, sidekick to Valentine Farrow (Anthony Franciosa), on Valentine's Day from 1964-1965 He appeared more than once on popular 1970s TV shows Ironside, Police Story, and M*A*S*H. 
His last movie was the family-friendly Disney movie Return from Witch Mountain (1978), which starred Bette Davis, Christopher Lee, and Kim Richards. 
Jack Soo contracted esophageal cancer and died in 1979 at age 61. In a tribute episode after his passing, the Barney Miller cast raised their coffee cups in a salute.
Note: This article was first published in 2015. It has been updated with new & additional content.
*Images are public domain or Creative Commons licensed & sourced via Wikimedia Commons, Vimeo, YouTube, or Flickr, unless otherwise noted*