March 5th Birthdays
If you were born on March 5th you share a birthday with these famous people: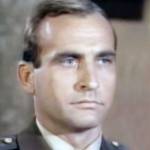 James B. Sikking is 84 (nee James Barrie Sikking)

American actor of TV (Lt. Howard Hunter on Hill Street Blues; Doogie Howser, M.D.; Brooklyn South; General Hospital), movies (Final Approach; Narrow Margin;  The Pelican Brief; The Electric Horseman), and octogenarian born March 5, 1934. (James Sikking 1966 12 O'Clock High Screenshot)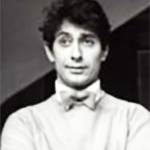 Paul Sand is 83
Octogenarian American comedian, actor of TV (St. Elsewhere; Paul Sand in Friends and Lovers; Gimme a Break!; True Colors; ) and movies (The Hot Rock; Every Little Crook and Nanny; The Main Event; Wholly Moses!; Teen Wolf Too), born March 5, 1935. (Paul Sand 1966 Photo: Bert Andrews Photography)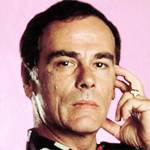 Dean Stockwell is 82
Academy Award-winning octogenarian American actor of TV (Quantum Leap; Battlestar Galactica; Street Gear; Dr. Kildare) and movies (Compulsion; Married to the Mob; Kim; Win, Place or Steal; McHale's Navy; Blue Velvet), born March 5, 1936. (Dean Stockwell 1989-1993 Quantum Leap Photo: MindeKing)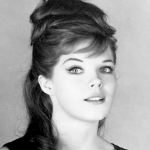 Samantha Eggar is 79 (nee Victoria Louise Samantha Marie Eggar)
British-American actress of TV (All My Children; Anna and the King), and movies (The Collector; Doctor Dolittle; The Seven-Per-Cent Solution; The Astronaut's Wife; Why Shoot the Teacher? Doctor in Distress), and senior born March 5, 1939. (Samantha Eggar 1963 Photo: Rank Film Distributors)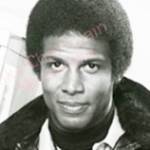 Michael Warren is 72 (nee Lloyd Michael Warren)

Septuagenarian American actor of TV (Officer Bobby Hill on Hill Street Blues; Days of Our Lives; City of Angels; Murder One; Paris; Soul Food) and movies (Butterflies Are Free; Norman...Is That You?; Fast Break; Storyville) born March 5, 1946. (Michael Warren 1980 NYPD Blue Photo: NBC TV)
Murray Head is 72 
English singer-songwriter (Superstar; One Night in Bangkok; Say It Ain't So, Joe), character actor of movies (Sunday Bloody Sunday; The Family Way; White Mischief; Gawain and the Green Knight) and TV (Heartbeat; Holby City), and septuagenarian born March 5, 1946. (Murray Head 1972 Photo: Allan warren)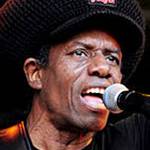 Eddy Grant is 70 (nee Edmond Montague Grant)
New septuagenarian Guyanese-UK senior citizen, "ringbang" musician, music producer, and singer-songwriter (Electric Avenue; I Don't Wanna Dance; Baby Come Back; Gimme Hope Jo'anna; Romancing the Stone; Do You Feel My Love), born March 5, 1948. (Eddy Grant 2009 Photo: Stuart Sevastos)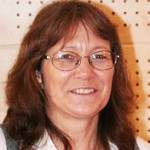 Robin Hobb is 66 (nee Margaret Astrid Lindholm; aka Megan Lindholm)
American children's author, fantasy fiction short story writer and novelist (Assassin's Apprentice; Fool's Fate; Ship of Magic; Dragon Haven; Shaman's Crossing; Fool's Assassin; Harpy's Flight; The Gypsy; Wizard of the Pigeons), born March 5, 1952. (Robin Hobb 2006 Photo: Georges Seguin)  
Penn Jillette is 63
American author (Cruel Tricks for Dear Friends), radio and web podcast personality (Penn's Sunday School), magician, comedian, comedy writer, and actor of stage, TV (Penn & Teller: Bullshit!; Penn & Teller: Fool Us) and movies, born March 5, 1955. (Penn Jillette 2013 Photo: Loadmaster / David R. Tribble)  
Talia Balsam is 59
American actress of TV (Mad Men; Homeland; Divorce; L.A. Doctors; Without a Trace) and movies (Mass Appeal; The Supernaturals; In the Mood; P.I. Private Investigations; Killer Instinct; Trust Me; Little Men), born March 5, 1959. (Talia Balsam 1983 Ohms Photo: CBS Television Network)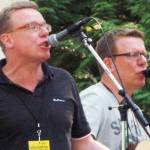 Charlie Reid and Craig Reid are 56
Scottish twins, folk rock musicians, singers, and founders of the Proclaimers (I'm Gonna Be [500 Miles]; King of the Road; I'm on My Way; Sunshine on Leith; Letter from America; I'm on My Way) born March 5, 1962. (Charlie Reid & Craig Reid 2009 The Proclaimers Photo: Thomas Quine)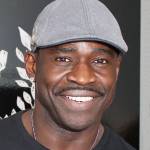 Michael Irvin is 52 ("The Playmaker")
Pro Football Hall of Fame retired American NFL wide receiver (Dallas Cowboys), TV personality (Dancing with the Stars), football analyst (Sunday NFL Countdown; NFL Network), and actor (The Longest Yard; Jack and Jill), born March 5, 1966. (Michael Irvin 2011 Photo: sportiqe)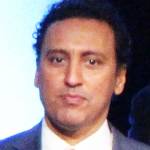 Aasif Mandvi is 52 (nee Aasif Hakim Mandviwala)
British Indian-American producer, comedy writer, comedian, and actor of TV (The Daily Show; The Brink; Jericho; The Bedford Diaries) and movies (The Understudy; The Internship; Music and Lyrics; The Proposal), born March 5, 1966. (Aasif Mandvi 2016 Photo: Sarah E. Greeman / Peabody Awards)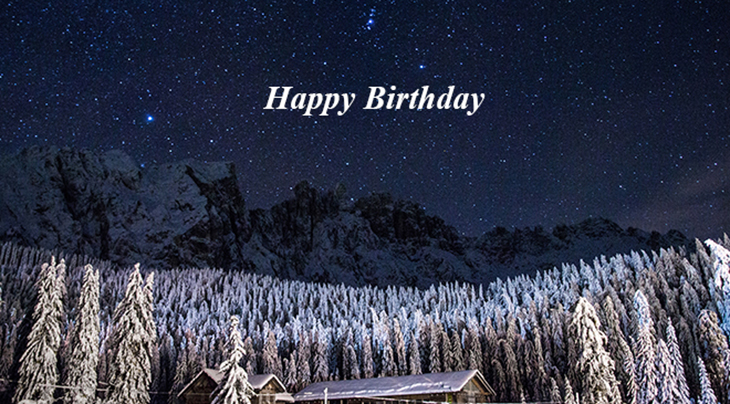 (Photo: Alessandro Viaroo via Unsplash)
Happy Birthday to everyone celebrating their birthday on March 5, 2018!
And remembering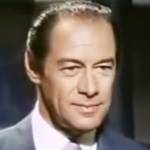 Rex Harrison (nee Reginald Carey Harrison)
Tony and Academy Award-winning English actor of stage and movies (My Fair Lady; Anna and the King of Siam; Cleopatra; The Ghost and Mrs. Muir; Doctor Dolittle; The Yellow Rolls Royce; Unfaithfully Yours; The Reluctant Debutante) (born Mar. 5, 1908 - died June 2, 1990; age 82). Rex Harrison died of pancreatic cancer. (Rex Harrison 1960 Midnight Lace Trailer Screenshot)
James Noble
American actor of TV (Governor Eugene Xavier Gatling on Benson; Summer of My German Soldier; One Life to Live; The Doctors; Another World; As The World Turns; The Brighter Day) and movies (10; 1776; Summer of My German Soldier; Being There; Airplane II: The Sequel) (born Mar. 5, 1922 - died Mar. 28, 2016; age 94). James Noble had a stroke before he died. (James Noble 1980 Photo) 
*Images are public domain or Creative Commons licensed & sourced via Wikimedia Commons, Vimeo, or Flickr, unless otherwise noted*