March 5th Birthdays
If you were born on March 5th you share a celebrity birthday with these famous people: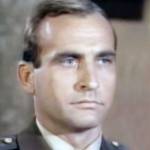 James B. Sikking is 89 (nee James Barrie Sikking)

American actor of TV (Lt. Howard Hunter on Hill Street Blues; Dr. David Howser on Doogie Howser, M.D.; Brooklyn South; Dr. James Hobart on General Hospital), movies (Final Approach; Narrow Margin; The Pelican Brief; The Electric Horseman), born March 5, 1934. (James Sikking 1966 12 O'Clock High)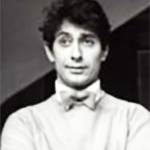 Paul Sand is 91
Tony Award-winning American comedian, actor of TV (St. Elsewhere; Paul Sand in Friends and Lovers; Gimme a Break!; True Colors; ) and movies (The Hot Rock; Every Little Crook and Nanny; The Main Event; Wholly Moses!; Teen Wolf Too), born March 5, 1932. (Paul Sand 1966 Photo: Bert Andrews Photography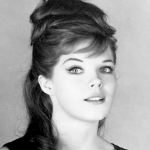 Samantha Eggar is 84 (nee Victoria Louise Samantha Marie Eggar)
British-American actress of TV (All My Children; Anna and the King) and movies (The Collector; Doctor Dolittle; The Seven-Per-Cent Solution; The Astronaut's Wife; Why Shoot the Teacher? Doctor in Distress; The Brood), born March 5, 1939. (Samantha Eggar 1963 Photo: Rank Film Distributors)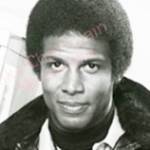 Michael Warren is 77 (nee Lloyd Michael Warren)

American actor of TV (Officer Bobby Hill on Hill Street Blues; Days of Our Lives; City of Angels; Murder One; Paris; Soul Food; Sierra; The White Shadow) and movies (Butterflies Are Free; Norman…Is That You?; Fast Break; Storyville), born March 5, 1946. (Michael Warren 1980 NYPD Blue Photo: NBC TV)
Murray Head is 77 (son of Helen Shingler; brother of Anthony Head)
English singer, songwriter (Superstar; One Night in Bangkok; Say It Ain't So, Joe; Pity the Child), character actor of movies (Sunday Bloody Sunday; The Family Way; White Mischief; Gawain and the Green Knight) & TV (Heartbeat; Holby City; Prince Regent), born March 5, 1946. (Murray Head 1972: Allan warren)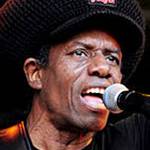 Eddy Grant is 75 (nee Edmond Montague Grant)
Guyanese-British "ringbang" and reggae musician, music producer, singer, and songwriter (Electric Avenue; I Don't Wanna Dance; Baby Come Back; Gimme Hope Jo'anna; Romancing the Stone; Do You Feel My Love; Living on the Frontline), born March 5, 1948. (Eddy Grant 2009 Photo: Stuart Sevastos)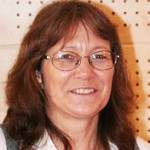 Robin Hobb is 71 (nee Margaret Astrid Lindholm; aka Megan Lindholm)
American children's author, fantasy fiction short story writer and novelist (Assassin's Apprentice; Fool's Fate; Ship of Magic; Dragon Haven; Shaman's Crossing; Fool's Assassin; Harpy's Flight; The Gypsy; Wizard of the Pigeons; The Golden Fool), born March 5, 1952. (Robin Hobb 2006 Photo: Georges Seguin)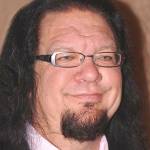 Penn Jillette is 68
American author (Cruel Tricks for Dear Friends), radio and web podcast personality (Penn's Sunday School), magician, comedian, comedy writer, and actor of stage, TV (Penn & Teller: Bullshit!; Penn & Teller: Fool Us) and movies, born March 5, 1955. (Penn Jillette 2013 Photo: Loadmaster / David R. Tribble)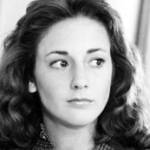 Talia Balsam is 64 (daughter of Martin Balsam & Joyce Van Patten)
American actress of TV (Mad Men; Homeland; Divorce; L.A. Doctors; Without a Trace) & films (Mass Appeal; The Supernaturals; P.I. Private Investigations; In the Mood; Killer Instinct; Trust Me; Little Men; No Strings Attached), born March 5, 1959. Married John Slattery; ex of George Clooney. (Talia Balsam 1983: CBS)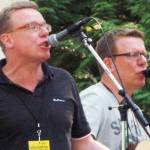 Charlie Reid and Craig Reid are 61
Scottish twins, folk rock musicians, singers, and founders of the Proclaimers (I'm Gonna Be [500 Miles]; King of the Road; I'm on My Way; Sunshine on Leith; Letter from America; Cap in Hand; Over and Done With), born March 5, 1962. (Charlie Reid & Craig Reid 2009 The Proclaimers Photo: Thomas Quine)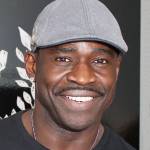 Michael Irvin is 57 ("The Playmaker")
Pro Football Hall of Fame retired American NFL wide receiver (Dallas Cowboys), TV personality (Dancing with the Stars), football analyst (Sunday NFL Countdown; NFL Network), and actor (The Longest Yard; Jack and Jill), born March 5, 1966. (Michael Irvin 2011 Photo: sportiqe)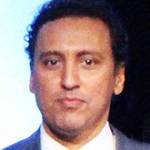 Aasif Mandvi is 57 (nee Aasif Hakim Mandviwala)
British Indian-American producer, comedy writer, comedian, and actor of TV (The Daily Show; The Brink; Jericho; The Bedford Diaries) and movies (The Understudy; The Internship; Music and Lyrics; The Proposal), born March 5, 1966. (Aasif Mandvi 2016 Photo: Sarah E. Greeman / Peabody Awards)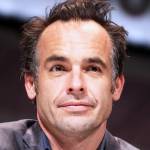 Paul Blackthorne is 54
British actor of TV (Quentin Lance on Arrow & The Flash; Lipstick Jungle; 24; ER; Presidio Med; The Dresden Files; Holby City; Big Shots; Peak Practice; Deadwood; White Collar) and movies (The Truth Game; Rhythm & Blues; Four Corners of Suburbia), born March 5, 1969. (Paul Blackthorne 2013 Photo: Gage Skidmore)
Yuri Lowenthal is 52 (married Tara Platt)
American screenwriter, producer, and voice-over actor of movies, TV (Mega Man Star Force; Blue Dragon; Ben 10: Ultimate Alien; Shelf Life), and video games (Prince of Persia; Castlevania; Persona 3; Call of Duty: Black Ops; Spider-Man), born March 5, 1971. (Yuri Lowenthal 2009 Photo: Tara Platt)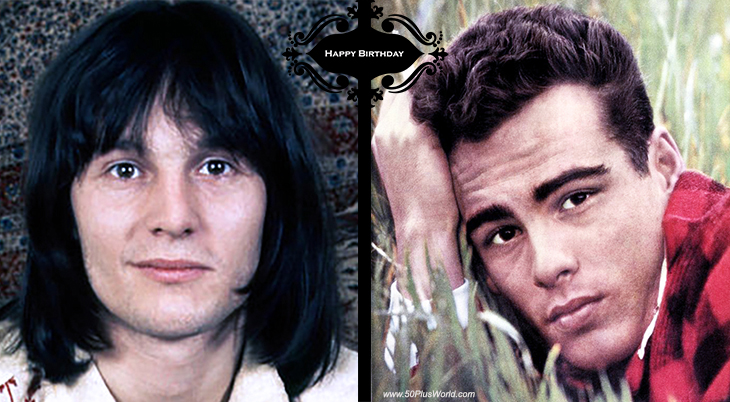 (Murray Head 1972: Allen Warren | Dean Stockwell 1958) 
Happy Birthday to everyone celebrating their birthday on March 5th!
Remember These March 5th Famous Birthdays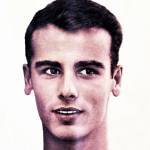 Dean Stockwell (son of Harry Stockwell, brother of Guy Stockwell)
Oscar-winning American actor of TV (Quantum Leap; Battlestar Galactica; Street Gear; Dr. Kildare) & movies (Compulsion; Married to the Mob; Kim; Win, Place or Steal; The Boy With Green Hair; Gentleman's Agreement; The Valley of Decision; Anchors Aweigh; McHale's Navy; Blue Velvet) (born Mar. 5, 1936 – died Nov. 7, 2021; age 85). Ex of Millie Perkins. (Dean Stockwell 1957)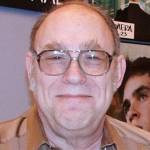 Mike Resnick (nee Michael Diamond Resnick)
5-time Hugo Award-winning American erotic fiction and sci-fi columnist, editor, short story writer (Kirinyaga; The Manamouki; Seven Views of Olduvai Gorge; The 43 Antarean Dynasties; Travels with My Cats), and novelist (Pursuit on Ganymede; Lucifer Jones novels) (born Mar. 5, 1942 – died Jan. 9, 2020; age 77). Mike Resnick died of cancer. (Mike Resnick 2008 Photo: pyropyga)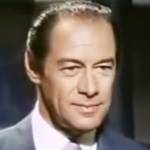 Rex Harrison (nee Reginald Carey Harrison; ex of Lilli Palmer, Kay Kendall)
Tony & Oscar-winning English film (My Fair Lady; Anna and the King of Siam; Cleopatra; The Ghost and Mrs. Muir; Doctor Dolittle; The Yellow Rolls Royce; Unfaithfully Yours; Blithe Spirit; The Reluctant Debutante; The Foxes of Harrow) (born Mar. 5, 1908 – died June 2, 1990; age 82). Rex Harrison died of pancreatic cancer. (Rex Harrison 1960 Midnight Lace Trailer)
James Noble
American actor of TV (Governor Eugene Xavier Gatling on Benson; First Impressions; One Life to Live; The Doctors; Another World; As The World Turns; The Brighter Day) and movies (10; 1776; Summer of My German Soldier; Being There; Airplane II: The Sequel) (born Mar. 5, 1922 – died Mar. 28, 2016; age 94). James Noble had a stroke before he died. (James Noble 1981 Photo)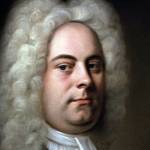 George Frideric Handel (nee Georg Friedrich Handel)
German-British organist, composer of baroque style operas (Messiah), other choral and classical music works (Joy to the World; Music for the Royal Fireworks; Sarabande; Water Music – Allegro Moderato; The Arrival of the Queen of Sheba; Hallelujah Chorus; For Unto Us a Child is Born) (born Mar. 5, 1685 – died Apr. 14, 1759; age 74) (Georg Handel c. 1726-1728: Balthasar Denner)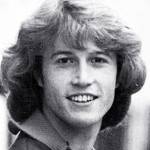 Andy Gibb (nee Andrew Roy Gibb; brother of Robin, Maurice, & Barry Gibb)
English singer-songwriter (I Just Want to Be Your Everything; Shadow Dancing; An Everlasting Love; [Love is] Thicker Than Water; [Our Love] Don't Throw It All Away), host & actor of stage (The Pirates of Penzance) & TV (Solid Gold) (born Mar. 5, 1958 – died Mar. 10, 1988; age 30). Ex-partner of Victoria Principal. Andy Gibb died of myocarditis. (Andy Gibb c. 1978)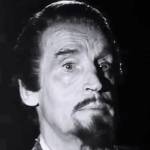 Henry Daniell (nee Charles Henry Pywell Daniel)
British actor of stage, TV (Wagon Train; 77 Sunset Strip) & movies (Song of Love; The Body Snatcher; Sherlock Holmes in Washington; The Great Dictator; We Are Not Alone; The Sea Hawk; Wake of the Red Witch; The Thirteenth Chair; Madame X; All This, and Heaven Too; The Path of Glory; The Philadelphia Story) (born Mar. 5, 1894 – died Oct. 31, 1963; age 69). (Henry Daniell 1961 Thriller)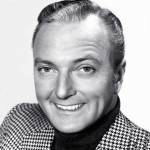 Jack Cassidy (nee John Joseph Edward Cassidy)
Tony Award-winning American actor of stage, TV (He & She; Columbo) & films (W.C. Fields and Me; The Eiger Sanction; Bunny O'Hare; Look in Any Window; The Private Files of J. Edgar Hoover) (born Mar. 5, 1927 – died Dec. 12, 1976; age 49). Ex of Evelyn Ward & Shirley Jones; father of David, Shaun & Patrick Cassidy. Jack Cassidy died in a house fire. (Jack Cassidy 1967-1968: CBS)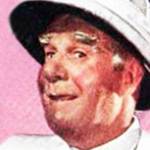 Henry Travers (nee Travers John Heagerty)
English film actor Henry Travers (It's a Wonderful Life; The Bells of St. Mary's; Random Harvest; The Invisible Man; Mrs. Miniver; Shadow of a Doubt; The Yearling; Madame Curie; High Sierra; Anne of Windy Poplars; Primrose Path; Stanley and Livingstone; Dark Victory; Dodge City) (born Mar. 5, 1874 – died Oct. 18, 1965; age 91). (Henry Travers 1939 The Rains Came Ad)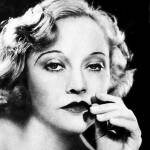 Sheila Terry (nee Kay Clark)
American press agent, actress of stage & films (The Silk Express; The Sphinx; Haunted Gold; 'Neath the Arizona Skies; Scarlet Dawn; The Lawless Frontier; Murder on a Bridle Path; Society Fever; Son of a Sailor; The House on 56th Street; Week-End Marriage) (born Mar. 5, 1910 – died Jan. 19, 1957; age 46). Sheila Terry was impoverished; her cause of death unknown. (Sheila Terry 1932)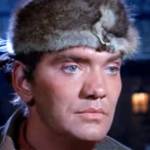 James Wainwright
American character actor of TV (Daniel Boone; Jigsaw; Beyond Westworld; Cannon; Death Valley Days; McCloud; The Virginian; The Fall Guy; The Guns of Will Sonnett) and films (The Private Files of J. Edgar Hoover; The Survivors; Joe Kidd; Mean Dog Blues; The President's Plane is Missing) (born Mar. 5, 1938 – died Dec. 20, 1999; age 61). (James Wainwright 1970 Daniel Boone)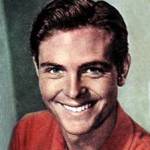 Craig Hill (nee Craig Hill Fowler; married Teresa Gimpera)
American actor of TV (P.T. Moore on Whirlybirds; My Friend Flicka) & films (Detective Story; Black Box Affair; All About Eve; What Price Glory; Tammy and the Bachelor; The Black Shield of Falworth; Fixed Bayonets; Deadly Duo; Food of Love; The Swinger; The Outcasts of Poker Flat) (born Mar. 5, 1926 – died Apr. 21, 2014; age 88). Ex-partner of Ray Stricklyn. (Craig Hill 1950: Fink and Smith)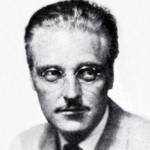 George Meeker
American film actor (Murder in the Big House; Strictly Dishonorable; Back Street; Thief in the Dark; Chicken a La King; The Girl-Shy Cowboy; The Misleading Lady; Vanity Street; Afraid to Talk; Tess of the Storm Country) (born Mar. 5, 1904 – died Aug. 19, 1984; age 80). George Meeker died of Alzheimer's disease complications. (George Meeker 1935 Photo: Universal Weekly)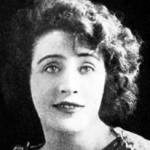 Ann Codee (nee Anna Marie Vannuefflin; married Frank Orth)
Belgian actress of vaudeville (Codee and Orth) & films (42nd Street; Brilliant Marriage; So Dark the Night; Can-Can; Hi, Gaucho!; Arise, My Love; Come Live With Me; Tonight We Raid Calais; Rose of Santa Rosa; Mr. Imperium;  It's Great to Be Young; The Lady Pays Off; So This is Paris; Kings Go Forth) (born Mar. 5, 1890 – died May 18, 1961; age 71). (Ann Codeeo: 1926 N.V.A. Yearbook)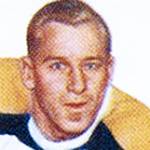 Milt Schmidt (nee Milton Conrad Schmidt)
Hockey Hall of Fame Canadian pro hockey player, NHL All-Star centre for the Boston Bruins (1939 & 1941 Stanley Cup Champions; 1951 NHL MVP / Hart Trophy winner), WWII veteran, NHL coach & General Manager (Boston Bruins – 1970 & 1972 Stanley Cup Champions; Washington Capitals) (born Mar. 5, 1918 – died Jan. 4, 2017; age 98). (Milt Schmidt 1954: TGC)
*Images are public domain or Creative Commons licensed & sourced via Wikimedia Commons, Vimeo, or Flickr, unless otherwise noted*