July 20th Birthdays
If you were born on July 20th you share a celebrity birthday with these famous people:
Cormac McCarthy is 88 (nee Charles McCarthy)
American playwright, screenwriter, and Pulitzer Prize-winning novelist (The Road; Blood Meridian; All the Pretty Horses; No Country for Old Men; Child of God; Suttree; Outer Dark; The Orchard Keeper; The Crossing; Cities of the Plain), born July 20, 1933.
Kim Carnes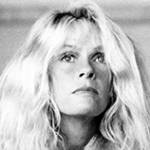 is 76 (aka Kim Carnes Ellingson)
Grammy Award-winning American musician, songwriter (The Heart Won't Lie), and raspy-voiced singer (Bette Davis Eyes; More Love; Crazy in the Night; More Love; Don't Fall in Love With a Dreamer; What About Me?; Say You Don't Know Me) born July 20, 1945. (Kim Carnes 1993 Photo: Kim Carnes)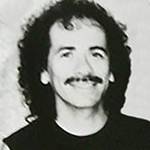 Carlos Santana is 74
Grammy Award-winning Mexican-American guitar player, and songwriter (Evil Ways; Black Magic Woman; She's Not There; Smooth; Maria Maria; Why Don't You & I; Winning; Hold On; The Game of Love; Into the Night), born July 20, 1947. (Carlos Santana 1989 Photo: Michael Grecco / HBO Cinemax)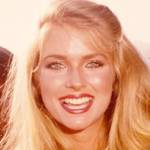 Donna Dixon is is 64

American beauty queen (1976 Miss Virginia USA; 1977 Miss Washington D.C. World), actress of television (Sonny Lumet on Bosom Buddies; Berrenger's; Charmed Lives) and movies (Spies Like Us; Doctor Detroit; The Couch Trip; Wayne's World), born July 20, 1957. (Donna Dixon 1980s Photo: nloik)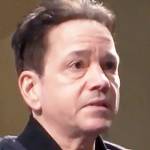 Frank Whaley is 58
American screenwriter, director & actor of TV (The Dead Zone; Ray Donovan; Luke Cage) and movies (Career Opportunities; The Doors; Back in the U.S.S.R.; Swing Kids; Field of Dreams; Like Sunday, Like Rain; Broken Arrow; The Jimmy Show), born July 20, 1963. (Frank Whaley 2017 Screenshot: Dante Luna)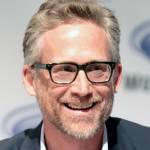 Reed Diamond is 54

American actor of TV (Det. Mike Kellerman on Homicide: Life on the Street; Damien Karp on Franklin & Bash; Loving; Judging Amy; Designated Survivor; Agents of S.H.I.E.L.D.) and movies (Spider-Man 2; Much Ado About Nothing; Moneyball), born July 20, 1967. (Reed Diamond 2015 Photo: Gage Skidmore)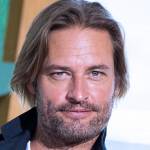 Josh Holloway is 52
American producer, model & actor of TV (James 'Sawyer' Ford on Lost; Will on Colony; Angel; CSI: Crime Scene Investigation; Intelligence) and movies (Cold Heart; Moving August; Stay Cool; Paranoia; Sabotage; Mission: Impossible – Ghost Protocol), born July 20, 1969. (Josh Holloway 2016 Photo: Dominick D)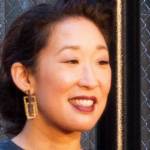 Sandra Oh is 50
Canadian-American actress of TV (Cristina Yang on Grey's Anatomy; Rita Wu on Arliss; Eve on Killing Eve) and films (The Diary of Evelyn Lau; Last Night; Under the Tuscan Sun; Sideways; Tammy; The Princess Diaries; Double Happiness; Ramona and Beezus), born July 20, 1971. (Sandra Oh 2011 Photo: Tabercil)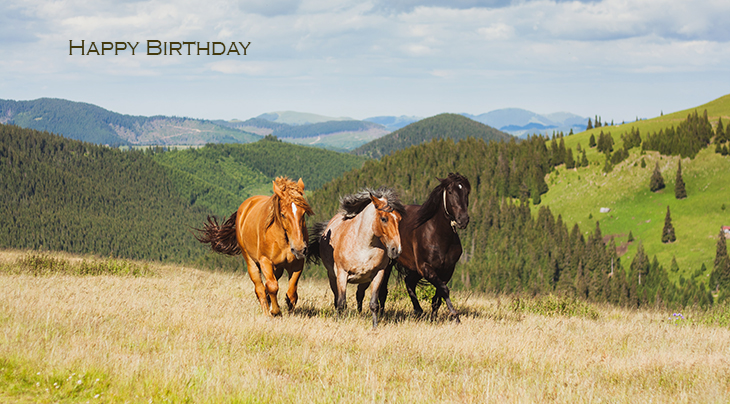 (Horses, Rodna Mountains, Romania Photo: Florin Beudean via Unsplash)
Happy Birthday to everyone celebrating their birthday on July 20th!
Remembering These July 20th Famous Birthdays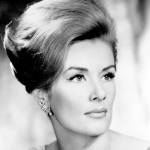 Sally Ann Howes (aka ex-Mrs. Richard Adler)

British-American singer & actress of London's West End and Broadway stages (Brigadoon), TV (Secrets; To Tell the Truth; Sally Ann Howes Variety Show), and movies (Chitty Chitty Bang Bang; Thursday's Child; Anna Karenina, Fools Rush In; Paradise Lagoon; Death Ship) (born July 20, 1930 – died Dec. 19, 2021; age 91). (Sally Ann Howes 1965 Photo: Gerard W. Purcell)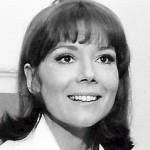 Diana Rigg (nee Enid Diana Elizabeth Rigg)
Tony & Emmy Award-winning English actress of stage (Medea), television (Emma Peel on The Avengers; Masterpiece Mystery; Game of Thrones; Diana; Victoria), and movies (On Her Majesty's Secret Service; The Hospital; Evil Under the Sun) (born July 20, 1938 – died Sept. 10, 2020; age 82). Diana Rigg died of cancer. (Diana Rigg 1973 Diana Photo: NBC TV)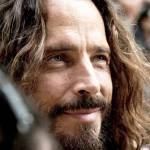 Chris Cornell (nee Christopher John Boyle)
American lead rock singer for Soundgarden & Audioslave (Black Hole Sun; Pretty Noose; Burden in My Hand; Like a Stone; Be Yourself; Doesn't Remind Me; Can't Change Me; Nearly Forgot My Broken Heart) (born July 20, 1964 – died May 18, 2017; age 52). Chris Cornell had depression and died by suicide. (Chris Cornell 2011 Photo: Josh Jensen)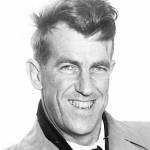 Edmund Hillary

New Zealand explorer (1958 South Pole expedition; 1985 North Pole flight landing), first mountain climber (with Sherpa Tenzing Norgay) to reach the summit of Mount Everest (1953), founder of the Himalayan Trust (born July 20, 1919 – died Jan. 11, 2008; age 88). Sir Edmund Hillary died of heart failure. (Sir Edmund Hillary 1955 Photo: The Evening Post)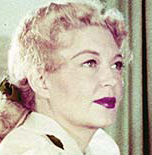 Cindy Walker
American Country Music Hall of Fame singer & songwriter (When My Blue Moon Turns to Gold Again; You Don't Know Me; Dream Baby [How Long Must I Dream]; Distant Drums; Cherokee Maiden) (born July 20, 1918 – died Mar. 23, 2006; age 87). Cause of death for Cindy Walker is unknown. (Cindy Walker 1950 Photo: Courtesy Country Music Hall of Fame and Museum)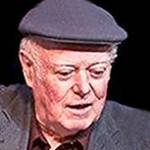 Alistair MacLeod
Canadian novelist (No Great Mischief), creative writing professor (U. of Windsor), & short story writer (The Lost Salt Gift of Blood; As Birds Bring Forth the Sun; The Closing Down of Summer; Remembrance; Second Spring) (born July 20, 1936 – died Apr. 20, 2014; age 77). Alistair MacLeod had a stroke months before dying. (Alistair MacLeod 2012 Photo: Graham Iddon)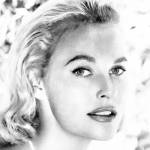 Lola Albright
American actress of TV (Edie Hart on Peter Gunn; The Bob Cummings Show; Peyton Place) and movies (Champion; A Cold Wind in August; Kid Galahad; The Good Humor Man; The Tender Trap; Lord Love a Duck; Tulsa; The Impossible Years) (born July 20, 1924 – died Mar. 23, 2017; age 92). Lola Albright died of natural causes. (Lola Albright 1962 Kraft Music Hall Photo: J Walter Thompson)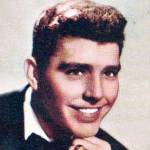 Buddy Knox

American Rockabilly Hall of Fame singer and songwriter (Party Doll; Hula Love; Rock Your Little Baby to Sleep; Somebody Touched Me; Lovey Dovey; She's Gone; Ling, Ting, Tong; Long Lonely Nights) (born July 20, 1933 – died Feb. 14, 1999; age 65). Cause of death for Buddy Knox was lung cancer. (Buddy Knox 1957 Photo: Topps Gum Cards / Roulette Records)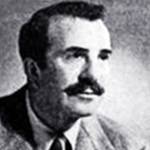 Murray Forbes
American actor of vaudeville, radio (Willy Fitz Sr. on Ma Perkins; The General Tire Show; The Guiding Light; Papa Schultz on Today's Children; Talkie Picture Time; The Hoofinghams; The Story of Mary Marlin), and thriller novelist, author of Hollow Triumph (1946) (born July 20, 1905 – died Jan. 28, 1987; age 81). Murray Forbes died of cancer. (Murray Forbes 1946 Radio Mirror)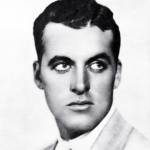 Art Jarrett (nee Arthur L. Jarrett Jr.)
American musician (trombone, guitar, banjo), tenor singer (Everything I Have is Yours), bandleader & actor of orchestras, vaudeville stages, and films (Trigger Pals; Ace of Aces; Dancing Lady; Riptide; Melody Girl; Let's Fall in Love; Susie's Affairs; Hollywood Party; Happy Heels; Art Jarrett) (born July 20, 1907 – died July 23, 1987; age 80). (Arthur Jarrett 1932 Photo: Radio Album)
*Images are public domain or Creative Commons licensed & sourced via Wikimedia Commons, Vimeo, or Flickr, unless otherwise noted*