August 22nd Birthdays
If you were born on August 22nd you share a celebrity birthday with these famous people: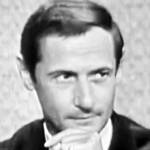 Marc Bohan is 95

French head fashion designer for the House of Dior (1958-1989), Jean Patou, and his own brand; designer for Princess Grace of Monaco & for Elizabeth Taylor in Secret Ceremony (1968), and for Brigitte Bardot in The Bear and the Doll (1970), born August 22, 1926. (Marc Bohan 1963 What's My Line?)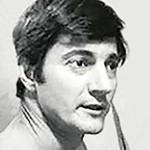 Carl Yastrzemski is 82 ("Yaz")
Retired American MLB Baseball Hall of Fame baseball player (left field, third base, first base, DH) for the Boston Red Sox (1961-1983), 1967 American League MVP, 18-time MLB All-Star, and 7-time Gold Glove winner, born August 22, 1939. (Carl Yastrzemski 1970 AP WirePhoto)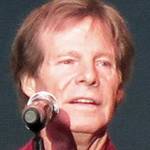 Ron Dante is 76 (nee Carmine John Granito)
American lead singer of The Cuff Links (Tracy), and TV cartoon bands The Chan Clan and The Archies (Sugar, Sugar; Jingle Jangle; Bang-Shang-A-Lang; Who's Your Baby), songwriter, & record producer (Barry Manilow), born August 22, 1945. (Ron Dante 2017 Photo: Louise Palanker)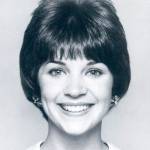 Cindy Williams is 74 (nee Cynthia Jane Williams)
American actress of stage, television (Shirley Feeney on Laverne & Shirley and Happy Days; Cathy Hale on Getting By; Normal Life; The Funny Side), and movies (American Graffiti; Bingo; The Killing Kind; The Conversation), born August 22, 1947. (Cindy Williams 1976 Laverne & Shirley Photo: ABC)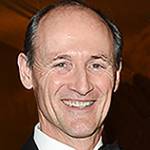 Colm Feore is 63

American-Canadian actor of stage, TV (The Borgias; House of Cards; 24; The Listener), and movies (Ignition; The Chronicles of Riddick; Bon Cop Bad Cop; Changeling; Beautiful Dreamers; National Security; Paycheck), born August 22, 1958. (Colm Feore 2013 Photo: George Pimentel Photography / CFC)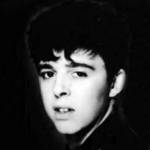 Roland Orzabal is 60 (nee Roland Jaime Orzabal de la Quintana)
English songwriter, musician & singer, and co-founder of Tears for Fears (Shout; Everybody Wants to Rule the World; Sowing the Seeds of Love; Head Over Heels; Woman in Chains; Break It Down Again; Mad World), born August 22, 1961. (Roland Orzabal 1983 Tears for Fears Photo: Los Angeles Times Syndicate)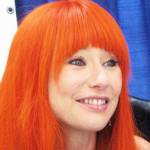 Tori Amos is 58 (nee Myra Ellen Amos)
American pianist, songwriter, and mezzo-soprano singer (Silent All These Years; Spark; God; Caught a Life Sneeze; Cornflake Girl; Professional Widow [It's Got to Be Big]; Crucity; Sleeps With Butterflies; Pretty Good Year; Winter; Jackie's Strength), born August 22, 1963. (Tori Amos 2008 Photo: Kris Awesome)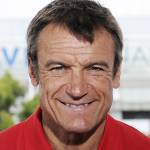 Mats Wilander is 57
International Tennis Hall of Fame Swedish tennis pro, 1988 World #1 ranked men's player, winner of 7 Grand Slam singles (French Open 3x, Australian Open 3x, US Open 1x) and 1 Grand Slam Doubles (US Open 1986), born August 22, 1964. (Mats Wilander 2014 Photo: Corinne Dubreuil / Eurosport)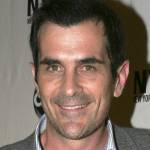 Ty Burrell is 54 (nee Tyler Gerald Burrell)
Emmy Award-winning American comedian & actor of stage, TV (Phil Dunphy on Modern Family; Out of Practice), and movies (The Darwin Awards; Dawn of the Dead; Butter; Evolution; In Good Company; The Incredible Hulk), born August 22, 1967. (Ty Burrell 2009 Photo: Martyne Borkowski / © Rubenstein)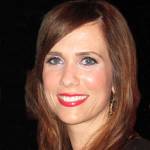 Kristen Wiig is 48
American screenwriter & actress of TV (Saturday Night Live; The Spoils of Babylon; Arrested Development; The Last Man on Earth) and films (Bridesmaids; Ghostbusters; Welcome to Me; Downsizing; Despicable Me; Girl Most Likely; The Martian), born August 22, 1973. (Kristen Wiig 2008 Photo: Rachel Sklar)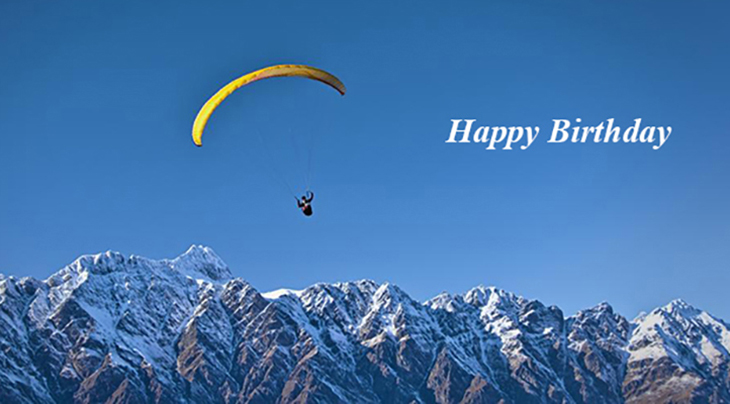 (Parachute/Paragliding, Queenstown, New Zealand Photo: Tomas Sobek via Unsplash)
Happy Birthday to everyone celebrating their birthday on August 22nd!
Remember These August 22nd Famous Birthdays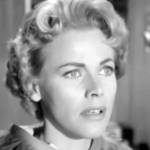 Honor Blackman
English actress of TV (Catherine Gale on The Avengers; Laura West on The Upper Hand; Probation Officer; Doctor Who; Coronation Street) and movies (Goldfinger; A Night to Remember; The Cat and the Canary; Breakaway; Jason and the Argonauts) (born Aug. 22, 1925 – died Apr. 5, 2020; age 94). Honor Blackman died of natural causes. (Honor Blackman 1960 The Four Just Men)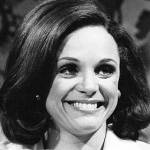 Valerie Harper
Emmy Award-winning American dancer & actress of stage, TV (Rhoda Gerard Morganstern on The Mary Tyler Moore Show & Rhoda; Valerie; City; The Office), and movies (Blame it on Rio; The Last Married Couple in America) (born Aug. 22, 1939 – died Aug. 30, 2019; age 80). Valerie Harper had brain and lung cancer before she died. (Valerie Harper 1974 Photo: CBS Television)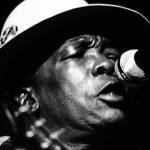 John Lee Hooker
Blues and Rock & Roll Hall of Fame guitarist, Grammy Lifetime Achievement Award-winning singer and songwriter (Boogie Chillen; Boom Boom; I'm in the Mood; Don't Look Back; Crawlin' King Snake; Dimples; Gloria; Hobo Blues) (born Aug. 22, 1912 – died June 21, 2001; age 88). John Lee Hooker died of natural causes. (John Lee Hooker 1978 Photo: Jean-Luc Ourlin)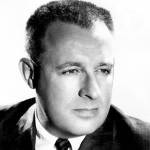 Ray Bradbury

Pulitzer Prize-winning American sci-fi horror, fantasy, mystery and fiction writer (Farenheit 451; The Martian Chronicles; The Illustrated Man; I Sing the Body Electric; Something Wicked This Way Comes) and screenwriter (It Came From Outer Space) (born Aug. 22, 1920 – died June 5, 2012; age 91). Ray Bradbury's cause of death is unknown. (Ray Bradbury 1959 Photo: CBS TV)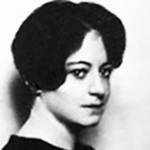 Dorothy Parker (nee Dorothy Rothschild)

O. Henry Award-winning American short story writer (Big Blonde), poet (Enough Rope), theatre critic, Algonquin Round Table wit, and blacklisted screenwriter (A Star is Born; Smash-Up, the Story of a Woman) (born Aug. 22, 1893 – died June 7, 1967; age 73). Dorothy Parker died of a heart attack. (Dorothy Parker c. 1928 Algonquin Round Table Photo: Kevin Fitzpatrick)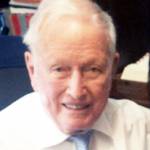 Denton Cooley
American cardiothoracic heart surgeon who implanted the first total artificial heart in 1969, Texas Heart Institute chief surgeon and founder, author of 1400+ scientific articles and books (100,000 Hearts: A Surgeon's Memoir), (born Aug. 22, 1920 – died Nov. 18, 2016; age 96). Cause of death for Denton Cooley is unknown. (Denton Cooley 2015 Photo: Cand,med,Egi)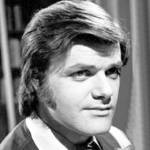 George Reinholt
American actor of stage, movies (Looking Up), and daytime television soap operas (Erik Fulda on The Secret Storm 1967-1968; Steve Frame on Another World 1968-1975; Tony Harris Lord on One Life to Live 1975-1977) (born Aug. 22, 1940 – died Nov. 11, 2013; age 73). Cause of death for George Reinholt was cancer. (George Reinholt 1973 Another World Photo: NBC Television)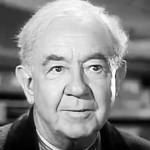 Cecil Kellaway
South African actor of TV (The Twilight Zone; Adventures in Paradise) & movie actor (Harvey; Kim; Tarnished Angel; Wuthering Heights; The Luck of the Irish; The Postman Always Rings Twice; Guess Who's Coming to Dinner; The House of the Seven Gables; Spinout; Mrs. Parkington; Frenchman's Creek) (born Aug. 22, 1890 – died Feb. 28, 1973; age 82). (Cecil Kellaway 1959 Johnny Ringo)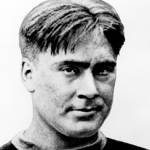 Mel Hein (nee Melvin Jack Hein)
American College & Pro Football Hall of Fame NFL football player (New York Giants – 1934 & 1938 NFL champions), 1938 NFL MVP, NFL & college football coach (Los Angeles Rams; USC Trojans; Union College) (born Aug. 22, 1909 – died Jan. 31, 1992; age 82). Mel Hein died of stomach cancer. (Mel Hein 1930s Photo: New York Giants)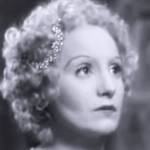 Elisabeth Bergner (nee Elisabeth Ettel)
Austrian-English actress of stage, TV (Dangerous Knowledge), and movies (Escape Me Never; As You Like It; Dreaming Lips; Stolen Life; Paris Calling; Husbands or Lovers; The Loves of Ariane; Cry of the Banshee; The Pedestrian; Strogoff) (born Aug. 22, 1897 – died May 12, 1986; age 88). Elisabeth Bergner died of cancer. (Elisabeth Bergner 1934 The Rise of Catherine the Great)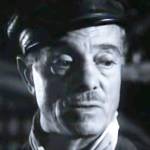 Jay Novello (nee Michael Romano)
American actor of TV (McHale's Navy; Zorro; 77 Sunset Strip; Maverick; Mannix; Naked City; I Love Lucy; Family Affair; Death Valley Days; Lassie; Mod Squad; Bonanza; I Spy; The Andy Griffith Show; The Lucy Show) and movies (The Pride and the Passion; The Border Legion) (born Aug. 22, 1904 – died Sept. 2, 1982; age 78). Jay Novello died of lung cancer. (Jay Novello 1964 12 O'Clock High)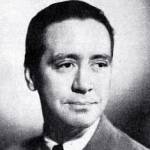 James Meighan
American actor of stage and 1930s-1950s golden age radio serials (Just Plain Bill; Adventures of the Falcon; Amanda of Honeymoon Hill; Backstage Wife; Helen Trent; Our Gal Sunday; Meet Miss Julie; Special Agent; Dr. Christian; Marie, The Little French Princess; Alias Jimmy Valentine; Dot and Will) (born Aug. 22, 1903 – died June 20, 1970; age 66). (James Meighan 1953 Photo: Radio TV Mirror)
*Images are public domain or Creative Commons licensed & sourced via Wikimedia Commons, Vimeo, or Flickr, unless otherwise noted*