Celebrating Seniors - Mike Connors Turns 90
January 2017 Update: Mike Connors has died on January 26, 2017 at the age of 91. Cause of death was leukemia.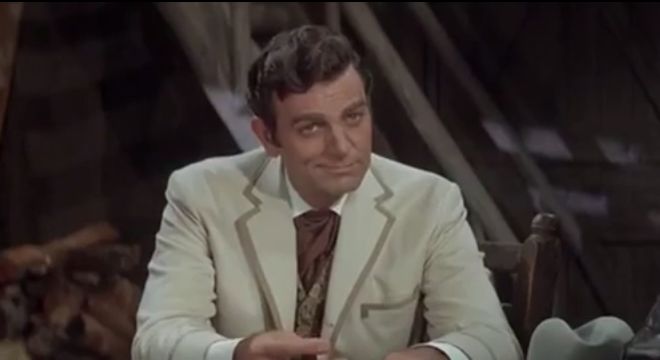 (Mike Connors 1966 Stagecoach Movie Screenshot)
American actor and now nonagenarian senior citizen Mike Connors was born August 15, 1925 in Fresno, California. His nickname of "Touch" began in high school where he played basketball…an easier name to pronounce than his birth name of Krekor Ohanian, given to him by his Armenian parents. "Touch" served in the US Army Air Forces during World War II, and when the war ended he attended UCLA on the G. I. Bill of Rights and a basketball scholarship. Director William Wellman was in the audience for a UCLA basketball game and noticed how expressive Connor's face was; Wellman asked the coach to see if Connors would be interested in acting and got an affirmative answer. Soon after, Mike Connors was asked by UCLA to try out for plays and he switched his major to theatre, studying acting.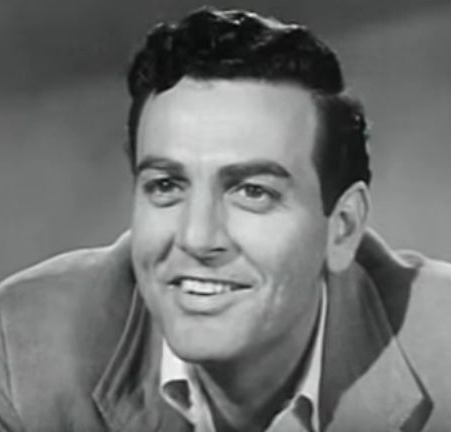 In an interview with Colin Dangaard published in the Sarasota Tribune in 1978, Mike Connors recalled meeting his wife Mary Lou Wiley while he was still in college as an undergrad; they married in September, 1949. Son Matthew Gunanr Ohanion was born in 1958.
(Mike Connors 1959 One Step Beyond Screenshot)
Mike Connors had received his undergraduate degree and was studying law when he got his first on-screen acting role, in the movie Sudden Fear (1952), starring Joan Crawford, Jack Palance, Gloria Grahame, and Bruce Bennett.
Initially he was professionally billed by his basketball nickname, "Touch", with the last name changed to Connors because Ohanian was considered too close to O'Hanlon (another actor of the day). Below, John Lund, Dorothy Malone (Peyton Place), and Mike Connors are featured in the movie trailer for Five Guns West (1955). Look carefully and you'll see a young James B. Sikking as Union army officer who gets gunned down; and hear Connors credited as "Touch" Connors. 
More "B" movie roles – quite a few of them in horror films such as The Day the World Ended (1955) with Richard Denning (Hawaii Five-O) – followed for "Touch" Connors in the 1950's. 
By this time television had come along and Mike Connors began landing guest spots in different television series including episodes in several westerns such as Gunsmoke (1956), Maverick (1957), and Wagon Train (1958).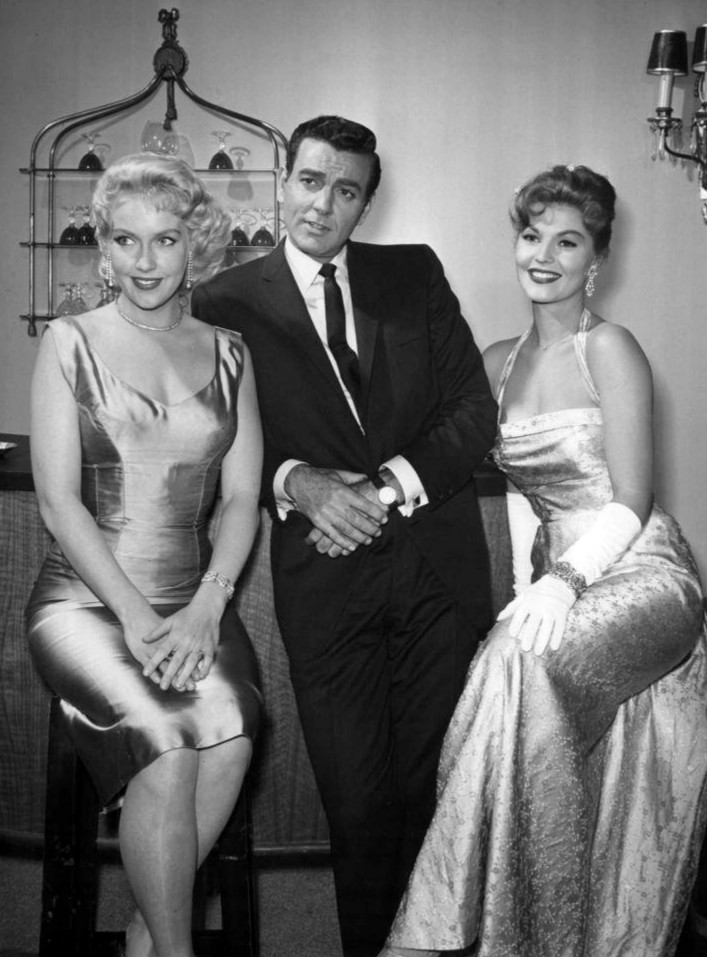 (1960 Photo: CBS Television)
When Mike Connors was cast as Nick Stone, the star of Tightrope (1959-1960), a crime television show, his professional first name was changed from "Touch" to Mike.
Tightrope was the first starring television role and significant money that Connors achieved in his acting career.
From left, Leigh Snowden, Mike Connors, and Claire Kelly in Tightrope.
Daughter Dana Lee Connors was born in 1960 and completed the young Connors family.
Post Tightrope, Mike Connors continued to act in supporting roles in movies – the TV movie The Expendables (1962) with Dina Merrill; Good Neighbour Sam (1963); and as a guest star in television series, including Perry Mason (1964).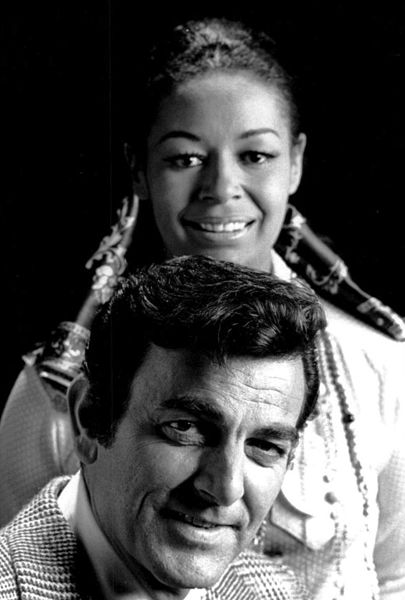 (Gail Fisher & Mike Connors 1970 Mannix Photo: CBS Television)
In 1967 Mike Connors landed the lead role in the television series he is most closely associated with by baby boomers to this day, that of tough detective Joe Mannix in the CBS series Mannix (1967-1975).
On the show, Joe Mannix is assisted by his African-American secretary Peggy, played by actress Gail Fisher (seasons 2-8).
Actor Joseph Campanella played Lew Wickersham, Mannix's Intertect boss from 1967-1972. During the series run for Mannix, both Gail Fisher and Mike Connors were nominated several times for Emmy Awards (Gail Fisher won once) and Golden Globe Awards (Connors won once, in 1969; and Fisher won twice).
In a 2008 interview with the Washington Post (the year the Mannix series was released on DVD), Connors recalled doing his own stunts on the series, breaking his wrist and dislocating his shoulder while filming the pilot episode of Mannix.
In an 1998 article by Ann Conway for The Los Angeles Times, it was reported that while Mannix was on the air, Connor's son Matthew, who had begun hearing voices and experiencing hallucinations at age 15, was diagnosed with schizophrenia. Mike Connors became a vocal supporter of the mentally ill and worked to erase the stigma of mental illness. Connors was recognized by UC Irvine College of Medicine's Brain Imaging Center Committee with the Silver Ribbon Award in 1998 for his contribution to this cause.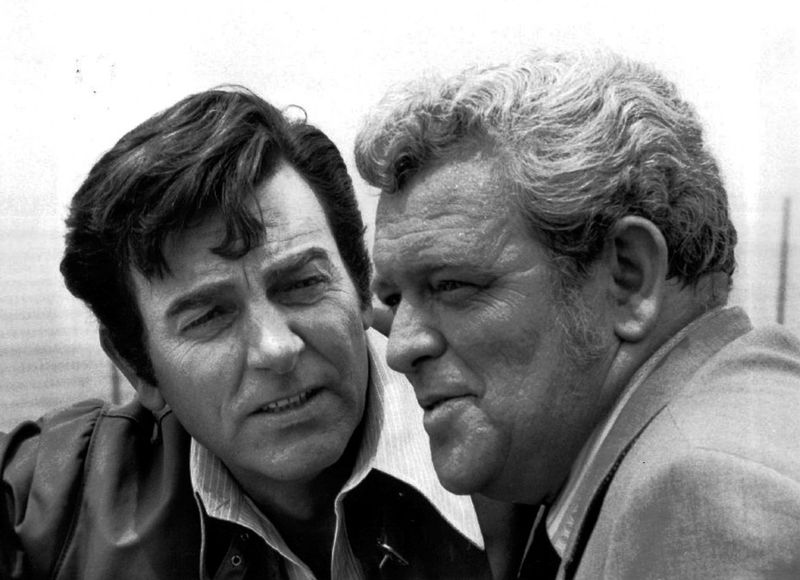 (Mike Connors & Eddie Eagan 1972 Mannix Photo: CBS Television)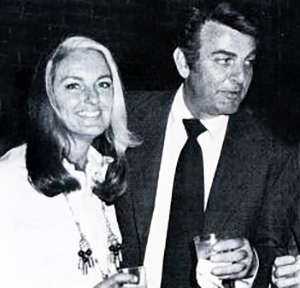 (Mike Connors & wife Mary Lou Connors 1972 Hollywood Studio Magazine)
When Mannix ended, now 50+ Mike Connors had a short break from acting before being cast in several movies. He co-starred in the TV movie Long Journey Back (1978) with Cloris Leachman, Stephanie Zimbalist, and Nicolas Coster. 
The year after Mannix went off the air, Connor co-starred with Mariette Hartley, Clu Gulager, Patrick O'Neal and James Shigeta in the TV thriller The Killer Who Wouldn't Die (1976). 
Mike Connors had a supporting role in the big-screen cold-ward thriller Avalanche Express (1979), and in other made-for-TV movies and guest-starring roles in television series. His next starring role in a television series was as Ben Slater, leader of a team of top FBI agents in Today's F.B.I. (1981-1982). 
During the rest of the 1980's, Mike Connors continued to act in "B" movies and on television, scoring the role of Air Force Colonel Harrison "Hack" Peters in the mini-series War and Remembrance (1988).
As he entered his senior citizen years in the 1990's, Mike Connors appeared in the occasional television guest spot and supporting actor role in movies such as the tragi-comedy Gideon (1999) about a much younger, mentally disabled man (Christopher Lambert) living in a nursing home with grumpy male and female senior citizens. In the biopic James Dean: Live Fast, Die Young (1997) starring Casper Van Dien, Carrie Mitchum, and Diane Ladd, Mike Connors played movie studio head Jack Warner. Below, the movie trailer for James Dean: Live Fast, Die Young features Casper Van Dien, Robert Mitchum, Mike Connors and Connie Stevens.
In his septuagenarian and octogenarian senior years, Mike Connors was essentially retired although he did make an appearance in the movie Nobody Knows Anything (2003) as Joe Mannix, and as Hugo on an episode of Two and a Half Men (2007). His son Matthew Connors died in 2007 from heart failure, a tragedy for Connors and his family; he's been completely retired since then. When the Mannix series was released to DVD in 2007, in a television interview for Fox News the 83-year-old actor explained he kept in shape with swimming and playing golf, and credited his happy marriage to keeping him young.
In 2011 Mike Connors sued CBS and Paramount for unrealized royalties from Mannix; an undisclosed settlement was reached later that year. Today senior citizen Mike Connors aka Krekor Ohanian, celebrates his 90th birthday – and looks forward to his 66th wedding anniversary with wife Mary Lou in September.
*Images are public domain or Creative Commons licensed & sourced via Wikimedia Commons, Vimeo, YouTube, or Flickr, unless otherwise noted*