February 26th Birthdays
If you were born on February 26th you share a celebrity birthday with these famous people:
Bill Duke (nee William Henry Duke Jr.)
American producer, director, & actor of TV (Palmerstown, U.S.A.; Falcon Crest; Knots Landing; Karen Sisco) and films (Predator; Car Wash; Bird on a Wire; Sister Act 2: Back in the Habit; Payback; The Limey; X-Men: The Last Stand), born February 26, 1943. (Bill Duke 1977 Palmerstown, U.S.A. Photo: CBS)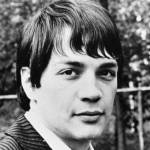 Mitch Ryder (nee William S. Levise Jr.)
American musician & singer with The Detroit Wheels (Devil with a Blue Dress On; Jenny Take a Ride; Too Many Fish in the Sea; Sock it to Me-Baby; Little Latin Lupe Lu; Breakout), born February 26, 1945. (Mitch Ryder 1967: Premier Talent Associates / Dynovice Records / Richard Gersh Associates Inc.)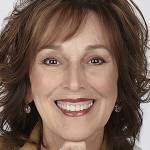 Elizabeth George (nee Susan Elizabeth George)
American mystery novelist, author of the Inspector Thomas Lynley and Edge of Nowhere series (A Great Deliverance; Payment in Blood; Believing the Lie; The Edge of the Light; Missing Joseph; Something to Hide; Careless in Red), born February 26, 1949. (Elizabeth George 2014 Photo: Harvest House Publishers)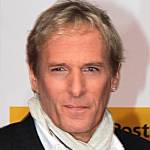 Michael Bolton (nee Michael Bolotin; ex-fiance of Nicollette Sheridan)
Grammy Award-winning American songwriter and singer, (How Am I Supposed to Live Without You; Love is a Wonderful Thing; When a Man Loves a Woman; When I'm Back on My Feet Again; Go the Distance), born February 26, 1953. (Michael Bolton 2012: © JCS / Lizenz: CC-BY-SA-3.0 / GFDL)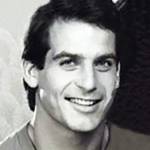 John Bolger 
American actor of TV (John Sykes on One Life to Live; Mayor Garrett Floyd on General Hospital; Gabe McNamara on Another World; Loving; The Black Donnellys; Everything's Relative; True Blue), and movies (Parting Glances), born born February 26, 1954. (John Bolger 1987 Everything's Relative Photo: CBS)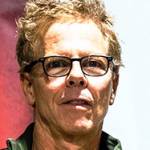 Greg Germann (nee Gregory Andrew Germann)
American actor of TV (Richard Fish on Ally McBeal; Ned and Stacey; Once Upon a Time; Sweet Justice; In Case of Emergency; House of Lies; Grey's Anatomy; Law & Order: SVU) & films (Sweet November; Friends With Money; Fly Away), born February 26, 1958. (Greg Germann 2022: Spc. Kevin T. Brown Jr.)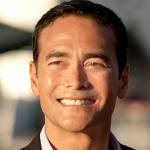 Mark Dacascos (married Julie Condra)
American martial arts expert & actor of movies (Drive; Only The Strong; Brother of the Wolf; Double Dragon) and TV (Iron Chef America; The Crow: Stairway to Heaven; Hawaii Five-0), born February 26, 1964. (Mark Dacascos 2012 Photo: Doniyor Sharipov, Dilbar Rahmonova and others)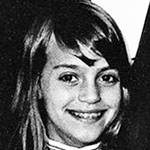 Jennifer Grant (daughter of Cary Grant & Dyan Cannon)
American actress of TV (Movie Stars; Beverly Hills, 90210) and films (The Evening Star; Savage; Erasable You; My Engagement Party; The View from the Swing; Welcome to California; Little Loopers), born February 26, 1966. Ex of Randy Zisk. (Jennifer Grant 1976 Photo: David Hume Kennerly / WHPO)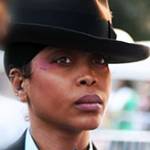 Erykah Badu (nee Erica Abi Wright)
Grammy-winning American singer-songwriter (Bag Lady; Love of My Life [An Ode to Hip-Hop]), actress of TV (Hand of God) & films (The Cider House Rules; Blues Brothers 2000; House of D; They Die by Dawn), born February 26, 1971. Ex-partner of André 3000. (Erykah Badu 2011: Radiobums / Nation19)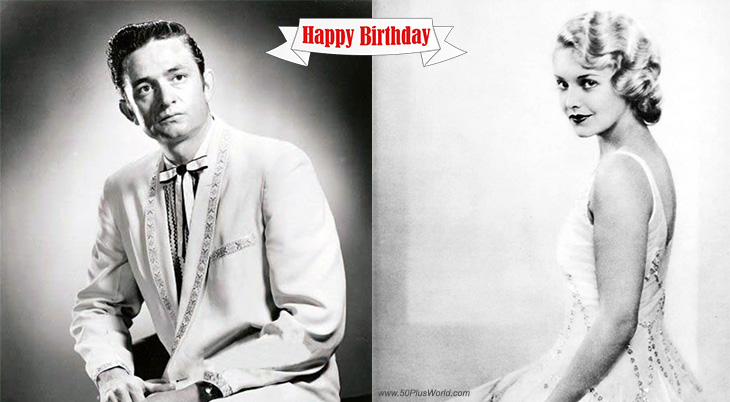 (Johnny Cash 1955 Sun Records | Madeleine Carroll 1932)
Happy Birthday to everyone celebrating their birthday on February 26th!
Remember These February 26th Famous Birthdays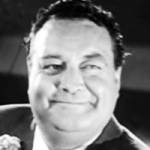 Jackie Gleason (nee Herbert Walton Gleason, aka John Herbert Gleason)
American comedic actor of TV (The Honeymooners; The Jackie Gleason Show; Jackie Gleason: American Scene Magazine; Cavalcade of Stars) and movies (Papa's Delicate Condition; Soldier in the Rain; Smokey and the Bandit) (born Feb. 20, 1916 – died June 24, 1987; age 71). Father of Linda Miller; grandfather of Jason Patric. (Jackie Gleason 1961 The Hustler Trailer)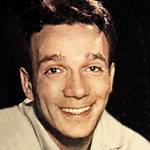 Dane Clark (nee Bernard Elliot Zanville)
American model and character actor of radio, stage, TV (Wire Service; Bold Venture; The New Perry Mason), and movies (Destination Tokyo; Embraceable You; Without Honor; Pride of the Marines; Action in the North Atlantic; Her Kind of Man; Deep Valley; Whiplash) (born Feb. 26, 1912 – died Sept. 11, 1998; age 86). Dane Clark died of lung cancer. (Dane Clark 1946 Photo: Dell Publishing)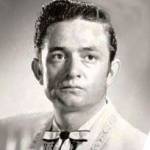 Johnny Cash (nee J.R. Cash; aka John R. Cash; "The Man in Black") 
American TV host (The Johnny Cash Show), Rock & Roll Hall of Fame singer-songwriter (I Walk the Line; There You Go; Folsom Prison Blues; Don't Take Your Guns to Town; A Boy Named Sue; The Man in Black; Ring of Fire; Daddy Sang Bass; Angel and the Badman) (born Feb. 26, 1932 – died Sept. 12, 2003; age 71). Married June Carter. (Johnny Cash 1955: Sun Records)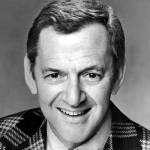 Tony Randall (nee Aryeh Leonard Rosenberg)
Emmy Award-winning American actor of TV (The Odd Couple; Love, Sidney; The Tony Randall Show; What's My Line?; Mister Peepers; One Man's Family) & movies (7 Faces of Dr. Lao; Boy's Night Out; Pillow Talk; Lover Come Back; Hello Down There; Down With Love) (born Feb. 26, 1920 – died May 17, 2004; age 84). Tony Randall died of pneumonia. (Tony Randall 1976: ABC)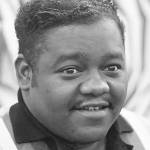 Fats Domino (nee Antoine Dominique Domino Jr.)
American Rock & Roll Hall of Fame singer, songwriter, and pianist (Ain't That A Shame; Blueberry Hill; I'm Walkin'; Goin' Home; Going to the River; I'm in Love Again; Bo Weevil; Blue Monday; It's You I Love; Whole Lotta Loving) (born Feb. 26, 1928 – died Oct. 24, 2017; age 89). Fats Domino died of natural causes. (Fats Domino 1962 Photo: Hugo Van Gelderen / Dutch National Archives)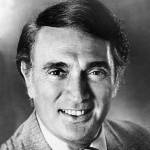 Robert Alda (nee Alphonso Guiseppe Giovanni Roberto D'Abruzzo)
Tony Award-winning American singer and actor of stage (Guys and Dolls), TV (Days of Our Lives; Love of Life; The Robert Alda Show), and movies (Rhapsody in Blue; Imitation of Life; Cloak and Dagger; Homicide; The Man I Love; April Showers; Homicide) (born Feb. 26, 1914 – died May 3, 1986; age 72). Father of Antony & Alan Alda. (Robert Alda 1975 Photo: McKay Theatre)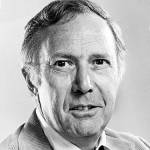 Mason Adams
American voice and character of radio, TV (Charlie Hume on Lou Grant, The Deadliest Season, Another World; Love of Life; Where the Heart Is; Murder One: Diary of a Serial Killer; Knight & Daye), & movies (Omen III: The Final Conflict; F/X; Toy Soldiers) (born Feb. 26, 1919 – died Apr. 26, 2005; age 86). Mason Adams died from natural causes. (Mason Adams 1977 Lou Grant: CBS TV)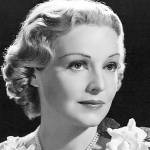 Madeleine Carroll (nee Edith Madeleine Carroll; ex of Sterling Hayden)
English-American movie actress (The 39 Steps; Secret Agent; I Was a Spy; The Prisoner of Zenda; Blockade; Cafe Society; Honeymoon in Bali; Safari; North West Mounted Police; Virginia; One Night in Lisbon; An Innocent Affair; My Favorite Blonde) (born Feb. 26, 1906 – died Oct. 2, 1987; age 81). Madeleine Carroll died of pancreatic cancer. (Madeleine Carroll 1938 Photo: Donald Biddle Keyes)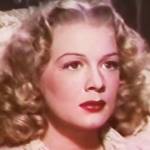 Betty Hutton (nee Elizabeth June Thornburg)
American singer & actress of TV (The Betty Hutton Show) & movies (Annie Get Your Gun; Red, Hot and Blue; The Greatest Show on Earth; Dream Girl; Let's Dance; The Miracle of Morgan's Creek; Incendiary Blonde; Duffy's Tavern) (born Feb. 26, 1921 – died Mar. 12, 2007; age 86). Ex of Charles O'Curran, Pete Candoli, others. (Betty Hutton 1947 The Perils of Pauline)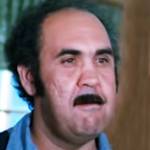 Cliff Osmond (nee Clifford Osman Ebrahim)
American TV screenwriter (Streets of San Francisco) & actor of TV (Gunsmoke; Wagon Train; The Untouchables; Land of the Giants; Police Story) and movies (Irma La Douce; Kiss Me, Stupid; The Raiders; The Fortune Cookie; The Front Page) (born Feb. 26, 1937 – died Dec. 22, 2012; age 75). Cliff Osmond died of pancreatic cancer. (Cliff Osmond 1973 Invasion of the Bee Girls)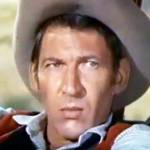 Lawrence Montaigne
American stunt man, actor of TV (The F.B.I.; The Rogues; Dr. Kildare; The Man From U.N.C.L.E.; Mission: Impossible; The Invaders; Star Trek; Daniel Boone; Batman; The Time Tunnel; The Felony Squad; The Fugitive; Star Trek) & films (The Great Escape; The Psycho Lover; Escape to Witch Mountain) (born Feb. 26, 1931 – died Mar. 17, 2017; age 86). (Lawrence Montaigne 1967 Iron Horse)
Tunisian-French shoe and fashion designer, 1984 Best Designer of the Year (French Ministry of Culture), designer for celebrities (Michelle Obama; Marion Cotillard; Greta Garbo; Tina Turner; Raquel Welch; Madonna; Brigitte Nielsen; Shakira) (born Feb. 26, 1935 – died Nov. 18, 2017; age 82). Azzedine Alaïa died of heart failure. (Azzedine Alaia c. 1950s)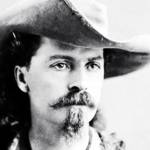 Buffalo Bill Cody (nee William Frederick Cody)
American Civil War Union Army teamster, Plains & Indian Wars military scout (Medal of Honor), dispatch courier, buffalo hunter, producer-actor of stage, silent films, & touring circus (Buffalo Bill's Wild West Show), cattle rancher, memoirist, founder of Cody, Wyoming town & newspaper (born Feb. 26, 1846 – died Jan. 10, 1917; age 70). (Buffalo Bill Cody c. 1875)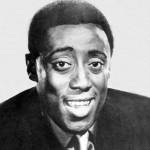 Godfrey Cambridge 
American stand-up comedian & film actor (Watermelon Man; Cotton Comes to Harlem; Come Back Charleston Blue; Gone Are the Days!; The President's Analyst; The Biggest Bundle of Them All; The Biscuit Eater; The Troublemaker; Friday Foster) (born Feb. 26, 1933 – died Nov. 29, 1976; age 43). Godfrey Cambridge died of a heart attack. (Godfrey Cambridge 1970: AP Wirephoto)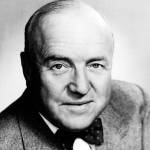 William Frawley (ex of Edna Louise Bloedt)
American singer-actor of TV (Fred Mertz on I Love Lucy; Grandpa / Bub O'Casey on My Three Sons) & films (Treat 'Em Rough; Public Enemies; The Adventures of Huckleberry Finn; Joe Paloooka in Winner Take All; The Crime Doctor; Flame of Barbary Coast; Alibi Ike; Miracle on 34th Street; Bolero; The Babe Ruth Story) (born Feb. 26, 1887 – died Mar. 3, 1966; age 79). (William Frawley 1951)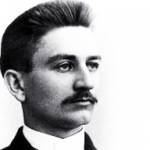 Herbert Henry Dow
Canadian-American chemical researcher (benefits of magnesium), inventor (use of electrolysis to oxidize bromide; process to extract chlorine & caustic soda from sodium chloride), entrepreneur & manufacturer (Dow Process Company / Dow Chemical Company; Dowmetal pistons) (born Feb. 26, 1855 – died Oct. 15, 1930; age 64). (Herbert Henry Dow 1888: Post Street Archives)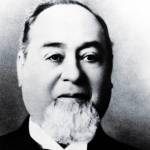 Levi Strauss (nee Löb Strauß)
German-American entrepreneur & businessman, dry goods importer and wholesaler (Levi Strauss & Co., selling clothing, handkerchiefs, bedding, furnishings), manufacturer of tents and patented denim work pants (Levi Strauss riveted blue jeans), philanthropist (The Levi Strauss Foundation) (born Feb. 26, 1829 – died Sept. 26, 1902; age 73). (Levi Strauss 1902)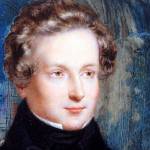 Victor Hugo (nee Victor-Marie Hugo; married Adèle Foucher)
French artist (pen and ink drawings), Romantic lyric poet (Les Pauvres Gens; Odes et Ballades), playwright (Rigoletto; Lucrezia Borgia), novelist (The Last Day of a Condemned Man; Les Misérables; The Hunchback of Notre Dame), exiled politician & social activist (abolition of the death penalty; anti-slavery) (born Feb. 26, 1802 – died May 22, 1885; age 83). (Victor Hugo 1822: Jean Alaux)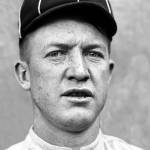 Grover Cleveland Alexander ("Old Pete"; "Alexander the Great")
Baseball Hall of Fame American pro baseball player, MLB pitcher 1911-1930 (Philadelphia Phillies; Chicago Cubs – 1926 World Series Champions; St. Louis Cardinals), National League 6X Wins & Strike-out Leader, 4X ERA Leader, 3X Triple Crown (1915, 1916, 1920) (born Feb. 26, 1887 – died Nov. 4, 1950; age 63). (Grover Cleveland Alexander 1915: Charles M. Conlon)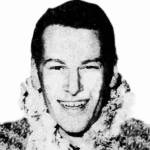 Hagood Hardy (nee Hugh Hagood Hardy)
Juno Award-winning Canadian composer, recording artist, pianist, & conductor, of radio, TV (The Homecoming; Anne of Green Gables series; Avonlea & Anne of Avonlea) and movies (The Wild Pony; Bethune; Second Wind; Klondike Fever; Rituals) (born Feb. 26, 1937 – died Jan. 1, 1997; age 59). Hagood Hardy died of lymphoma. (Hagood Hardy 1962: United Air Lines)
*Images are public domain or Creative Commons licensed & sourced via Wikimedia Commons or Flickr, unless otherwise noted*