May 29th Birthdays
If you were born on May 29th you share a celebrity birthday with these famous people: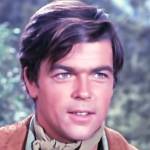 Robert Logan is 82 (nee Robert F. Logan Jr.)
American actor of TV (J. R. Hale on 77 Sunset Strip; Jericho Jones on Daniel Boone) and movies (The Adventures of the Wilderness Family films; Across the Great Divide; Man Outside; Born to Race; The Sea Gypsies; A Night in Heaven; Catlow), born May 29, 1941. (Robert Logan 1965 Daniel Boone)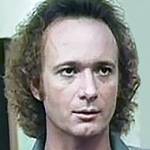 Anthony Geary is 76 (aka Tony Geary)
Daytime Emmy Award-winning American actor of movies (You Can't Hurry Love) and TV (Luke Spencer on General Hospital, Port Charles, & General Hospital: Night Shift; Bright Promise; The Young and the Restless; The Streets of San Francisco), born May 29, 1947. (Anthony Geary 1983 Intimate Agony)
Nick Mancuso is 75 (nee Nicodemo Antonio Massimo Mancuso)
Italian-Canadian actor of TV (Stingray; Scruples; Wild Palms; Call of the Wild; Matrix) and movies (Death Ship; Ticket to Heaven; Heartbreakers; Rapid Fire; Under Siege; Revelation; The Wrong Mr. Johnson; Blame it on the Night; Night Magic), born May 29, 1948. Ex of Barbara Williams. (Nick Mancuso 1980: CBS)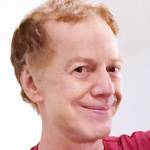 Danny Elfman is 70 (nee Daniel Robert Elfman; married Bridged Fonda) 
American singer, songwriter, music producer & composer of movies (Good Will Hunting; Batman Returns) & TV (The Simpsons; Tales from the Crypt; Sledge Hammer!; Desperate Housewives; Batman: The Animated Series), born May 29, 1953. Father of Bodhi Elfman. (Danny Elfman 2015: Malixia)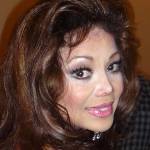 La Toya Jackson is 67 (sister of Janet, Randy, & Michael Jackson, etc.)
American songwriter, singer (Heart Don't Lie; Baby Sister; If You Feel the Funk; Just Wanna Dance; Like I Do), actress, celebrity and host of TV (The Jacksons; Life with La Toya; Celebrity Big Brother; RuPaul's Drag Race; Worst Cooks in America), born May 28, 1956. (La Toya Jackson 2010 Photo: Greg Hernandez)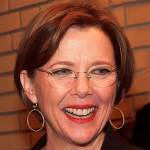 Annette Benning is 65 (married Warren Beatty)

American actress of films (Love Affair; Regarding Henry; The American President; Guilty by Suspicion; American Beauty; Postcards from the Edge; The Grifters; The Face of Love) & TV (American Crime Story), born May 29, 1958. Sister-in-law of Shirley MacLaine. (Annette Benning 2013: Gordon Correll)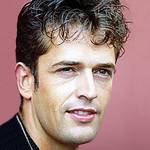 Rupert Everett is 64
British actor of TV (The Far Pavilions; The Musketeers), movies (My Best Friend's Wedding; Dance with a Stranger; The Madness of King George; The Importance of Being Earnest; Shrek; The Next Best Thing), & screenwriter (The Happy Prince), born May 29, 1959. (Rupert Everett 1985 Gorup de Besanez)
English actor of stage, TV (Duncan MacLeod on Highlander & Highlander: The Source; The Colbys; War of the Worlds; Tracker; Dark Shadows; The Immortal Voyage of Daptain Drake), and movies (Highlander: Endgame; Touched; Last Rites), born May 29, 1959. (Adrian Paul 2010 Photo: Lifesadventure)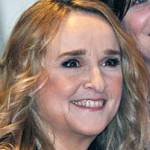 Melissa Etheridge is 62 (ex-partner of Tammy Lynn Michaels)
Grammy Award-winning American rock guitarist, singer & songwriter (Bring Me Some Water; I'm The Only One; Come to My Window; Chrome Plated Heart; Your Little Secret; Nowhere to Go; I Want to Come Over; Just Stand Up; Like the Way I Do), born May 29, 1961. (Melissa Etheridge 2011 Photo: Peter Broster) 
Tracey E. Bregman is 60 (daughter of Buddy Bregman & Suzanne Lloyd)
Daytime Emmy Award-winning German-American actress of TV (Lauren Fenmore Baldwin Williams on The Young and the Restless & The Bold and the Beautiful; Days of Our Lives; The Love Boat) and movies, born May 29, 1963. (Tracey E. Bregman 1987 The Young and The Restless Promo: CBS)
Lisa Whelchel is 60
American host & actress of TV (Blair Warner on The Facts of Life, Diff'rent Strokes, & The Facts of Life TV movies; The New Mickey Mouse Club; Survivor; The Jeff Probst Show; The Love Boat) and films (A Madea Christmas; Showcapped Christmas), born May 29, 1963. (Lisa Whelchel 1983 Photo: NBC)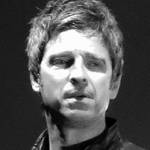 Noel Gallagher is 56 (brother of Liam Gallagher)
British singer, lead guitarist & and songwriter for Oasis (Wonderwall; D'You Know Whata I Mean; Go Let It Out; Don't Go Away; Who Feels Love; Champagne Supernova; Stop Crying Your Heart Out; Little by Little / She is Love; Songbird; Lyla), born May 29, 1967. (Noel Gallagher 2015 Photo: Drew de F Fawkes)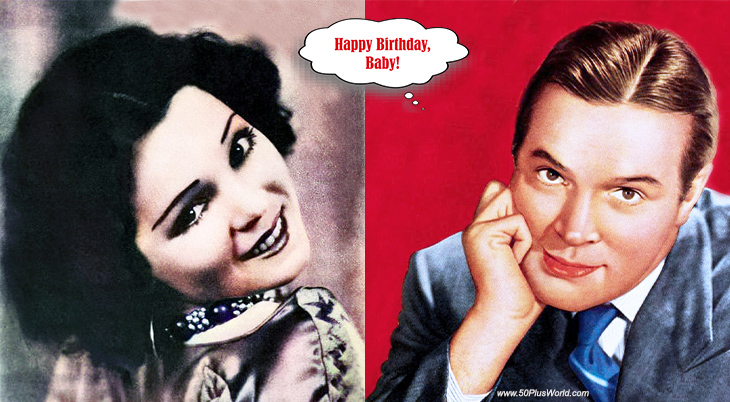 (Armida 1931 [colorized] | Bob Hope 1941: Sol Wechsler)
Happy Birthday to everyone celebrating their birthday on May 29th!
Remember These May 29th Famous Birthdays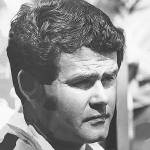 Al Unser Sr. (nee Alfred Unser; "Big Al"; father of Al Unser Jr.)
International Motorsports Hall of Fame American racing car driver, 4-time winner of the Indianapolis 500 and at age 47, the oldest driver to win, 1978 IROC champion, & 3 National Championships (1970, 1983, 1985) (born May 29, 1939 – died Dec. 9, 2021; age 82). Brother of Bobby & Jerry Unser. Al Unser Sr. had cancer for 17 years before his death. (Al Unser Sr. 1971)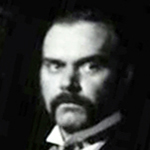 Kevin Conway
American actor of TV (Earl Brock on One Life to Live; Control Voice on The Outer Limits) and movies (One Good Cop; Flashpoint; Homeboy; Slaughterhouse-Five; F.I.S.T.; Paradise Alley; Rambling Rose; Jennifer 8; The Quick and the Dead; Portnoy's Complaint) (born May 29, 1942 – died Feb. 5, 2020 ; age 77). Kevin Conway died of a heart attack. (Kevin Conway 1979 Photo: John Ellis)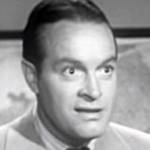 Bob Hope (nee Leslie Townes Hope)
British-American comedian, Academy Awards host, & film actor (Cancel My Reservation; Road to Singapore; My Favorite Blonde; Fancy Pants; The Paleface; Boy, Did I Get a Wrong Number!; I'll Take Sweden, Casanova's Big Night; Call Me Bwana; The Cat and the Canary) (born May 29, 1903 – died July 27, 2003; age 100). Bob Hope died of pneumonia. (Bob Hope 1947 My Favorite Brunette)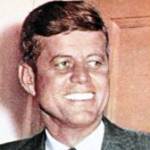 John F. Kennedy (m. Jacqueline Bouvier; father of John & Caroline Kennedy)
35th President of the United States of America 1961-1963), U.S. Senator from Massachusetts 1953-1960), decorated  WWII veteran (Navy and Marine Corps Medal) who inspired the film PT 109, and Pulitzer Prize-winning author (Profiles in Courage) (born May 29, 1917 – died Nov. 22, 1963; age 46). John F. Kennedy was shot) by Lee Harvey Oswald. (John F. Kennedy 1961)
Beatrice Lillie, Lady Peel (married Sir Robert Peel)
Tony Award-winning Canadian-British singer, comedienne, & actress of vaudeville & Broadway stages, classic & silent films (Exit Smiling; Are You There?; On Approval; Doctor Rhythm; Thoroughly Modern Millie; Show of Shows), WWII performer for troops, "The Funniest Woman in the World" (born May 29, 1894 – died Jan. 20, 1989; age 94). (Beatrice Lillie 1935: Radio Mirror)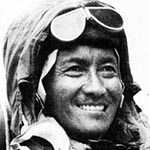 Tenzing Norgay (nee Namgyal Wangdi; aka Sherpa Tenzing)

Pioneering Nepali Sherpa mountaineer and porter, climbed Mount Everest in 1953 with Edmund Hillary, the first men to reach the summit; it was Tenzing's 6th attempt after 5 previous unsuccessful expeditions (born May 29, 1914 – died May 9, 1986; age 71). Tenzing Norgay died of a cerebral hemorrhage. (Tenzing Norgay 1953 Photo: Jamling Tenzing Norgay)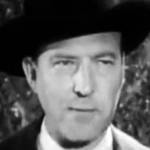 Stacy Keach Sr. (nee Walter Stacy Keach; father of James & Stacy Keach)
American actor and voice artist of movies (The Du Pont Story; Pretty Woman; The Parallax View) and TV (Carlson on Get Smart; Teen Wolf; Flamingo Road; The Californians; Dr. Quinn, Medicine Woman; Maverick; Mannix; Marcus Welby, M.D.) (born May 29, 1914 – died Feb. 13, 2003; age 88). Ex-father-in-law of Jane Seymour. (Stacey Keach Sr. 1960 Shotgun Slade)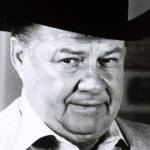 Clifton James (nee George Clifton James)
Decorated American WWII veteran, actor of movies (Live and Let Die; The Man With the Golden Gun; Silver Streak; Eight Men Out; Cool Hand Luke; The New Centurions) and TV (Another World & Texas; The Secret Storm; Dallas; Gunsmoke) (born May 29, 1920 – died Apr. 15, 2017; age 96). Clifton James died of diabetes complications. (Clifton James 1981 Texas Photo: NBC)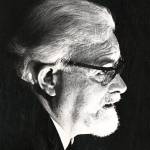 T. H. White (nee Terence Hanbury White; "Tim")
English novelist (Mistress Masham's Repose; The Book of Merlyn) and author of the Arthurian historical fantasy series The Once and Future King (The Sword in the Stone; The Queen of Air and Darkness; The Ill-Made Knight; The Candle in the Wind) (born May 29, 1906 – died Jan. 17, 1964; age 57). T. H. White died of heart failure. (T. H. White Photo: Burns Library, Boston College)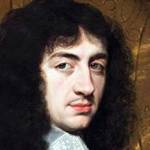 King Charles II of England (son of Charles I; brother of King James II)
King of Scotland (1649-1651); King of England, Scotland & Ireland (1660 – 1685); father of 12 (Lucy Walter – James Scott, Duke of Monmouth; Barbara Villiers – Henry, Charles & George Fitzroy, Dukes of Grafton, Cleveland & Northumberland; Nell Gwyn –  Charles Beauclerk, Duke of St. Albans; others) (born May 29, 1630 – died Feb. 6, 1685; age 54). (Charles II 1653)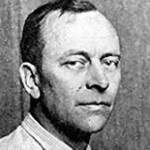 Frederick Schiller Faust (aka Max Brand; aka Evan Evans; Peter Ward) 
American screenwriter (Dr. Kildare films), prolific short story writer and novelist (Silvertip series; Destry series; Dr. Kildare series; Black Jack; The Tenderfoot; King of the Range; The Firebrand; The Untamed; Ronicky Doone; The Valley of Vanishing Men) (born May 29, 1892 – died Oct. 11, 1944; age 51). Frederick Faust was killed by shrapnel in WWII. (Max Brand Photo)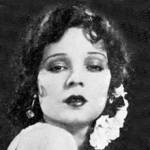 Armida (nee Armida Vendrell)
Mexican actress of stage & films (The Girl from Monterrey; Border Romance; General Crack; La Conga Nights; On the Border; Under a Texas Moon; Wings of Adventure; The Marines are Coming; Border Cafe; Fiesta; Show of Shows; Always in My Heart) (born May 29, 1911 – died Oct. 23, 1989; age 78). Cause of death for Armida is unknown. (Armida 1929 Photo: Hollywood Filmograph)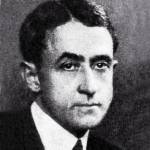 John Emerson (nee Clifton Paden; married Anita Loos)
American film producer, director, writer, & actor (The Americano; Camille; The Girl From Missouri; The Flying Torpedo; Gentlemen Prefer Blondes; The Love Expert; Mama Steps Out; Saratoga; The Mystery of the Leaping Fish; Learning to Love; The Social Secretary; Let's Get a Divorce) (born May 29, 1874 – died Mar. 7, 1956; age 81). (John Emerson 1921 Photo: Wids Yearbook)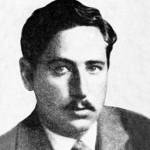 Josef von Sternberg (nee Jonas Sternberg)
Austrian-American filmmaker of Classic & silent films (The Docks of New York; Underworld; Shanghai Express; Morocco; The Blue Angel; Blonde Venus; The Scarlet Empress; Dishonored; The Devil is a Woman; Jet Pilot; Anatahan; Macao; The Shanghai Gesture; Crime and Punishment; Sergeant Madden; Thunderbolt) (born May 29, 1894 – died Dec. 22, 1969; age 75). (Josef von Sternberg 1930)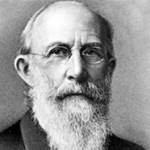 Ebenezer Butterick (married Ellen Augusta Pollard)
American entrepreneur (Butterick Publishing), manufacturer & inventor (with wife Ellen) of tissue paper dress patterns in multiple sizes (graded sewing patterns) for home sewing; tailor, & fashion magazine publisher (Ladies Quarterly of Broadway Fashions; The Delineator; Metropolitan) (born May 29, 1826 – died Mar. 31, 1903; age 76). (Ebenezer Butterick 1800s)
*Images are public domain or Creative Commons licensed & sourced via Wikimedia Commons, Vimeo, or Flickr, unless otherwise noted*