Best Romance Films With Older Actors
Love is not the exclusive property of the young…in fact, who better to understand the joy and heartache of looking for, finding, keeping, or losing the love of your life, than a mature adult who has a lifetime's worth of experience?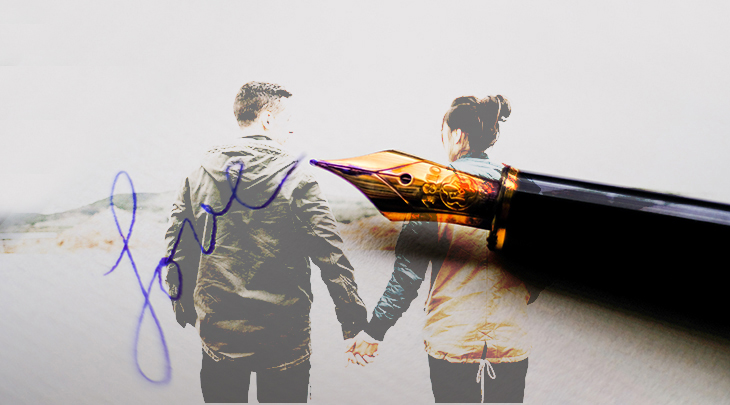 This short list includes video clips of my personal Top Ten (and some honorable mentions) of the best romance movies that feature older actors as the characters in love.
Top Ten Romantic Movies With Older Actors
Up (2009)
Up is a deeply touching, sentimental animated movie from Walt Disney Pictures/Pixar Animation Studios, that is about life-long love, and what happens after. Ed Asner voices 78-year-old Carl Fredricksen, who attaches balloons to live out a dreamed-of childhood adventure to find Paradise Falls. He unknowingly brings along a young boy scout stowaway called Russell. Other voices you may recognize include Christopher Plummer as Charles Muntz, Delroy Lindo as Beta, and John Ratzenberger as a construction foreman.
A box-office hit, Up won 2 Academy Awards, for Best Original Score, and Best Animated Feature.
It was hard to categorize this movie as Up is unique and touches on many different life themes. I've included it here as a movie about an older couple in love because that's the element that I remember most vividly, due to clips like this: 
The Notebook (2004)
Ryan Gosling and Rachel McAdams are poor young 1930s lovers Noah and Allie in The Notebook, who find themselves separated for various reasons and times. Noah writes letters daily to Allie, but her mother keeps the letters from her. Many years later, Duke (James Garner, then in his late 70's) reads a romance story to an older woman (played by Gena Rowlands, also in her 70's) with memory loss due to dementia. Supporting actors in The Notebook include Kevin Connolly, Sam Shepard, James Marsden, and Obba Babatunde.
Adapted from Nicholas Sparks 1996 best-selling novel of the same name, The Notebook was another box-office smash, but didn't find much critical acclaim.
Veteran actors James Garner and Gena Rowlands steal the movie in scenes like this clip from The Notebook. 
Iris (2001)
Novelist Iris Murdoch (Judi Dench, in her late 60's) and her husband John Bayley (Jim Broadbent, in his 50s) have a lifelong love affair that begins then they're students and takes them through battling with Alzheimer's disease in the biographical film Iris. Kate Winslet plays the younger Iris, and Hugh Bonneville (of Downton Abbey fame), is the younger John.
Based on John Bayley's memoir Elegy for Iris (1999), Iris wasn't a hit in theatres but critics loved it. Jim Broadbent won the Best Actor in a Supporting Role Oscar, while Judi Dench and Kate Winslet were also both nominated for Academy Awards. 
This clip from Iris features Judi Dench and Jim Broadbent.
Away From Her (2006)
In Away From Her, Grant Anderson (Gordon Pinsent, in his 70's) is devastated when he has to hospitalize Fiona (Julie Christie, in her 60's) his wife of 44 years, because her memory losses have been diagnosed as Alzherimer's disease. The institution she's admitted to has a bizarre policy of no visitors within the first 30 days of being admitted….during which time, Fiona comes to believe she's in love with another patient. Michael Murphy plays Aubrey, the deaf-mute recipient of her affections. Also in the cast of Away From Her are Stacey LaBerge as the young Fiona, Wendy Crewson as Madeleine Montpellier, and Olympia Dukakis as Marian.
Away From Her is set in southwestern Ontario, and written and and directed by Canadian actress/director Sarah Polley, with a credit to Canadian writer Alice Munro's short story The Bear Came Over the Mountain. Another film that didn't set theatre crowds on fire, but Julie Christie and director Sarah Polley received Academy Award nominations. Not a comedy, but a very moving story.
The Best Exotic Marigold Hotel (2011) 
Seniors from Britain travel to Jaipur, India to stay at The Best Exotic Marigold Hotel, and discover all is not as was so enthusiastically and optimistically advertised ("The Best Exotic Marigold Hotel for the Elderly and Beautiful"). The older British actors/travellers include Judi Dench (then in her late 70s) as Evelyn Greenslade, Tom Wilkinson (in his 60s) as Graham Dashwood, Bill Nighy & Penelope Wilton – both in their 60+ years – as Douglas & Jean Ainslie, and septuagenarian Maggie Smith as Muriel Donnelly. 
A movie so popular with moviegoers that it spawned a 2015 sequel, The Second Best Exotic Marigold Hotel, in which Smith, Dench, and Nighy reprise their roles, and Dev Patel (of Slumdog Millionaire) plays a hotelier with expansion plans. As is often the case with comedies, The Second Best Exotic Marigold Hotel was shunned when it came to Academy Awards nominations. 
Judi Dench and Tom Wilkinson are featured in this clip from The Best Exotic Marigold Hotel.
The Bridges of Madison County (1995)
Photographer Robert Kincaid (Clint Eastwood, in his mid-60s) meets housewife Francesca Johnson (Meryl Streep, in her mid 40s), and they spend four days together in the 1960s while her husband and kids are away at the state fair. The Bridges of Madison County is set in Iowa, and the movie reportedly stirred up interest in tourism to view the bridges and other locations that the movie was filmed in. The film was based on Robert James Waller's best-selling novel of the same name, which also inspired a 2013 musical.
Produced and directed by Clint Eastwood, The Bridges of Madison County is one of several of  critically acclaimed films which feature Eastwood and other older actors in leading roles. Meryl Streep was nominated for The Academy Award for Best Actress in a Leading Role for her performance in the movie. And in case I forgot to mention it – the movie was a box office home run as well.
This official trailer for The Bridges of Madison County features Meryl Streep and Clint Eastwood.
Mamma Mia (2008)
The Abba song Mamma Mia inspired a musical play and then this movie (or was it the other way around?). Meryl Streep (then in her late 50s) is Donna, who had several memorable romances many years ago one summer in Greece, and lives there now with her daughter Sophie (Amanda Seyfried). Unbeknownst to Donna, Sophie has invited those 3 former flames of Donna to attend Sophie's wedding, so she can determine which is the mostly likely candidate to be her father. Sophie's potential Dad could be either 55+ Pierce Brosnan as Sam, 55+ Stellan Skarsgard as Bill, or 45+ Colin Firth as Harry. Julie Walters and Christine Baranski are Donna's excited friends and back-up singers for her former band, Donna and the Dynamos.
Mamma Mia was a huge hit at the box office, despite the truly abysmal singing of Pierce Brosnan, who received the dubious honour of being nominated for a Golden Raspberry Award for Worst Supporting Actor (it was the singing, I'm sure).
Meryl Streep, Colin Firth, Stellan Skarsgard, and Pierce Brosnan are featured in this movie clip from Mamma Mia.
As Good as It Gets (1997) 
This rom-com directed by James L. Brooks features Helen Hunt (in her 30's) as single mother and waitress Carol, with 60+ actor Jack Nicholson as OCD novelist Melvin Udall, who sits at the same table in her restaurant every day. Greg Kinnear is Melvin's gay neighbour Simon Bishop, and Cuba Gooding Jr. is Melvin's agent Frank Sachs. Also in the cast of As Good as It Gets are Shirley Knight, Skeet Ulrich, Harold Ramis, Lawrence Kasdan, Julie Benz, Jamie Kennedy, and Brian Doyle-Murray.
Both Helen Hunt and Jack Nicholson won Academy Awards (Best Actress/Best Actor) for their performances in As Good as It Gets, and the movie did well at the box office too.
Jack Nicholson and Helen Hunt in a typical interchange in this clip from As Good as It Gets.
Something's Gotta Give (2003)
In the romantic comedy Something's Gotta Give, senior Jack Nicholson is once again playing an older singleton – this time a swinger resisting aging with all his might by dating younger women. He falls in love with 50+ Diane Keaton, a woman closer to his own age…who is also being romanced by his attractive and much younger 40+ doctor (Keanu Reeves). Frances McDormand, Amanda Peet, Jon Favreau, Paul Michael Glaser, and Rachel Ticotin play supporting roles in Something's Gotta Give.
Diane Keaton received an Academy Award Best Actress nomination for her performance in Something's Gotta Give, which was a modest box office hit.
Shirley Valentine (1989)
This British rom-com stars Pauline Collins as bored middle-aged housewife Shirley Valentine, who ditches her husband and family to take off on a trip to Greece with her friend Jane (Alison Steadman). When bar owner Costas Dimitriades (Tom Conti) promises not to seduce her when the spend the day exploring, Shirley's confidence is boosted and she goes skinny-dipping with him. Turns out Costas is attracted to a lot of ladies, but Shirley decides to stay in Greece anyway – leaving her husband Joe (Bernard Hill) bewildered and angry. Shirley Valentine will resonate with anyone who has ever wanted to run away from a hum-drum existence.
More popular with film critics than movie-goers at the time, Shirley Valentine received two Academy Award nominations – Best Actress (Pauline Collins), and Best Original Song (The Girl Who Used to Be Me, lyrics by Alan & Marilyn Bergman, music by Marvin Hamlisch).
This movie trailer for Shirley Valentine features Pauline Collins, Bernard Hill, and Tom Conti.  
Honorable Mention
It's Complicated (2009)
60-something Meryl Streep is Jane Adler and 50+ Alec Baldwin is her ex-husband Jake in this comedy. Ten years post-divorce, Jane and Jake meet at their son's graduation and find there's still a spark. This is bad news for Jane's boyfriend Adam Schaffer (Steve Martin), and Jake's second, much younger wife (Lake Bell). John Krasinski, Mary Kay Place, Rita Wilson, and others round out the major players in It's Complicated. 60+ actors Streep and Baldwin are playing slightly younger
It's Complicated did well at the box office, but didn't garner any significant awards or nominations.
This trailer for It's Complicated features Meryl Streep, Alec Baldwin, Lake Bell, Steve Martin, and John Krasinski.
Our Souls at Night (2017)
Our Souls at Night reunites the popular romantic pairing of Robert Redford and Jane Fonda onscreen. Fonda and Redford had created box office magic in their previous three outings – The Chase (1966) &  Barefoot in the Park (1967), both filmed at the height of their youthful beauty and popularity (when the actors were in their early 30's); and The Electric Horseman (1979), when the two stars were a little older and wiser. In Our Soul's at Night, Robert Redford and Jane Fonda are now octogenarian seniors in real life, playing lonely seniors and neighbors, who want to make a human connection. 
Our Souls at Night did not have a theatrical release, but was distributed by Netflix on their streaming service. 
Netflix's trailer for Our Souls at Night features Jane Fonda and Robert Redford.
The Face of Love (2013)
Annette Bening plays recently widowed Nikki, grieving the loss of her husband Garret, in The Face of Love. Nikki visits an art galley and sees Tom, who looks like her husband (Ed Harris in a dual role). She tracks him down and they become lovers, but she doesn't tell him about his resemblance to Garret – nor does Tom tell her that he has a serious heart condition. Robin Williams plays her neighbor and friend Roger, while Amy Brenneman is Tom's ex-wife. 
The Face of Love was a box-office and critical flop – but Annette Bening, Ed Harris, and Robin Williams are superb actors and always worth watching.
This movie clip from The Face of Love features Annette Bening & Ed Harris.
The Age of Adaline (2015)
This romantic fantasy spans decades in the life Adaline (Blake Lively), a 107-year-old woman who has never aged (thanks to a plot device I will not reveal), and features younger actor Michael Huisman as her primary romantic leading man in current time. However, veteran actor Harrison Ford (then in his 70s) has a strong supporting role as William Jones, the aged version of a man Adaline fell in love with in her younger years and comes face to face with many years later.
The Age of Adaline was a modest success with audiences and critics.
Michael Huisman, Blake Lively, and Ellen Burstyn (as Adaline's daughter) are featured in this movie clip from The Age of Adaline.
Boynton Beach Club (2007)
Set in the environs of a retirement community in Boynton Beach, Florida, The Boynton Beach Club stars Brenda Vaccaro as newly widowed Marilyn. She joins the Boynton Beach Bereavement Club, and meets several characters who are looking for or finding love despite themselves. Co-starring Dyan Cannon, Joseph Bologna, Michael Nouri, Sally Kellerman, Len Cariou, and Renee Taylor.
I found it enjoyable, but Boynton Beach Club didn't set the box office or critics on fire…in fact I don't think either one took any notice of this movie at all. 
This trailer for Boynton Beach Club features Joseph Bologna, Len Cariou, Brenda Vaccaro, Dyan Cannon, Michael Nouri, and Sally Kellerman.
I think these movies represent what Alfred, Lord Tennyson said about romantic love:
"Tis better to have loved and lost, than never to have loved at all."
The holiday that celebrate's romance is Valentine's Day, so if you're in that mindset, you may enjoy these articles:
When Valentine's Day Traditions Began
Surviving Valentine's Day: Tips for 50+ Singles
And if you like the idea of vintage Valentine's Day greeting cards, check out Vintage Inspired Valentines and share one with someone special.