Are Guide Dogs A Fit For Seniors?
With an aging baby boomer population either already in or approaching their senior years, accompanying age-related increases in vision and other mobility problems will be on the rise. For years, guide dogs for the blind have helped visually impaired people to improve their quality of life by helping them navigate inside and outside their homes. But for someone who is older, is a guide dog still feasible?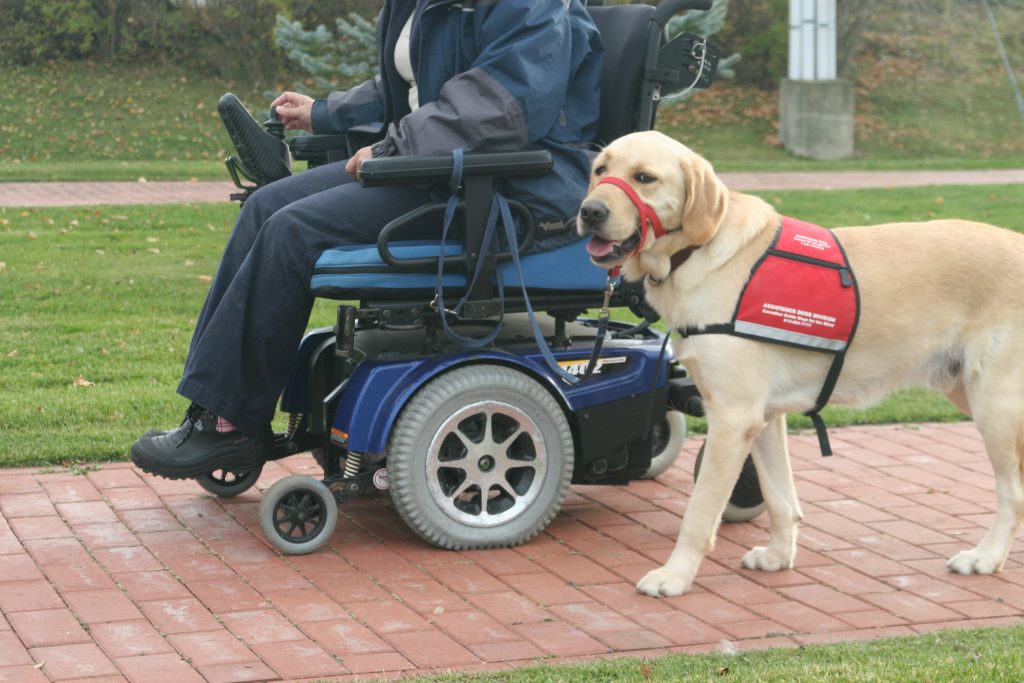 (Photo: Canadian Guide Dogs for the Blind)
There are several guide dog organizations in Canada and the United States that are members of the International Guide Dog Federation (IGDF); see a complete list below.
One such organization is Canadian Guide Dogs for the Blind (CGDB) – a national non-profit, registered charity and founding member of the IGDF. CGDB spokesperson Steve Doucette explains that their organization has no maximum age limit to qualify for a guide dog. Instead, the factors that come into play to qualify for a guide dog are the person's lifestyle, and whether they would benefit from a guide dog. A senior or adult person that is fairly independent and mobile is more likely to be a good fit than someone who does not leave their home.
Canadian Guide Dogs for the Blind have had many older clients and senior citizens be matched with guide dogs, including a nonagenarian World War II veteran who was in his early 90's.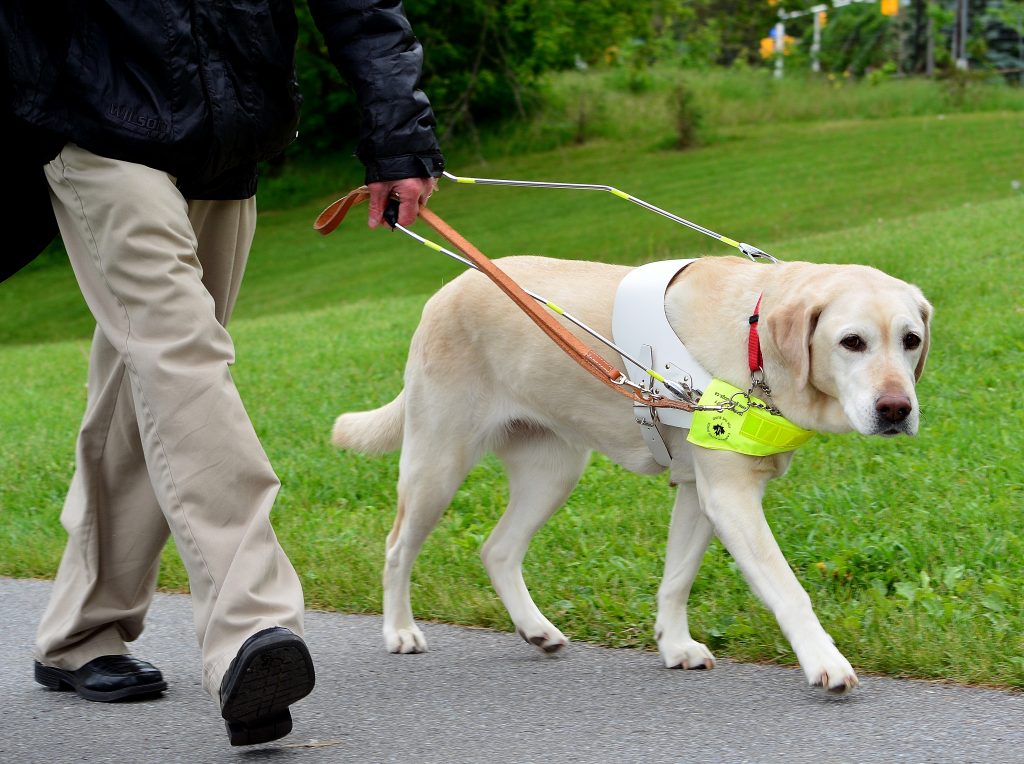 (Photo: Canadian Guide Dogs for the Blind)
Guide dogs for the blind and other types of assistance dogs will on average have a working life from age 2 (when they graduate), until about age 11, unless health issues arise  with either the dog or the person.
At Canadian Guide Dogs for the Blind, the guide dogs and all training costs (including accommodation and transportation) for the dog and their new owner* are covered by the Canadian Guide Dogs for the Blind organization, with funds raised primarily through individual donations. *When a new guide dog is received, a nominal $1 fee applies as a lease, as the dog legally remains the property of Canadian Guide Dogs for the Blind.
Assistance dogs for people that have mobility issues (using walkers, wheelchairs, canes, etc.), can assist with things like picking up dropped items, retrieving items, delivering items, help with dressing/undressing, opening & closing doors and drawers, turning on/off light switches, and triggering alarms if help is required.
Although at CGDB they specialize in guide dogs that assist with mobility issues (whether that be a guide dog for the blind or an assistance guide dog), there are other IGDF organizations that offer assistance/service dog programs to help with other types of disabilities (hearing, seizures, diabetes, autism, etc.).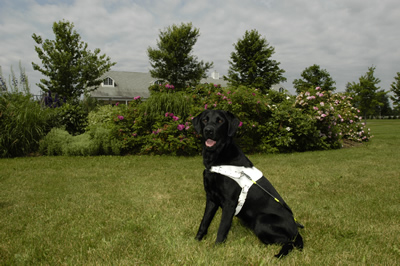 (Photo: Canadian Guide Dogs for the Blind)
CGDB supports clients from across Canada for their guide dogs for the blind program. Training for each dog and their new handler is conducted at the CGDB residential training facility in Manotick, Ontario and takes about 4  weeks. The CGDB assistance dog program supports local (Ottawa Region/Eastern Ontario) clients only; training of the assistance dog and handler takes place in the clients own home and neighbourhood, and takes approximately 3 weeks.
For more information about and assistance dogs or guide dogs from Canadian Guide Dogs for the Blind, or to donate to this worthy program, contact them by telephone at (613) 692-7777 or visit their website at www.guidedogs.ca. CGDB is a registered Canadian charity and provides tax receipts for donations of $10 more.