September 15th Birthdays
If you were born on September 15th you share a celebrity birthday with these famous people: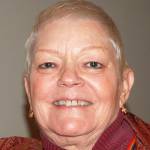 Chelsea Quinn Yarbro is 81 (aka Quinn Fawcett)
American Bram Stoker Lifetime Achievement winner, author of sci-fi & fantasy (Time of the Fourth Horseman; Ariosto), westerns, and vampire Count Saint-Germain historical horror novels (Hôtel Transylvania), born September 15, 1942. (Chelsea Quinn Yarbro 2009 Photo: Catriona Sparks)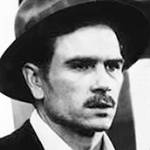 Tommy Lee Jones is 77

Emmy & Academy Award-winning American actor of TV (One Life to Live) and movies (The Fugitive; Men in Black; Double Jeopardy; Coal Miner's Daughter; Cobb; Batman Forever; JFK; The Client; In the Valley of Elah; Eyes of Laura Mars), born September 15, 1946. (Tommy Lee Jones 1977 Photo: CBS TV)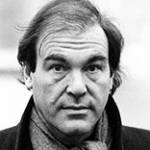 Oliver Stone is 77 (nee William Oliver Stone)
Oscar-winning American movie screenwriter, director & producer (Midnight Express; Born on the Fourth of July; Platoon; Scarface; Conan the Barbarian; Wall Street; JFK; The Doors; Nixon; Reversal of Fortune), born September 15, 1946. (Oliver Stone 1987 Photo: Towpilot)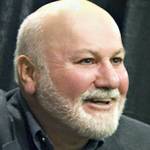 Loren D. Estleman is 71
American writer of detective fiction (Amos Walker mysteries – Angel Eyes; Valentino mysteries – Frames: A Valentino Mystery) and westerns (The High Rocks & Page Murdock books; Kill Zone and Peter Macklin series), born September 15, 1952. (Loren D. Estleman 2009 Photo: Mark Coggins)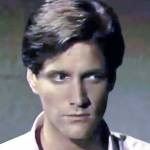 Scott Thompson Baker is 63
American actor of TV (Connor Davis on The Bold and the Beautiful; Colton Shore on General Hospital; All My Children; Savannah), and movies (Rest in Pieces; Open House; Race to Space; Mr. Deeds), born September 15, 1960. (Scott Thompson Baker 1988 General Hospital Promo: ABC)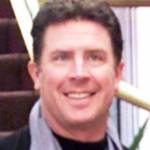 Dan Marino is 62 (nee Daniel Constantine Marino Jr.)

Pro Football Hall of Fame American NFL quarterback (Miami Dolphins 1983-1999), 1983 NFL Rookie of the Year, 1984 NFL MVP & Offensive Player of the Year, and TV football analyst (The NFL Today), born September 15, 1961. (Dan Marino 1990 Photo: Staff Sgt. Matthew A. Butler / US Marine Corps)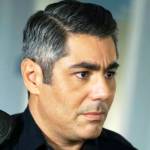 Danny Nucci is 55 (nee Daniel Antonelli Nucci; married Paula Marshall)
Austrian-American actor of TV (Mike Foster on The Fosters; Falcon Crest; Days of Our Lives; Snoops) and movies (Book of Love; Sublet; That Old Feeling; American Cousins; Eraser), born September 15, 1968. (Danny Nucci 2017 Photo: Eric McCandless/Freeform / Promotional Photos Palace)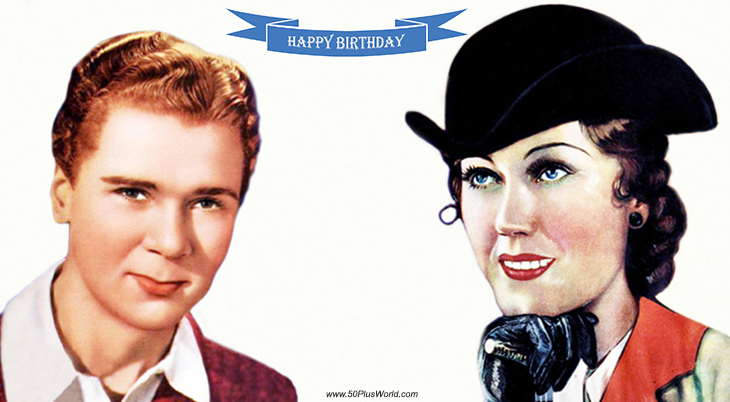 (Jackie Cooper 1938: Robert Reid | Fay Wray 1931: A. V. Fabry)
Happy Birthday to everyone celebrating their birthday on September 15th!
Remember These September 15th Famous Birthdays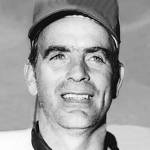 Gaylord Perry
Baseball Hall of Fame American right-handed MLB pitcher (San Francisco Giants; Cleveland Indians – 1972 AL Cy Young Award; Texas Rangers; San Diego Padres – 1978 NL Cy Young Award; New York Yankees; Atlanta Braves; Seattle Mariners; Kansas City Royals), MLB All-Star (born Sept. 15, 1938 – died Dec. 1, 2022; age 84). (Gaylord Perry 1972 Photo: AP Wirephoto)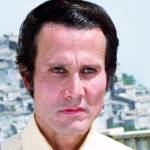 Henry Silva
American character actor of Broadway, TV (The F.B.I.), and movies (Johnny Cool; Ghost Dog: The Way of the Samurai; The Return of Mr. Moto; Hail, Mafia; Green Mansions; The Manchurian Candidate; The Bravados; Cinderfella; A Gathering of Eagles; A Hatful of Rain; The Law and Jake Wade) (born Sept. 15, 1926 – died Sept. 14, 2022; age 95).(Henry Silva 1974 Quelle che contano)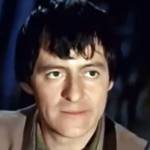 Henry Darrow (nee Enrique Tomás Delgado Jiménez)
Puerto-Rican actor of films (The Hitcher; Badge 373) & TV (Manolito Montoya on The High Chaparral; Rafael Castillo on Santa Barbara; Don Alejandro de la Vega on Zorro; Harry O; The New Dick Van Dyke Show; General Hospital; One Life to Live; The Bold and the Beautiful; Hawaii Five-O; Quincy M.E.) (born Sept. 15, 1933 – died Mar. 14, 2021; age 87). (Henry Darrow 1967 Daniel Boone)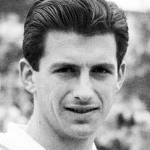 Ashley Cooper

International Tennis Hall of Fame retired Australian World #1 ranked (1957-1958) amateur tennis player, 8-time Grand Slam singles or doubles winner between 1957-1958 (US, French, & Australian Open; Wimbledon) (born Sept. 15, 1936 – died May 22, 2020; age 83). Cause of death for Ashley Cooper is unknown. (Ashley Cooper 1958 Photo: Joop van Bilsen)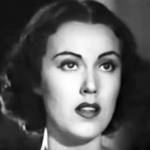 Fay Wray (nee Vina Fay Wray; married Robert Riskin)
Canadian-American 1926 WAMPAS Baby star, actress of TV (The Pride of the Family) & films (King Kong; The First Kiss; The Wedding March; Dirigible; The Four Feathers; The Texan; The Border Legion; The Most Dangerous Game; The Richest Girl in the World; Viva Villa!) (born Sept. 15, 1907 – died Aug. 8, 2004; age 96). Ex of John Monk Saunders. (Fay Wray 1934 Woman in the Dark)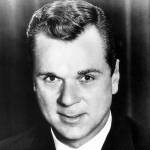 Jackie Cooper (nee John Cooper Jr.; ex of Hildy Parks, June Horne)

American 1920s-30s child actor (The Champ; Skippy; Little Rascals / Our Gang shorts; Divorce in the Family), 1950s+ TV & movie producer, director (Magnum, P.I.; M*A*S*H) & actor (Hennessey; The People's Choice; That Certain Age; Life with Henry; Kilroy Was Here; Superman) (born Sept. 15, 1922 – died May 3, 2011; age 88). (Jackie Cooper 1956 Photo: U.S. Steel Corp.)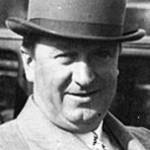 Ettore Bugatti (son of Carlo Bugatti; brother of Rembrandt Bugatti)
Automotive Hall of Fame Italian automobile manufacturer, engineer, & designer of fast luxury model cars (Bugatti Type 1 in 1898; Deutz Type 10; Peugot Type 19 Bébé), founder of Automobiles E. Bugatti in 1909 (born Sept. 15, 1881 – died Aug. 21, 1947; age 65). Nephew of Giovanni Segantini; father of Jean Bugatti. (Ettore Bugatti 1926)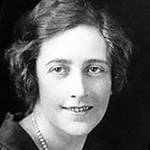 Agatha Christie (nee Agatha Mary Clarissa Miller; married Max Mallowan) 

English writer of short stories (Witness for the Prosecution; A Night of Terror) & mysteries (And Then There Were None; The Murder at Hazelmoor), Miss Marple (Murder at the Vicarage; 4:50 From Paddington; After the Funeral; Mrs. McGinty's Dead) & Hercule Poirot (Death on the Nile; The Murder of Roger Ackroyd) series (born Sept. 15, 1890 – died Jan. 12, 1976; age 85). (Agatha Christie 1925)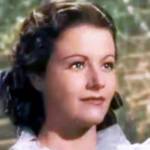 Margaret Lockwood (mother of Julia Lockwood)
English movie star (The Wicked Lady; Night Train to Munich; The Lady Vanishes; Rulers of the Sea; Laughing Anne; Jassy; Doctor Syn; Lorna Doone; Man of the Moment; The Man in Grey; Dear Octopus; A Lady Surrenders; Bedelia) (born Sept. 15, 1916 – died July 15, 1990; age 73). Margaret Lockwood died of cirrhosis of the liver. (Margaret Lockwood 1939 Susannah of the Mounties)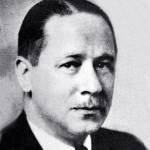 Robert Benchley (father of Nathaniel Benchley)
American Algonquin Round Table wit (The New Yorker; Vanity Fair), film critic, screenwriter & actor (Foreign Correspondent; Sky Devils; Dancing Lady; China Seas; Hired Wife; Piccadilly Jim; Bedtime Story; Take a Letter, Darling) (born Sept. 15, 1889 – died Nov. 21, 1945; age 56). Grandfather of Nat & Peter Benchley. (Robert Benchley 1928 Screenland)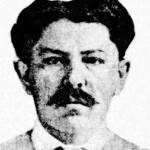 Max Factor Sr. (nee Maksymilian Faktorowicz; father of Max Factor Jr.)
Polish-American wigmaker & beautician (Imperial Russian Grand Opera; Russian royal family; Hollywood movie stars – Joan Crawford, Jean Harlow, Mary Pickford, Pola Negri, Bette Davis, Norma Shearer, etc.), Max Factor & Company founder &  cosmetics inventor (rouge; theatrical & film make-up) (born Sept. 15, 1877 – died Aug. 30, 1938; age 60). (Max Factor 1907)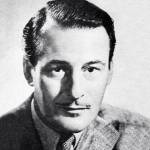 Tom Conway (nee Thomas Charles Sanders; brother of George Sanders)
Russian-born British actor of radio (The New Adventures of Sherlock Holmes; The Saint), TV (Mark Saber), & movies (The Falcon's Brother; The Seventh Victim; Cat People; The Challenge; The Trial of Mary Dugan; I Walked with a Zombie; Mr. and Mrs. North; Death of a Scoundrel) (born Sept. 15, 1904 – died Apr. 22, 1967; age 62). Ex-brother-in-law of Zsa Zsa Gabor. (Tom Conway 1942)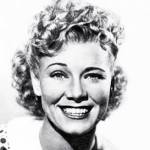 Penny Singleton (nee Mariana Dorothy Agnes Letitia McNulty)
American singer-dancer-actress of vaudeville, Broadway, radio (The Penny Singleton Show), TV (voice of Jane on The Jetsons), & films (Blondie; Go West, Young Lady; Blondie Takes a Vacation; Blondie in Society; Life with Blondie; Secrets of an Actress; Racket Busters; After the Thin Man) (born Sept. 15, 1908 – died Nov. 12, 2003; age 95). Married Robert Sparks. (Penny Singleton 1939)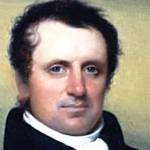 James Fenimore Cooper (father of Susan Fenimore Cooper)
American U.S. Navy midshipman, non-fiction political author (Gleanings in Europe; Homeward Bound), maritime fiction writer, historical adventure-romance novelist (The Last of the Mohicans; The Deerslayer; The Pioneers; The Red River; The Spy; The Pathfinder; Leatherstocking) (born Sept. 15, 1789 – died Sept. 14, 1851; age 61). (James Fenimore Cooper 1822: John Wesley Jarvis)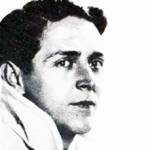 Alexander Kirkland (nee William Alexander Kirkland; ex of Gypsy Rose Lee)
Mexican-American writer, producer, writer, director & actor of Broadway (Junior Miss; Outward Bound; Men in White; The Yellow Jacket), TV, & feature films (Charlie Chan's Chance; Almost Married; Devil's Lottery; Tarnished Lady; A Passport to Hell; Social Register; Strange Interlude; Black Beauty; Surrender; Bondage; Humanity; A Face in the Crowd) (born Sept. 15, 1901 – died c. 1986)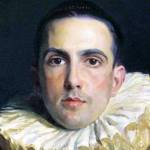 King Umberto II of Italy ("The May King") 
Last King of Italy (May 9, 1946 – June 12, 1946), Prince of Piedmont, head of the House of Savoy; son of Jelena of Montenegro & Victor Emmanuel III, King of Italy, the Albanians, & Emperor of Ethiopia;1st cousin of King Alexander I of Yugoslavia; married Princess Marie José of Belgium (born Sept. 15, 1904 – died Mar. 18, 1983; age 78). (Umberto II of Italy 1928: Philip de Laszlo)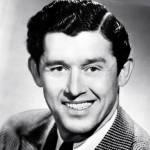 Roy Acuff ("King of Country Music")
Country Music Hall of Fame American singer-songwriter (The Prodigal Son; Wabash Cannonball; I'll Forgive You But I Can't Forget; Our Own (Jole Blon); The Great Speckled Bird; Wreck on the Highway; Night Train to Memphis; The Waltz of the Wind; Once More; That Glory Bound Train) (born Sept. 15, 1903 – died Nov. 23, 1992; age 89). (Roy Acuff 1950: Walden S. Fabry / Ross Photos)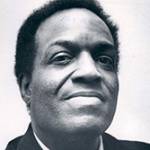 Nipsey Russell (nee Julius Russell)

American stand up comedian / poet and actor of stage, TV (Barefoot in the Park; The $10,000 Pyramid; Match Game 73; Dean Martin Celebrity Roasts; Hollywood Squares) and movies (The Wiz; Wildcats; Nemo; Posse; Car 54, Where Are You?) (born Sept. 15, 1918 – died Oct. 2, 2005; age 87). Nipsey Russell died of stomach cancer. (Nipsey Russell 1971 Photo: Detroit News)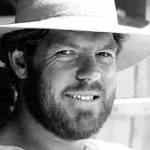 Merlin Olsen
College and Pro Football Hall of Fame American football player, NFL defensive tackle (Los Angeles Rams 1962-1976), 1962 NFL Rookie of the Year, NBC & CBS sportscaster, and actor (Little House on the Prairie; Father Murphy; Aaron's Way; Fathers and Sons) (born Sept. 15, 1940 – died Mar. 11, 2010; age 69). Merlin Olsen died of cancer. (Merlin Olsen 1977 Photo: NBC TV)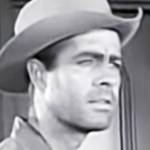 Forrest Compton
American TV actor (Col. Edward Gray on Gomer Pyle: USMC; The Edge of Night; Bright Promise; The Brighter Day; The F.B.I.; Hogan's Heroes; Ed; Another World; Loving; One Life to Live; As the World Turns; That Girl; Death Valley Days; Mannix; Black Saddle) (born Sept. 15, 1925 – died Apr. 4, 2020; age 94). Forrest Compton died of COVID-19. (Forrest Compton 1959 Johnny Ringo)
Betty Neels (nee Evelyn Jessy Neels)
English writer of 130+ Mills & Boon / Harlequin romance novels, after retiring from nursing at age 60+ (Sister Peters in Amsterdam; The Gemel Ring; Tabitha in Moonlight; Grasp a Nettle; Tulips for Augusta; Cassandra by Chance; Philomena's Miracle; Tangled Autumn; A Happy Meeting) (born Sept. 15, 1909 – died June 7, 2001; age 91). (Betty Neels Books Photo: Bondegezou) 
*Images are public domain or Creative Commons licensed & sourced via Wikimedia Commons, Vimeo, YouTube, or Flickr, unless otherwise noted*