February 12th Birthdays
If you were born on February 12th you share a birthday with these famous people: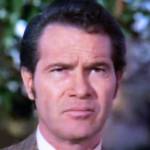 H. M. Wynant is 94 (nee Chaim Winant)
American actor of movies & TV (Perry Mason; Gunsmoke; The Virginian; Cannon; Dallas; Hawaiian Eye; Mission: Impossible; Police Story; Hawaii Five-O; Quincy M.E.; Mannix; Days of Our Lives; The Doris Day Show; Shotgun Slade; Get Smart), born February 12, 1927. (H. M. Wynant 1971 Dan August)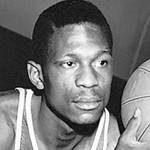 Bill Russell is 87 (nee William Felton Russell)
Naismith Memorial Basketball Hall of Fame retired NBA centre (Boston Celtics), 5-time NBA MVP, 12-time NBA All-Star player, and NBA coach (Boston Celtics, Seattle SuperSonics, Sacramento Kings), born February 12, 1934. (Bill Russell c 1953-1956 Photo: USF)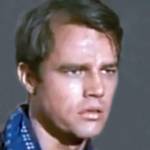 Joe Don Baker is 85
American character actor of stage, movies (Walking Tall; Charley Varrick; The Outfit; The Natural; Fletch; Cape Fear; The Living Daylights; GoldenEye; Adam at Six A.M.), and television (Eischied; Edge of Darkness; In the Heat of the Night; Lancer; Gunsmoke), born February 12, 1936. (Joe Don Baker 1966 Iron Horse)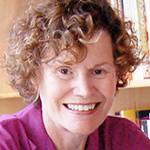 Judy Blume is 83

American children's writer (Fudge-a-Mania), young adult fiction author (Are You There God? It's Me, Margaret; Deenie; Tiger Eyes; Blubber; Otherwise Known as Sheila the Great), and adult fiction novelist (Wifey; Summer Sisters), born February 12, 1938. (Judy Blume 2009 Photo: Carl Lender)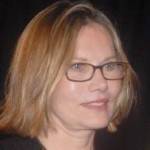 Maud Adams is 76 (nee Maud Solveig Christina Wikström)
Swedish Bond girl and actress of movies (The Man with the Golden Gun; Octopussy; Ringer; A View to a Kill; Rollerball; The Girl in Blue; Laura; The Diamond Mercenaries; Ringer) and television (Emerald Point N.A.S.; Chicago Story), born February 12, 1945. (Maud Adams 2008 Photo: www.lukeford.net)
Robin Thomas is 72
American actor of TV (Mark Singleton on Another World; The Mommies; The Division; Zoo; Matlock; Who's The Boss?; Damages; Murphy Brown; The Practice; Party of Five; As The World Turns; Hunter), and movies (Missing Brendan; Summer School; Clockstoppers; Chameleon), born February 12, 1949.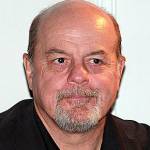 Michael Ironside is 71 (nee Frederick Reginald Ironside)
Canadian voice-over & character actor of videogames, TV (SeaQuest 2032; V; The Last Chapter; ER) and movies (The Falcon and the Snowman; Top Gun; Total Recall; The Perfect Storm; McBain; The Next Karate Kid; Fallen Angels), born February 12, 1950. (Michael Ironside 2009 Photo: Michael Koschinski) 
Mimi Kuzyk is 69
Canadian dancer and actress of stage, TV (Kay Barrow on Blue Murder; Hill Street Blues; Wolf; Sophie; The Hidden Room; Traders; Remington Steele; The Littlest Hobo; Street Legal; Workin' Moms) and movies (Lost and Delirious; The Day After Tomorrow; Malicious; The Final Cut; The Kiss; Cannonball Fever), born February 12, 1952.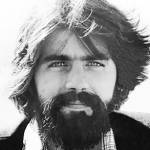 Michael McDonald is 69
Grammy Award-winning American keyboardist & singer-songwriter (On My Own; You Belong to Me) with The Doobie Brothers (Takin' It to the Streets; Minute by Minute; What a Fool Believes), born February 12, 1952. (Michael McDonald 1977 Doobie Brothers Photo: Warner / Reprise Records)
Joanna Kerns is 68 (nee Joanna Crussie DeVarona)
American director (Army Wives; Pretty Little Liars), actress & host of television (Maggie Seaver on Growing Pains; The Balancing Act; The Four Seasons; V; The Closer) and movies (Street Justice; Cross My Heart; An American Summer; Knocked Up), born February 12, 1953. (Joanna Kerns 1986 Photo)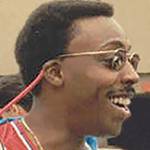 Arsenio Hall is 66
American stand-up comedian, host and actor of television (The Arsenio Hall Show; Martial Law; Star Search; Arsenio; The Apprentice; The World's Funniest Moments; The Real Ghostbusters) and movies (Coming to America; Black Dynamite), born February 12, 1955. (Arsenio Hall 1989 Photo: Alan Light)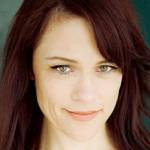 Christine Elise is 56 (nee Christine Elise McCarthy)
American producer (Best Bars in America) and actress of TV (ER; Beverly Hills, 90210; L.A. Firefighters; In the Heat of the Night; China Beach; A League of Their Own; Head of the Class) and movies (Child's Play 2; Route 30), born February 12, 1965. (Christine Elise 2009 Photo: Christine Elise McCarthy)
Lochlyn Munro is 55 (nee Richard Laughlain Munro)
Canadian actor of TV (Hal Cooper on Riverdale; Charmed; Northwood; Hawkeye; True Justice; Two) and films (Dead Man on Campus; A Night at the Roxbury; Scary Movie; Duets; Freddy vs. Jason; A Murder of Crows; White Chicks; High Voltage), born February 12, 1966.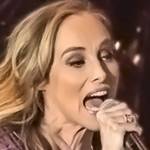 Chynna Phillips is 53
American actress of TV & movies (Little Boy Blue; Some Kind of Wonderful; The Invisible Kid; Caddyshack II; Say Anything; Bridesmaids), and singer with Wilson Phillips (Hold On; Release Me; You're in Love; Impulsive), born February 12, 1968. (Chynna Phillips 2013 Photo: InSapphoWeTrust)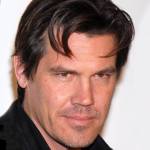 Josh Brolin is 53
American actor of movies (No Country for Old Men; In the Valley of Elah; American Gangster; W.; Milk; Jonah Hex; True Grit; The Goonies; Into the Blue) and TV (James Hickok on The Young Riders; Mister Sterling; Private Eye; Winnetka Road), born February 12, 1968. (Josh Brolin 2007 Photo: lukeford.net)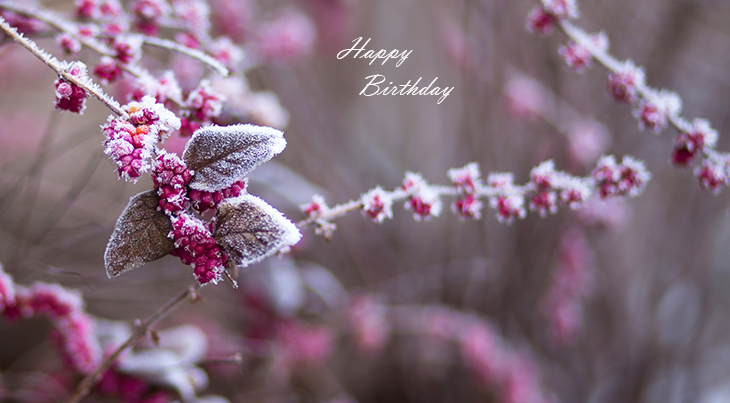 (Pink Frost, Red Berries Photo: Freestocks via Unsplash)
Happy Birthday to everyone celebrating their birthday on February 12th!
And remembering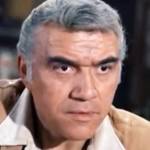 Lorne Greene (nee Lyon Himan Green)
Canadian CBC radio broadcaster, host & actor of TV (Ben Cartwright on Bonanza; Commander Adama on Battlestar Galactica; Roots; Lorne Greene's New Wilderness; Sailor of Fortune; Code Red; Griff) & films (Peyton Place; Earthquake; The Silver Chalice) (born Feb. 12, 1915 – died Sept. 11, 1987; age 72).  Lorne Greene died of pneumonia. (Lorne Greene 1960 Bonanza)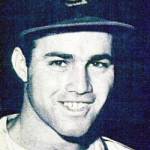 Joe Garagiola Sr. (nee Joseph Henry Garagiola)
American MLB pro baseball catcher (St. Louis Cardinals, Pittsburgh Pirates, Chicago Cubs, New York Giants), 1946 World Series Champion, 1980s baseball broadcaster, TV  host and panelist (The Match Game) (born Feb. 12, 1926 – died Mar. 23, 2016; age 90). Cause of death for Joe Garagiola Sr. is unknown. (Joe Garagiola Sr. 1951 Photo: Baseball Digest)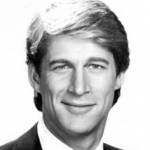 Simon MacCorkindale
American producer, screenwriter, and actor of TV (Casualty; Counterstrike; Falcon Crest; Manimal; Poltergeist: The Legacy; The Manions of America) and movies (Death on the Nile; Wing Commander; Blind Revenge), (born Feb. 12, 1952 – died Oct. 14, 2010; age 58). Cause of death for Simon MacCorkindale was colorectal cancer. (Simon MacCorkindale 1983 Manimal Photo: NBC TV)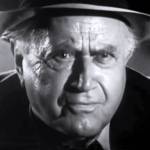 Ludwig Stössel
Austrian actor of stage, TV (Ramar of the Jungle; Perry Mason; Father Knows Best), and movies (No Time for Flowers; Gold Digger; Man Hunt; The Man I Married; The Pride of the Yankees; Hers to Hold; Bluebeard; Girl on the Spot; The Blue Angel; Four Sons; Pittsburgh) (born Feb. 12, 1883 – died Jan. 29, 1973; age 89). Ludwig Stössel died after a fall. (Ludwig Stössel 1958 Man With a Camera)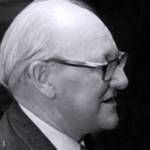 R. F. Delderfield (nee Ronald Frederick Delderfield)
English historical non-fiction writer, playwright, screenwriter & novelist (A Horseman Riding By; God is an Englishman; Give Us This Day; All Over the Town; Seven Men of Gascony; The Avenue Goes to War; The Unjust Skies; Where There's a Will; Value for Money) (born Feb. 12, 1912 – died June 24, 1972; age 60). Cause of death for R. F. Delderfield is unknown. (R.F. Delderfield 1970 Photo)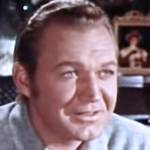 Forrest Tucker

American actor of stage (The Music Man), movies (Auntie Mame; Emergency Landing; The Yearling; The Quiet Gun; Pony Express; Sands of Iwo Jima; The Westerner; Chisum) and TV (Sgt. O'Rourke on F Troop; Crunch and Des; Dusty's Trail; The Ghost Busters; Gunsmoke) (born Feb. 12, 1919 – died Oct. 25, 1986; age 67). Forrest Tucker died of lung cancer. (Forrest Tucker 1954 Jubilee Trail)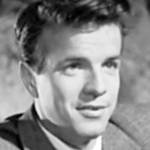 Franco Zeffirelli is 96 (nee Gianfranco Zeffirelli)

Italian retired senator, actor, producer, director and screenwriter of opera, stage, TV (Jesus of Nazareth), and movies (Romeo and Juliet; The Taming of the Shrew; The Champ; Endless Love; Tea with Mussolini; Hamlet; Jane Eyre) (born Feb. 12, 1923 – died June 15, 2019; age 96). Cause of death for Franco Zeffirelli is unknown. (Franco Zeffirelli 1947 Angelina)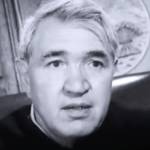 Harry Bellaver
American actor of stage, TV (Sgt. Frank Arcaro on Naked City; Ernie Downs on Another World; Climax!; The F.B.I.; Suspense), and movies (The House on 92nd Street; Perfect Strangers; No Way Out; Stage to Tucson; The Tanks Are Coming; Hero at Large) (born Feb. 12, 1905 – died Aug. 8, 1993; age 88). Harry Bellaver died of pneumonia. (Harry Bellaver 1964 One Potato, Two Potato)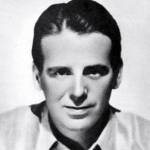 Wallace Ford (nee Samuel Grundy Jones)
British-American actor of stage, TV (Marshal Herk Lamson on The Deputy), and films (Possessed; Freaks; Murder by Invitation; Roar of the Press; Lucy Gallant; Dead Reckoning; Harvey; Shadow of a Doubt; X Marks the Spot; Blood on the Sun; A Patch of Blue) (born Feb. 12, 1898 – died June 11, 1966; age 68). Wallace Ford died of heart failure. (Wallace Ford 1932 Photo: Modern Screen)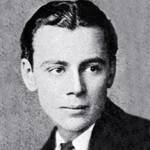 William Collier Jr. (nee Charles F. Gail Jr.; "Buster")
American TV producer (Adventures of the Falcon; Mr. & Mrs. North), actor of  silent movies (The Lucky Lady; New Orleans; The Devil's Cargo; Everybody's Sweetheart), and 1930s films (Cimarron; Speed Demon; The Fighting Gentleman; The Phantom Express; Street Scene; The Secret Witness; A Royal Romance) (born Feb. 12, 1902 – died Feb. 5, 1987; age 84). (William Collier Jr. 1924)
*Images are public domain or Creative Commons licensed & sourced via Wikimedia Commons or Flickr, unless otherwise noted*