December 19th Birthdays
If you were born on December 19th, you share a celebrity birthday with these famous people: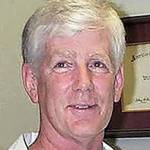 William C. DeVries is 78 (nee William Castle DeVries)
Pioneering American thoracic and cardiovascular surgeon, who performed the first total artificial heart transplant (TAH) with the Jarvik-7 implant, born December 19, 1943. (Dr. William C. DeVries 2002 Photo: Linda D. Kozaryn / American Forces Press Service)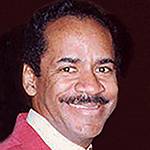 Tim Reid is 77 (nee Timothy Lee Reid)

American television producer, director, and actor of movies and TV (Venus Flytrap on WKRP in Cincinnati; Marcel 'Downtown' Brown on Simon & Simon; Sister, Sister; Frank's Place; Teachers Only; That '70s Show; Snoops; Linc's; Treme), born December 19, 1944. (Tim Reid 1990 Photo: Alan Light)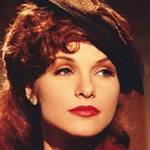 Alice Barrett is 65 (aka Alice Barrett Mitchell)
American actress of stage, TV (Frankie Frame Winthrop on Another World; Dr. Morrison on One Life to Live; Law & Order: Special Victims Unit), & films (13; Weakness; Sonic Impact; Mission Hill; The Sandpiper; Breaker), born December 19, 1956. (Alice Barrett Mitchell Photo: E.J. Carr / By Permission)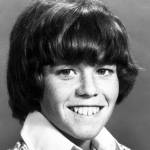 Mike Lookinland is 61 (nee Michael Paul Lookinland)
Retired American cameraman, actor of movies & TV (Everwood; Roswell; The Stand), voice over & child actor of TV (Bobby Brady on The Brady Bunch,The Brady Bunch Variety Hour, The Bradys) and movies (The Towering Inferno), born December 19, 1960. (Mike Lookinland 1973 Photo: ABC TV)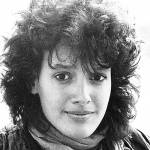 Jennifer Beals is 58
American model, dancer & actress of movies (Flashdance; Dead on Sight; Devil in a Blue Dress; The Book of Eli; Mrs. Parker and the Vicious Circle; Let it Be Me; The Bride; Blood and Concrete) and TV (Bette Porter on The L Word; Taken; Lie to Me; Proof), born December 19, 1963. (Jennifer Beals 1983 Photo: Towpilot)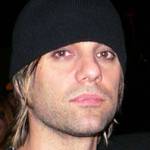 Criss Angel is 54 (nee Christopher Nicholas Sarantakos)
International Magician Society's Magic Hall of Fame American magician & illusionist of stage (Criss Angel Believe), TV (Criss Angel Mindfreak; Criss Angel BeLIEve; Phenomenon; Criss Angel Magicjam), and author (Mindfreak: Secret Revelations), born December 19, 1967. (Criss Angel 2008 Photo: TheLast2day)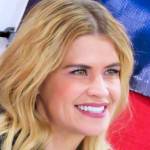 Kristy Swanson is 52 (nee Kristen Noel Swanson)
American actress of TV (Early Edition; Nightingales; Knots Landing; Psych) and movies (Buffy the Vampire Slayer; Big Daddy; Flowers in the Attic; Hot Shots!; The Phantom; 8 Heads in a Duffel Bag; The Chase; The Program; Dude, Where's My Car?), born December 19, 1969. (Kristy Swanson 2017 Photo: GabboT)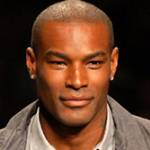 Tyson Beckford is 51
American model (Ralph Lauren), judge, host & actor of TV (Britain and Ireland's Next Top Model; Make Me a Supermodel) and films (Into the Blue; Kings of the Evening; Supermodel; Hotel California; Biker Boyz; Chocolate City), born December 19, 1970.  (Tyson Beckford 2007 Photo: Jesse Gross)
Alyssa Milano is 49
American producer & actress of TV (Samantha on Who's the Boss?; Phoebe on Charmed; Jennifer on Melrose Place; Mistresses; Insatiable) and movies (Pathology; Buying the Cow; Deadly Sins; Poison Ivy II; Little Sister; Commando), born December 19, 1972. (Alyssa Milano 1987 Photo: Reagan White House)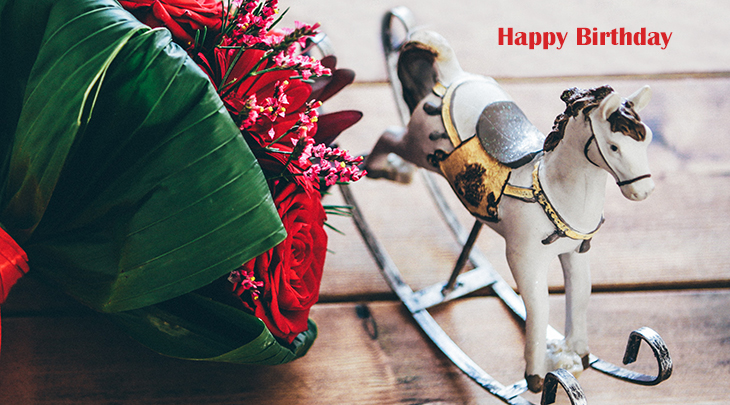 (Red Flowers & Toy Rocking Horse Ornament Photo: Nick Karvounis via Unsplash)
Happy Birthday to everyone celebrating their birthday on December 19th!
Remember These December 19th Famous Birthdays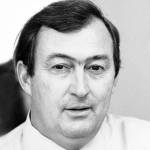 Richard Leakey
Kenyan wildlife conservationist (Kenyan Wildlife Service; NGO WildlifeDirect founder; Turkana Basin Institute co-founder), National Museum of Kenya Director and paleoanthropologist who discovered Homo rudolfensis and Homo erectus skulls (born Dec. 19, 1944 – died Jan. 2, 2022; age 77). (Richard Leakey 1985 Photo: Rob Bogaerts / Nationaal Archief)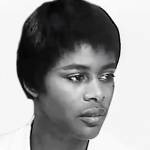 Cicely Tyson
Tony & Emmy Award-winning American actress of TV (The Autobiography of Miss Jane Pittman; Roots; East Side, West Side; Sweet Justice; How to Get Away With Murder; Cherish the Day) & movies (Sounder; Bustin' Loose; A Man Called Adam; The Heart is a Lonely Hunter; The Blue Bird; The Comedians) (born Dec. 19, 1924 – died Jan. 28, 2021; age 96) (Cicely Tyson 1956 Carib Gold)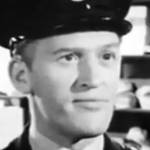 Gordon Jackson
Scottish actor of TV (Upstairs, Downstairs; The Professionals; Noble House) & movies (The Prime of Miss Jean Brodie; Run Wild, Run Free; Devil's Bait; The Ipcress File; The Great Escape; Happy Go Lovely; Death Goes to School; Cast a Giant Shadow) (born Dec. 19, 1923 – died Jan. 15, 1990; age 66). Gordon Jackson died of bone cancer. (Gordon Jackson 1959 Devil's Bait)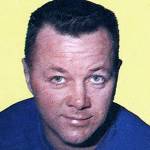 Doug Harvey (nee Douglas Norman Harvey)
Canadian NHL Hockey Hall of Fame defenceman (New York Rangers; St. Louis Blues; Detroit Red Wings), winner of 6 Stanley Cups with the Montreal Canadiens, and 7-time winner of the James Norris Memorial Trophy (born Dec. 19, 1924 – died Dec. 26, 1989; age 65). Cause of death for Doug Harvey is unknown. (Doug Harvey 1963 Topps Gum Cards Photo)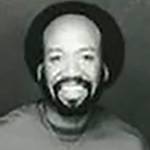 Maurice White ("Reese"; "Moe")
Grammy Award-winning Songwriters and Rock & Roll Halls of Fame Earth, Wind & Fire singer(Got to Get You into My Life; Shining Star; That's the Way of the World; Sing a Song; Getaway; September; Let's Groove) (born Dec. 19, 1941 – died Feb. 4, 2016; age 74). Maurice White died of Parkinson's Disease. (Maurice White 1983 Photo: Rolling Stone / Los Angeles Times Syndicate)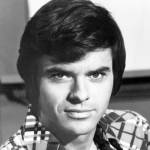 Robert Urich (aka Bob Urich; aka Robert York)
American producer & actor of stage, TV (Spenser on Spenser: For Hire; Dan Tanna on Vega$; S.W.A.T.; Love Boat: The Next Wave; Lonesome Dove; Bob & Carol & Ted & Alice; Amerika; Tabitha), and movies (Endangered Species; The Ice Pirates; Turk 182;  Magnum Force) (born Dec. 19, 1946 – died Apr. 16, 2002; age 55). Robert Urich died of cancer. (Robert Urich 1973 Photo: ABC Television)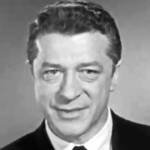 David Susskind
American TV series host, creator, & producer (Play of the Week; The David Susskind Show; N.Y.P.D.; East Side/West Side; Appointment with Adventure; Way Out; The DuPont Show of the Month), and movie producer (Fort Apache the Bronx) (born Dec. 19, 1920 – died Feb. 22, 1987; age 66). David Susskind died of a heart attack. (David Susskind 1961 A Raisin in the Sun Trailer)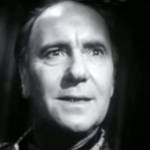 Ralph Richardson
English actor of stage, TV (The Great War), and movies (The Heiress; Exodus; Oscar Wilde; Invitation to the Wedding; Greystoke; Anna Karenina; Eagle in a Cage; Dragonslayer; A Doll's House; Khartoum; Doctor Zhivago) (born Dec. 19, 1902 – died Oct. 10, 1983; age 80). Ralph Richardson had several strokes before he died. (Ralph Richardson 1962 Long Day's Journey Into Night Trailer)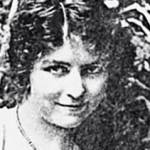 Adda Gleason
American actress of classic &  silent films (One Million B.C.; The Spider Woman Strikes Back; Ramona; The Voice in the Fog; The Spirit of '76; The Shackles of Truth; The College Coquette; The Thunderbolt; Snap Judgment; Man Bait; Saved From the Harem; How Baxter Butted In; The Old Soak; Carmelita's Revenge) (born Dec. 19, 1888 – died Feb. 6, 1971; age 82). (Adda Gleason 1916)
*Images are public domain or Creative Commons licensed & sourced via Wikimedia Commons or Flickr, unless otherwise noted*