December 19th Birthdays
If you were born on December 19th, you share a birthday with these famous people: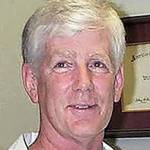 William C. DeVries is 75 (nee William Castle DeVries)
Septuagenarian American senior citizen, pioneering retired thoracic and cardiovascular surgeon who performed the first total artificial heart transplant (TAH) with the  Jarvik-7 implant, born December 19, 1943. (Dr. William C. DeVries 2002 Photo: Linda D. Kozaryn / American Forces Press Service)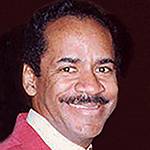 Tim Reid is 74 (nee Timothy Lee Reid)

American TV producer, director, & actor of movies and TV (Venus Flytrap on WKRP in Cincinnati; Marcel 'Downtown' Brown on Simon & Simon; Sister, Sister; Frank's Place; Teachers Only; That '70s Show; Snoops; Linc's; Treme), and septuagenarian born December 19, 1944. (Tim Reid 1990 Photo: Alan Light)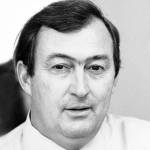 Richard Leakey is 74
Kenyan septuagenarian wildlife conservationist (Kenyan Wildlife Service), National Museum of Kenya Director and paleo-anthropologist who discovered Homo rudolfensis and Homo erectus skulls, born December 19, 1944. (Richard Leakey 1985 Photo: Rob Bogaerts / Nationaal Archief)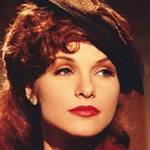 Alice Barrett Mitchell is 62 (nee Alice Barrett)
60-plus American actress of stage, TV (Frankie Frame Winthrop on Another World; Dr. Morrison on One Life to Live; Law & Order: Special Victims Unit), & movies (Weakness; 13; Sonic Impact; Mission Hill; The Sandpiper), born December 19, 1956. (Alice Barrett Mitchell Photo: E.J. Carr / By Permission)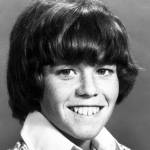 Mike Lookinland is 58 (nee Michael Paul Lookinland)
Retired 55+ American cameraman, actor of movies & TV (Everwood; Roswell; The Stand), voice over & child actor of TV (Bobby Brady on The Brady Bunch,The Brady Bunch Variety Hour, The Bradys) and movies (The Towering Inferno), born December 19, 1960. (Mike Lookinland 1973 Photo: ABC TV)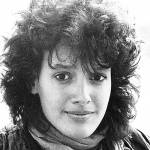 Jennifer Beals is 55
American model, dancer & actress of movies (Flashdance; Dead on Sight; Devil in a Blue Dress; The Book of Eli; Mrs. Parker and the Vicious Circle; Let it Be Me; The Bride; Blood and Concrete) and TV (Bette Porter on The L Word; Taken; Lie to Me; Proof), born December 19, 1963. (Jennifer Beals 1983 Photo: Towpilot)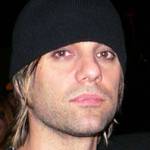 Criss Angel is 51 (nee Christopher Nicholas Sarantakos)
International Magician Society's Magic Hall of Fame 50+ American magician & illusionist of stage (Criss Angel Believe), TV (Criss Angel Mindfreak; Criss Angel BeLIEve; Phenomenon; Criss Angel Magicjam), and author (Mindfreak: Secret Revelations), born December 19, 1967. (Criss Angel 2008 Photo: TheLast2day)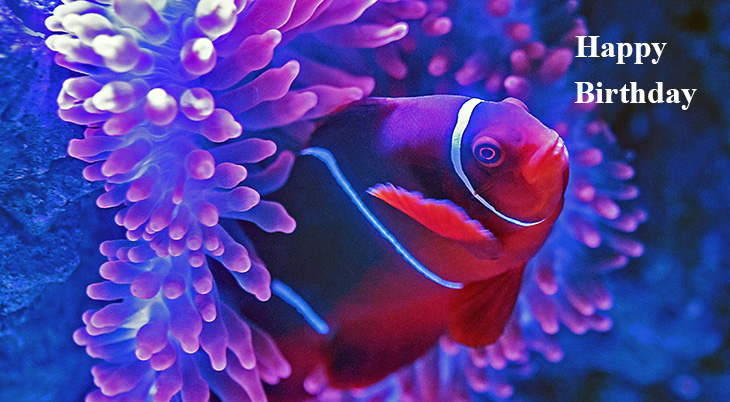 (Clownfish at Cairns Aquarium, Cairns City, Australia Photo: David Clode via Unsplash)
Happy Birthday to everyone celebrating their birthday on December 19th!
And remembering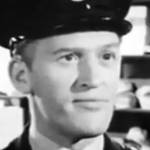 Gordon Jackson
Scottish actor of TV (Upstairs, Downstairs; The Professionals; Noble House) & movies (The Prime of Miss Jean Brodie; Run Wild, Run Free; Devil's Bait; The Ipcress File; The Great Escape; Happy Go Lovely; Death Goes to School; Cast a Giant Shadow) (born Dec. 19, 1923 – died Jan. 15, 1990; age 66). Gordon Jackson died of bone cancer. (Gordon Jackson 1959 Devil's Bait)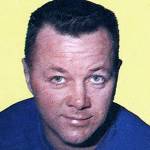 Doug Harvey (nee Douglas Norman Harvey)
Canadian NHL Hockey Hall of Fame defenceman (New York Rangers; St. Louis Blues; Detroit Red Wings), winner of 6 Stanley Cups with the Montreal Canadiens, and 7-time winner of the James Norris Memorial Trophy (born Dec. 19, 1924 - died Dec. 26, 1989; age 65). Cause of death for Doug Harvey is unknown. (Doug Harvey 1963 Topps Gum Cards Photo)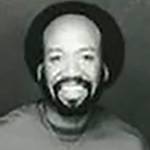 Maurice White ("Reese"; "Moe")
Grammy Award-winning Songwriters and Rock & Roll Halls of Fame Earth, Wind & Fire singer(Got to Get You into My Life; Shining Star; That's the Way of the World; Sing a Song; Getaway; September) (born Dec. 19, 1941 - died Feb. 4, 2016; age 74). Maurice White died of Parkinson's Disease. (Maurice White 1983 Photo: Rolling Stone / Los Angeles Times Syndicate)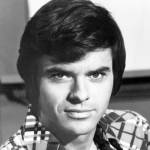 Robert Urich (aka Bob Urich; aka Robert York)
American producer & actor of stage, TV (Spenser on Spenser: For Hire; Dan Tanna on Vega$; S.W.A.T.; Love Boat: The Next Wave; Lonesome Dove; Bob & Carol & Ted & Alice; Amerika; Tabitha), and movies (Endangered Species; The Ice Pirates; Turk 182;  Magnum Force) (born Dec. 19, 1946 - died Apr. 16, 2002; age 55). Robert Urich died of cancer. (Robert Urich 1973 Photo: ABC Television)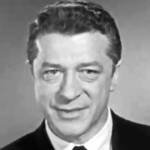 David Susskind
American TV series host, creator, & producer (Play of the Week; The David Susskind Show; N.Y.P.D.; East Side/West Side; Appointment with Adventure; Way Out; The DuPont Show of the Month), and movie producer (Fort Apache the Bronx) (born Dec. 19, 1920 - died Feb. 22, 1987; age 66). David Susskind died of a heart attack. (David Susskind 1961 A Raisin in the Sun Trailer)
*Images are public domain or Creative Commons licensed & sourced via Wikimedia Commons or Flickr, unless otherwise noted*