February 8th Birthdays
If you were born on February 8th you share a celebrity birthday with these famous people: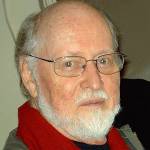 John Williams is 90 (nee John Towner Williams; married Barbara Ruick)
Grammy & Academy Award-winning American film score composer for movies (Star Wars; Jaws; Close Encounters of the Third Kind; Jurassic Park) & TV (Bachelor Father; Checkmate; Empire), born February 8, 1932. (John Towner Williams 2006 Photo: Nationalparks at the English language Wikipedia)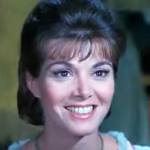 Linda Marsh is 83 (nee Linda Cracovaner)
American actress of stage, TV (Mannix; Ironside; Hawaii Five-O; Mod Squad; The Streets of San Francisco; The Waltons; Cannon; The Rookies; The F.B.I.; The Six Million Dollar Man; Gunsmoke; Dan August; The Big Valley), and movies (Che!; Homebodies), born February 8, 1939. (Linda Marsh 1970 Daniel Boone)
Nick Nolte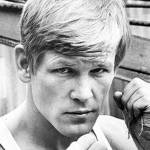 is 81 (ex-partner of Vicki Lewis)
American actor of TV (Graves) and movies (The Deep; North Dallas Forty; The Prince of Tides; Affliction; Another 48 Hrs.; Lorenzo's Oil; Cape Fear; Cannery Row; Down and Out in Beverly Hills; Jefferson in Paris; Teachers; Who'll Stop the Rain) born February 8, 1941. (Nick Nolte 1976 Rich Man, Poor Man: ABC TV)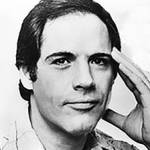 Robert Klein is 80 (ex of Brenda Boozer)

American singer, comedian, comedy screenwriter & actor of stage, TV (Big Al on Sisters; The Stones; The Mysteries of Laura; Will & Grace), movies (Mixed Nuts; The Owl and the Pussycat; Rivals; Hooper; The Bell Jar; Two Weeks Notice; One Fine Day; Rivals), born February 8, 1942. (Robert Klein 1981 Photo)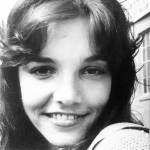 Brooke Adams is 73 (married Tony Shalhoub)
American actress of TV (Monk; Moonlighting; O.K. Crackerby!; All Downhill from Here) & movies (Invasion of the Body Snatchers; Days of Heaven; The Dead Zone; Almost You; Key Exchange; Man on Fire), born February 8, 1949. (Brooke Adams 1979 A Man, A Woman, and a Bank Photo: Avco Embassy Pictures)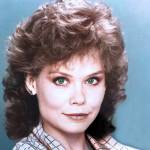 Julia Barr is 73 (nee Julia Rose Buchheit)
Daytime Emmy Award-winning American actress of stage, TV soap operas (Brooke English on All My Children 1976-1981; 1982-2006, and on One Life to Live; Serena Szabo on Ryan's Hope), movies (I, the Jury), and animal rights advocate, born February 8, 1949. Mother of Allison Barr. (Julia Barr c. 1970s)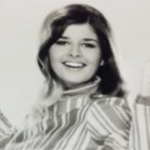 Cristina Ferrare is 72 (nee Cynthia Cristina Ferrare)
American author (Food For Thought), movie actress (J. W. Coop; The Weather Man), fashion model spokesperson (Max Factor), & TV show host (Home and Family; Big Bowl of Love), born February 8, 1950. Ex of John DeLorean. (Cristina Ferrare 1968 The Impossible Years: MGM)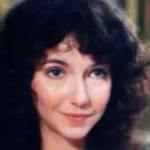 Mary Steenburgen is 69 (married Ted Danson; ex of Malcolm McDowell)
Academy Award-winning American actress of TV (The Last Man on Earth; Joan of Arcadia; Justified) & movies (Goin' South; Time After Time; Parenthood; Melvin and Howard; Cross Creek; Pontiac Moon; Elf; Hope Springs; The Help), born February 8, 1953. (Mary Steenburgen 1979 Time After Time Trailer)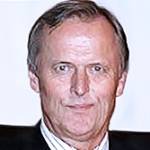 John Grisham is 67 (nee John Ray Grisham Jr.)
American lawyer and best-selling legal crime fiction novelist (The Firm; The Pelican Brief; The Client; A Time to Kill; The Runaway Jury; The Rainmaker; The Chamber; The Street Lawyer; The Testament; The Summons; The Last Juror; Rogue Lawyer), born February 8, 1955. (John Grisham 2009 Photo: BJTJ1)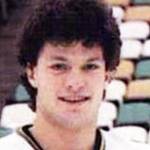 Dino Ciccarelli is 62
Hockey Hall of Fame Canadian professional hockey player, NHL right winger (Minnesota North Stars; Washington Capitals; Detroit Red Wings; Tampa Bay Lightning; Florida Panthers), 4-time NHL All-Star (1982, 1983, 1989, 1997), born February 8, 1960. (Dino Ciccarelli 1984 Photo: John Croft)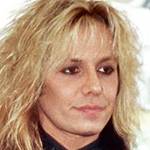 Vince Neil is 61 (nee Vincent Neil Wharton)
American hard rock singer solo, and as lead vocalist of Mötley Crüe (Dr. Feelgood; Without You; Too Young to Fall in Love; If I Die Tomorrow; Afraid; Without You; Kickstart My Heart; Girls, Girls, Girls; Shout at the Devil; Home Sweet Home), born February 8, 1961. (Vince Neil 1990 Photo: Alan Light)
Mary McCormack is 53 (married Michael Morris)
American singer-actress of stage, TV (Mary Shannon on In Plain Sight; Justine Appleton on Murder One; Kate Harper on The West Wing; ER; House of Lies), and movies (Private Parts; Mystery, Alaska; K-Pax; Backfire!; Deep Impact; True Crime), born February 8, 1969. (Mary McCormack 2012 Photo: Genevieve)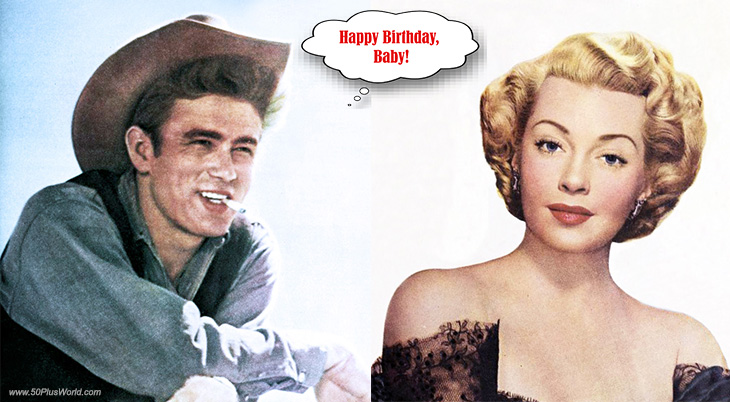 (James Dean 1956 | Lana Turner 1947: Paul Hesse)
Happy Birthday to everyone celebrating their birthday on February 8th!
Remember These February 8th Famous Birthdays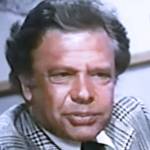 Allan Rich
Blacklisted American character actor of TV (Hill Street Blues; Judging Amy) and movies (Serpico; Voices; Bad Guys; Another Chance; Quiz Show; A League of Old Men; The Frisco Kid; Uncle Joe Shannon), founder of We Care About Kids nonprofit organization (born Feb. 8, 1926 – died Aug. 22, 2020; age 94). Allan Rich died of dementia complications. (Alan Rich 1977 A Killing Affair)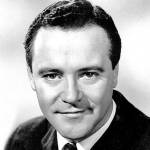 Jack Lemmon (nee John Uhler Lemmon III; married Felicia Farr)
Emmy and Academy Award-winning actor of movies (Mister Roberts; Some Like it Hot; The Apartment; The Odd Couple; Grumpy Old Men; Bell Book and Candle; Irma la Douce; The Front Page; The China Syndrome; My Sister Eileen), and TV (Tuesdays with Morrie) (born Feb. 8, 1925 – died June 27, 2001; age 76). Father of Chris Lemmon. (Jack Lemmon 1968: Wire Photo)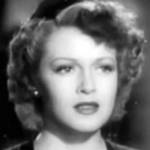 Lana Turner (nee Julia Jean Turner)

American actress of movies (The Postman Always Rings Twice, The Bad and the Beautiful, Peyton Place, Imitation of Life; Green Dolphin Street; Portrait in Black; By Love Possessed; Madame X; Mr. Imperium; The Sea Chase) & TV (Falcon Crest) (born Feb. 8, 1921 – died June 29, 1995; age 74). Ex of Artie Shaw, Stephen Crane, Bob Topping, Lex Barker. (Lana Turner 1939 These Glamour Girls)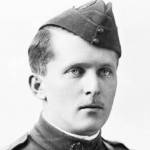 Billy Bishop (nee William Avery Bishop; "Hell's Handmaiden")
Canadian Royal Flying Corps WWI ace pilot & aerial photographer (combat bombing, reconnaissance), awarded the Victoria Cross, Distinguished Flying Cross, Military Cross; Distinguished Service Order Bar, & British War Medal (born Feb. 8, 1894 – died Sept. 11, 1956; age 62). Billy Bishop's cause of death is unknown. (Billy Bishop 1919 Photo: Pringle & Booth)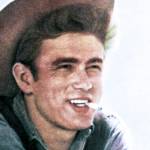 James Dean
Pop culture icon, Academy Award-nominated American actor of stage, TV (Danger; The Big Story; Studio One; Kraft Theatre), & films (East of Eden; Giant; Rebel Without a Cause), he dated Pier Angeli & Ursula Andress (born Feb. 8, 1931 – died Sept. 30, 1955; age 24). James Dean died in a car accident while driving his 1955 Porsche 550 Spyder. (James Dean 1956)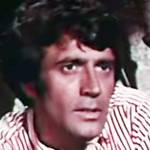 Alejandro Rey

Argentine-American actor of TV (The Flying Nun; Slattery's People; Days of Our Lives; Santa Barbara; Dallas) and movies (Fun in Acapulco; The Stepmother; Blindfold; Mr. Majestyk; Moscow on the Hudson; Breakout; High Velocity; Sunburn) (born Feb. 8, 1930 – died May 21, 1987; age 57). Alejandro Rey died of lung cancer. (Alejandro Rey 1967 The Flying Nun ABC Promo)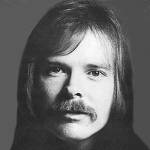 Dan Seals (nee Danny Wayland Seals; aka England Dan)
American country rock musician and singer-songwriter with England Dan & John Ford Coley (I'd Really Love to See You Tonight; It's Sad to Belong; Nights Are Forever Without You; Love is the Answer) & solo (Meet Me in Montana; Bop) (born Feb. 8, 1948 – died Mar. 25, 2009; age 61). Dan Seals had mantle cell lymphoma (cancer) before he died. (Dan Seals 1976 Photo: Billboard)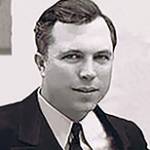 King Vidor (nee King Wallis Vidur; ex of Florence Vidor, Eleanor Boardman)
Academy Award-winning American screenwriter, movie producer & director (The Big Parade; War and Peace; Stella Dallas; Duel in the Sun; Poor Relations; Three Wise Fools; Bird of Paradise; The Texas Rangers; Northwest Passage; The Fountainhead; Hallelujah) (born Feb. 8, 1894 – died Nov. 1, 1982; age 88). Cause of death for King Vidor was a heart problem. (King Vidor c. 1921 Photo)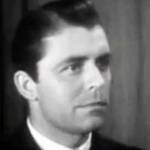 Lyle Talbot
American actor of stage, TV (The Adventures of Ozzie and Harriet; The Bob Cummings Show) and movies (City of Fear; Klondike; Murder in the Clouds; Fog Over Frisco; Chick Carter, Detective; Appointment With Murder) (born Feb. 8, 1902 – died Mar. 2, 1996; age 94). Lyle Talbot died of congestive heart failure. (Lyle Talbot 1936 Trapped by Television: Columbia Pictures)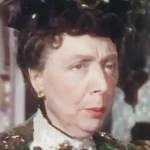 Dame Edith Evans (nee Edith Mary Evans)
English character actress of stage, TV & movies (The Importance of Being Earnest; Look Back in Anger; The Nun's Story; The Chalk Garden; The Whisperers, Fitzwilly; Scrooge, A Doll's House; Tom Jones; Prudence and the Pill) (born Feb. 8, 1888 – died Oct. 14, 1976; age 88). Cause of death for Dame Edith Evans is unknown. (Edith Evans 1952 The Importance of Being Earnest Trailer)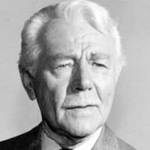 Charlie Ruggles (nee Charles Sherman Ruggles; ex of Adele Rowland)
American comedic movie actor (Bringing Up Baby; Anything Goes; Charley's Aunt; The Parent Trap; Trouble in Paradise; Madame Butterfly; The Farmer's Daughter; Ruggles of Red Gap; Murder in the Private Car; Papa's Delicate Condition) (born Feb. 8, 1886 – died Dec. 23, 1970; age 84). Cause of death for Charlie Ruggles was cancer. (Charlie Ruggles 1963 Photo: NBC Television)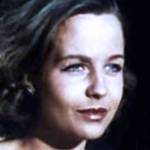 Betty Field 
American TV & movie actress (The Great Gatsby; Of Mice and Men; Picnic; Bus Stop; Peyton Place; Butterfield 8; Birdman of Alcatraz; The Shepherd of the Field; 7 Women; Coogan's Bluff; The Southerner; Victory; King's Row; What a Life; Blues in the Night) (born Feb. 8, 1913 [or 1918] – died Feb. 3, 1973; age 60 [or 55]). Betty field died of a stroke. (Betty Field 1941 The Shepherd of the Hills Trailer)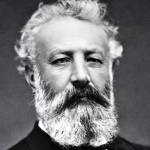 Jules Verne
French poet, playwright, short story writer, and fantasy novelist (Twenty Thousand Leagues Under the Seas; Journey to the Center of the Earth; Five Weeks in a Balloon; Around the World in Eighty Days; From the Earth to the Moon; In Search of the Castaways; The Mysterious Island; Michael Strogoff) (born Feb. 8, 1828 – died Mar. 24, 1905; age 77) (Jules Verne c. 1884: Etienne Carjat)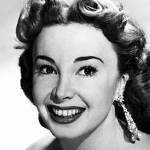 Audrey Meadows (nee Audrey Cotter)

American actress of stage, TV (Alice Kramden on The Honeymooners & The Jackie Gleason Show; Too Close for Comfort; Uncle Buck; The Bob & Ray Show; The Red Skelton Hour) and movies (That Touch of Mink; Take Her; She's Mine; Rosie!) (born Feb. 8, 1922 – died Feb. 3, 1996; age 73).  Audrey Meadows died of lung cancer. (Audrey Meadows 1951 Photo: NBC Television)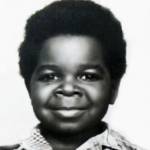 Gary Coleman
Diminutive American comedian, child actor of TV (Arnold Jackson on Diff'rent Strokes, Hello Larry, the Facts of Life, & The Fresh Prince of Bel-Air; The Gary Coleman Show) and films (The Kid with the Broken Halo; An American Carol; On the Right Track) (born Feb. 8, 1968 – died May 28, 2010; age 42). Gary Coleman died after falling and hitting his head. (Gary Coleman 1979: NBC)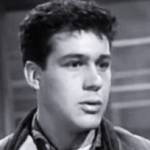 Jack Larson
American film producer (Bright Lights, Beg City; Perfect; Mike's Murder; The Baby Maker), actor of TV (Jimmy Olson on The Adventures of Superman; Gomer Pyle: USMC) and movies (Fighter Squadron; Battle Zone; About Mrs. Leslie; Johnny Trouble) (born Feb. 8, 1928 – died Sept. 20, 2015; age 87). Cause of death for Jack Larson is unknown. (Jack Larson 1952 Kid Monk Baroni)
*Images are public domain or Creative Commons licensed & sourced via Wikimedia Commons or Flickr, unless otherwise noted*