December 4th Birthdays
If you were born on December 4th you share a birthday with these famous people: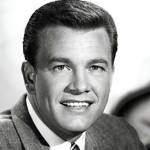 Wink Martindale is 87 (nee Winston Conrad Martindale)
American television producer, game show announcer, host & actor (The New Tic-Tac-Dough; Dream Girl of '67; How's Your Mother-in-Law; Words and Music; The Bold and the Beautiful; Trivial Pursuit; Hilton Head Island), born December 4, 1933. (Wink Martindale 1964-1965 Photo: NBC TV)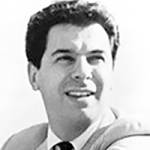 Freddy Cannon is 84 (nee Frederick Anthony Picariello Jr.; "Boom Boom")
American rock & roll musician, and singer-songwriter (Palisades Park; Tallahassee Lassie; Way Down Yonder in New Orleans; Abigail Beecher; In the Night; Action; Jump Over), born December 4, 1936. (Freddy Cannon 1965 Photo: Warner Brothers Records)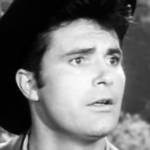 Max Baer Jr. is 83 (nee Maximilian Adalbert Baer Jr.)

American producer, director, & actor of TV (Jethro Bodine on The Beverly Hillbillies; Cheyenne; Maverick; 77 Sunset Strip; Hawaiian Eye; Matt Houston; Maverick), movies (The Wild McCullochs; Macon County Line; A Time for Killing), born December 4, 1937. (Max Baer Jr. 1962 The Beverly Hillbillies)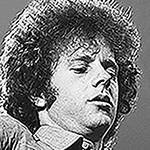 Chris Hillman is 76
American country-rock musician, singer-songwriter (Love Reunited), and founding member of Rock & Roll Hall of Fame band The Byrds (So You Want to Be a Rock 'n' Roll Star; Have You Seen Her Face), born December 4, 1944. (Chris Hillman 1972 TopPop Photo: Beeld en Geluid Wiki)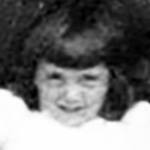 Anna McGarrigle is 76
Juno Award-winning Canadian folk-rock musician, songwriter (Heart Like a Wheel; Heartbeats Accelerating), and singer with her sister Kate McGarrigle (The Log Driver's Waltz; Gentle Annie), born December 4, 1944. (Anna McGarrigle 1948 Photo: Penguin Random House Canada)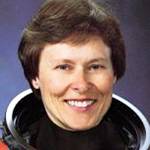 Roberta Bondar is 75
Landscape photographer, author, NASA research scientist, environmental philanthropist (The Roberta Bondar Foundation), & the first neurologist & female Canadian astronaut in space (STS-42), born December 4, 1945. (Roberta Bondar 1991 Photo: JSC / NASA)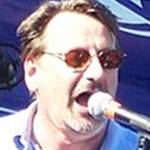 Southside Johnny is 72 (nee John Lyon)
American songwriter and lead singer for "The New Jersey Sound" rock band Southside Johnny & the Asbury Jukes (I Don't Want to Go Home; Talk to Me; The Fever; Hearts of Stone; Tuff Turf), born December 4, 1948. (Southside Johnny 2008 Photo:Wasted Time R at English Wikipedia)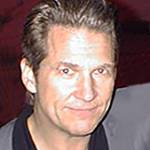 Jeff Bridges is 71 (nee Jeffrey Leon Bridges)
Academy Award-winning American singer, producer, and actor of movies (Crazy Heart; Starman; Thunderbolt and Lightfoot; Against All Odds; True Grit; Jagged Edge; Hearts of the West; Seabiscuit; The Big Lebowski; King Kong) and TV (Sea Hunt), born December 4, 1949. (Jeff Bridges 2000 Photo: Ronald Lewis)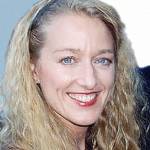 Patricia Wettig is 69
Emmy Award-winning American actress of TV (Holly on Brothers & Sisters; Nancy on Thirtysomething; Prison Break; L. A. Doctors; Alias; Breaking News; St. Elsewhere; Courthouse) and movies (City Slickers; Guilty by Suspicion) born December 4, 1951. (Patricia Wettig 1989 Photo: Alan Light)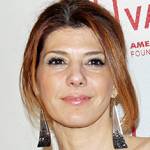 Marisa Tomei is 56
Academy Award-winning American actress of movies (My Cousin Vinny; Only You; Chaplin; Untamed Heart; What Women Want; In the Bedroom; Someone Like You; Anger Management) & TV (A Different World; As the World Turns), born December 4, 1964. (Marisa Tomei 2008 Photo: David Shankbone) 
Chelsea Noble is 56 (nee Nancy Mueller; aka Mrs. Kirk Cameron)
American actress of TV series (Kristina Andropolous on Days of Our Lives; Growing Pains; Who's the Boss?; Kirk), TV movies (Star Struck; You Lucky Dog; Growing Pains: Return of the Seavers), and feature films (Instant Karma; The Willies; Left Behind II: Tribulation Force; Left Behind III: World at War), born December 4, 1964.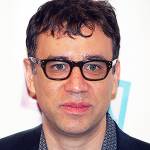 Fred Armisen is 54 (nee Fereydun Robert Armisen)
Peabody Award-winning American drummer and bandleader (Late Night with Seth Meyers house band), comedian, producer, & actor of TV (Saturday Night Live; Portlandia) and movies (Anchorman: The Legend of Ron Burgundy; The Ex), born December 4, 1966. (Fred Armisen 2008 Photo: David Shankbone)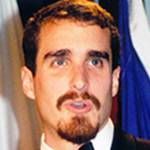 Mike Barrowman is 52 (nee Michael Ray Barrowman)
International Swimming Hall of Fame American competitive swimmer, world record-setting 200 m breaststroke World Champion, and 1992 Barcelona Summer Olympics 200m breaststroke gold medalist, born December 4, 1968. (Mike Barrowman 1997 Photo: Courtesy Mike Barrowman)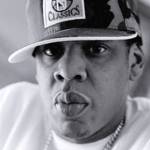 Jay-Z is 51
Grammy-winning Songwriters Hall of Fame American record producer (Roc Nation) & rap singer (Empire State of Mind; Run This Town; Holy Grail; 03 Bonnie & Clyde; Dirt Off Your Shoulder; Swagga Like Us), and entrepreneur (Rocawear; Tidal), born December 4, 1969. (Jay-Z 2003 Photo: Mikamote)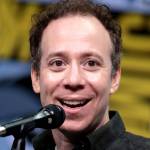 Kevin Sussman is 50
American comedic, actor of TV (Stuart Bloom on The Big Bang Theory; Ugly Betty; Weeds; My Name is Earl), and films (Killers; 2nd Serve; Freeloaders; Little Black Book; Funny Money; Burn After Reading; Wet Hot American Summer), born December 4, 1970. (Kevin Sussman 2017 Photo: Gage Skidmore)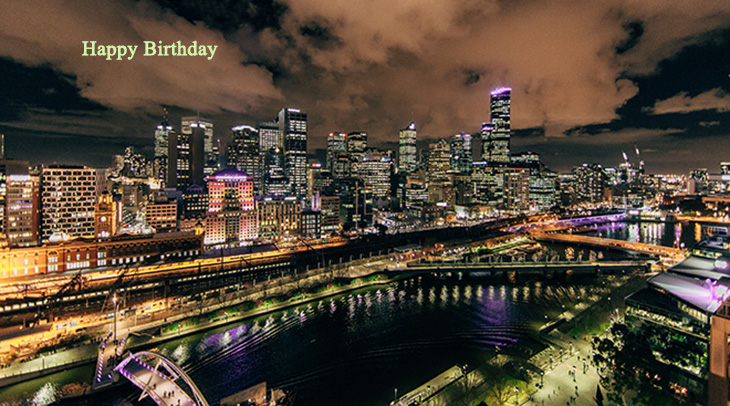 (City Lights & Buildings Photo: Tim McCartney via Unsplash)
Happy Birthday to everyone celebrating their birthday on December 4th!
And remembering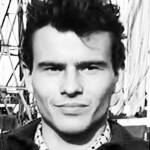 Horst Buchholz (nee Horst Werner Hasenkamp; "the German James Dean" )
German actor of TV and movies (Tiger Bay; The Magnificent Seven; Avalanche Express; The Young Rebel; Marco the Magnificent; The Enemy; Code Name: Emerald; From Hell to Victory; One, Two, Three; Fanny; The Great Waltz; Aces: Iron Eagle III; Aphrodite) (born Dec. 4, 1933 – died Mar. 3, 2003; age 69). Horst Buchholz died of pneumonia. (Horst Buchholz 1959 Tiger Bay)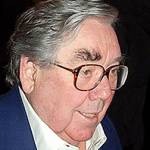 Ronnie Corbett (nee Ronald Balfour Corbett)
Scottish comedian, screenwriter, actor of radio, TV (The Two Ronnies; Sorry!; Crackerjack; The Frost Report; No, That's Me Over Here!; Small Talk; The Corbett Follies) & movies (No Sex Please, We're British; Fierce Creatures; After the Ball) (born Dec. 4, 1930 – died Mar. 31, 2016; age 85). Ronnie Corbett had motor neurone disease before he died. (Ronnie Corbett 2010 Photo: William melotti)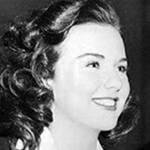 Deanna Durbin (nee Edna Mae Durbin)

Academy Juvenile Award-winning Canadian singer-actress of movies (Three Smart Girls; That Certain Age; First Love; It's a Date; Spring Parade; It Started with Eve; The Amazing Mrs. Holliday; Hers to Hold; His Butler's Sister; Christmas Holiday) (born Dec. 4, 1921 – died Apr. 20, 2013; age 91). Cause of death for Deanna Durbin is unknown. (Deanna Durbin 1948 Photo: Universal Pictures)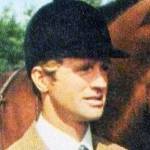 Richard Meade (nee Richard John Hannay Meade)

English rider / equestrian, winner of 5 World Championship Eventing medals & 3 Olympic gold medals for Britain (1968 Mexico City Team Eventing; 1972 Munich Individual & Team Eventing), horse show judge and trainer (born Dec. 4, 1938 – died Jan. 8, 2015; age 76). Richard Meade died after cancer treatment. (Richard Meade 1974 Photo)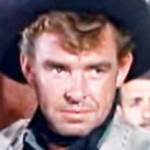 Donnelly Rhodes (nee Donnelly Rhodes Henry)
Canadian actor of TV (Doc Roberts on Danger Bay; Leo Shannon on Da Vinci's Inquest; Battlestar Galactica; Soap; The Young and the Restless; Street Legal; The Heights; Hill Street Blues; Sidestreet) and movies (Gunfight in Abilene; Butch Cassidy and the Sundance Kid) (born Dec. 4, 1937 – died Jan. 8, 2018; age 80). Donnelly Rhodes died of cancer. (Donnelly Rhodes 1960 Bonanza)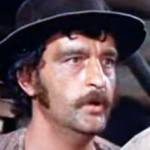 Victor French
American director, stuntman & character actor of TV (Isaiah Edwards on Little House on the Prairie; Mark Gordon on Highway to Heaven; Agent 44 on Get Smart; Chief Mobey on Carter Country; Gunsmoke; Bonanza) and movies (The Quick and the Dead; Charro!) (born Dec. 4, 1934 – died June 15, 1989; age 54). Victor French died of lung cancer. (Victor French 1970 Daniel Boone)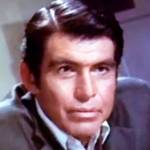 Ned Romero
American opera signer, actor of stage, TV (Dan August; Walker, Texas Ranger; Roswell; Santa Barbara; Shane; Death Valley Days; The F.B.I.; Police Woman; Ironside; Kung Fu; Cannon; The High Chaparral), and movies (Peter Lundy and the Medicine Hat Stallion) (born Dec. 4, 1926 – died Nov. 4, 2017; age 90). Cause of death for Ned Romero is unknown. (Ned Romero 1971 Dan August)
*Images are public domain or Creative Commons licensed & sourced via Wikimedia Commons or Flickr, unless otherwise noted*