Boomer TV Trivia: Cannon
Q1. On Cannon, What was the personal tragedy that spurred Los Angeles Police Detective Frank Cannon (William Conrad) to retire from the LAPD and become a private detective?
Q2. In 1971, Frank Cannon had a very uncommon feature in his car, that was out of the reach of all but the very wealthy (and police or private detectives on television) at the time. What was it?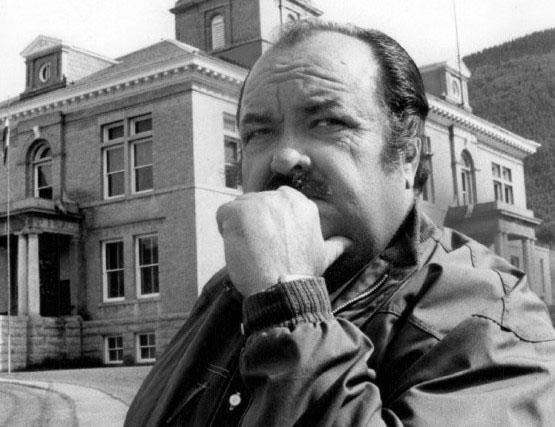 (William Conrad 1972 Cannon Photo: CBS Television)
Although a very young Martin Sheen had a recurring role in the first season of Cannon (1971-1975) as an ex-policeman, the only regular cast member of Cannon was the star of the show, actor William Conrad (Private Detective Frank Cannon). Cannon was based in southern California and the character of Cannon always drove a Lincoln Continental, which at the time was the ultimate in luxury vehicles for everyday heroes. Although he was a visibly overweight, older man who carried a pistol, Cannon would often use martial arts (or his stomach) to subdue suspects.
In the second season of Cannon, an episode starring Buddy Ebsen as an aging private investigator named Barnaby Jones and Lee Meriwether as Barnaby's daughter-in-law, Betty Jones, resulted in a 1972 spin-off series, Barnaby Jones. The characters from both shows would occasionally make crossover appearances on the other show; both series were popular with baby boomers and their parents.
Some of the many other guest stars on Cannon included Mickey Dolenz, Mike Farrell, Joan Fontaine, Paul Michael Glaser, David Soul, Robert Hays, Tina Louise, George Maharis, Vera Miles, Donna Mills, Nick Nolte, Stefanie Powers, Tom Skerritt, Peter Strauss, and Joan Van Ark. 
After Cannon ended, William Conrad appeared in the TV movie The Return of Frank Cannon (1980).
Before Cannon first began airing in 1971, series star William Conrad was already in his 50+ years.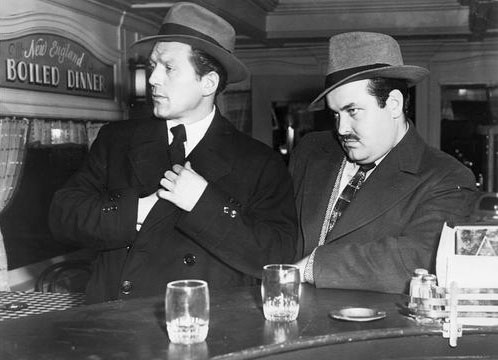 (The Killers 1946 Photo: Universal Pictures)
He'd made his start acting and writing for radio, and after serving in World War II as a fighter pilot, Conrad became a character actor in the movies. Keen-eyed baby boomer and senior fans of William Conrad may remember seeing him typecast as either a cop or a – literal – heavy in films such as The Killers (1946), left, with Charles McGraw.
Before Gunsmoke was a television series (1955-1975) with actor James Arness playing Marshall Matt Dillon, Gunsmoke was a popular radio series (1952-1961) and William Conrad was the voice of U.S. Marshall Matt Dillon.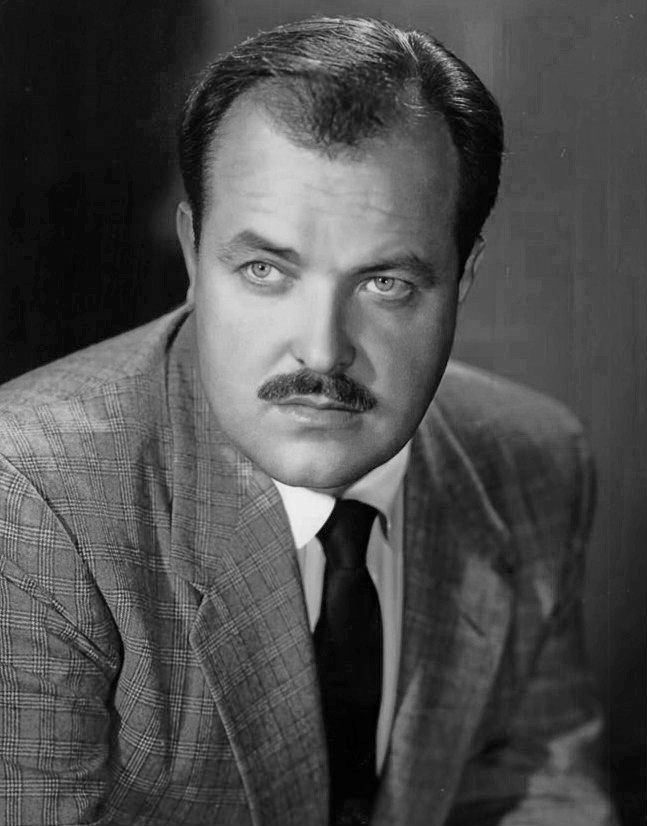 (William Conrad 1952 Photo: CBS Radio)
Other notable movies and co-stars for William Conrad as a supporting actor during the 1940's and 1950's included:
Four Faces West (1948) with Joel McCrea.
The Milkman (1950) starring Donald O'Connor, Jimmy Durante, and Piper Laurie.
Cry Danger (1951) starring Dick Powell, Rhonda Fleming, and Richard Erdman, and Regis Toomey.
Cry of the Hunted (1953) starring Vittorio Gassman, Barry Sullivan, and Polly Bergen.
The Naked Jungle (1954) starring Charlton Heston and Eleanor Parker.
Johnny Concho (1956) starring Frank Sinatra and Keenan Wynn.
William Conrad had a leading role co-starring with Anthony Quinn in the western The Ride Back (1957) as a sheriff. 
By the late 1950s, William Conrad had begun finding work on the rapidly expanding world of television as a guest-starring actor, and as a TV series narrator. His voice can be heard as the narrator for the TV shows This Man Dawson (1959-1960); Rocky and His Friends (1959-1961); and The Fugitive (1963-1967).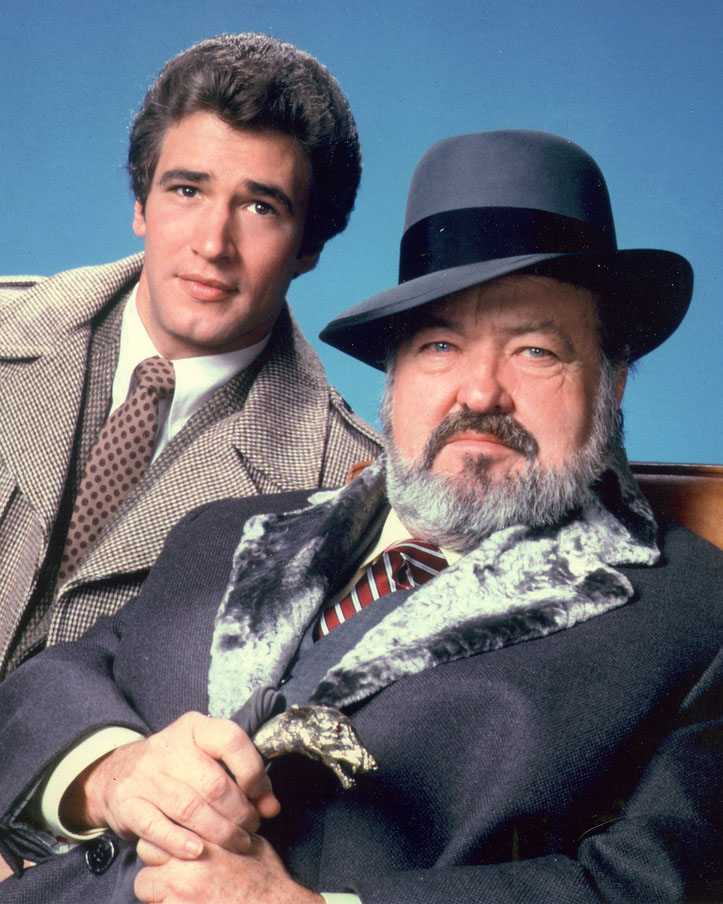 (Lee Horsley & William Conrad 2010 Nero Wolfe Photo: Ed)
As acting roles dried up for William Conrad after Cannon ended, he moved into producing, directing, and narrating.
In addition to starring on television as Frank Cannon, Conrad also played a detective in the short-lived Nero Wolfe (1981).
His co-stars on Nero Wolfe included Lee Horsley, Allan Miller, and George Wyner. 
Voice acting work continued to keep William Conrad busy – he was the narrator on several popular series:
Tales of the Unexpected (1977)
How The West Was Won (1976-1978)
Buck Rogers in the 25th Century (1979-1980); he was also a Draconian officer and narrator for the 1979 feature film Buck Rogers in the 25th Century 
Manimal (1983)
William Conrad continued acting as a senior citizen, playing District Attorney J. L. "Fatman" McCabe in the the TV series Jake and the Fatman (1987-1992) opposite actors Joe Penny as Jake Styles and Alan Campbell as Derek Mitchell. William Conrad's last acting appearance on film was the final episode of Jake and the Fatman, with guest stars Ray Sharkey and J. Kenneth Campbell.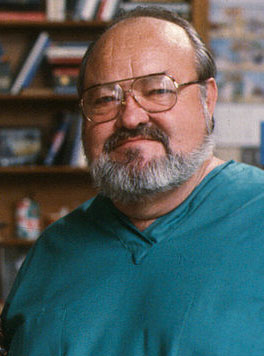 (William Conrad Photo: Shocktrauma 1982 TV Movie | ShockTrauma1)
Conrad married three times; first, to June Nelson in 1943 (divorced in 1957); second, to Susan Randall from 1957 until her death in 1977; his third wife, Tippi Stringer Huntley Conrad, in 1980.
William Conrad was a septuagenarian senior citizen when he died of heart failure in February 1994 at the age of 73, leaving his third wife Tippi a widow (she died in 2010).
Conrad was also survived by Christopher Conrad, his son with Susan Randall.
A1. Cannon's wife and son were killed in a car accident; in the final season Cannon investigates their deaths and discovers that a hit man had killed them.
A2. Cannon had a "mobile telephone" in his car. Motorola and Bell in the U.S. launched the operator-assisted Mobile Telephone System (MTS) in 1946; the original equipment involved a large box, typically place in the trunk of a car and weighing 80 pounds!!
*Images are public domain or Creative Commons licensed & sourced via Wikimedia Commons, Vimeo, YouTube, or Flickr, unless otherwise noted*