Forever Beautiful - Lee Meriwether
Former Miss America (1955) beauty queen (best known as Betty, Barnaby Jones' daughter-in-law on the 1970s television series), Lee Meriwether landed her first TV role back in 1954. Her most recent on-screen appearance in the comedy-drama movie Love and Debt (2019), caps 7 decades of acting on TV and in films.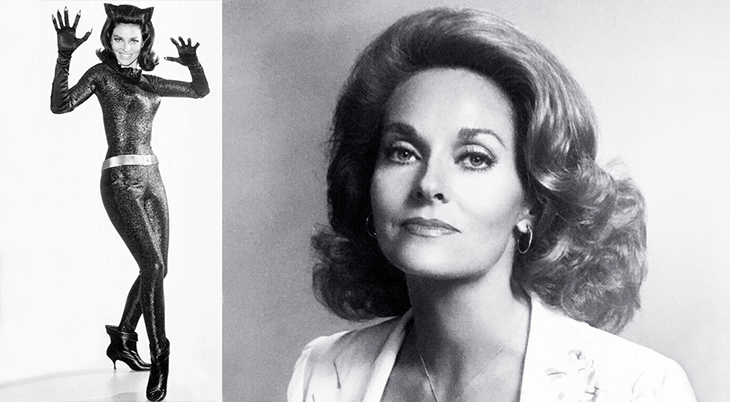 (Lee Meriwether Catwoman 1966 | Lee Meriwether 1979 Mirror, Mirror: NBC)
Miss America Beauty Queen
Born May 27, 1935 in Los Angeles, California, Lee Ann Meriwether grew up and went to college in San Francisco, along with classmate and actor Bill Bixby.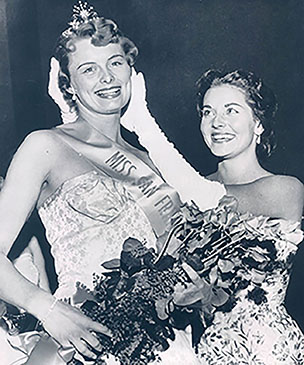 Jeanne Kessey (left) being crowned Miss San Francisco by 1955 Miss America Meriwether. (AP Wirephoto) 
As a teenager Lee was always interested in acting and working with children.  
TV Guide described her thus, in September 1955:
"The present beauty queen – nearing the end of her reign – reads John Millington Synge and thinks a girl's best friend is her Master's degree. Last December, Lee Ann Meriwether proved herself not only intelligent but also a gifted actress when she appeared in TV Playhouse's 'Run, Girl, Run.' Even the trade-paper critics, some of whom had awaited her TV acting debut like headhunters contemplating a victim, were charmed."
After winning Miss America 1955, she appeared on the Today Show (1954-1956).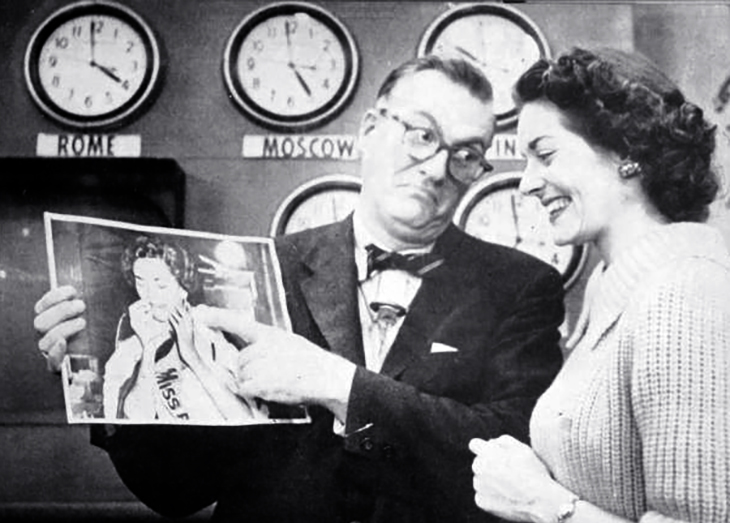 (Today Anchor Dave Garroway & Lee Meriwether 1955: Sponsor)
She married actor Frank Aletter in 1958 and they had 2 daughters together, Kyle (1960) and Lesley (1963), before divorcing in 1974.
Her first feature film role was in the sci-fi fantasy film, 4D Man. Meriwether co-stars as the love interest for two conflicted scientists, brothers Scott Nelson (Robert Lansing) and Tony Nelson (Robert Congdon).
This trailer for 4D Man features Lee Meriwether, James Congdon, and Robert Lansing as the man in the 4th dimension.
Catwoman and Feature Films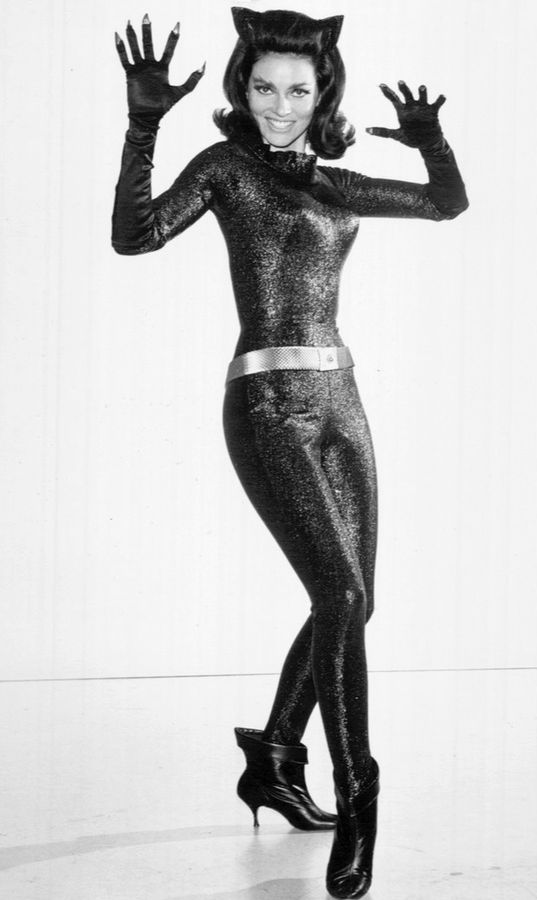 (Lee Meriwether "Catwoman" 1966 Batman Photo: 20th Century Fox)
She appeared in several movies with big stars in the 1960's. 
The Undefeated (1969), co-starring John Wayne, Rock Hudson, Merlin Olsen, Bruce Cabot, Jan-Michael Vincent, Ben Johnson, and Harry Carey Jr.
The Legend of Lylah Clare (1968), with Kim Novak, Peter Finch, and Ernest Borgnine.
Angel in My Pocket (1969), starring Andy Griffith, Jerry Van Dyke, Henry Jones, Edgar Buchanan, Gary Collins, Elena Verdugo, Margaret Hamilton, and Robert Hastings.
However, the movie role Lee Meriwether is most associated with, is as Catwoman in the 1966 feature film Batman. The TV series cast regulars also appear in the film: Adam West as Bruce Wayne/Batman, Burt Ward as Robin, Cesar Romero (The Joker), Burgess Meredith (Penguin), Frank Gorshin (Riddler), Alan Napier (Alfred the butler), and Neil Hamilton (Commissioner Gordon). 
She later guest starred on the Batman TV show as Bruce Wayne's love interest Lisa Carson, in 1967. 
Television Queen
Meriwether was a regular cast member on The Clear Horizon (1960-1962), which was centred on the lives and loves of astronauts based at Cape Canaveral, Florida (although it was filmed in California). During her tenure on The Clear Horizon playing Enid Ross, Lee Meriwether's co-stars included Beau Bridges as Eddie Tinker, Ted Knight as Col. Tate, Michael Fox as Sig Levy, and Denise Alexander as Lois Adams. After that series ended, she originated the role of Ann Reynolds on the short-lived daytime television soap opera The Young Marrieds, in 1964. 
From 1963-1965, Meriwether played 5 different nurses during the course of guest-starring on 8 episodes of the medical series Dr. Kildare, starring Richard Chamberlain and Raymond Massey as earnest doctors.
Lee's baby boomer and 1960's sci-fi TV fans may recall her co-starring with teen heart-throb James Darren in The Time Tunnel series from 1966-1967.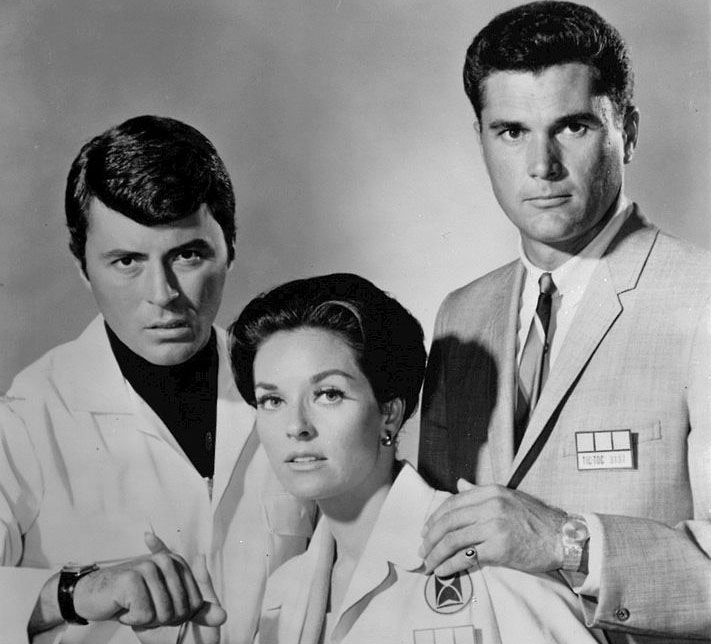 (James Darren, Lee Meriwether & Robert Colbert c. 1966 The Time Tunnel: ABC Television)
The popular TV spy series Mission: Impossible (1969-1970) featured Lee Meriwether guest-starring in 8 episodes – first as Anna Rojak in "The Bunker" two-parter; later as Tracey. Her co-stars during the 8 episodes she appeared in on Mission: Impossible included series regulars Peter Graves, Martin Landau, Barbara Bain, Greg Morris, Peter Lupus, Leonard Nimoy, as well as Diane Baker and John Vernon.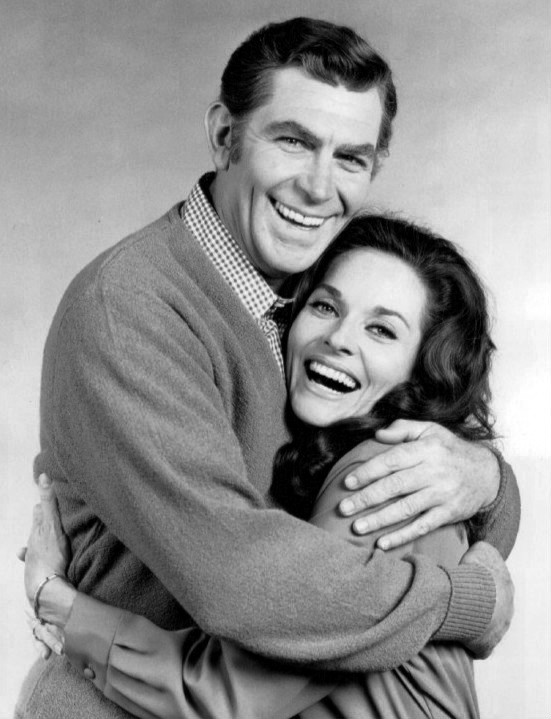 (Andy Griffin and Lee Meriwether 1971 The New Andy Griffith Show Photo: CBS Television)
Lee Meriwether had a recurring role as Lee Sawyer on her Angel in My Pocket co-star Andy Griffith's TV series, The New Andy Griffith Show, in 1971.
Other guest-starring roles for Lee Meriwether included popular TV shows Longstreet, The Doris Day Show, and Cannon.
On The F.B.I., starring Efrem Zimbalist Jr., Philip Abbott, William Reynolds, Ed Nelson, and William Bryant, she was a recurring cast member between 1965-1971.
Meriwether appeared 3 times on WWII TV series 12 O'Clock High.
In two episodes she played Captain Phyllis Vincent, a love interest for leading actor Paul Burke. In addition to 12 O'Clock High regular cast actors Chris Robinson, her fellow guest-stars on the star-studded episode "The Outsider", included James MacArthur, James T. Callahan, Patrick Wayne, and Dabney Coleman.
Lee Meriwether, James MacArthur, James T. Callahan, and Patrick Wayne in this episode of 12 O'Clock High. 
On another episode of the popular series, she guest-starred with Robert Brown.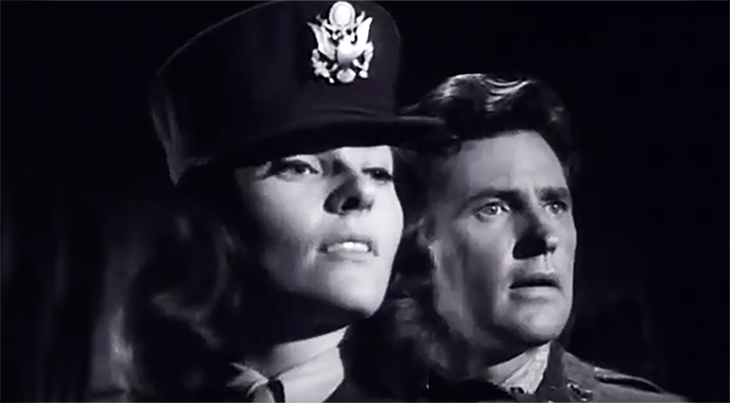 (Lee Meriwether & Robert Brown 1965 12 O'Clock High)
Baby boomers and seniors will likely remember Lee Meriwether best from her longest running television series – co-starring with Buddy Ebsen (The Beverly Hillbillies) in the popular CBS private detective show, Barnaby Jones. from 1973-1980. Meriwether played the much older Barnaby's widowed daughter-in-law. Off screen, Lee and Buddy enjoyed a warm friendship that lasted until Buddy Ebsen's death in 2003.
Lee was re-united with old college friend Bill Bixby when he guest-starred in an episode of Barnaby Jones. 
She met fellow actor and playwright Marshall Borden when they starred in a San Antonio stage play; they married a few years later in 1986 and are still together today (35+ years). 
Meriwether's list of TV credits and film roles continued to grow during her senior years. She was Lily Munster in The Munsters Today (1988-1991), opposite John Schuck as Herman Munster. 
She returned to soap operas with a role as Ruth Martin on All My Children (replacing the originating cast member, retiring Ruth Martin) from 1996-1999 and again from 2002-2011.
Forever Beautiful
Lee Meriwether's stage credits are too numerous to mention, and combined with her roles on television and movies, kept her quite busy until the COVID-19 pandemic restricted filming.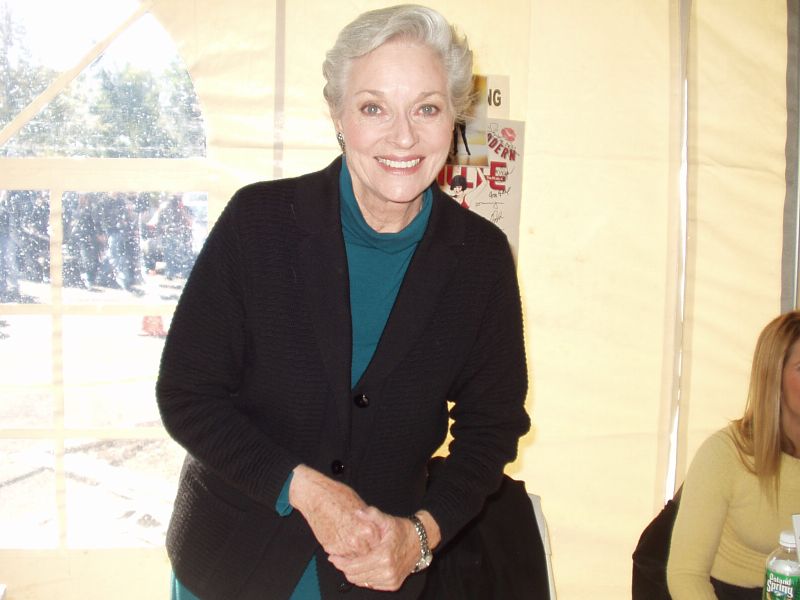 (Lee Meriwether 2005 Photo: Lisa Gottlieb [Little Ferry, NJ, USA PA300017])
She could be seen in no less that 12 feature films released between 2014-2019. Her voice acting can be heard on video games, and as the narrator of gothic thriller author John Saul's audio books. 
Through the years, Meriwether's beauty has been time-defying…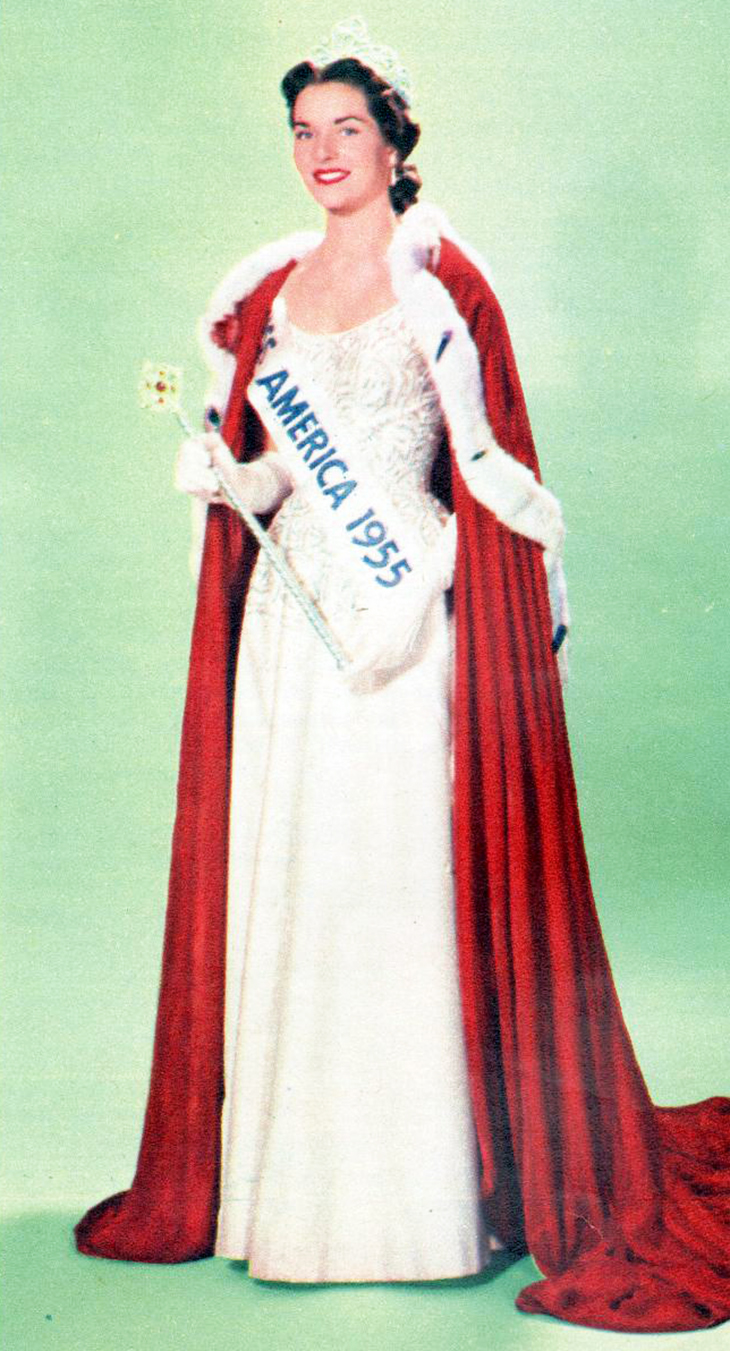 (Lee Meriwether, Miss America 1955: TV Guide)
Below, with a reunion of former Miss America's – from left to right: Jo-Carroll Dennison (1942), Laurie Lae Schaefer (1972), Lee Meriwether (1955), Rosemary LaPlanche, 1942, Jean Bartel, 1942.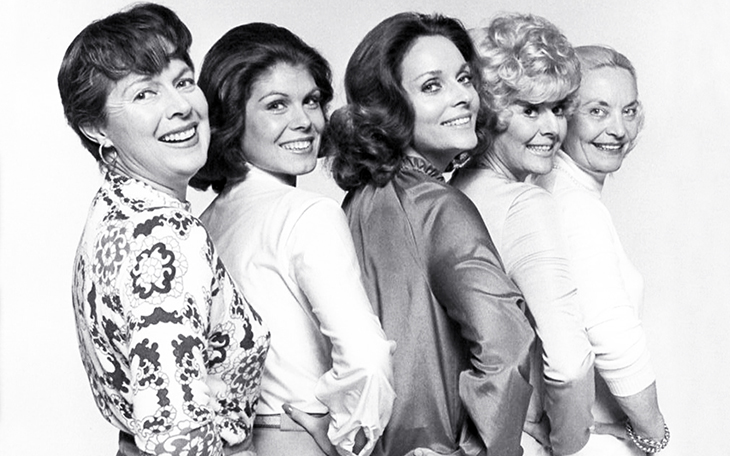 (Former Miss Americas 1977 United Press International Photo)
As of 2022, Lee Meriwether has celebrated 55 years of involvement in the charity Ability First, where she is an Honorary Chairwoman. To her fan's she'll be forever beautiful inside and out.
Note: This article was first published in 2015 as Celebrating Seniors – Lee Meriwether is 80. It has been updated with new & additional content.
*Images are believed to be in the public domain, used by permission, or Creative Commons licensed & sourced via Wikimedia Commons, Vimeo, YouTube, or Flickr, unless otherwise noted*