November 4th Birthdays
If you were born on November 4th, you share a celebrity birthday with these famous people: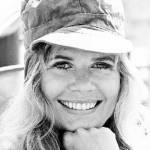 Loretta Swit is 85

Emmy Award-winning American singer, actress & game show contestant of stage, TV (Hot Lips Houlihan on M*A*S*H; The $10,000 Pyramid; Match Game; Gunsmoke; The Love Boat; Mannix), movies (Race With the Devil; S.O.B.; Beer; Beach Movie), born November 4, 1937. (Loretta Swit 1972 M*A*S*H Photo)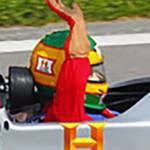 Jacques Villeneuve Sr. is 69 ("Uncle Jacques")
Canadian Motorsport Hall of Fame World Championship Snowmobile Derby winner (1980, 1982, 1986), Formula One and CART race car driver, uncle of Jacques Villeneuve (1995 Cart & 1997 Formula One  champion), born November 4, 1953. (Jacques-Joseph Villeneuve 2015 Photo: Veilleux79)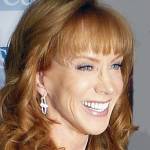 Kathy Griffin is 62 (nee Kathleen Mary Griffin; ex-partner of Steve Wozniak)
Grammy & Emmy Award-winning American stand-up comedienne, producer, screenwriter, hostess,&  actress of TV (Vicki Groener on Suddenly Susan; Kathy; Jimmy Kimmel Live; Kathy Griffin: My Life on the D-List; The Mole), born November 4, 1960. (Kathy Griffin 2010 Photo: Greg Hernandez)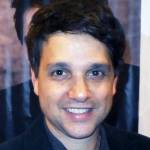 Ralph Macchio is 61 (nee Ralph George Macchio Jr.)
American actor of movies (The Karate Kid films; My Cousin Vinny; The Outsiders; Teachers; Crossroads; Beer League; Distant Thunder; Naked in New York; Can't Be Heaven) and TV (Eight is Enough; Ugly Betty; The Deuce; Cobra Kai), born November 4, 1961. (Ralph Macchio 2013 Photo: Rob DiCaterino)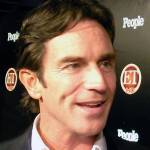 Jeff Probst is 61
Emmy Award-winning American producer, screenwriter, director, actor & host of TV (Survivor host since 2000; The Jeff Probst Show; Emmy Awards; Backchat; MADtv; Jeopardy!; Bow Madness), and movies (Kiss Me; Finder's Fee), born November 4, 1961. (Jeff Probst 2008 Photo: Kristin Dos Santos)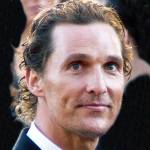 Matthew McConaughey is 53 (married Camila Alves)
Academy Award-winning American actor of TV (True Detective) & films (Dallas Buyers Club; A Time to Kill; Interstellar; Contact; U-571; The Wedding Planner; How to Lose a Guy in 10 Days; We Are Marshall; The Lincoln Lawyer; Magic Mike), born November 4, 1969. (Matthew McConaughey 2011: David Torcivia)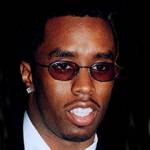 Sean Combs is 53 (aka "P. Diddy" or "Puff Daddy") 
Grammy-winning American record producer, songwriter, singer (It's All About the Benjamins; Can't Nobody Hold Me Down; I'll Be Missing You), film & TV producer-actor, born November 4, 1969. Ex-partner of Jennifer Lopez(Sean Combs 2000 Photo: John Matthew Smith & www.celebrity-photos.com)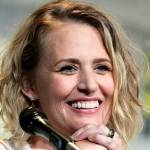 Samantha Smith is 53
American model and actress of TV (Mary Winchester on Supernatural; Profiler; Two of a Kind; Nash Bridges; Time of Your Life; Rizzoli & Isles; Con Man; Family Law) & movies (The Truth About Juliet; Transformers; The Chosen One), born November 4, 1969. (Samantha Smith 2016 Photo: Gage Skidmore)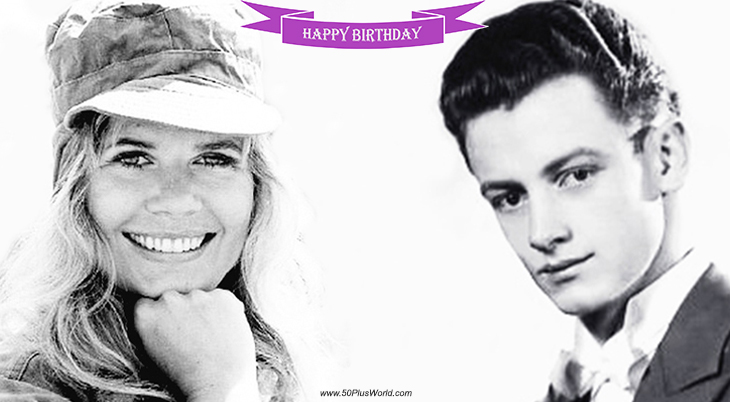 (Loretta Swit 1972: M*A*S*H / CBS Television | Art Carney 1930s-1940s: Ray Lee Jackson / NBC)
Happy Birthday to everyone celebrating their birthday on November 4th!
Remember These November 4th Famous Birthdays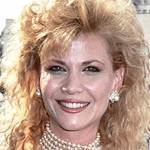 Markie Post (nee Marjorie Armstrong Post)
American TV game show producer (Double Dare), actress of TV (Christine Sullivan on Night Court; Terri Michaels on The Fall Guy; Georgie Lahti Hartman on Hearts Afire; The Gangster Chronicles; Chicago P.D.) & films (Gangster Wars; There's Something About Mary) (born Nov. 4, 1950 – died Aug. 7, 2021; age 70). Markie Post died of cancer. (Markie Post 1988 Photo: Alan Light)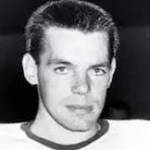 Howie Meeker (nee Howard William Meeker)
Canadian NHL right-winger (Toronto Maple Leafs – 1947, 1948 & 1949 Stanley Cups), 1947 Calder Memorial Trophy winner, Hockey Hall of Fame sports broadcaster (Hockey Night in Canada; Howie Meeker's Hockey School) (born Nov. 1923 – died Nov. 8, 2020; age 97). Cause of death for Howie Meeker is unknown. (Howie Meeker 1947 Photo)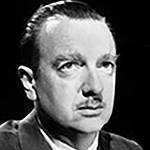 Walter Cronkite (nee Walter Leland Cronkite Jr.)
WWII war correspondent, CBS Evening News TV broadcast journalist "And that's the way it is", TV series host & documentary narrator (CBS Up to the Minute; You Are There; The Twentieth Century), and author (A Reporter's Life) (born Nov. 4, 1916 – died July 17, 2009; age 92). Walter Cronkite died of cerebrovascular disease. (Walter Cronkite Photo: theNerdPatrol)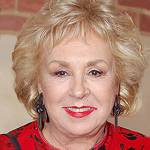 Doris Roberts (nee Doris May Green)

Emmy Award-winning American actress of stage, TV (Marie Barone on Everybody Loves Raymond; Mildred Krebs on Remington Steele; Angie; Dream On; Barney Miller) & movies (Rabbit Test; A New Leaf; The Honeymoon Killers; The Rose; Once in Paris) (born Nov. 4, 1925 – died Apr. 17, 2016; age 90). Doris Roberts died of a stroke. (Doris Roberts 2010 Photo: Angela George)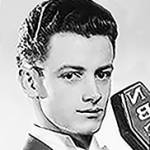 Art Carney (nee Arthur William Matthew Carney)

Academy Award-winning American comedic singer-actor on stage, radio (Pot o' Gold), TV (Ed Norton on The Jackie Gleason Show & The Honeymooners; Newton on The Morey Amsterdam Show; Lanigan's Rabbi), and movies (Harry and Tonto; House Calls; Firestarter; The Yellow Rolls-Royce) (born Nov. 4, 1918 – died Nov. 9, 2003; age 85). (Art Carney c 1940s Photo: Ray Lee Jackson) 
Martin Balsam (ex of Joyce Van Patten)
Academy Award-winning American actor of movies (A Thousand Clowns; 12 Angry Men; Psycho; Breakfast at Tiffany's; Cape Fear; The Carpetbaggers; The Delta Force; Al Capone; Time Limit) & TV (Murray Klein on Archie Bunker's Place; Valiant Lady) (born Nov. 4, 1919 – died Feb. 13, 1996; age 76). Martin Balsam died of a stroke. (Martin Balsam 1970 The Old Man Who Cried Wolf)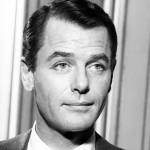 Gig Young (nee Byron Elsworth Barr; ex of Elizabeth Montgomery)
Academy Award-winning American actor of movies (They Shoot Horses, Don't They?; Teacher's Pet; That Touch of Mink; Young at Heart; Come Fill the Cup; The Hindenburg; Strange Bedfellows; Kid Galahad; Desk Set; Wake of the Red Witch) and TV (The Rogues) (born Nov. 4, 1913 – died Oct. 19, 1978; age 64). Gig Young by suicide (gunshot). (Gig Young 1953 Photo: Talbot Photography)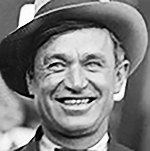 Will Rogers (nee William Penn Adair Rogers; "The Cowboy Philosopher")
American humorist, New York Times columnist, cowboy, lariat expert, vaudeville & film actor (A Connecticut Yankee; Lightnin; State Fair; Judge Priest; Jubilo; The Ropin' Fool; A Poor Relation; The Headless Horseman; Life Begins at 40; Doubting Thomas; Young as You Feel) (born Nov. 4, 1879 – died Aug. 15, 1935; age 55). Will Rogers died in a plane crash. (Will Rogers c. 1920s; LoC)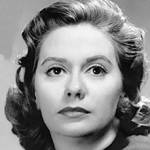 Kate Reid (nee Daphne Katherine Reid; ex of Austin Willis)
British-Canadian actress of stage, TV (Encounter; Dallas; Gavilan; Morningstar / Eveningstar; The Whiteoaks of Jalna; On Camera), & movies (Atlantic City; This Property is Condemned; The Andromeda Strain; Sweet Hearts Dance; Death Ship; Plague) (born Nov. 4, 1930 – died Mar. 27, 1993; age 62). Kate Reid died of brain cancer. (Kate Reid 1963 Photo: Stratford Shakespearean Festival)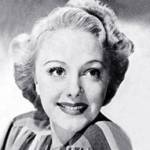 Virginia Field (nee Margaret Cynthia Field; married Willard Parker)
British actress of TV (Perry Mason) & films (The Cisco Kid and the Lady; Dance, Girl, Dance;  Waterloo Bridge; London By Night; Dial 1119; Atlantic Convoy; The Lady Pays Off; Singapore Woman; Knockout; Thank You, Jeeves!; Week-End With Father; Repeat Performance; Christmas Eve; The Perfect Marriage) (born Nov. 4, 1917 – died Jan. 2, 1992; age 74). Ex of Paul Douglas. (Virginia Field 1940)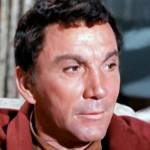 Cameron Mitchell (nee Cameron McDowell Mitzell)
American actor of TV (Buck Cannon on The High Chaparral; The Beachcomber; Swiss Family Robinson) and movies (Carousel; Leather Gloves; Hombre; Smuggler's Gold; All Mine to Give; Les Miserables; How to Marry a Millionaire; Desiree; Hombre) (born Nov. 4, 1918 – died July 7, 1994; age 75). Cameron Mitchell died of lung cancer. (Cameron Mitchell 1966 Daniel Boone) 
Ruth Handler (nee Ruth Marianna Mosko)
American businesswoman married to Mattel co-founder Elliot Handler, inventor of the "Barbie" doll in 1959, inspired by the limitations of the paper dolls her daughter Barbara played with, later Mattel Inc. President (born Nov. 4, 1916 – died Apr. 27, 2002; age 85). Ruth Handler died of colon cancer surgery complications. (Ruth Handler Photo: Courtesy Mattel.com)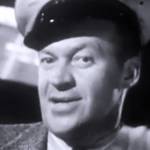 Frank Jenks
American actor of TV (Colonel Humphrey Flack; Perry Mason), and movies (The Westland Case; Strange Faces; Prescription for Romance; The Last Warning; The Lady in the Morgue; There Goes My Girl; Christmas in Connecticut; Thousands Cheer; The Farmer in the Dell; The Witness Chair; The Storm) (born Nov. 4, 1902 – died May 13, 1962; age 59). (Frank Jenks 1946 That Brennan Girl)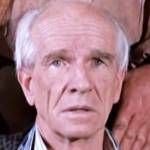 Ian Wolfe
American actor of TV (The F.B.I.; Soap; WKRP in Cincinnati; The Facts of Life) and movies (The Magnificent Yankee; Houdini; Saboteur; Mr. Blandings Builds His Dream House; Witness For The Prosecution; Foreign Correspondent; They Live By Night; Seven Brides for Seven Brothers; The Barretts of Wimpole Street; Gaby) (born Nov. 4, 1896 – died Jan. 23, 1992; age 95). (Ian Wolfe 1960 Bonanza)
Gaby Deslys (nee Marie-Elise Gabrielle Caire)
French singer (Tout en Rose; Philomene), dancer (The Gaby Glide) & actress of stage (London, New York, Marseille, Broadway) and silent films (Infatuation; Her Triumph; Rosy Rapture) known for her extravagant costumes (born Nov. 4, 1881 – died Feb. 11, 1920; age 38). Lover of King Manuel II of Portugal, Harry Pilcer. Gaby Seslys died of a throat infection from the Spanish flu. (Gaby Deslys
*Images are public domain or Creative Commons licensed & sourced via Wikimedia Commons, Vimeo, YouTube, or Flickr, unless otherwise noted*