October 10th Birthdays
If you were born on October 10th, you share a celebrity birthday with these famous people: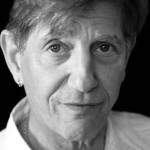 Peter Coyote (nee Robert Peter Cohon)
Emmy Award-winning American actor & narrator of stage, TV (The Inside; The 4400; Commander In Chief; Law & Order: LA; Perception; Brothers & Sisters) and movies (E. T. the Extra-Terrestrial; Jagged Edge; A Walk to Remember; Southern Comfort), born October 10, 1941. (Peter Coyote 2011: Vaclav Dejcmar)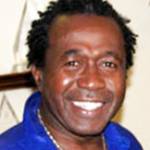 Ben Vereen (nee Benjamin Augustus Middleton)

Tony-winning American actor, singer, & dancer of stage (Pippin; Jesus Christ Superstar; Wizard of Oz), TV (Roots; Ben Vereen…Comin' At Ya; Zoobilee Zoo; Silk Stalkings; Sneaky Pete; Star), and movies (All That Jazz; Funny Lady), born October 10, 1946. Godfather of Usher. (Ben Vereen 2007: Phil Konstantin) 
Charles Dance (nee Walter Charles Dance)
English actor of TV (Tywin Lannister on Game of Thrones, The Jewel in the Crown; Bleak House) & films (For Your Eyes Only; White Mischief; Alien 3; Plenty; Gosford Park; Michael Collins) born October 10, 1946. Ex-partner of Sophia Myles. (Charles Dance 2017 Fallen Angel Screenshot: Simon Richards)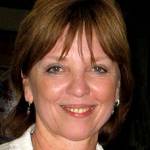 Nora Roberts (nee Eleanor Marie Robertson; aka J. D. Robb)
Best-selling American author of mystery novels (Survivor in Death and In Death series) and Romance Writers of America Hall of Fame romances (Carolina Moon; Angels Fall; Montana Sky; Midnight Bayou; Brazen Virtue; The Witness), born October 10, 1950. (Nora Roberts 2007 Photo: Dev Librarian)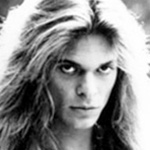 David Lee Roth ("Diamond Dave")
Rock & Roll Hall of Fame American rock musician, songwriter, solo artist (California Girls; Just a Gigolo / I Ain't Got Nobody; Just Like Paradise), and lead singer of Van Halen (Jump; [Oh] Pretty Woman; Panama; You Really Got Me), born October 10, 1954. (David Lee Roth 1979 Photo: Warner / Reprise)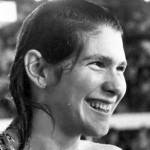 Melissa Belote (aka Melissa Belote Ripley)
International Swimming Hall of Fame 60+ American backstroke swimmer, 1972 Munich Olympics 3-time gold medalist (100m & 200m backstroke; 4 x 100m medley relay) at the age of 15, and swimming coach born October 10, 1956. (Melissa Belote 1974 Photo: Keystone New York)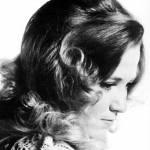 Tanya Tucker (ex partner of Glen Campbell, Merle Haggard, etc.)
Grammy-winning American country music singer-songwriter (Delta Dawn; Texas [When I Die]; Would You Lay with Me [In a Field of Stone]; Here's Some Love; What's Your Mama's Name; Blood Red and Goin' Down; Just Another Love; One Love at a Time), born October 10, 1958. (Tanya Tucker 1973: Columbia)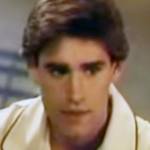 J. Eddie Peck (nee John Edward Peck)
American actor of TV (Cole Howard on The Young and the Restless; Dr. Jake Martin on All My Children; Dallas; Dynasty; Kyle XY; Days of Our Lives; Wildside) and movies (Mexican Gold; Divorce Texas Style; Blind Heat; Lambada; Curse II: The Bite), born October 10, 1958. (J. Eddie Peck 1985 Wildside Promo: ABC)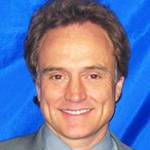 Bradley Whitford (married Amy Landecker; ex of Jane Kaczmarek)
Emmy Award-winning American actor of TV (Josh Lyman on The West Wing; Studio 60 on the Sunset Strip; NYPD Blue) and movies (My Life; Red Corner; Scent of a Woman; Kate & Leopold; Saving Mr. Banks), born October 10, 1959. (Bradley Whitford 2006 Photo: Aviva Perlman / Clark Gregor)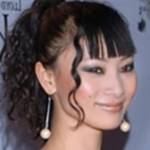 Bai Ling
Chinese-American actress of TV & movies (The Crow; Anna and the King; Sky Captain and the World of Tomorrow; Red Corner; A Perfect World; Wild Wild West; The Beautiful Country; Man About Town; Magic Man; Shanghai Baby; Crank: High Voltage), born October 10, 1966. (Bai Ling 2014 Photo: Lloyd Klein)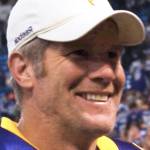 Brett Favre
Pro Football Hall of Fame American NFL quarterback (Green Bay Packers – 1996 Super Bowl Champions), 11-time Pro Bowls, 1995-1997 Associated Press NFL MVP, and 2007 Sports Illustrated Sportsman of the Year, born October 10, 1969. (Brett Favre 2009 Photo: MN National Guard)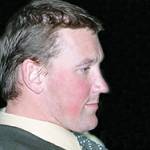 Matthew Pinsent (aka Sir Matthew Clive Pinsent, CBE, MBE)
English rower, 4X Olympic gold medalist (1992 & 1996 Coxless Pair; 2000 & 2004 Coxless Four), 10X World Champion (1991, 1993-1995, 2001, 2002 Coxless Pair; 1997-1999 Coxless Four; 2001 Coxed Pair), BBC sports reporter & presenter, born October 10, 1970. (Matthew Pinsent 2005: Keith Page)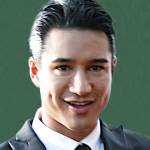 Mario Lopez (ex of Ali Landry; ex-partner of Karina Smirnoff)
American dancer, actor & host of films & TV (A.C. Slater on Saved By the Bell & sequels; Dr. Christian Ramirez on The Bold and the Beautiful; Officer Bobby Cruz on Pacific Blue; Stitches on The Chica Show; Nip/Tuck; Kids Incorporated), born October 10, 1973. (Mario Lopez 2014 Photo: Richard Sandoval)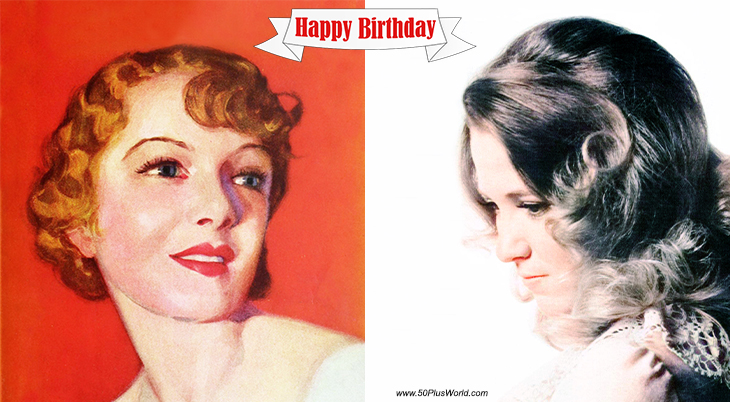 (Helen Hayes 1932: McClelland Barclay | Tanya Tucker 1973: Columbia Records)
Happy Birthday to everyone celebrating their birthday on October 10th!
Remember These October 10th Famous Birthdays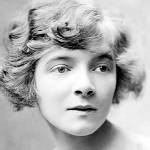 Helen Hayes (married Charles MacArthur; mother of James MacArthur)
Tony, Emmy, Grammy, & Oscar-winning American Theater Hall of Fame actress of Broadway, TV (Ernesta Snoop on The Snoop Sisters; Murder With Mirrors), silent films & classic movies (A Farewell to Arms; Anastasia; Candleshoe; Herbie Rides Again; Airport; Jean and the Calico Doll) (Oct. 10, 1900 – Mar. 17, 1993; age 92). (Helen Hayes 1910s-1920s: Bain News Service)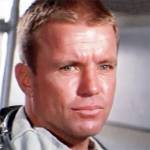 Richard Jaeckel

American actor of TV (Lt. Martin Quirk on Spenser: For Hire; Baywatch; Frontier Circus; Gunsmoke) & movies (Sometimes a Great Notion; Flaming Star; The Gunfighter; Come Back, Little Sheba; Starman; The Dirty Dozen; Sands of Iwo Jima; The Sea Hornet), and WWII U.S. Merchant Marine veteran (born Oct. 10, 1926 – died June 14, 1997; age 70). (Richard Jaeckel 1968 The Green Slime)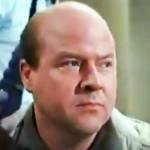 Dana Elcar (nee Ibsen Dana Elcar)
American character actor of TV (Pete Thornton on MacGyver; Black Sheep Squadron; The Guiding Light; A Time to Live; Dark Shadows; Baretta; The Doctors and the Nurses; The F.B.I.; Cannon; Ironside; Mannix) & movies (Violent Journey; Baby Blue Marine; The Nude Bomb; Buddy Buddy) (born Oct. 10, 1927 – died June 6, 2005; age 77). Dana Elcar died of pneumonia. (Dana Elcar 1966 Hawk)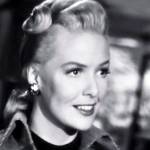 Janis Carter (nee Janis Elinore Dremann)
American film actress (The Power of the Whistler; Night Editor; I Love Trouble; The Missing Juror; The Ghost That Walks Alone; The Fighting Guardsman; The Notorious Lone Wolf; Slightly French; Miss Grant Takes Richmond; The Woman on Pier 13; Flying Leathernecks; Santa Fe) (born Oct. 10, 1913 – died July 30, 1994; age 80). Janis Carter died of a heart attack. (Janis Carter 1947 Framed)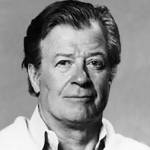 James Clavell (nee Charles Edmund Dumaresq Clavell)
Australian-British-American WWII POW, producer, director, & screenwriter of TV and movies (The Great Escape; To Sir, With Love; The Fly; Five Gates to Hell; Watusi) and novelist (Tai-Pan, Shogun, Noble House; King Rat; Whirlwind; Gai-Jin; The Children's Story) (born Oct. 10, 1921 – died Sept. 7, 1994; age 72). James Clavell died of a stroke. (James Clavell 1980 Photo: NBC)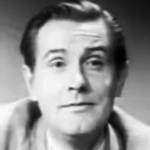 Ed Wood (nee Edward Davis Wood Jr.; aka Daniel Davis; aka Ann Gora)
American actor, screenwriter, director & producer (Plan 9 from Outer Space; Glen or Glenda; Necromania; Jail Bait; Bride of the Monster; Outlaw Queen; Night of the Ghouls; Orgy of the Dead; The Beach Bunnies; Take it Out in Trade; The Lawless Rider; The Young Marrieds) (born Oct. 10, 1924 – died Dec. 10, 1978; age 54). Ed Wood died of a heart attack. (Ed Wood 1953 Glen or Glenda)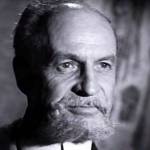 Gregory Gaye (nee Grigoriy Grigoryevich Ge; aka Gregory de Gay)
Russian-American actor of TV (The Roaring 20's; Commando Cody: Sky Marshal of the Universe; The F.B.I.; 77 Sunset Strip; Sea Hunt; Judge Roy Bean) & films (King of the Carnival; Charge of the Lancers; The Magic Carpet; Tovarich; Peking Express; Ninotchka; Dodsworth; High Society Blues; Young as You Feel) (born Oct. 10, 1900 – died Aug. 23, 1993; age 92). (Gregory Gaye 1962 Thriller)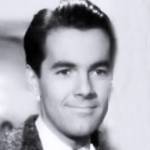 Johnny Downs (nee John Morey Downs)
American actor, singer & dancer of TV (Around the Town) and movies (Johnny in Our Gang / Hal Roach's Little Rascals shorts; Coronado; Bad Boy; The First Baby; Freckles Comes Home; Algiers; Hawaiian Nights; The Arizona Raiders; Parents on Trial; Laugh It Off; The Virginia Judge) (born Oct. 10, 1913 – died June 6, 1994; age 80). (Johnny Downs 1936 College Holiday)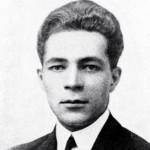 Arthur Housman
American actor of classic & silent films (The Live Ghost; The Singing Fool; Mrs. Wiggs of the Cabbage Patch; No More Orchids; The Girl of the Golden West; Riff Raff; The Bat; Manhandled; Braveheart; Partners in Crime; The Coast of Folly; Early to Wed; Night Life of New York; Wife in Name Only; The Fighter) (born Oct. 10, 1889 – died Apr. 8, 1942; age 52). (Arthur Housman 1916)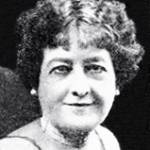 Helen Dunbar (nee Katheryn Burke Lackey)
American silent movie actress (Dear Old Girl; Graustark; A Million a Minute; Cyclone Higgins, D.D.; Venus in the East; The Squaw Man; The Great Moment; Beyond the Rocks; The Impossible Mrs. Bellew; The Call of the Canyon; New Lives For Old; Rose of the World; Stranded in Paris) (born Oct. 10, 1863 – died Aug. 28, 1933; age 69). (Helen Dunbar 1915 Photo: Picture-Play Weekly)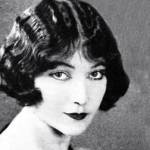 Jane Winton (ex of Charles Kenyon)
American soprano opera singer (National Grand Opera Company), Ziegfeld Follies dancer, film actress (Don Juan; Backstage; Bare Knees; Across the Pacific; The Patsy; Sunrise; Burning Daylight; Yellow Lily; Hell's Angels; The Bridge of San Luis Rey; Footloose Widows), and author (Park Avenue Doctor; Passion is the Gale) (born Oct. 10, 1905 – died Sept. 22, 1959; age 53). (Jane Winton 1924)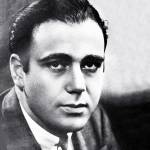 Johnny Green (nee John Waldo Green; married Bunny Waters)
Oscar-winning American conductor, Songwriters Hall of Fame (Body and Soul; Out of Nowhere; I Cover the Waterfront) composer of TV (The Thin Man) & film (West Side Story; Easter Parade; An American in Paris; Oliver!; Week-End at the Waldorf) (born Oct. 10, 1908 – died May 15, 1989; age 80). Ex of Betty Furness; grandfather of Liza Snyder. (Johnny Green 1935: Bert Lawson)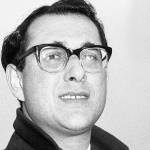 Harold Pinter (married Lady Antonia Fraser; ex of Vivien Merchant)
Nobel Prize-winning English playwright & screenwriter (The Homecoming; Betrayal; The Birthday Party; The French Lieutenant's Woman; Sleuth; The Go-Between; The Servant; The Trial; Victoria Station; The Last Tycoon), actor of stage, radio, TV, and movies (Mansfield Park; The Tailor of Panama) (born Oct. 10, 1930 – died Dec. 24, 2008; age 78). (Harold Pinter 1962: Jack de Nijs)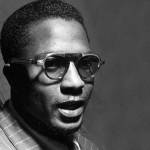 Thelonious Monk (nee Thelious Monk Jr.; "The High Priest of Bebop")
Pulitzer Prize & Grammy Lifetime Achievement Award-winning American bebop & jazz pianist and composer (Round Midnight; Straight, No Chaser; Pannonica; Blue Monk; Well You Needn't; Crepuscule With Nellie; In Walked Bud; Hackensack; Ruby My Dear; Rifftide; Misterioso) (born Oct. 10, 1917 – died Feb. 17, 1982; age 64). (Thelonious Monk 1947: William P. Gottlieb)
*Images are public domain or Creative Commons licensed & sourced via Wikimedia Commons, Vimeo, YouTube, or Flickr, unless otherwise noted*