May 17th Birthdays
If you were born on May 17th you share a celebrity birthday with these famous people: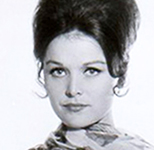 Joan Blackman is 84
American actress of TV (Marian Fowler on Peyton Place; Encounter; On Camera; Perry Mason; I Spy) and movies (Blue Hawaii; Kid Galahad; Good Day for a Hanging; Career; Visit to a Small Planet; The Great Impostor; Twilight of Honor; Daring Game), born May 17, 1938. (Joan Blackman c. 1963 Photo)
Grace Zabriskie is 81 (nee Grace Caplinger)
American actress of TV (Lois Henrickson on Big Love; Sarah Palmer on Twin Peaks; Santa Barbara; Seinfeld; Ray Donovan; Outcast; Hill Street Blues; Cagney & Lacey) and movies (Private Eyes; An Officer and a Gentleman; The Big Easy; Wild at Heart; My Own Private Idaho; Fried Green Tomatoes; Twin Peaks: Fire Walk With Me), born May 17, 1941.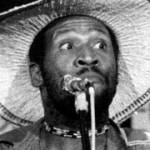 Taj Mahal is 80 (nee Henry Saint Clair Fredericks)
Grammy Award-winning American musician (guitar, piano, Harmonica, banjo), performer (Fishin' Blues; Corinna) and actor of television & movies (Sounder; The Rolling Stones Rock and Roll Circus; Scott Joplin; Bill and Ted's Bogus Journey), born May 17, 1942. (Taj Mahal 1978 Photo: Lioneldecoster)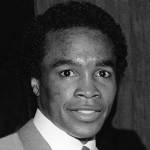 Sugar Ray Leonard is 66 (nee Ray Charles Leonard)
American amateur & pro boxing champion (1973 US Golden Gloves lightweight; 1976 Olympics light welterweight gold; 1979 WBC welterweight; 1981 WBA light middleweight; 1988 WBC light heavyweight), born May 17, 1956. (Sugar Ray Leonard 1984 Photo: © City of Boston Archives)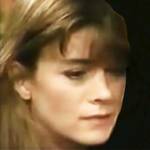 Fiona Hutchison is 62
American actress of TV soap operas (Gabrielle Medina Holden on One Life to Live; Tanya & Jenna Bradshaw Cooper on Guiding Light; As The World Turns; The Bay) and movies (Rage; American Gothic; Deep Cover), born May 17, 1960. (Fiona Hutchison 1989 One Life to Live Promo: ABC)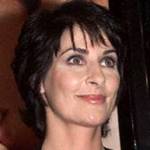 Enya is 61 (nee Eithne Pádraigín Ní Bhraonáin)
Grammy Award-winning Irish multi-lingual mezzo-soprano new age, folk, and Celtic singer-songwriter (Orinoco Flow; Caribbean Blue; Book of Days; Anywhere Is; Only Time; May it Be; I Don't Wanna Know; Evening Falls; Only If), born May 17, 1961. (Enya 2001 Photo: Niall More at English Wikipedia)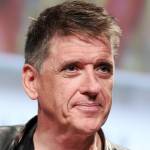 Craig Ferguson is 60
Daytime Emmy Award-winning Scottish-American comedian, actor & host of TV (Nigel Wick on The Drew Carey Show; The Late Late Show with Craig Ferguson; Maybe This Time; Hot in Cleveland) and films (Saving Grace; The Big Tease), born May 17, 1962. (Craig Ferguson 2014 Photo: Gage Skidmore)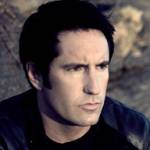 Trent Reznor is 57 (nee Michael Trent Reznor)
Grammy & Academy Award-winning American record producer, film score composer (The Social Network; The Girl with the Dragon Tattoo), Nine Inch Nails singer-songwriter for (The Day the World Went Away; The Hand that Feeds), born May 17, 1965. (Trent Reznor 2008 Photo: Rob Sheridan)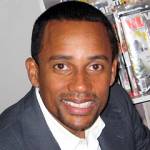 Hill Harper is 56 (nee Francis Eugene Harper)
American actor of TV (Dr. Sheldon Hawkes on CSI: NY; Covert Affairs; City of Angels; Limitless; Homeland; The Good Doctor; Married with Children), movies (The Skulls; He Got Game; Get on the Bus), and author (Letters to a Young Brother), born May 17, 1966. (Hill Harper 2007 Photo: pd_THOR) 
Cameron Bancroft is 55

Canadian actor of TV (Graham Blake on The Beachcombers; General Hospital; Beverly Hills, 90210; 24; The Cape; Code Name: Eternity; Little House on the Prairie; Cedar Cove; Hockeyville; Supernatural; Blackstone; Extreme) and movies (Mystery, Alaska; Love & Human Remains; Sleeping Together; Anything But Love; Simple Things), born May 17, 1967.
Paige Turco is 53
American actress of TV (Dr. Abigail Griffin on The 100; Dinah Morgan Marler on Guiding Light; Melanie Cortlandt Rampal on All My Children; Party of Five; American Gothic; NYPD Blue; Person of Interest; Big Shots; Damages; Winnetka Road; To Appomattox; Rescue Me; The Agency) and movies (Teenage Mutant Ninja Turtles; Dead Funny; The Pompatus of Love), born May 17, 1969.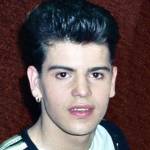 Jordan Knight is 52
American singer solo (Give It To You), and lead vocalist of boy band New Kids on the Block (I'll Be Loving You [Forever]; Hangin' Tough; Step by Step; Cover Girl; You Got It [The Right Stuff]; Tonight; Didn't I [Blow Your Mind]; This One's For the Children), born May 17, 1970. (Jordan Knight 2013 Photo: Alan Light)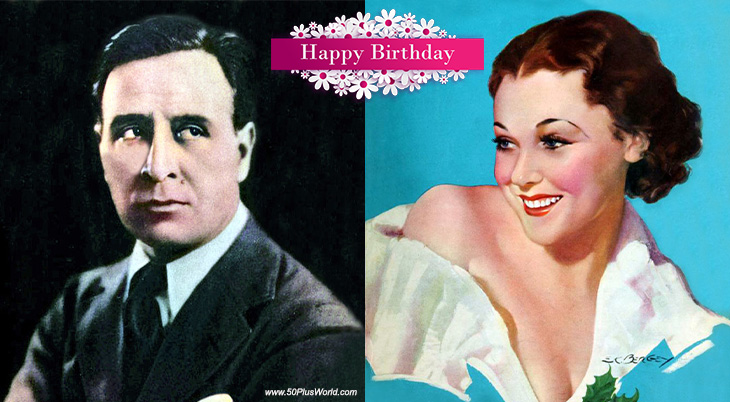 (Conway Tearle 1921: Witzel LA [colorized] | Maureen O'Sullivan 1933: E.K. Bergey)
Happy Birthday to everyone celebrating their birthday on May 17th!
Remember These May 17th Famous Birthdays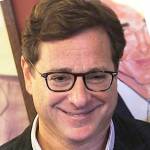 Bob Saget (nee Robert Lane Saget)
American comedian (That's What I'm Talkin' About), screenwriter, & actor of films (Critical Condition) & TV (Danny Tanner on Full House & Fuller House; America's Funniest Home Videos; How I Met Your Mother narrator; Entourage; Surviving Suburbia; Raising Dad; Bob Saget's Here For You) (born May 17, 1956 – died Jan. 9, 2022; age 65). (Bob Saget 2015: Behind the Velvet Rope TV)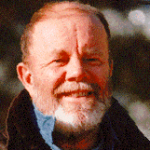 Gary Paulsen
American author of 200+ young adult fiction, short stories, magazine articles, plays, novels (Hatchet; Dogsong; Woodsong; Winterdance; Dancing Carl; The Crossing; Field Trip; Canoe Days; Paintings from the Cave; Nightjohn) and non-fiction (Eastern Sun, Winter Moon; My Life in Dog Years) (born May 17, 1939 – died Oct. 13, 2021; age 82). (Gary Paulsen 2008: Russell Ernst)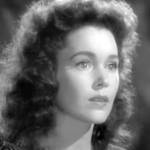 Maureen O'Sullivan 
Irish movie actress (Tarzan the Ape Man; Robbers' Roost; The Thin Man; The Barretts of Wimpole Street; Anna Karenina; A Day at the Races; Pride and Prejudice; Hannah and Her Sisters; Bonzo Goes to College) (born May 17, 1911 – died June 23, 1998; age 87). Maureen O'Sullivan died of heart surgery complications. (Maureen O'Sullivan 1941 Tarzan's Secret Treasure Trailer)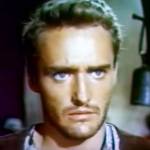 Dennis Hopper

American photographer, director, screenwriter and actor of movies (Easy Rider; Speed; Hang 'Em High; True Grit; Apocalypse Now; Blue Velvet; Hoosiers; Black Widow; True Romance; Giant; Gunfight at the O.K. Corral; All the Way) and TV (24; Crash) (born May 17, 1936 – died May 29, 2010; age 74). Dennis Hopper died of prostate cancer. (Dennis Hopper 1959 The Young Land)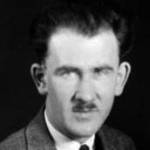 A. J. Casson (nee Alfred Joseph Casson)

Canadian Group of Seven artist, watercolour painter of Southern Ontario landscapes & city scenery (Street in Glen Williams; Credit Falls; Parry Sound), co-founder of the Canadian Society of Painters in Water Colour (born May 17, 1898 – died Feb. 20, 1992; age 93). Cause of death for A. J. Casson is unknown. (A. J. Casson 1930s Photo: M. O. Hammond / Archives of Ontario)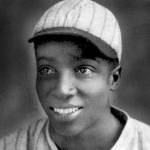 Cool Papa Bell (nee James Thomas Bell)      
American Baseball Hall of Fame center fielder, player in the NNL (St. Louis Stars; Pittsburgh Crawfords), East-West League (Detroit Wolves), Dominican Republic, and Negro American League (Homestead Grays) (born May 17, 1903 – died March 7, 1991; age 87). Jams "Cool Papa" Bell died of a heart attack. (Cool Papa Bell 1940s Photo: Courtesy Negro Leagues Baseball Museum)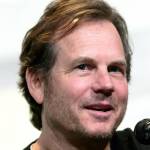 Bill Paxton (nee William Paxton)
American director and actor of TV (Bill Henrickson on Big Love; Hatfields & McCoys; Agents of S.H.I.E.L.D) and movies (Twister; Apollo 13; Aliens; Titanic; A Simple Plan; True Lies; Frank & Jesse; The Evening Star; U-571; Vertical Limit; Nightcrawler) (born May 17, 1955 – died Feb. 25, 2017; age 61). Bill Paxton died of a stroke after heart surgery. (Bill Paxton 2016 Photo: Gage Skidmore)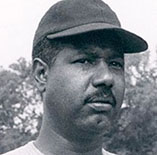 Jason Bernard
American actor of TV (Paul Bracken on Herman's Head; V: The Final Battle; Knots Landing; Cagney & Lacey; Days of Our Lives) and movies (Car Wash; Cotton Comes to Harlem; Harlem Nights; WARGames) (born May 17, 1938 – died Oct. 16, 1996; age 58). Jason Bernard had a heart attack and car accident shortly before he died. (Jason Bernard 1977 Wilma Photo: NBC)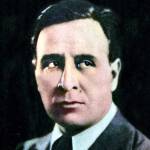 Conway Tearle (nee Frederick Conway Levy)
American actor of 1930s & silent movies (Gold Diggers of Broadway; The Judgement Book; Romeo and Juliet; The False Madonna; Stingaree; Should Ladies Behave; The King Murder; The Hurricane Express; Vanity Fair; Pleasure; The Truth About Youth; The Lost Zeppelin; Morals For Women; Smoke Bellew) (born May 17, 1878 – died Oct. 1, 1938; age 60). (Conway Tearle 1921: Witzel [colorized])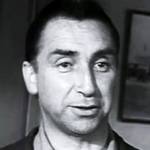 Horace McMahon
American character & voice-over actor of TV (Lt. Mike Parker on Naked City; Mr. Broadway; Martin Kane; The Twilight Zone; Family Affair), and movies (Susan Slept Here; Abbott and Costello Go to Mars; Melody Ranch; Navy Blues) (born May 17, 1906 – died Aug. 17, 1971; age 65). Horace McMahon died of a heart illness. (Horace McMahon 1951 Detective Story Trailer)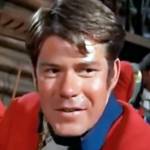 Claude Johnson
American actor of TV (Adam-12; Bonanza; Ironside; Get Smart; Columbo; Longstreet; 12 O'Clock High; My Favorite Martian; Gunsmoke; The Detectives; My Three Sons) and movies (Papa's Delicate Condition; Napoleon and Samantha) (born May 17, 1938 – died May 18, 2009; age 71). Cause of death for Claude Johnson is unknown. (Claude Johnson 1967 Photo: Daniel Boone)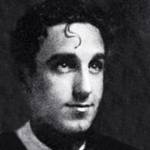 John Patrick (nee John Patrick Goggin)
American radio actor & writer (Cecil and Sally), Tony & Pulitzer-winning playwright & screenwriter (The Hasty Heart; The Teahouse of the August Moon; Three Coins in the Fountain; Love is a Many-Splendored Thing; The World of Suzy Wong; High Society) (born May 17, 1905 – died Nov. 7, 1995; age 90). John Patrick was found dead with a plastic bag over his head. (John Patrick 1930)
*Images are public domain or Creative Commons licensed & sourced via Wikimedia Commons, Vimeo, or Flickr, unless otherwise noted*