Prostate Cancer: Symptoms and Risk Factors
September is Prostate Cancer Awareness Month
Prostate cancer is caused by changes in the DNA of a normal prostate cell. Aging is the biggest risk factor, with men aged 50+ falling into the higher risk category, and the risk increasing rapidly after age 50. .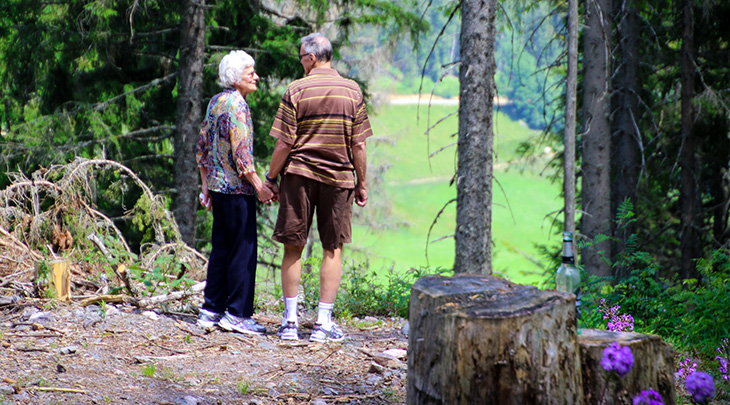 (Photo: Magda Ehlers via Pexels.com)
One of the most common types of cancer for men is prostate cancer, with between 1 in 7-8 men being diagnosed with prostate cancer in their lifetime. Prostate cancer can is the second leading cause of cancer deaths in American men
As with any most illnesses, early detection is key to influencing a positive outcome for men's health. In honor of Prostate Cancer Awareness Month, as per Prostate Cancer Canada and the American Cancer Society, below are the symptoms & risk factors of prostate cancer.
Symptoms of Prostate Cancer
Common signs and symptoms of prostate cancer may include:
Problems with urinating, including:

Urgent need to urinate
Frequent urination, especially at night
Burning or pain when urinating
Inability to urinate or difficulty starting or stopping urine flow

Painful ejaculation
Blood in the urine or semen
Erectile dysfunction (trouble getting an erection)
Pain in the hips, back/spine, chest/ribs
Weakness or numbness in the legs or feet
Loss of bladder or bowel control
Many of these symptoms have other causes as their most likely factors – but it's important to tell your doctor if you have any of these problems so that a treatment plan can be developed for you.
Risk Factors For Prostate Cancer (North American Men)
While any man can develop prostate cancer, you may be at a higher risk if you:
Are Over Age 50: Age is the strongest risk factor for prostate cancer, as prostate cancer develops mainly in older men (and rarely in men under the age of 40). Your risk increases rapidly starting at age 50+, and most cases (approx. 60%) are diagnosed in senior citizen men over age 65. Prostate Cancer Canada recommends that men in their 40's get a PSA test to establish their baseline. If you think you are at increased risk, talk to your doctor before age 40.
Have A Genetic/Family History: Although most prostate cancers occur in men without a family history of it, the risk is increased if there is a family history of prostate cancer, especially if it is a first-degree relative (ie father or brother). The American Cancer Society estimates this more than doubles your risk factor for developing prostate cancer; risks are higher if it's a brother than a father, and with each additional first-degree relatives with prostate cancer, the risk increases. The younger the age at which their prostate cancer was detected, the greater the risk.
Have Any Gene Changes: Because prostate cancer is caused by changes to the DNA of a prostate cell, the American Cancer Society warns that inherited gene change, Lynch Syndrome, or inherited mutations in the BRCA1 or more often, the BRCA2 genes, may increase the risk of prostate cancer in men. 
Are of African or Caribbean Ethnicity: Prostate cancer is more common among men in these ethnic groups. Asian heritage tends to be lower risk for prostate cancer.
Have a High Fat/High Red Meat Diet: Diets low in fibre (fruits, vegetables, whole grains, etc.) and/or high in red meat and high-fat foods including dairy are at higher risk. Saturated fats may increase testosterone production and promote the growth of prostate cancer cells. Diets with higher calcium (this includes dairy) may also create a higher risk of developing prostate cancer, although there are important health benefits from calcium.
For more information about Prostate Cancer, additional risk factors, prevention and support, consult your doctor, or Prostate Cancer Canada and the American Cancer Society.
Check out these Top 12 Healthy Diet Tools & Tips.
**This article is for informational purposes only and is not intended as expert nutrition advice, nor is it a substitute for professional medical or nutritionist advice, diagnosis, or treatment. Always seek the advice of a qualified physician or nutrition expert with any questions you may have regarding a medical or other health condition. In the event of a medical emergency, call a doctor or 911 immediately. This website does not recommend or endorse any specific tests, physicians, products, procedures, opinions, or other information that may be mentioned on the Site or on other websites it links to. Reliance on any information provided by this website or other websites it links to, is solely at your own risk..**