December 3rd Birthdays
If you were born on December 3rd, you share a birthday with these famous people: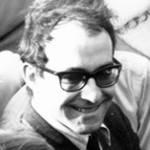 Jean-Luc Godard is 90
French-Swiss actor and Academy Award-winning New Wave film producer, movie director, and screenwriter (Breathless; Sympathy for the Devil; The Seven Deadly Sins; King Lear), born December 3, 1930. (Jean-Luc Godard 1968 Photo: Gary Stevens)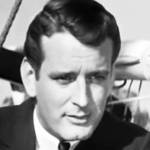 Nicolas Coster is 87

English-American movie & TV actor (Misadventures of Sheriff Lobo; The Facts of Life; Another World, Santa Barbara; The Secret Storm; As the World Turns; Our Private World; Somerset; All My Children; One Life to Live; The Bay) born December 3, 1933. (Nicolas Coster 1965 My Blood Runs Cold)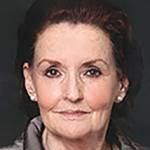 Morgan Llywelyn is 83 (nee Sally Snyder)
American-Irish equestrian, horse trainer, historical non-fiction writer, and best-selling historical fantasy & fiction novelist (Lion of Ireland, 1921, The War for Independence; The Wind From Hasting; Finn Mac Cools; Pride of Lions) born December 3, 1937.  (Morgan Llywelyn Photo: Courtesy Morgan Llywelyn)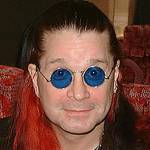 Ozzy Osbourne is 72 (nee John Michael Osbourne)
English actor (The Osbournes), Grammy Award-winning singer-songwriter solo (I Don't Want to Change the World; Mama, I'm Coming Home), and with Rock & Roll Hall of Fame band Black Sabbath (Paranoid; Psycho Man; God is Dead?), born December 3, 1948. (Ozzy Osbourne 1999 Photo: Jennifer)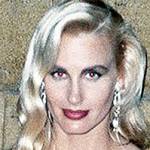 Daryl Hannah is 60
American actress of movies (Splash; Roxanne; Legal Eagles; Kill Bill films; The Gingerbread Man; A Walk to Remember; Steel Magnolias; The Tie That Binds; Two Much; Wall Street; The Clan of the Cave Bear; The Real Blonde) and TV (Sense8), born December 3, 1960. (Daryl Hannah 1988 Photo: Alan Light)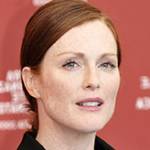 Julianne Moore is 60 (nee Julie Anne Smith)
Oscar-winning American actress of TV (Frannie Hughes on As the World Turns; 30 Rock) and movies (Nine Months; The Lost World: Jurassic Park; Hannibal; Still Alice; The End of the Affair; The Shipping News; The Fugitive; Laws of Attraction), born December 3, 1960. (Julianne Moore 2009 Photo: Nicolas Genin)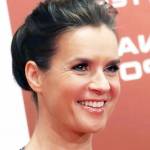 Katarina Witt is 55
East German retired figure skater, 4-time World Champion (1984, 1985, 1987, 1988), 2-time Olympic womens' figure skating gold medalist (1984 Sarajevo Olympics; 1988 Calgary Olympics), 1988 Playboy model, born December 3, 1965. (Katarina Witt 2013 Photo: Manfred Werner) 
Steve Harris is 55
American actor of TV (Eugene Young on The Practice; Friday Night Lights; Heist; Eli Stone; Justified; Legends; Awake; The Crossing) and movies (Diary of a Mad Black Woman; The Mod Squad; The Skulls; Minority Report; Beyond the City Limits; Death and Texas; Bringing Down the House; The Unseen; The Rock), born December 3, 1965.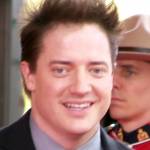 Brendan Fraser is 52
Canadian-American actor of stage, movies (The Mummy; Blast from the Past; George of the Jungle; Gods and Monsters; Mrs. Winterbourne; Extraordinary Measures; The Scout; The Air I Breathe; School Ties), and TV (Scrubs), born December 3, 1968. (Brendan Fraser 2006 Photo: cdnmusicdiva)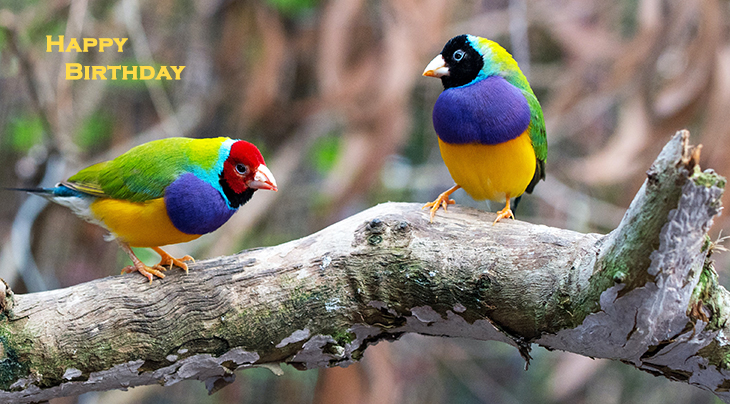 (Gouldian Finches Wild Birds, Port Douglas, Australia Photo: David Clode via Unsplash)
Happy Birthday to everyone celebrating their birthday on December 3rd!
And remembering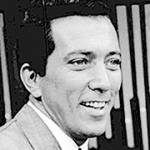 Andy Williams (nee Howard Andrew Williams)
Emmy & Grammy Award-winning American singer (Moon River; Days of Wine and Roses; Butterfly; [Where Do I Begin] Love Story; Love Theme from the Godfather; The Most Wonderful Time of the Year), TV host & entertainer (The Andy Williams Show) (born Dec. 3, 1927 – Sept. 25, 2012; age 84). Andy Williams died of bladder cancer. (Andy Williams 1963 Photo: NBC TV)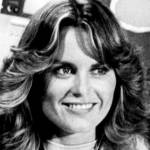 Heather Menzies-Urich (nee Heather Menzies)
Canadian actress of movies (The Sound of Music; Hawaii; How Sweet It Is!; Hail, Hero!; Piranha; Sssssss) and TV (Logan's Run; The Farmer's Daughter; Dragnet 1967; Vega$; The Love Boat), widow of Robert Urich (born Dec. 3, 1949 – died Dec. 24, 2017; age 68). Heather Menzies-Urich died of brain cancer. (Heather Menzies 1977 Logan's Run Photo: MGM TV)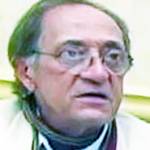 Don Calfa (nee Donald George Calfa)
American character actor of stage, TV (Park Place; Barney Miller; Columbo; The Streets of San Francisco; Beverly Hills, 90210) and movies (The Return of the Living Dead; Weekend at Bernie's; Cinderella Liberty; Foul Play; 10; The Rose; The Presidio) (born Dec. 3, 1939 – Dec. 1, 2016; age 76). Don Calfa died of natural causes. (Don Calfa 2011 Photo: Gore De Vol | Meet Actor Don Calfa)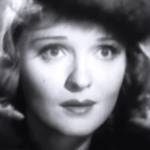 Anna Sten (nee Anna Petrovna Fesak)
Ukrainian-American actress of Stage and movies (Nana; We Live Again; The Wedding Night; The Man I Married; So Ends Our Night; Let's Live a Little; Three Russian Girls; They Came to Blow Up America; Two Who Dared; The Nun and the Sergeant; The Fighting Guerrillas) (born Dec. 3, 1908 – died Nov. 12, 1993; age 84). Cause of death for Anna Sten is unknown. (Anna Sten 1939 Exile Express)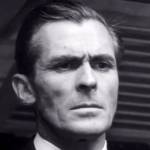 Edward Underdown (nee Charles Edward Underdown)
English actor of stage, TV (The Avengers), and movies (Murder Will Out; They Were Not Divided; The Woman's Angle; The Great Pony Raid; The Shadow Man; Running Scared; Thunderball; The Two-Headed Spy; Wings of the Morning; Brass Monkey) (born Dec. 3, 1908 – died Dec. 15, 1989; age 81). Cause of death for Edward Underdown is unknown. (Edward Underdown 1953 Beat the Devil)
*Images are public domain or Creative Commons licensed & sourced via Wikimedia Commons or Flickr, unless otherwise noted*