December 3rd Birthdays
If you were born on December 3rd, you share a celebrity birthday with these famous people: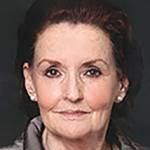 Morgan Llywelyn (nee Sally Snyder)
American-Irish equestrian, horse trainer, historical non-fiction writer, and best-selling historical fantasy & fiction novelist (Lion of Ireland, 1921, The War for Independence; The Wind From Hasting; Finn Mac Cools; Pride of Lions), born December 3, 1937.  (Morgan Llywelyn Photo: Courtesy Morgan Llywelyn)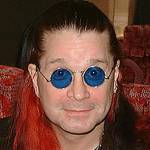 Ozzy Osbourne (nee John Michael Osbourne; married Sharon Levy)
English actor (The Osbournes), Grammy-winning singer-songwriter solo (I Don't Want to Change the World; Mama, I'm Coming Home), & with Rock & Roll Hall of Fame band Black Sabbath (Paranoid; Psycho Man), born December 3, 1948. Father of Jack & Kelly Osbourne. (Ozzy Osbourne 1999: Jennifer)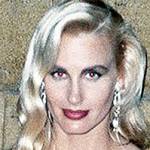 Daryl Hannah (married Neil Young; sister of Page Hannah)
American film actress (Splash; Roxanne; Legal Eagles; The Gingerbread Man; Kill Bill; A Walk to Remember; Steel Magnolias; Wall Street; The Clan of the Cave Bear; The Tie That Binds; The Real Blonde), born December 3, 1960. Ex-love of Jackson Browne, John F. Kennedy Jr. (Daryl Hannah 1988: Alan Light)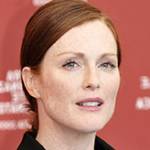 Julianne Moore (nee Julie Anne Smith; married Bart Freundlich)
Oscar-winning American actress of TV (Frannie Hughes on As the World Turns; 30 Rock) & films (Nine Months; The Lost World: Jurassic Park; Hannibal; Still Alice; The End of the Affair; The Shipping News; The Fugitive; Laws of Attraction), born December 3, 1960. (Julianne Moore 2009: Nicolas Genin)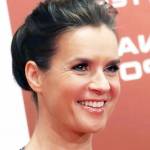 Katarina Witt
East German figure skater, 4-time women's World Champion (1984, 1985, 1987, 1988), 2-time Olympic womens' figure skating gold medalist (1984 Sarajevo Olympics; 1988 Calgary Olympics), 1988 Playboy model, born December 3, 1965. (Katarina Witt 2013 Photo: Manfred Werner)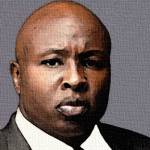 Steve Harris (brother of Wood Harris)
American actor of TV (Eugene Young on The Practice; Friday Night Lights; Heist; Eli Stone; Justified) & movies (Diary of a Mad Black Woman; The Mod Squad; The Skulls; Minority Report; Beyond the City Limits; Death and Texas; Bringing Down the House), born December 3, 1965. (Steve Harris Painting: A. Hamilton)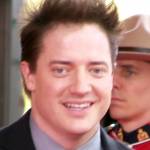 Brendan Fraser
Canadian-American actor of stage, movies (The Mummy; Blast from the Past; George of the Jungle; Gods and Monsters; Mrs. Winterbourne; Extraordinary Measures; The Scout; The Air I Breathe; School Ties), and TV (Scrubs), born December 3, 1968. (Brendan Fraser 2006 Photo: cdnmusicdiva)
Holly Marie Combs (aka Holly Marie Combs Ryan)
American model, producer & actress of TV (Piper Halliwell on Charmed; Kimberly Brock on Picket Fences; Ella Montgomery on Pretty Little Liars) and films (Sweet Hearts Dance; Simple Men; A Reason to Believe), born December 3, 1973. (Holly Marie Combs 2012: BDCLondon Photography)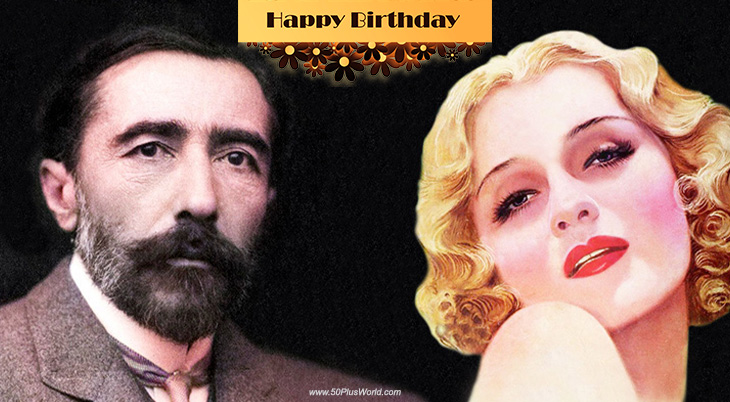 (Joseph Conrad 1904: George Charles Beresford [colorized] | Anna Sten 1943: Earl Christy)
Happy Birthday to everyone celebrating their birthday on December 3rd!
Remember These December 3rd Famous Birthdays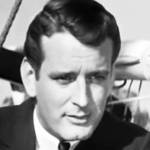 Nicolas Coster (aka Nicholas Coster; ex of Candace Hilligoss)

English-American actor of stage, movies (The Sporting Club), & TV (Misadventures of Sheriff Lobo; The Facts of Life; Another World, Lionel Lockridge on Santa Barbara; The Secret Storm; As the World Turns; Our Private World; Somerset; All My Children; One Life to Live; The Bay) (born Dec. 3, 1933 – died June 26, 2023; age 89). (Nicolas Coster 1965 My Blood Runs Cold)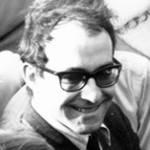 Jean-Luc Godard
Pioneering Honorary César & Academy Award-winning French-Swiss actor, New Wave film producer, movie director, screenwriter (Breathless; Sympathy for the Devil; The Seven Deadly Sins; King Lear; Alphaville; The 400 Blows; A Woman is a Woman; The Little Soldier), & film critic (born Dec. 3, 1930 – died Sept. 13, 2022; age 91). (Jean-Luc Godard 1968 Photo: Gary Stevens)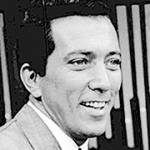 Andy Williams (nee Howard Andrew Williams; ex of Claudine Longet)
Emmy & Grammy Award-winning American singer (Moon River; Days of Wine and Roses; Butterfly; [Where Do I Begin] Love Story; Love Theme from the Godfather; The Most Wonderful Time of the Year), TV host & entertainer (The Andy Williams Show) (born Dec. 3, 1927 – Sept. 25, 2012; age 84). Andy Williams died of bladder cancer. (Andy Williams 1963 Photo: NBC TV)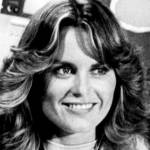 Heather Menzies-Urich (nee Heather Menzies)
Canadian actress of movies (Louisa in The Sound of Music; Hawaii; How Sweet It Is!; Hail, Hero!; Piranha; Sssssss; Outside In) and TV (Logan's Run; The Farmer's Daughter; Dragnet 1967; Vega$; The Love Boat), widow of Robert Urich (born Dec. 3, 1949 – died Dec. 24, 2017; age 68). Heather Menzies-Urich died of brain cancer. (Heather Menzies 1977 Logan's Run Photo: MGM TV)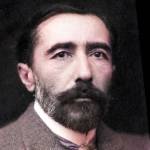 Joseph Conrad (nee Józef Teodor Konrad Korzeniowski)
Russian-Polish-English short story writer (An Outpost of Progress; The Return; The Duel) and novelist (Heart of Darkness; Lord Jim; The Secret Agent; The Lost Valley; The Young One; Secret Sharer; An Outcast of the Islands; Nostromo; Chance; Victory; Under Western Eyes; The Rover) (born Dec. 3, 1857 – died Aug. 3, 1924; age 66). (Joseph Conrad 1904: George Charles Beresford)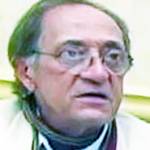 Don Calfa (nee Donald George Calfa)
American character actor of stage, TV (Park Place; Barney Miller; Columbo; The Streets of San Francisco; Beverly Hills, 90210) and movies (The Return of the Living Dead; Weekend at Bernie's; Cinderella Liberty; Foul Play; 10; The Rose; The Presidio) (born Dec. 3, 1939 – died Dec. 1, 2016; age 76). Don Calfa died of natural causes. (Don Calfa 2011 Photo: Gore De Vol | Meet Actor Don Calfa)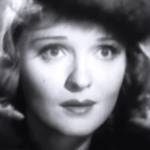 Anna Sten (nee Anna Petrivna Fesak; married Eugene Frenke)
Ukrainian-American actress of stage and movies (Nana; We Live Again; The Wedding Night; The Man I Married; So Ends Our Night; Let's Live a Little; Three Russian Girls; They Came to Blow Up America; Two Who Dared; The Nun and the Sergeant; The Fighting Guerrillas; Soldier of Fortune; The Tempest) (born Dec. 3, 1908 – died Nov. 12, 1993; age 84). (Anna Sten 1939 Exile Express)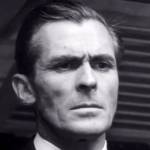 Edward Underdown (nee Charles Edward Underdown)
English actor of TV (The Avengers) and movies (Murder Will Out; They Were Not Divided; The Woman's Angle; The Great Pony Raid; The Shadow Man; Running Scared; Thunderball; The Two-Headed Spy; Wings of the Morning; Brass Monkey; The Dark Man; Recoil; The Rainbow Jacket; The Third Alibi) (born Dec. 3, 1908 – died Dec. 15, 1989; age 81). (Edward Underdown 1953 Beat the Devil)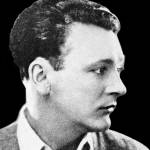 Richard Talmadge (nee Sylvester Alphonse Metz)
German-American filmmaker, stuntman, & actor of classic & silent films (Let's Go; American Manners; Stepping Lively; Laughing at Danger; Robin Hood; In Fast Company; The Mysterious Stranger; Border Outlaws; Jeep-Herders; On Your Guard; Dancing Dynamite; The Speed Reporter; The Gaucho) (born Dec. 3, 1892 – died Jan. 25, 1981; age 88). (Richard Talmadge 1927: Picture Play)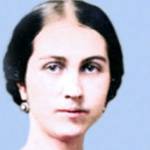 Phoebe Apperson Hearst (nee Phoebe Elizabeth Apperson)
American teacher, suffragist, philanthropist for education, art, & architecture (Golden Gate Kindergarten Association; University of California Museum of Anthropology; National Congress of Mothers; Hearst Library),(born Dec. 3, 1842 – died Apr. 13, 1919; age 76). Married George Hearst; mother of William Randolph Hearst. (Phoebe Hearst c. 1860s-1870s [colorized]
*Images are public domain or Creative Commons licensed & sourced via Wikimedia Commons or Flickr, unless otherwise noted*