May 8th Birthdays
If you were born on May 8th you share a celebrity birthday with these famous people: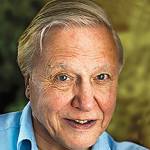 Sir David Attenborough (brother of Richard Attenborough. )
Emmy-winning English naturalist, BAFTA-winning BBC TV host, narrator, screenwriter, & TV documentary filmmaker (The Blue Planet; The Life of Birds; The Life of Mammals; Life on Earth; The Living Planet; The Private Life of Plants), born May 8, 1926. (David Attenborough 2007: Johann Edwin Heupel)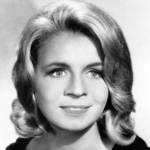 Salome Jens (ex of Ralph Meeker)
American voice over actress, narrator, & actress of TV (Mary Hartman, Mary Hartman; Love is a Many Splendored Thing; Star Trek: Deep Space Nine; Melrose Place; Falcon Crest; L. A. Law; Valerie; Gunsmoke), and movies (Angel Baby; Me, Natalie), born May 8, 1935. (Salome Jens 1985 Photo: William Morris Agency)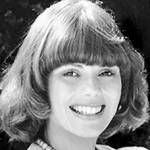 Toni Tennille (nee Cathryn Antoinette Tennille; ex of Daryl Dragon)
American songwriter and singer of Grammy Award-winning duo Captain & Tennille (Love Will Keep Us Together; Muskrat Love; Do That To Me One More Time; Shop Around; Lonely Night [Angel Face]; The Way I Want to Touch You; Wedding Song), born May 8, 1940. (Toni Tennille 1976 Photo: ABC TV)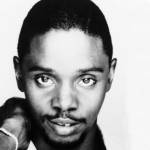 Philip Bailey 
Grammy-winning American musician, songwriter, and singer (Easy Lover / Phil Collins duet) with Rock & Roll Hall of Fame band Earth, Wind & Fire (Devotion; Fantasy; I've Had Enough; September; Let's Groove; Boogie Wonderland) born May 8, 1951. (Philip Bailey 1985: Bobby Holland / Columbia)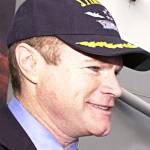 David Keith 

American director & actor of movies (An Officer and a Gentleman; Firestarter; Heartbreak Hotel; The Rose; The Great Santini; Brubaker, Behind Enemy Lines; Independence Day) and TV (High Incident), born May 8, 1954. (David Keith 2002 Photo: Photographer's Mate Airman Sara Bohannan US Navy)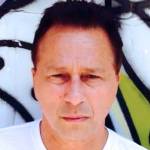 Jeff Wincott (nee Jeffrey Howard Piero Wincott;)
Canadian martial arts expert, actor of TV (Det. Frank Giambone on Night Heat; Sons of Anarchy; The Lizzie Borden Chronicles), & movies (The Undertaker's Wedding; When the Bullet Hits the Bone; Profile for Murder; Paper Bullets), born May 8, 1957. Brother of Michael Wincott. (Jeff Wincott 2014: Runjik23)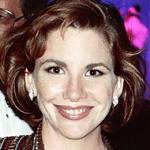 Melissa Gilbert (married Timothy Busfield; ex of Bruce Boxleitner)
American host & actress of films (Sylvester; When We Last Spoke) & TV (Laura Ingalls Wilder on Little House on the Prairie; Sweet Justice; Dancing With the Stars; Secrets and Lies; Stand By Your Man; The Diary of Anne Frank; Babylon 5), born May 8, 1964. Ex-fiance of Rob Lowe. (Melissa Gilbert 1991: Alan Light)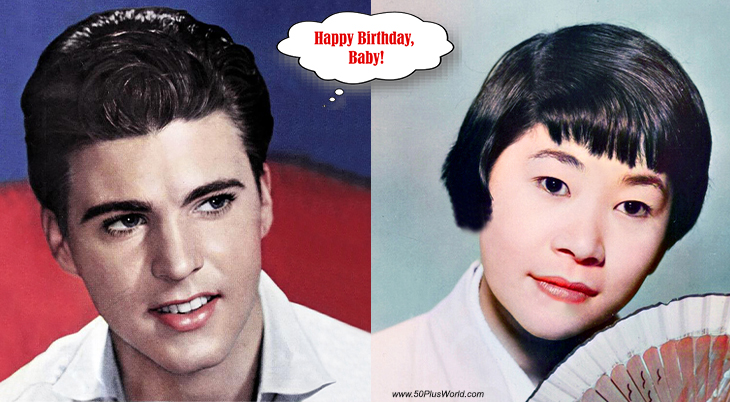 (Ricky Nelson 1959 | Miyoshi Umecki 1959: NBC Television Audience Promotion)
Happy Birthday to everyone celebrating their birthday on May 8th!
Remember These May 8th Famous Birthdays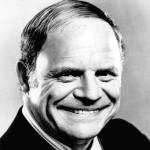 Don Rickles (nee Donald Jay Rickles; father of Larry Rickles)
Emmy Award-winning American comedian, voice artist & actor of movies (Kelly's Heroes; Toy Story movies; Rat Race; Muscle Beach Party) and TV (C.P.O. Sharkey; Dean Martin Celebrity Roasts; The Don Rickles Show; Daddy Dearest; Get Smart; Burke's Law) (born May 8, 1926 – died Apr. 6, 2017; age 90). Don Rickles died of kidney failure. (Don Rickles 1973 Photo: Joseph Scandore)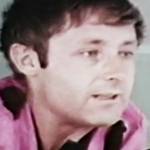 Peter Benchley (grandson of Robert Benchley; son of Nathaniel Benchley)

American reporter for The Washington Post, speechwriter for President Lyndon B. Johnson, TV editor (Newsweek), thriller novelist and screenwriter (Jaws; The Deep; The Island; Beast) (born May 8, 1940 – died Feb. 11, 2006; age 65). Peter Benchley died of  pulmonary fibrosis complications. (Benchley Ocean Awards Brand Video 2017 / Pure Dakota Design, LLC)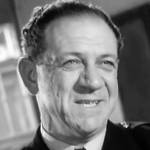 Sidney James (nee Solomon Joel Cohen; aka Sid James)
South African-British comedic actor of radio, TV (Bless This House; Citizen James), and movies (Carry on Matron; Carry on Up the Khyber; Carry on Doctor; The 39 Steps; Make Mine a Million; The Lavender Hill Mob; Carry on Henry VIII) (born May 8, 1913 – died Apr. 26, 1976; age 62). Sidney James died of a heart attack. (Sidney James 1960 Carry On Constable Trailer)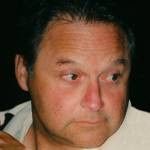 Stephen Furst (nee Stephen Nelson Feuerstein)
American producer, director and character actor of TV (Vir Cotto on Babylon 5; Dr. Elliot Axelrod on St. Elsewhere; Delta House) & movies (Animal House; Scavenger Hunt; Class Reunion; Up the Creek; The Dream Team; Cops n Roberts) (born May 8, 1954 – died June 16, 2017; age 63). Stephen Furst died of diabetes complications. (Stephen Furst 2009 Photo: Lois Benton)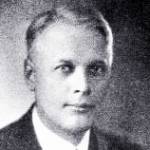 Thomas B. Costain
Canadian-American editor & journalist (Brantford Courier; Guelph Daily Mercury; Macleans; The Saturday Evening Post; Doubleday Books), and historical fiction novelist (The Black Rose; The Chord of Steel; The Silver Chalice; Son of a Hundred Kings; The Magnificent Century) (born May 8, 1885 – died Oct. 8, 1965; age 80). (Thomas B. Costain 1934 Photo: Motion Picture Herald)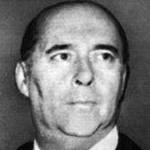 Roberto Rossellini
Italian TV & movie screenwriter, director, and producer (We, the Women; Journey to Italy; Fear; Rome, Open City; L'Amore; Stromboli; The Ways of Love; Europe '51) (born May 8, 1906 – died June 3, 1977; age 71), ex-husband of Ingrid Bergman & father of Isabella Rossellini. Roberto Rossellini died of a heart attack. (Roberto Rossellini 1960 Associated Press Wirephoto)
Miyoshi Umecki
Academy Award-winning Japanese-American singer-actress of stage, TV (Mrs. Livingston on The Courtship of Eddie's Father; The Donna Reed Show) and movies (The Flower Drum Song; Sayonara; A Girl Named Tamiko; Cry for Happy) (born May 8, 1929 – died Aug. 28, 2007; age 78). Miyoshi Umeki died of complications from cancer. (Miyoshi Umeki 1959 Photo: CBS)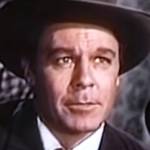 John Archer (nee Ralph Bowman; ex of Marjorie Lord)
American actor of TV (Bonanza; Lassie; Perry Mason; The Bob Cummings Show; Ironside; Batman; Hazel; Tales of Wells Fargo; Hawaiian Eye; Wagon Train; 77 Sunset Strip; Surfside 6; Cheyenne) and movies (High Lonesome; My Favorite Spy; Santa Fe; Sea Tiger) (born May 8, 1915 – died Dec. 3, 1999; age 84). Father of Anne Archer. (John Archer 1952 The Big Trees)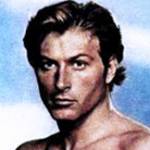 Lex Barker (nee Alexander Crichlow Barker Jr.; "Sexy Lexy")
American film actor (Tarzan's Peril; The Deerslayer; The Girl in Black Stockings; The Girl in the Kremlin; The Price of Fear; Crossfire; La Dolce Vita; 24 Hours to Kill; The Yellow Mountain; The Invisible Dr. Mabuse; Away All Boats; Duel on the Mississippi; The Man From Bitter Ridge) (born May 8, 1919 – died May 11, 1973; age 54). Ex of Arlene Dahl, Lana Turner. (Lex Barker 1949 Photoplay)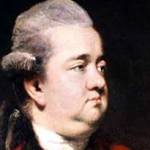 Edward Gibbon 
English politician (MP for Lymington; MP for Liskeard), scholar, historian, and author (The History of the Decline and Fall of the Roman Empire [Volumes I-VI]; Autobiographies of Edward Gibbon; The Private Letters of Edward Gibbon; Memoires Litteraires de la Grande Bretagne) (born May 8, 1737 – died Jan. 16, 1794; age 56). (Edward Gibbon 1779: Joshua Reynolds)
*Images are public domain or Creative Commons licensed & sourced via Wikimedia Commons, Vimeo, or Flickr, unless otherwise noted*