May 12th Birthdays
If you were born on May 12th you share a celebrity birthday with these famous people: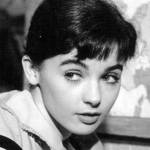 Millie Perkins (married Robert Thom; ex of Dean Stockwell)
American actress of movies (The Diary of Anne Frank; Wild in the Country; Ensign Pulver; Wild in the Streets; Table for Five; At Close Range) & TV (Any Day Now; Knots Landing; The Young and the Restless; Elvis; Breaking Point; Ben Casey; Breaking Point), born May 12, 1938. (Millie Perkins 1959 Photo)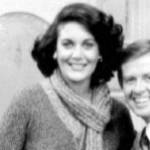 Linda Dano (nee Linda Rae Wildermuth)
Emmy Award-winning American TV actress (Felicia Gallant on Another World; Rae Cummings on All My Children, General Hospital, Port Charles, & One Life to Live; As the World Turns; Guiding Light, The Montefuscos; The Rockford Files), born May 12, 1943. (Linda Dano 1975 The Montefuscos Photo: NBC)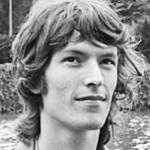 Steve Winwood 
Grammy Award-winning English songwriter & singer solo (Back in the High Life Again; Roll With It; Higher Love; While You See a Chance; The Finer Things), with Rock & Roll Hall of Fame band Traffic (Dear Mr. Fantasy), born May 12, 1948. (Steve Winwood 1970 Photo: Rob Mieremet Dutch National Archives)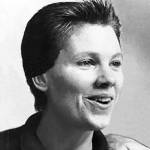 Lindsay Crouse (ex of David Mamet; mother of Zosia Mamet)
American actress of stage, movies (Daniel; Iceman; Between the Lines; Places in the Heart; The Indian in the Cupboard; Desperate Hours), and TV (Buffy the Vampire Slayer; Law & Order: Special Victims Unit; L.A. Law), born May 12, 1948.  (Lindsay Crouse 1983 Newsday Photo by Dick Kraus)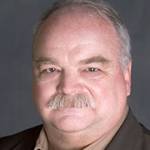 Richard Riehle 
American actor of TV (Walt Finnerty on Grounded for Life; The Young and the Restless; Ferris Bueller; L.A. Law) & films (Stitch in Time; Deadman Standing; 20 Weeks; Prelude to a Kiss; Desperate Measures; Body of Evidence; Free Willy; Time Change), born May 12, 1948. (Richard Riehle 2019 Photo: Geffen Playhouse)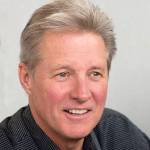 Bruce Boxleitner (ex of Melissa Gilbert)
American actor of TV (Lee Stetson on Scarecrow and Mrs. King; John Sheridan on Babylon 5; How the West Was Won; Cedar Cove; Fly; Chuck; Heroes; Hawaii Five-O; East of Eden) and movies (TRON; The Babe; Gods and Generals), and author, born May 12, 1950. (Bruce Boxleitner 2008 Photo: Gregg Bond)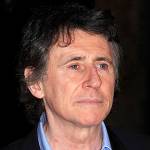 Gabriel Byrne (ex of Ellen Barkin)
Irish producer & actor of movies (Hello Again; A Soldier's Tale; Miller's Crossing; Little Women; The Usual Suspects; The Man in the Iron Mask; Excalibur) and TV (Paul Weston on In Treatment; Pat Barry on Bracken & The Riordans; Vikings; Madigan Men), born May 12, 1950. (Gabriel Byrne 2010 Photo: Ian Smith) 
Billy Squier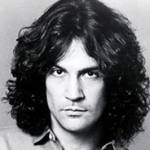 (nee William Haislip Squier)
American musician, guitarist, singer, and songwriter (The Stroke; In the Dark; Rock Me Tonite: Lonely is the Night; Everybody Wants You; Emotions in Motion; My Kinda Lover; All Night Long; She Goes Down; Love is the Hero; The Big Beat) born May 12, 1950. (Billy Squier 1981 Photo: Ebet Roberts / Capitol Records)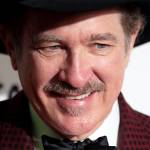 Kix Brooks (nee Leon Eric Brooks III)
American country music radio DJ (American Country Countdown), songwriter (Modern Day Romance) and singer solo (New to This Town), and with Brooks & Dunn (You're Gonna Miss Me When I'm Gone; Ain't Nothin 'bout You), born May 12, 1955. (Kix Brooks 2018 Photo: Gage Skidmore)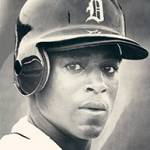 Lou Whitaker (nee Louis Rodman Whitaker Jr.; aka "Sweet Lou")
Retired American MLB second baseman (Detroit Tigers), 1978 AL Rookie of the Year, 1984 World Series Champion, Gold Glove Award winner (1983-1985), Silver Slugger (1983-1985 & 1987), 5-time 1980s All-Star, born May 12, 1957. (Lou Whitaker 1982 Detroit Tigers Photo: Ed Mailliard) 
Daytime Emmy-winning American actress of stage, TV soap operas (Traci Abbott Carlton Connolly on The Young and the Restless since 1982), web series (The Grove: The Series), movies (Mr. Holland's Opus; The Grove), and voice-over artist, born May 12, 1958. (Beth Maitland Photo Used by Permission)
Ving Rhames (nee Irving Rameses Rhames)
American actor of stage, TV (ER; The District; Miami Vice), & movies (Pulp Fiction; Mission: Impossible films; Patty Hearst; Con Air; Dawn of the Dead; Dark Blue; Out of Sight; Entrapment; Dave; Striptease), born May 12, 1959. (Ving Rhames 2015 Operator Trailer Screenshot: Status Media & Entertainment)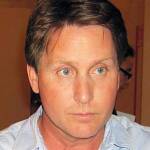 Emilio Estevez (son of Martin Sheen; brother of Charlie Sheen)
American screenwriter, producer, director, and actor of TV & movies (Stakeout; Young Guns; The Breakfast Club; Men at Work; Repo Man; The War at Home; The Outsiders; Bobby; St. Elmo's Fire; The Mighty Ducks films; The Way; Tex), born May 12, 1962. Ex of Paula Abdul. (Emilio Estevez 2006: Gabriele)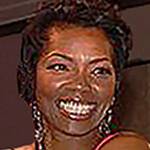 Vanessa A. Williams (nee Vanessa Estelle Williams)

American actress of TV (Maxine Chadway on Soul Food; Valerie Grant on Days of Our Lives; Melrose Place; Murder One; Chicago Hope; The Flash; The Bay; Famous in Love), and movies (Candyman; Drop Squad; Mother; Imagine That), born May 12, 1963. (Vanessa A. Williams 2011: DrivingtheNortheast)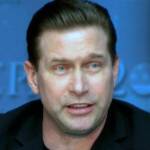 Stephen Baldwin (brother of Daniel, William/Billy & Alec Baldwin)
American actor of TV (William F. Cody on The Young Riders) and movies (The Usual Suspects; Crossing the Bridge; Posse; Shelter Island; 8 Seconds; Last Exit to Brooklyn; Under the Hula Moon; The Flintstones in Viva Rock Vegas; A Walk With Grace), born May 12, 1966. (Stephen Baldwin 2012 Photo: Gage Skidmore)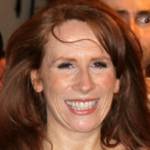 Catherine Tate (nee Catherine Jane Ford; fiancee of Jeff Gutheim)
British screenwriter, comedienne, and actress of stage, TV (Nellie on The Office; The Catherine Tate Show; Doctor Who; Wild West; Big School; Big Train), and movies (Love and Other Disasters; Starter for 10; Mrs. Ratcliffe's Revolution; Gulliver's Travels), born May 12, 1968. (Catherine Tate 2011 Photo: Sam)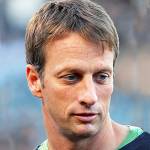 Tony Hawk (nee Anthony Frank Hawk; "The Birdman")
Skateboarding Hall of Fame American professional vertical skateboarding pioneer, 12-time National Skateboard Association World Champion, entrepreneur (licensed video games) and philanthropist (Tony Hawk Foundation), born May 12, 1968. (Tony Hawk 2006 Photo: Tinou Bao)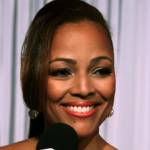 Kim Fields (daughter of Chip Fields-Hurd)
American TV producer, TV director (Meet the Browns; House of Payne), actress of TV (Tootie on The Facts of Life; Regine Hunter on Living Single; Diff'rent Strokes; Baby…I'm Back!; Lens on Talent) and movies (Glow; Me & Mrs. Jones; A Question of Faith), born May 12, 1969. (Kim Fields 2011 Photo: Dr. Duru)
Samantha Mathis (daughter of Bibi Besch)
American actress of TV (Under the Dome; Knightwatch; Grey's Anatomy) and films (Pump Up the Volume; The Thing Called Love; Little Women; How to Make an American Quilt; Broken Arrow; The American President; American Psycho), born May 12, 1970. (Samantha Mathis 2019 Photo: Billions on Showtime)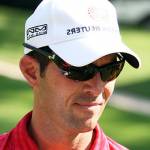 Mike Weir  (nee Michael Richard Weir; "Weirsy")
Canadian professional PGA Top-Ten World ranked golfer, winner of the 2003 Masters Tournament and Lou Marsh Trophy (Canada's top athlete), and 3-time Lionel Conacher Award-winner (Canadian male athlete of the year), born May 12, 1970. (Mike Weir 2010 Photo: Richard Wayne Photography)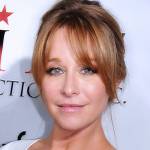 Jamie Luner
American actress of movies and TV (Lexi Sterling on Melrose Place; Liza Colby on All My Children; Cindy Lubbock on Just the Ten of Us; Peyton Richards on Savannah; Profiler; Murder in the First; Growing Pains) born May 12, 1971. (Jamie Luner 2014 Photo: © Glenn Francis, www.PacificProDigital.com)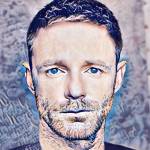 Mackenzie Astin (son of John Astin & Patty Duke; brother of Sean Astin)
American actor of TV (Andy Moffett on The Facts of Life; Homeland; Scandal) and movies (Iron Will; The Zeros; Military Intelligence and You!; Stranger Than Fiction; Hell and Mr. Fudge; The Evening Star; Moments of Clarity; The Month of August; Windsor), born May 12, 1973. (Mackenzie Astin Painting: A. Hamilton)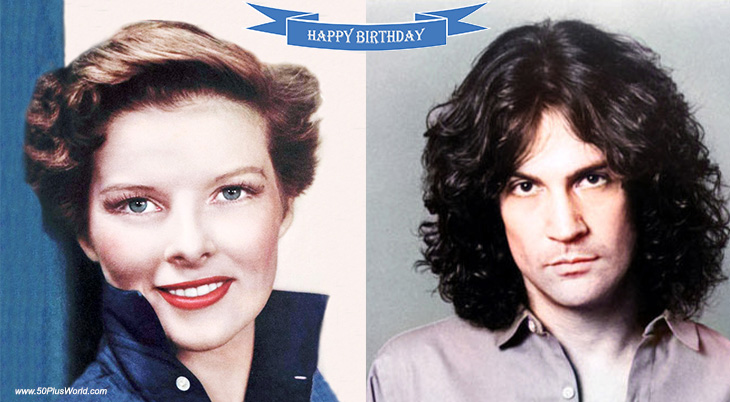 (Katharine Hepburn 1936: James N. Doolittle | Billy Squier 1981: Ebet Roberts / Capitol Records)
Happy Birthday to everyone celebrating their birthday on May 12th!
Remember These May 12th Famous Birthdays
Burt Bacharach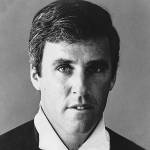 (ex of Carole Bayer Sager, Angie Dickinson, Paula Stewart)
Academy & Grammy Award-winning American pianist, singer, songwriter, and composer (The Look of Love; Raindrops Keep Fallin' on My Head; That's What Friends Are For; I'll Never Fall in Love Again; Magic Moments; Baby It's You; Walk on By; Alfie; What the World Needs Now; Blue Velvet; On My Own) (born May 12, 1928 – died Feb. 8, 2023; age 94). (Burt Bacharach 1973)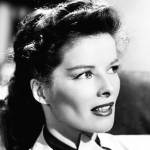 Katharine Hepburn (partner of Spencer Tracy)
Academy Award-winning American film actress (Morning Glory; The Philadelphia Story; Bringing Up Baby; The African Queen; The Lion in Winter; On Golden Pond; Woman of the Year; Adam's Rib; Rooster Cogburn; Pat and Mike; Guess Who's Coming to Dinner; Love Affair ; A Bill of Divorcement) (born May 12, 1907 – died June 29, 2003; age 96). (Katharine Hepburn 1940s: MGM)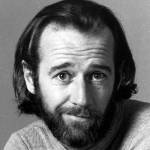 George Carlin

Grammy Award-winning American comedian, writer and actor of radio, stage, TV (Shining Time Station; The George Carlin Show; Bill & Ted's Excellent Adventures; Thomas & Friends: Big World! Big Adventures!), & movies (Car Wash; Dogma; Jersey Girl) (born May 12, 1937 – died June 22, 2008; age 71). George Carlin died of heart failure. (George Carlin 1975 Photo: NBC-TV)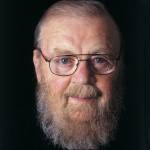 Farley Mowat
Canadian environmentalist, best-selling non-fiction writer & novelist (Never Cry Wolf; A Whale for the Killing; My Discovery of America; People of the Deer) and young adult fiction author (Lost in the Barrens; Owls in the Family; The Curse of the Viking Grave; The Dog Who Wouldn't Be) (born May 12, 1921 – died May 6, 2014; age 92). (Farley Mowat: Used by permission of Peter Bregg)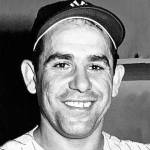 Yogi Berra (nee Lawrence Peter Berra)

American Baseball Hall of Fame MLB catcher, coach & manager (New York Yankees; New York Mets; Houston Astros), 3-time AL MVP  (1951, 1954, 1955), 18-time MLB All-Star with 13 World Series Championships (player 10 & coach 3) (born May 12, 1925 – died Sept. 22, 2015; age 90). Yogi Berra died of natural causes. (Yogi Berra 1955 New York Yankees Photo: AP)
Mary Kay Ash (nee Mary Kathlyn Wagner)
American entrepreneur, founder of Mary Kay Cosmetics, author (Mary Kay on People Management; Miracles Happen; You Can Have it All), and philanthropist (Mary Kay Ash Charitable Foundation) (born May 12, 1918 – died November 22, 2001; age 83). Cause of death for Mary Kay Ash is unknown. (Mary Kay Ash Photo: LizaKoz)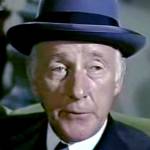 Wilfrid Hyde-White
English actor of radio, TV (Peyton Place; Buck Rogers in the 25th Century; Ben Casey) and movies (Carry On Nurse; In Search of the Castaways; My Fair Lady; The Toy; Let's Make Love; The Third Man; Ten Little Indians; Conspirator; The Cat and the Canary) (born May 12, 1903 – died May 6 1991; age 87). Wilfrid Hyde-White died of heart failure. (Wilfred Hyde-White 1967 Peyton Place)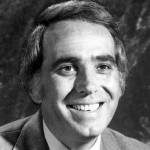 Tom Snyder (nee Thomas James Snyder)
American reporter and news anchor of radio and TV (The Tom Snyder Show; NBC News Update; NBC Nightly News), TV talk show host (Tomorrow with Tom Snyder; The Late Late Show with Tom Snyder) (born May 12, 1936 – died July 29, 2007; age 71). Tom Snyder died of complications from chronic lymphocytic leukemia. (Tom Snyder 1977 Photo: NBC TV)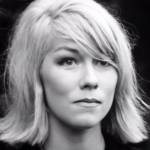 Luana Anders (nee Luana Margo Anderson; aka Margo Blue)
American screenwriter (Fire on the Amazon), actress of TV (Dragnet 1967; The Andy Griffith Show; Santa Barbara) and films (Sex and the College Girl; The Young Racers; When the Legends Die; Pit and the Pendulum; The Killing Kind; The Last Detail; Goin' South) (born May 12, 1938 – died July 21, 1996; age 58). Luana Anders died of breast cancer. (Luana Anders 1963 Dementia 13)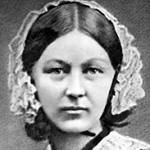 Florence Nightingale ("The Lady with the Lamp")
Pioneering English statistician (polar area diagram), humanitarian, social reformer, writer (Nurses on Nursing), Crimean War nurse, nursing teacher & founder of the 1st secular nursing school (Nightingale Training School, 1860), inspired the Florence Nightingale Medal for nurses (born May 12, 1820 – died Aug. 13, 1910; age 90). (Florence Nightingale 1860: Henry Herring)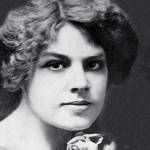 Cleo Ridgely (nee Freda Cleo Helwig; married James W. Horne)
American silent movie actress (The Beautiful and Damned; The Golden Chance; The Victoria Cross; The Victory of Conscience; The Yellow Pawn; The Law and the Woman; Stolen Goods; Dangerous Pastime; Leaves in the Storm; The House with the Golden Windows; The Secret Orchard; Beauty and the Beast) (born May 12, 1893 – died Aug. 18, 1962; age 69). (Cleo Ridgely 1912: Rex)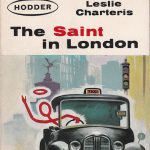 Leslie Charteris (nee Leslie Charles Bowyer-Yin; married Audrey Long)
Chinese-British-American screenwriter (Midnight Club; Two Smart People; River Gang), novelist (Lady on a Train), thriller author & creator of the Simon Templar / The Saint series (Meet the Tiger; Enter the Saint; Vendetta for the Saint; Salvage for the Saint) (born May 12, 1907 – died Apr. 15, 1993; age 85). (Leslie Charteris The Saint in London 1963 Book Cover Photo: Jeremy Crawshaw)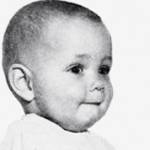 Baby LeRoy (nee Ronald Le Roy Overacker)
American infant & toddler actor of films from 1933-1935 (A Bedtime Story; Torch Singer; Alice in Wonderland; The Lemon Drop Kid; Miss Fane's Baby is Stolen; It's a Great Life), movie co-star of W.C. Fields (It's a Gift; Tillie and Gus; The Old-Fashioned Way), retired at age of 4, and merchant seaman (born May 12, 1932 – died July 28, 2001; age 69). (Baby LeRoy 1933: Picture Play)
*Images are public domain or Creative Commons licensed & sourced via Wikimedia Commons, Vimeo, or Flickr, unless otherwise noted*