Celebrating Seniors - Billy Squier Turns 65
5 vintage music videos from 80's American rock icon and boomer rock music favorite Billy Squier (The Stroke, My Kinda Lover, Everybody Wants You, Rock Me Tonite, and In the Dark).
(Billy Squier 1982 Photo: Capitol Records)
billy squier 1982, 50+ years, american rock singer, rock musician, songwriter, rock guitarist, 1980s hit rock songs, the stroke, in the dark, everybody wants you, rock me tonite, lonely is the night, emotions in motion, senior citizen, baby boomer music, boomer rock music, 1980s music, 1980s hit singles, born may 12 1950
Born May 12, 1950 in Massachusetts, Billy Squier took piano lessons for 3 years as a child, then picked up a guitar as a teenager and never looked back (despite never taking guitar lessons). Although he performed with different bands from the age of 14, it wasn't until Squier was in his 30's and released his 2nd solo album Don't Say No (1981) that he achieved breakout success.
His #17 hit single The Stroke is the song that Billy Squier's baby boomer fans may most closely associate with him. Below, Billy Squier performs The Stroke (1981):
Also included on the Don't Say No album was a #45 hit single written and performed by Billy Squier – My Kinda Lover (1981). Below, Billy Squier sings My Kinda Lover.
Billy Squier's career was taking off as he played stadiums and toured with the likes of The Who and Foreigner. His next album Emotions in Motion (1982) produced another batch of hits, including Everybody Wants You.
Below, in a very 80's concert clip, Billy Squier performs Everybody Wants You:
Rock Me Tonite from the Signs of Life (1984) album became Billy Squier's biggest hit; unfortunately, the music video for it (he's seen dancing by himself in a pink t-shirt) was, according to Squier himself, his downfall. His subsequent albums sank quickly and he began playing smaller venues. When his label of 13 years (Capital Records) didn't support his 1993 album Tell the Truth, Billy Squier walked away from music for a time and didn't record a new album until 1998.
Below, a more mature Billy Squier performing Rock Me Tonite in 2006 while touring with Ringo Starr.
Billy Squier performs his hit song In the Dark in concert:
Billy Squier's last studio album Happy Blue was released in 1998 – a live, acoustic blues album that Squier says is the album he's most proud of, and his last "big" tour was in 2001 with Bad Company. Since then Billy Squier has toured and performed live occasionally, including music festivals, clubs, and benefits.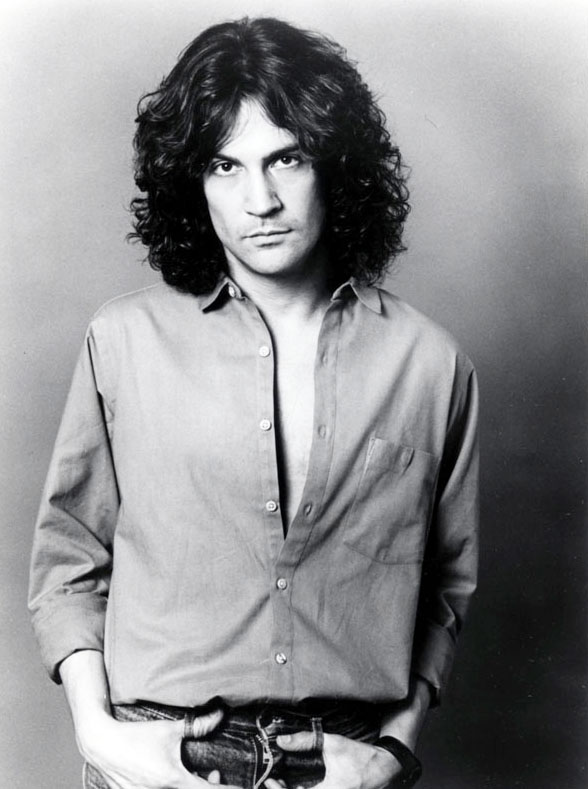 (Billy Squier 1981 Photo: Ebet Roberts / Capitol Records)
Singer-songwriter, guitarist – as well as screenwriter, gardener and conservationist?
Billy Squier's original screenplay Run to Daylight was recognized at the Sundance Film Festival, and he's been a working volunteer as well as promoter for the Central Park Conservancy for many years.
With his wife Nicole (they married in 2002 when he was 50+), he lives in Manhattan and Long Island. Today (an official senior citizen as he turns 65), Billy Squier enjoys gardening…and continuing to perform and be involved in music when he's moved to do so.
*Images are public domain or Creative Commons licensed & sourced via Wikimedia Commons, Vimeo, or Flickr, unless otherwise noted*