October 27th Birthdays
If you were born on October 27th, you share a birthday with these famous people: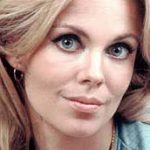 Lara Parker is 79 (nee Mary Lamar Rickey)

American actress on TV (Angelique on Dark Shadows; One Life to Live; Capitol; Washington: Behind Closed Doors), movies (Night of Dark Shadows; Save the Tiger), author (Dark Shadows books), and septuagenarian born October 27, 1938. (Lara Parker Fan Photo: by Permission Lara Parker)
John Cleese is 78
English septuagenarian senior, comedian, screenwriter, & actor in movies (Monty Python and the Holy Grail, A Fish Called Wanda; Harry Potter films) & TV (Fawlty Towers; Monty Python's Flying Circus), born October 27, 1939. (John Cleese 1989 Photo: Alan Light | Flickr Some rights reserved)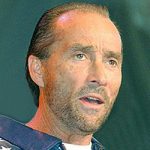 Lee Greenwood is 75 (nee Melvin Lee Greenwood)
American country music songwriter, singer (God Bless the USA; Somebody's Gonna Love You; Going, Going, Gone; Dixie Road; I Don't Mind the Thorns [If You're the Rose]); Mornin' Ride), and septuagenarian born October 27, 1942. (Lee Greenwood 2006 Photo: Yoland Hunter / U.S. Air Force | Wikimedia PD)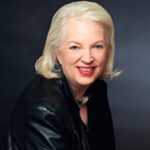 J. A. Jance is 73 (nee Judith Ann Jance)
Octogenarian senior citizen, American novelist, author of J. P. Beaumont, Sheriff Joanna Brady, and Ali Reynolds mystery series (Partner in Crime; Fire and Ice; Desert Heat; Devil's Claw; Web of Evil) born October 27, 1944. (J. A Jance Photo: Courtesy J. A. Jance)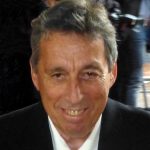 Ivan Reitman is 71
Septuagenarian senior citizen, Czechoslovakian-Canadian screenwriter, producer and director (Ghostbusters; Legal Eagles; Meatballs; Twins; Stripes; Kindergarten Cop; Animal House; Beethoven; Road Trip; Dave) born October 27, 1946. (Ivan Reitman 2013 Photo: GabboT | Flickr Some rights reserved)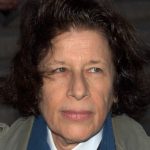 Fran Lebowitz is 67 (nee Frances Ann Lebowitz)
Senior citizen, American public speaker, columnist (Interview; Mademoiselle), and author (Metropolitan Life; Social Studies; Mr. Chas and Lisa Sue Meet the Pandas; The Fran Lebowitz Reader) born October 27, 1950. (Fran Lebowitz 2010 Photo: David Shankbone | Flickr Some rights reserved)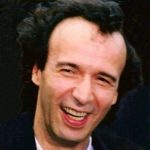 Roberto Benigni is 65
New senior citizen, Academy Award-winning Italian screenwriter, director, & actor (Life is Beautiful; To Rome With Love; The Monster; Johnny Stecchino; Coffee and Cigarettes; Nothing Left to Do But Cry; Pinocchio) born October 27, 1952. (Roberto Benigni 1998 Photo: Georges Biard | Wikimedia CC 3.0)  
(Photo: Vincent van Zalinge via Unsplash)
Happy Birthday to everyone celebrating their birthday on October 27th, 2017!
And remembering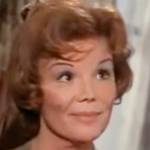 Nanette Fabray (nee Ruby Bernadette Nanette Fabares)
Deaf American singer-dancer & actress of TV (One Day at a Time; Westinghouse Playhouse; The Hollywood Squares) and movies (The Band Wagon; Cockeyed Cowboys of Calico County) (born Oct. 27, 1920- died Feb. 22, 2018; age 97). Nanette Fabray died of natural causes. (Nanette Fabray 1970 Cockeyed Cowboys of Calico County Screenshot)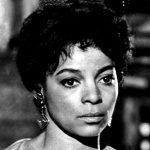 Ruby Dee (nee Ruby Ann Wallace)
Grammy & Emmy Award-winning American actress of stage, movies (A Raisin in the Sun, Roots, The Jackie Robinson Story; American Gangster), TV (Peyton Place; Guiding Light; Ossie and Ruby!)  and civil rights activist (born Oct. 27, 1922 - died June 11, 2014; age 91). Ruby Dee died of natural causes. (Ruby Dee 1972 Photo: Chicago Sun Times | Wikimedia PD)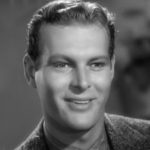 Leif Erickson (nee William Wycliffe Anderson)

American WWII Navy combat photographer & instructor, singer & actor of stage, TV (The High Chaparral) and movies (Drift Fence; Tea and Sympathy; The Carpetbaggers; Roustabout; I Saw What You Did; Show Boat) (born Oct. 27, 1911 - died Jan. 29, 1986; age 74). Leif Erickson's cause of death was cancer. (Leif Erickson 1936 College Holiday Screenshot) 
Harry Saltzman (nee Herschel Saltzman)

Canadian theatre and movie producer of James Bond (Dr. No; Goldfinger; Thunderball), Harry Palmer (The Ipcress File; Funeral in Berlin), and other films (Battle of Britain; Nijinsky) (born Oct. 27, 1915 - died Sept. 28, 1994; age 78). Cause of death for Harry Saltzman was a heart attack.