October 27th Birthdays
If you were born on October 27th, you share a celebrity birthday with these famous people: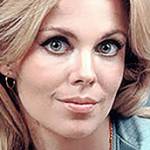 Lara Parker is 83 (nee Mary Lamar Rickey)

American actress of TV (Angelique on Dark Shadows; One Life to Live; Capitol; Washington: Behind Closed Doors; Hawaii Five-O; Kojak), movies (Night of Dark Shadows; Save the Tiger), and author (Dark Shadows books), born October 27, 1938. (Lara Parker Fan Photo: by Permission of Lara Parker)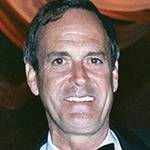 John Cleese is 82
English comedian, screenwriter, and actor of movies (Monty Python and the Holy Grail, A Fish Called Wanda; Harry Potter films; Die Another Day), and television (Fawlty Towers; Monty Python's Flying Circus; Hold the Sunset; Will & Grace), born October 27, 1939. (John Cleese 1989 Photo: Alan Light)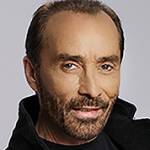 Lee Greenwood is 79 (nee Melvin Lee Greenwood)
 American country music songwriter & singer (God Bless the USA; Somebody's Gonna Love You; Going, Going, Gone; Dixie Road; I Don't Mind the Thorns [If You're the Rose]); Mornin' Ride; Someone; Star Spangled Banner), born October 27, 1942. (Lee Greenwood 2010s Photo: Courtesy of Lee Greenwood)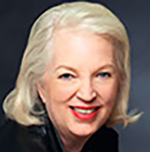 J. A. Jance is 77 (nee Judith Ann Jance)
American novelist, author of J. P. Beaumont, Sheriff Joanna Brady, Walker Family, and Ali Reynolds mystery series (Partner in Crime; Fire and Ice; Desert Heat; Devil's Claw; Web of Evil; Until Proven Guilty; Dead to Rights; Hour of the Hunter), born October 27, 1944. (J. A Jance Photo: Courtesy J. A. Jance)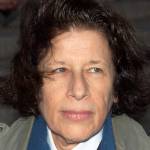 Fran Lebowitz is 71 (nee Frances Ann Lebowitz)
American public speaker, book collector, columnist (Interview; Mademoiselle), novelist (Metropolitan Life; Social Studies; The Fran Leibowitz Reader), and children's book author (Mr. Chas and Lisa Sue Meet the Pandas), born October 27, 1950. (Fran Lebowitz 2010 Photo: David Shankbone)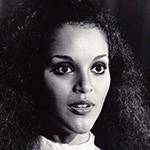 Jayne Kennedy is 70 (nee Jayne Harrison)
American model & spokeswoman (Ebony; Playboy; Butterick Patterns; Coca-Cola; Revlon), The NFL Today studio analyst, actress of movies and TV (The Love Boat; CHiPs; Benson; Trapper John, M.D.; Wonder Woman; The Rockford Files), born October 27, 1951. (Jayne Kennedy 1979 Photo: Nick Allen)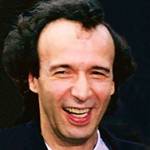 Roberto Benigni is 69
Academy Award-winning Italian film screenwriter, director, and actor (Life is Beautiful; To Rome With Love; The Monster; Johnny Stecchino; Coffee and Cigarettes; Nothing Left to Do But Cry; Pinocchio; Son of the Pink Panther) born October 27, 1952. (Roberto Benigni 1998 Photo: Georges Biard)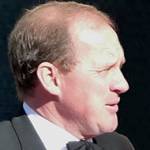 Peter Firth is 68
English audiobook narrator, actor of stage, movies (Joseph Andrews; The Hunt for Red October; Pearl Harbor; Equus; Northanger Abbey; Amistad; Diamonds on Wheels; Tess; Mighty Joe Young), and TV (Harry Pearce on MI-5 / Spooks; Victoria), born October 27, 1953. (Peter Firth 2009 Photo: Damien Everett)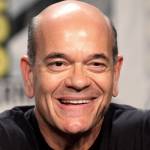 Robert Picardo is 68
American actor of TV (The Doctor on Star Trek: Voyager; Dr. Dick Richard on China Beach; Richard on Stargate: Atlantis & Stargate SG-1; The Wonder Years; Alice; L. A. Law;) and movies (Until Morning; Gremlins 2: The New Batch), born October 27, 1953. (Robert Picardo 2011 Photo: Gage Skidmore)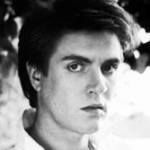 Simon Le Bon is 63
British songwriter and lead singer of Duran Duran (Hungry Like the Wolf; Come Undone; A View to a Kill; The Reflex; Union of the Snake; The Wild Boys; Is There Something I Should Know?; Notorious; I Don't Want Your Love; Rio), born October 27, 1958. (Simon Le Bon 1984: Lifestyles of the Rich and Famous)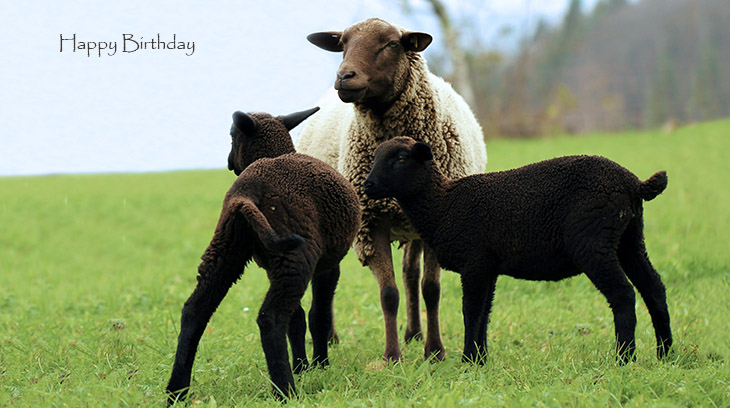 (Mother Sheep & Baby Lambs Photo: Jonah Pettrich via Unsplash)
Happy Birthday to everyone celebrating their birthday on October 27th!
Remember These October 27th Famous Birthdays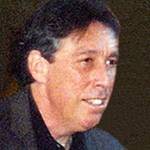 Ivan Reitman
Czechoslovakian-Canadian screenwriter, producer and director of TV & films (Ghostbusters; Legal Eagles; Meatballs; Twins; Stripes; Kindergarten Cop; Animal House; Beethoven; Road Trip; Dave; Hitchcock; Up in the Air; Mummies Alive!; Delta House; Six Days, Seven Nights; Father's Day) (born Oct. 27, 1946 – died Feb. 12, 2022; age 75). (Ivan Reitman 2006 Photo: GabboT)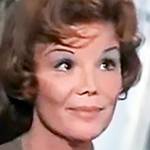 Nanette Fabray (nee Ruby Bernadette Nanette Theresa Fabares)
Emmy & Tony Award-winning hearing-impaired American singer-dancer & actress of TV (Grandma Romano on One Day at a Time; The Hollywood Squares; The Mary Tyler Moore Show; Coach; Hotel) and movies (The Band Wagon; Harper Valley PTA; That's Entertainment) (born Oct. 27, 1920– died Feb. 22, 2018; age 97). (Nanette Fabray 1970 Cockeyed Cowboys of Calico County)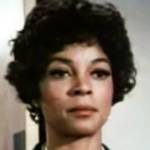 Ruby Dee (nee Ruby Ann Wallace)
Grammy & Emmy Award-winning American actress of movies (A Raisin in the Sun, Roots, The Jackie Robinson Story; American Gangster; A Simple Wish; Buck and the Preacher; Take a Giant Step), TV (Peyton Place; Guiding Light; Ossie and Ruby!), and civil rights activist (born Oct. 27, 1922 – died June 11, 2014; age 91). Ruby Dee died of natural causes. (Ruby Dee 1974 It's Good to Be Alive) 
Leif Erickson (nee William Wycliffe Andersonn)

American WWII Navy combat photographer, singer-actor of TV (Big John Cannon on The High Chaparral; Bonanza; The Virginian; Daniel Boone) and movies (Drift Fence; Tea and Sympathy; The Carpetbaggers; Roustabout; I Saw What You Did; Show Boat; The Snake Pit) (born Oct. 27, 1911 – died Jan. 29, 1986; age 74). Leif Erickson died of cancer. (Leif Erickson 1936 College Holiday)
David Bailey
American actor of TV (Russ Matthews on Another World; Tony Monroe on Where the Heart Is; Alistair Crane on Passions; Ed Bartowsky on One Life to Live; Teddy Malcolm on Ryan's Hope) and movies (Up the MacGregors; Wicked, Wicked; In a Pig's Eye; Above the Rim) (born Oct. 27, 1933 – died Nov. 25, 2004; age 71). David Bailey drowned in his pool. (David Bailey 1972 Photo)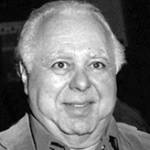 Harry Saltzman (nee Herschel Saltzman)

Canadian theatre and movie producer of James Bond (Dr. No; Goldfinger; Thunderball; The Man with the Golden Gun; Live and Let Die; You Only Live Twice), Harry Palmer (The Ipcress File; Funeral in Berlin), and other films (Battle of Britain; Nijinsky) (born Oct. 27, 1915 – died Sept. 28, 1994; age 78). Harry Saltzman died of a heart attack. (Harry Saltzman c. 1980s Photo)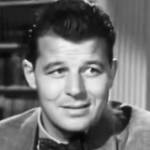 Jack Carson (nee John Elmer Carson)
Canadian-American movie actor (Arsenic and Old Lace; A Star is Born; Romance on the High Seas; Wings for the Eagle; Gentleman Jim; The Strawberry Blonde; The Male Animal; Larceny, Inc.; My Dream is Yours; Cat on a Hot Tin Roof; Blues in the Night) (born Oct. 27, 1910 – died Jan. 2, 1963; age 52). Jack Carson died of stomach cancer. (Jack Carson 1945 Mildred Pierce Trailer)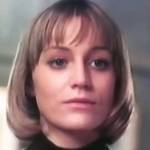 Carrie Snodgress (nee Caroline Snodgress)
American movie actress (Diary of a Mad Housewife; Rabbit, Run; The Fury; Murphy's Law; 8 Seconds; White Man's Burden; Blueberry Hill; The Attic; Homework; Trick or Treats; A Night in Heaven; Pale Rider; Chill Factor) (born Oct. 27, 1945 – died Apr. 1, 2004; age 58). Carrie Snodgress died of liver and heart failure. (Carrie Snodgress 1970 Diary of a Mad Housewife)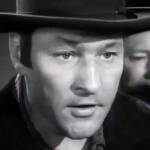 Charles Horvath
American stuntman & character actor of TV (Daniel Boone; The Big Valley; Branded; The Untouchables; Wagon Train; Bonanza; Adventures in Paradise; I Spy; Get Smart; The Andy Griffith Show; Batman) and movies (Aladdin and His Lamp) (born Oct. 27, 1920 – died July 23, 1978; age 57). Cause of death for Charles Horvath is unknown. (Charles Horvath 1958 Zane Grey Theater)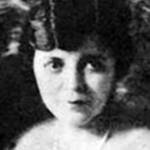 Jane Murfin (nee Jane Macklem)
American film producer (Strongheart movies) and screenwriter (The Women; Alice Adams; Pride and Prejudice; Dragon Seed; Smilin' Through; Roberta; The Little Minister; The Fountain; This Man is Mine; What Price Hollywood?; Lilac Time; Lawful Larceny Seven Keys to Baldpate; Runaway Bride) (born Oct. 27, 1884 – died Aug. 10, 1955; age 70). (Jane Murfin 1920 Photo: Photoplay)
*Images are public domain or Creative Commons licensed & sourced via Wikimedia Commons, Vimeo, YouTube, or Flickr, unless otherwise noted*