June 1st Birthdays
If you were born on June 1st you share a birthday with these famous people: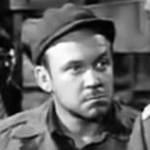 Richard Erdman is 93 (nee John Richard Erdmann)
Nonagenarian American actor and voice artist of TV (Leonard on Community; Where's Raymond?; The Tab Hunter Show; Saints and Sinners; Perry Mason) and movies (Francis in the Navy; Stalag 17; Anything Goes; The Blue Gardenia), born June 1, 1925. (Richard Erdman 1953 Stalag 17)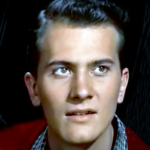 Pat Boone is 84 (nee Charles Eugene Boone)
American composer, singer (I Almost Lost My Mind; April Love), host & actor of TV (The Pat Boone Chevy Showroom; Arthur Godfrey and His Friends) and movies, author (Twixt Twelve and Twenty) and octogenarian born June 1, 1934. (Pat Boone 1957 Bernardine Screenshot)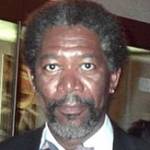 Morgan Freeman is 81
Academy Award-winning octogenarian American producer & actor of TV (The Electric Company; Another World; Madam Secretary) and movies (Million Dollar Baby; Driving Miss Daisy; The Shawshank Redemption; Kiss the Girls; The Dark Knight; Invictus), born June 1, 1937. (Morgan Freeman 1990 Photo: Alan Light)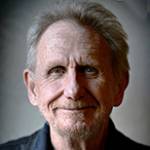 René Auberjonois is 78
Tony Award-winning American narrator & actor of stage, TV (Clayton Endicott III on Benson; Odo on Star Trek: Deep Space Nine; Paul Lewiston on Boston Legal), movies (MASH; The Big Bus; Eyes of Laura Mars; The Little Mermaid), and senior born June 1, 1940. (René Auberjonois 2014 Photo: Kyle Cassidy)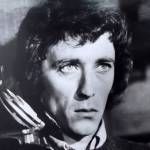 Robert Powell is 74
Septuagenarian English narrator & actor of TV (Mark Williams on Holby City; Jesus of Nazareth; Doomwatch; The Detectives; Hannay), audiobooks, & movies (What Waits Below; Tommy; The Thirty Nine Steps; Harlequin; The Jigsaw Man) born June 1, 1944. (Robert Powell 1972 Running Scared Photo: BBC)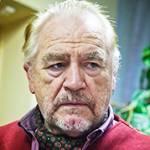 Brian Cox is 72
Emmy Award-winning Scottish actor of stage, TV (Deadwood), and movies (Rob Roy; Braveheart; Chain Reaction; The Glimmer Man; Kiss the Girls; The Bourne Identity; X-Men 2; Troy; Red Eye; Nicholas and Alexandra; Desperate Measures) born June 1, 1946. (Brian Cox 2016 Photo: Dmitry Rozhkovy)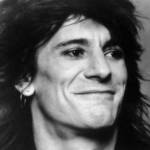 Ron Wood is 71 (nee Ronald David Wood; aka Ronnie Wood)
Septuagenarian English rock singer, songwriter and guitarist with Rock & Roll Hall of Fame bands Faces & The Rolling Stones (It's Only Rock 'n Roll But I Like It; Emotional Rescue; One Hit [to the Body]; Beast of Burden; Miss You), born June 1, 1947. (Ron Wood 1977 Photo: Columbia Records)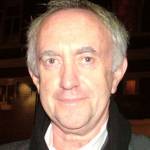 Jonathan Pryce is 71 (nee John Price)
Tony Award-winning Welsh actor of stage, TV (Game of Thrones), movies (Voyage of the Damned; Haunted Honeymoon; Evita; Tomorrow Never Dies; G.I Joe movies; Pirates of the Caribbean films; The New World), and septuagenarian born June 1, 1947. (Jonathan Pryce 2007 Photo: Honeyfitz)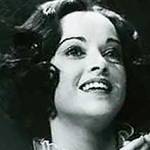 Gemma Craven is 68 (nee Rita Gemma Gabriel)
Irish singer & actress of TV (The Clinic; Hollyoaks Later; Pennies From Heaven; Wagner; Hey Brian! The Cazalets) and movies (The Slipper and the Rose: The Story of Cinderella; Must Wear Tights; The Mystery of Edwin Drood; The Hole) born June 1, 1950.  (Gemma Craven 1979 She Loves Me Photo: PBS)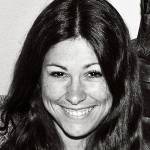 Diana Canova is 65 (nee Diana Canova Rivero)

American actress of TV (Corinne Tate Flotsky on Soap; Sandy Beatty on Throb; Diana Cassidy on I'm a Big Girl Now; Home Free; Foot in the Door; Fantasy Island; Murder, She Wrote; Chico and the Man), movies (One True Thing), and new senior born June 1, 1953. (Diana Canova 1979 Photo: Alan Light)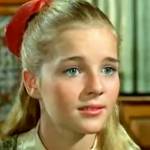 Robin Mattson is 62
American 60+ actress of movies & TV (Heather Webber on General Hospital; Janet Green on All My Children; Gina Lockridge on Santa Barbara; Guiding Light; Ryan's Hope; Days of Our Lives; As the World Turns; The Bold and the Beautiful), born June 1, 1956. (Robin Mattson 1970 Daniel Boone)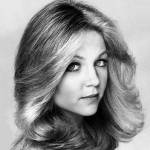 Lisa Hartman Black is 62 (nee Lisa Hartman)
American 60+ actress of TV (Ciji Dunne / Cathy Geary Rush on Knots Landing; Tabitha; 2000 Malibu Road), movies (Where The Boys Are; Just Tell Me You Love Me), and singer with husband Clint Black (When I Said I Do; Easy for Me to Say), born June 1, 1956. (Lisa Hartman 1977 Tabitha Photo: ABC Television)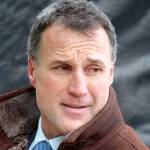 Paul Coffey is 57

Hockey Hall of Fame 55+ Canadian professional hockey player, holder of 30+ NHL records as a defenseman (Edmonton Oilers; Pittsburgh Penguins; Los Angeles Kings; Detroit Red Wings; Philadelphia Flyers; Carolina Hurricanes; Boston Bruins), born June 1, 1961. (Paul Coffey 2007 Photo: Mother Pucker)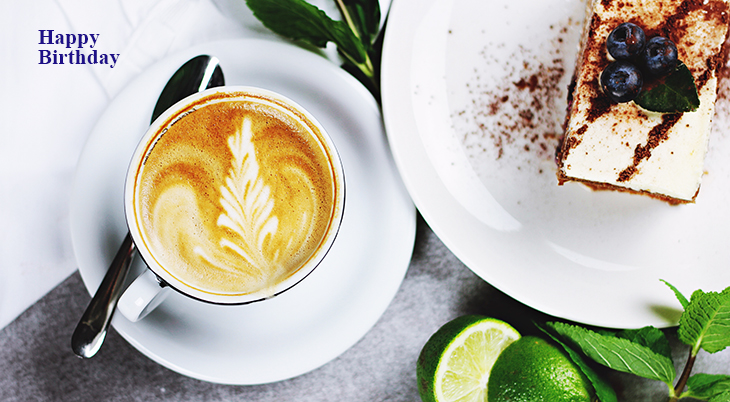 (Photo: Toa Heftiba via Unsplash)
Happy Birthday to everyone celebrating their birthday on June 1st!
And remembering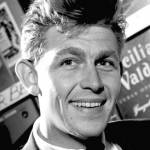 Andy Griffith
American producer & actor of TV (Ben Matlock on Matlock & Diagnosis Murder; Andy Taylor on The Andy Griffith Show, Mayberry R.F.D. & Gomer Pyle: USMC) and movies (Hearts of the West; Angel in My Pocket; Rustler's Rhapsody; A Face in the Crowd) (born June 1, 1926 - died July 3, 2012; age 86). Andy Griffith died of a heart attack. (Andy Griffith 1950s Photo)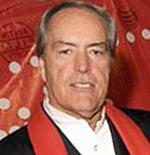 Powers Boothe

Emmy Award-winning American of TV (Guyana Tragedy: The Story of Jim Jones; Cy Tolliver on Deadwood; Lamar Wyatt on Nashville; 24; Philip Marlowe, Private Eye; Agents of S.H.I.E.L.D.) & movies (Cruising; Red Dawn; Tombstone; Nixon) (born June 1, 1948 - died May 14, 2017; age 68). Powers Boothe died of pancreatic cancer. (Powers Boothe 2005 Photo: Jane Boursaw)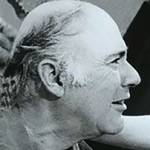 John Randolph (nee Emanuel Hirsch Cohen)

Tony Award-winning, blacklisted American actor of stage, TV (Grand; Lucas Tanner; Annie McGuire; Executive Suite; Richie Brockelman, Private Eye; Lucan; Angie) and movies (Escape From the Planet of the Apes; Serpico) (born June 1, 1915 - died Feb. 24, 2004; age 88). Cause of death for John Randolph is unknown. (John Randolph 1975 Nourish the Beast Photo: PBS)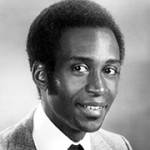 Cleavon Little
Tony & Emmy Award-winning American actor of stage, movies (Blazing Saddles; Vanishing Point; Greased Lightning; FM) and TV (Dr. Jerry Noland on The New Temperatures Rising Show; Captain Hancock on Another World) (born June 1, 1939 - died Oct. 22, 1992; age 53). Cleavon Little died of colorectal cancer. (Cleavon Little 1972 Temperatures Rising Photo: ABC)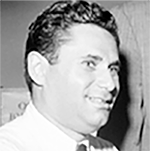 Nelson Riddle
Academy & Grammy Award-winning American trombone player, big bandleader,composer & music arranger for TV & movies (The Great Gatsby; Emergency!; The Smothers Brothers Comedy Hour) (born June 1, 1921 - died Oct. 6, 1985; age 64). Nelson Riddle died of kidney & cardiac failure. Nelson Riddle c 1946-1948 Photo: William P. Gottlieb / LoC)
Australian neurology researcher, writer and best-selling novelist (The Thorn Birds; Tim; An Indecent Obsession; Masters of Rome series; Carmine Delmonico series) (born June 1, 1937 - died Jan. 29, 2015; age 77). Colleen McCullough had several strokes before dying of renal failure.
*Images are public domain or Creative Commons licensed & sourced via Wikimedia Commons, Vimeo, or Flickr, unless otherwise noted*