December 11th Birthdays
If you were born on December 11th, you share a birthday with these famous people: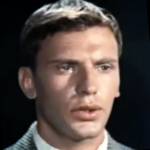 Jean-Louis Trintignant is 89
Octogenarian French TV & movie actor (…And God Created Woman; The Seven Deadly Sins; A Man and a Woman; Is Paris Burning?; The Sunday Woman; Other People's Money; A Man and a Woman: 20 Years Later), born December 11, 1930. (Jean-Louis Trintignant 1956 …And God Created Woman Trailer)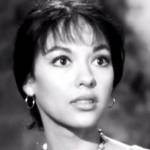 Rita Moreno is 88 (nee Rosa Dolores Alverio)

Grammy, Tony, Emmy, & Academy Award-winning Puerto Rican-American singer, dancer, & actress of TV (The Electric Company; Oz; One Day at a Time; Jane the Virgin) & movies (West Side Story; The King and I), born December 11, 1931. (Rita Moreno 1959 Zane Grey Theater)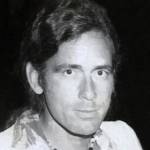 Thomas McGuane is 80 (nee Thomas Francis McGuane III)
Septuagenarian American novelist (Ninety-Two in the Shade; The Sporting Club; The Bushwhacked Piano; Panama) and screenwriter (Tom Horn; Rancho Deluxe; The Missouri Breaks), born December 11, 1939. (Thomas McGuane 1975 Photo: Mario G. Borras / Key West Citizen, Courtesy KWLS)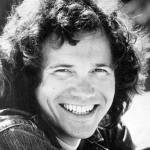 David Gates is 79
Vocal Group Hall of Fame septuagenarian American musician, songwriter, singer solo & with Bread (Make It With You; Let Your Love Go; It Don't Matter to Me; If; Baby I'm-a Want You; Everything I Own; The Guitar Man; Sweet Surrender), born December 11, 1940. (David Gates 1975 Photo: Al Schlesinger)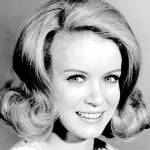 Donna Mills is 79 (nee Donna Jean Miller)
Emmy Award-winning American actress of TV (Abby Ewing Sumner on Knot's Landing; The Secret Storm; The Good Life; General Hospital; Melrose Place; Hilton Head Island) & movies (Play Misty for Me), born December 11, 1940. (Donna Mills 1967 Love is a Many Splendored Thing Photo: CBS TV)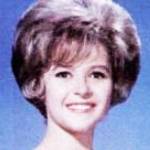 Brenda Lee is 75 (nee Brenda Mae Tarpley)
Grammy Award-winning Rock & Roll Hall of Fame American singer (I'm Sorry; I Want to Be Wanted; Rockin' Around the Christmas Tree; Break It To Me Gently; Dum Dum; Sweet Nothins'; All Alone Am I; Losing You), and senior born December 11, 1944. (Brenda Lee 1965 Photo: Decca Records)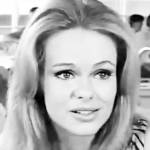 Lynda Day George is 75 (nee Lynda Louise Day)
American septuagenarian actress of TV (Mission: Impossible; The Silent Force; Once an Eagle; Roots; Tattletales; Match Game 73) and movies (Chisum; Day of the Animals; Racquet; Beyond Evil; Mortuary; Young Warriors), born December 11, 1944. (Lynda Day George 1966 Seaway Screenshot)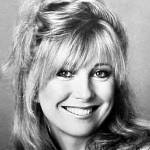 Teri Garr is 75
Retired American senior, comedian, singer-dancer, and actress of TV (Woman of the House; McCloud; The Girl With Something Extra) and movies (The Black Stallion; Young Frankenstein; Close Encounters of the Third Kind; Tootsie; Mr. Mom; Michael) born December 11, 1944. (Teri Garr 1970s Photo)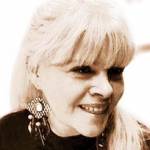 Pauline Gedge is 74
Canadian sci-fi, fantasy, and historical fiction novelist (The Hippopotamus Marsh & Lords of the Two Lands series; The Twice Born & The King's Man trilogy; Stargate; The Covenant), and septuagenarian born December 11, 1945. (Pauline Gedge c. 2000 Photo: David Middleton / JanuaryMagazine)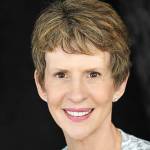 Susan Elizabeth Phillips is 71 (nee Susan Elizabeth Titus)
American chick-lit novelist (It Had to Be You, Fancy Pants, Honey Moon; Dream a Little Dream; First Lady; Natural Born Charmer; Glitter Baby; Hot Shot; Kiss an Angel; Lady Be Good; The Great Escape; Heaven, Texas) and senior, born December 11, 1948. (Susan Elizabeth Phillips 2012 Photo: Peter Irman)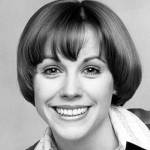 Bess Armstrong is 66 (nee Elizabeth Key Armstrong)
American senior, actress of TV (On Our Own; My So-Called Life; Married People; House of Lies; Switched at Birth; One Tree Hill; That Was Then; Boston Legal), and movies (Next of Kin; Second Sight; High Road to China; Corporate Affairs), born December 11, 1953. (Bess Armstrong 1977 On Our Own Photo: CBS)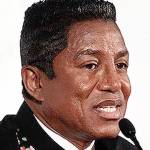 Jermaine Jackson is 65
Grammy Award-winning Rock & Roll Hall of Fame 60+ American bass guitarist, producer, songwriter, & singer solo (Daddy's Home; Let's Get Serious) and with The Jackson Five (I'll Be There; ABC; The Love You Save), born December 11, 1954. (Jermaine Jackson 2009 Photo: Manfred Werner / Tsui)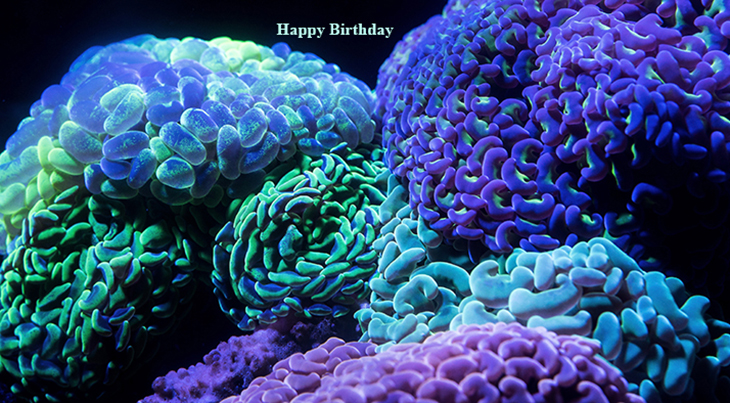 (Cairns City Aquarium Coral Reefs, Australia Photo: David Clode via Unsplash)
Happy Birthday to everyone celebrating their birthday on December 11th!
And remembering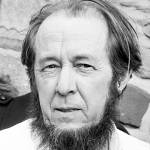 Aleksandr Solzhenitsyn
Expelled Russian historian, short story writer, and novelist awarded the 1970 Nobel Prize in Literature (The Gulag Archipelago, August 1914; One Day in the Life of Ivan Denisovich; Cancer Ward) (born Dec. 11, 1918 – died Aug. 3, 2008; age 89). Alexander Solzhenitsyn died of heart failure. (Alexander Solzhenitsyn 1974 Photo: Bert Berhoeff / Dutch National Archives)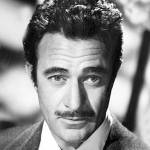 Gilbert Roland (nee Luis Antonio Dámaso de Alonso)
Mexican-American actor of TV and movies (The Poppy is Also a Flower; Cheyenne Autumn; After Tonight; Beneath the 12-Mile Reef; The Sea Hawk; The Bad and the Beautiful; We Were Strangers; The Wild and the Innocent; Beauty and the Bandit; Captain Kidd; The French Line) (born Dec. 11, 1905 – died May 15, 1994; age 88). Gilbert Roland died of cancer. (Gilbert Roland 1952 Photo)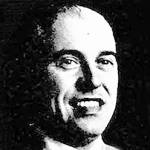 Carlo Ponti

Italian movie producer (Doctor Zhivago; The Verdict; The Cassandra Crossing; Zabriskie Point; The Miller's Beautiful Wife; Anna; An American in Rome; The Gold of Naples; Black Orchid; Heller in Pink Tights; A Breath of Scandal), husband of Sophia Loren (born Dec. 11, 1912 – died Jan. 10, 2007; age 94). Carlo Ponti died of pulmonary complications. (Carlo Ponto 1951 Photo: Epoca)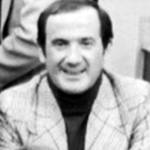 Ron Carey (nee Ronald Joseph Cicenia)

American commercial spokesperson, comedic actor of TV (Officer Carl Levitt on Barney Miller; The Montefuscos; The Corner Bar; Have Faith; Lucky Luke) and movies (High Anxiety; Fatso; History of the World: Part I; Silent Movie; Johnny Dangerously) (born Dec. 11, 1935 – died Jan. 16, 2007; age 71). Ron Carey died of a stroke. (Ron Carey 1975 The Montefuscos Photo: NBC TV)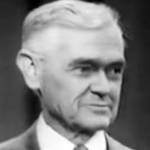 Walter Knott
American farmer (hybrid boysenberry), businessman, philanthropist, and entrepreneur (restored the Calico silver mining ghost town; founder of Knott's Berry Farm amusement park) (born Dec. 11, 1889 – died Dec. 3, 1981; age 91). Cause of death for Walter Knott is unknown. (Walter Knott 1954 You Bet Your Life Screenshot)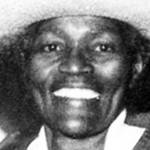 Big Mama Thornton (nee Willie Mae Thornton)
Blues and Rock & Roll Hall of Fame American gospel and R&B musician, songwriter and singer (Hound Dog; Ball 'n' Chain; Oh Happy Day; He's Got the Whole World in His Hands; Swing Low, Sweet Chariot) (born Dec. 11, 1926 – died July 25, 1984; age 56). Big Mama Thornton died of liver and heart illnesses. (Big Mama Thornton 1980 Photo: Barbara Weinberg Barefield)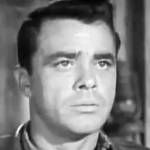 Chris Drake (nee James Christian Droste)
American actor of TV (Sheena, Queen of the Jungle; The Living Bible; The Life and Legend of Wyatt Earp; Lassie; Dragnet; The Silent Service; Public Defender; The Lone Ranger; Racket Squad) and movies (Them!; As You Were; Tokyo Rose; The Book of Acts Series) (born Dec. 11, 1923 – died July 9, 2006; age 82). Cause of death for Chris Drake is unknown. (Chris Drake 1954 Lassie)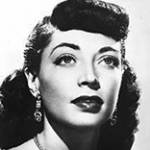 Marie Windsor (nee Emily Marie Bertelsen)
American actress of TV (The Red Skelton Hour; Perry Mason; Rawhide; Bracken's World; Batman; Adam-12; Cheyenne; Charlie's Angels) and films (Dakota Lil; The Sniper; Force of Evil; Outpost in Morocco; Double Deal; The Narrow Margin; Little Big Horn) (born Dec. 11, 1919 – died Dec. 10, 2000; age 80). Marie Windsor died of congestive heart failure. (Marie Windsor 1954 Photo: CBS)
*Images are public domain or Creative Commons licensed & sourced via Wikimedia Commons or Flickr, unless otherwise noted*