December 11th Birthdays
If you were born on December 11th, you share a celebrity birthday with these famous people: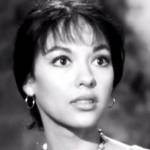 Rita Moreno is 91 (nee Rosa Dolores Alverio; lover of Marlon Brando)

Grammy, Tony, Emmy, & Academy Award-winning Puerto Rican-American singer, dancer, & actress of TV (The Electric Company; Oz; One Day at a Time; Jane the Virgin; Nina's World; Happily Divorced) & movies (West Side Story; The King and I), born December 11, 1931. (Rita Moreno 1959 Zane Grey Theater)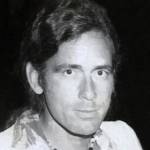 Thomas McGuane is 83 (nee Thomas Francis McGuane III)
American novelist (Ninety-Two in the Shade; Gallatin Canyon; The Sporting Club; The Bushwhacked Piano; Panama), screenwriter (Tom Horn; The Missouri Breaks; Rancho Deluxe), born December 11, 1939. Ex of Margot Kidder. (Thomas McGuane 1975: Mario G. Borras / Key West Citizen, Courtesy KWLS)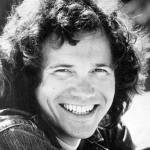 David Gates is 82
Vocal Group Hall of Fame American musician, songwriter, singer solo & with Bread (Make It With You; Let Your Love Go; It Don't Matter to Me; If; Baby I'm-a Want You; Everything I Own; The Guitar Man; Sweet Surrender), born December 11, 1940. (David Gates 1975 Photo: Al Schlesinger)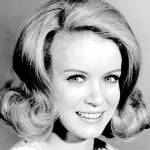 Donna Mills is 82 (nee Donna Jean Miller)
Emmy-winning American actress of TV (Abby Ewing Sumner on Knot's Landing; Love is a Many Splendored Thing; The Secret Storm; The Good Life; General Hospital; Melrose Place) & movies (Play Misty for Me), born December 11, 1940. (Donna Mills 1967 Love is a Many Splendored Thing Photo: CBS TV)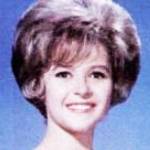 Brenda Lee is 78 (nee Brenda Mae Tarpley)
Grammy Award-winning Rock & Roll Hall of Fame American singer (I'm Sorry; I Want to Be Wanted; Rockin' Around the Christmas Tree; Break It To Me Gently; Dum Dum; Sweet Nothins'; All Alone Am I; Losing You; End of the World; If You Love Me), born December 11, 1944. (Brenda Lee 1965 Photo: Decca Records)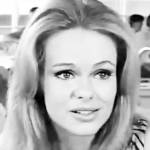 Lynda Day George is 78 (nee Lynda Louise Day)
American actress of TV (Mission: Impossible; The Silent Force; Once an Eagle; Roots; Tattletales; Match Game 73; The F.B.I.; Fantasy Island; The Felony Squad) & films (Chisum; Day of the Animals; Racquet; Beyond Evil), born December 11, 1944. Married Christopher George. (Lynda Day George 1966 Seaway)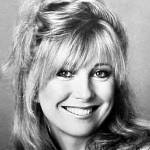 Teri Garr is 78 (ex-partner of Roger Birnbaum)
Retired American comedienne, singer, dancer, and actress of TV (Woman of the House; McCloud; The Girl With Something Extra) and movies (The Black Stallion; Young Frankenstein; Close Encounters of the Third Kind; Tootsie; Mr. Mom; Michael) born December 11, 1944. (Teri Garr 1970s Photo)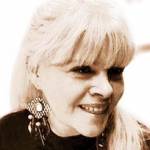 Pauline Gedge is 77
Canadian science fiction, fantasy, and historical fiction novelist (Lords of the Two Lands & The Hippopotamus Marsh series; The Twice Born & The King's Man trilogy; Stargate; The Covenant; Child of the Morning), born December 11, 1945. (Pauline Gedge c. 2000 Photo: David Middleton / JanuaryMagazine)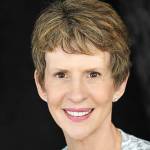 Susan Elizabeth Phillips is 74 (nee Susan Elizabeth Titus)
American chick-lit novelist (It Had to Be You, Fancy Pants, Honey Moon; Dream a Little Dream; First Lady; Natural Born Charmer; Glitter Baby; Hot Shot; Kiss an Angel; Lady Be Good; The Great Escape; Heaven, This Heart of Mine; Texas), born December 11, 1948. (Susan Elizabeth Phillips 2012 Photo: Peter Irman)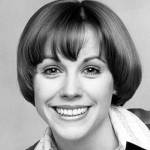 Bess Armstrong is 69 (nee Elizabeth Key Armstrong)
American actress of TV (On Our Own; My So-Called Life; Married People; House of Lies; Switched at Birth; One Tree Hill; That Was Then; Boston Legal), and movies (Next of Kin; Second Sight; High Road to China; Corporate Affairs), born December 11, 1953. (Bess Armstrong 1977 On Our Own Photo: CBS)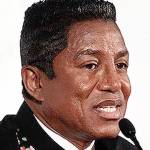 Jermaine Jackson is 68 (brother of Tito, Jackie, Marlon, & Michael Jackson)
Grammy Award-winning Rock & Roll Hall of Fame American bass guitarist, producer, songwriter, & singer solo (Daddy's Home; Let's Get Serious) and with The Jackson Five (I'll Be There; ABC; The Love You Save), born December 11, 1954. (Jermaine Jackson 2009 Photo: Manfred Werner / Tsui)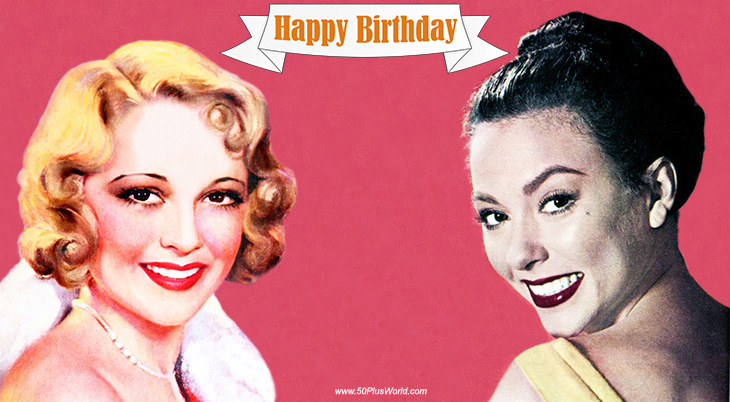 (Sally Eilers 1932: Marland Stone | Rita Moreno 1956)
Happy Birthday to everyone celebrating their birthday on December 11th!
Remember These December 11th Famous Birthdays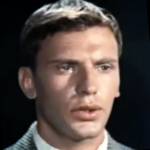 Jean-Louis Trintignant (ex of Stephane Audran, Nadine Marquand)
French TV & movie actor (The Seven Deadly Sins; Is Paris Burning?; The Sunday Woman; Other People's Money; A Man and a Woman: 20 Years Later; Flic Story; Happy End; Rendez-vous; The Best Years of a Life; Happy End; Amour) (born Dec. 11, 1930 – died June 17, 2022; age 91). Ex-lover of Brigitte Bardot. (Jean-Louis Trintignant 1956 …And God Created Woman Trailer)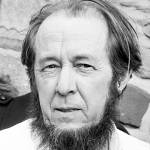 Aleksandr Solzhenitsyn
Expelled Russian historian, short story writer, and novelist awarded the 1970 Nobel Prize in Literature (The Gulag Archipelago, August 1914; One Day in the Life of Ivan Denisovich; Cancer Ward) (born Dec. 11, 1918 – died Aug. 3, 2008; age 89). Alexander Solzhenitsyn died of heart failure. (Alexander Solzhenitsyn 1974 Photo: Bert Berhoeff / Dutch National Archives)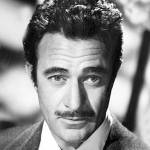 Gilbert Roland (nee Luis Antonio Dámaso de Alonso)
Mexican-American film actor (The Poppy is Also a Flower; Cheyenne Autumn; After Tonight; Beneath the 12-Mile Reef; The Sea Hawk; We Were Strangers; The Bad and the Beautiful; The Wild and the Innocent; Captain Kidd; Beauty and the Bandit; Camille) (born Dec. 11, 1905 – died May 15, 1994; age 88). Ex of Constance Bennett; ex-lover of Norma Talmadge. (Gilbert Roland 1952)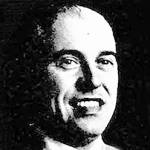 Carlo Ponti

Italian movie producer (Doctor Zhivago; The Verdict; The Cassandra Crossing; Zabriskie Point; The Miller's Beautiful Wife; Anna; An American in Rome; The Gold of Naples; Black Orchid; Heller in Pink Tights; A Breath of Scandal), husband of Sophia Loren (born Dec. 11, 1912 – died Jan. 10, 2007; age 94). Carlo Ponti died of pulmonary complications. (Carlo Ponto 1951 Photo: Epoca)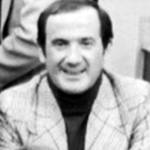 Ron Carey (nee Ronald Joseph Cicenia)

American commercial spokesperson, comedic actor of TV (Officer Carl Levitt on Barney Miller; The Montefuscos; The Corner Bar; Have Faith; Lucky Luke) and movies (High Anxiety; Fatso; History of the World: Part I; Silent Movie; Johnny Dangerously) (born Dec. 11, 1935 – died Jan. 16, 2007; age 71). Ron Carey died of a stroke. (Ron Carey 1975 The Montefuscos Photo: NBC TV)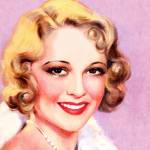 Sally Eilers (nee Dorothea Sally Eilers; ex of Hoot Gibson, Harry Joe Brown)
American WAMPAS Baby Star (1928), movie actress (She Made Her Bed; Bad Girl; Disorderly Conduct; Alias Mary Dow; Remember Last Night?; Over the Hill; Lady Behave!; Three on a Honeymoon; I Spy; Full Confession; Quick Millions; Roaring Ranch; The Black Camel; I Was a Prisoner on Devil's Island) (born Dec. 11, 1908 – died Jan. 5, 1978; age 69). (Sally Eilers 1932: Marland Stone)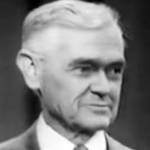 Walter Knott
American farmer (hybrid boysenberry), businessman, philanthropist, and entrepreneur (restored the Calico silver mining ghost town; founder of Knott's Berry Farm amusement park) (born Dec. 11, 1889 – died Dec. 3, 1981; age 91). Cause of death for Walter Knott is unknown. (Walter Knott 1954 You Bet Your Life)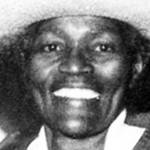 Big Mama Thornton (nee Willie Mae Thornton)
Blues and Rock & Roll Hall of Fame American gospel and R&B musician, songwriter and singer (Hound Dog; Ball 'n' Chain; Oh Happy Day; He's Got the Whole World in His Hands; Swing Low, Sweet Chariot) (born Dec. 11, 1926 – died July 25, 1984; age 56). Big Mama Thornton died of liver and heart illnesses. (Big Mama Thornton 1980 Photo: Barbara Weinberg Barefield)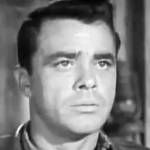 Chris Drake (nee James Christian Droste)
American actor of TV (Sheena, Queen of the Jungle; The Living Bible; The Life and Legend of Wyatt Earp; Lassie; Dragnet; The Silent Service; Public Defender; The Lone Ranger; Racket Squad) and movies (Them!; As You Were; Tokyo Rose; The Book of Acts Series), WWII veteran (Purple Heart) & real estate agent (born Dec. 11, 1923 – died July 9, 2006; age 82). (Chris Drake 1954 Lassie)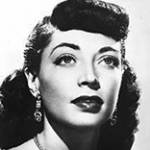 Marie Windsor (nee Emily Marie Bertelsen; ex of Ted Steele)
American actress of TV (The Red Skelton Hour; Perry Mason; Rawhide; Bracken's World; Batman; Adam-12; Cheyenne; Charlie's Angels) and films (Dakota Lil; The Sniper; Force of Evil; Outpost in Morocco; Double Deal; The Narrow Margin; Little Big Horn; Hellfire) (born Dec. 11, 1919 – died Dec. 10, 2000; age 80). Marie Windsor died of congestive heart failure. (Marie Windsor 1954: CBS)
*Images are public domain or Creative Commons licensed & sourced via Wikimedia Commons or Flickr, unless otherwise noted*