June 24th Birthdays
If you were born on June 24th you share a celebrity birthday with these famous people: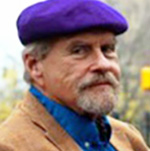 Lawrence Block (aka Chip Harrison; Sheldon Lord; Andrew Shaw)
Edgar, Shamus, and Anthony Award-winning American mystery novelist, creator of the Matthew Scudder, Bernie Rhodenbarr, & Evan Tanner series (The Sins of the Fathers; Burglars Can't Be Choosers), born June 24, 1938. (Lawrence Block 2013 Photo: Mary Reagan / LawrenceBlock.com)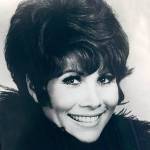 Michele Lee (nee Michele Lee Dusick; ex of James Farentino)
American director, singer, dancer, and actress of stage, TV (Karen Fairgate Mackenzie on Knots Landing; The Michele Lee Show; The Love Boat; Marcus Welby, M.D.), and movies (The Love Bug; How to Succeed in Business Without Really Trying; Along Came Polly), born June 24, 1942. (Michele Lee 1974 Photo)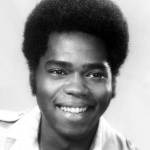 Georg Stanford Brown (ex of Tyne Daly)
Cuban-American TV director & actor of TV (Officer Terry Webster on The Rookies; Linc's; Roots; Charlie's Angels; Hill Street Blues; Cagney & Lacey; Dynasty; Medical Center; Mannix), and movies (The Comedians; Bullitt; Stir Crazy; Dayton's Devils), born June 24, 1943. (Georg Stanford Brown 1972 Photo: ABC)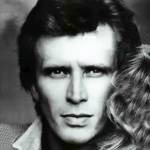 Peter Weller 
American director & actor of movies (Firstborn; Robocop; Shakedown; Leviathan; Mighty Aphrodite; Sunset Grill; Shoot the Moon) and TV (Kentucky Woman; Odyssey 5; 24; Dexter; Sons of Anarchy; Longmire; Hawaii Five-0; The Last Ship), born June 24, 1947. (Peter Weller 1984 Firstborn Photo: Showtime)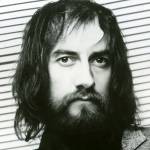 Mick Fleetwood (nee Michael John Kells Fleetwood; ex of Jenny Boyd)
English drummer, co-founder of Rock & Roll Hall of Famers Fleetwood Mac (Say You Love Me; Dreams; Don't Stop; You Make Loving Fun; Everywhere; Hold Me; Big Love; Seven Wonders; Little Lies; Tusk; Albatross; Go Your Own Way; The Chain), born June 24, 1947. (Mick Fleetwood 1979 Photo: Warner Bros.)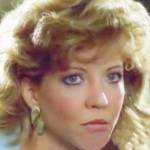 Nancy Allen (ex of Brian De Palma, Craig Shoemaker)
American actress of movies (Carrie; I Wanna Hold Your Hand; 1941; Dressed to Kill; Blow Out; The Philadelphia Experiment; RoboCop; Poltergeist III; Sweet Revenge) and TV (Paula James on Another Life), born June 24, 1950. Ex-partner of Michael Paré. (Nancy Allen 1986 The Gladiator Trailer)
Mercedes Lackey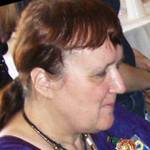 (married Larry Dixon)
American science fiction & fantasy author (Heralds of Valdemar and Valdemar Universe books; Bedlam's Bard and Elves on the Road series; Heirs of Alexandria series; The Mage Wars; Collegium Chronicles; Arrows Trilogy; Darians Tale), born June 24, 1950. (Mercedes Lackey 2008 Photo: Elkman)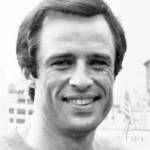 Joe Penny (nee Joseph Edward Penny Jr.)

British-American actor of TV (Jake Styles on Jake and the Fatman; Nick Ryder on Riptide; Frank Darnell in Jane Doe TV movies; Days of Our Lives; The Gangster Chronicles; Cold Case; Lou Grant) and films (The Last Night Inn; Jack of Hearts; Gangster Wars), born June 24, 1956. (Joe Penny 1982 Riptide Photo: NBC)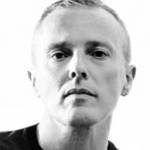 Curt Smith 

British-American musician, singer & songwriter, founding member of Tears for Fears (Everybody Wants to Rule the World; Shout; Mad World;Sowing The Seeds of Love; Change; Pale Shelter; Head Over Heels; Advice for the Young at Heart), and actor, born June 24, 1961. (Curt Smith 2008 Photo: Wzzy)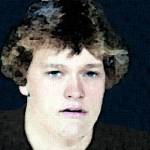 Gary Suter 
U.S. Hockey Hall of Fame American hockey player, NHL defenseman (Calgary Flames – 1989 Stanley Cup Champions; Chicago Blackhawks; San Jose Sharks), 1986 Calder Memorial Trophy (NHL top rookie), & 2002 Olympics silver medalist, born June 24, 1964. (Gary Suter Painting: A. Hamilton)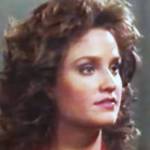 Sherry Stringfield 
American actress of TV (Dr. Susan Lewis on ER; Blake Spaulding on Guiding Light; Laura Kelly on NYPD Blue; Criminal Minds: Beyond Borders; Under the Dome) & movies (The Stepfather; Autumn in New York; Viva Las Nowhere; 54; Forfeit), born June 24, 1967. (Sherry Stringfield 1989 Guiding Light Promo: CBS)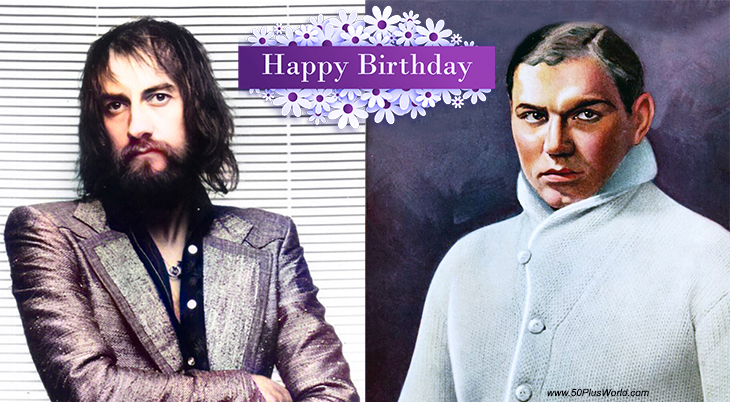 (Mick Fleetwood 1979 Warner Bros. [colorized] | Jack Dempsey 1924: Bradley Sweater)
Happy Birthday to everyone celebrating their birthday on June 24th!
Remember These June 24th Famous Birthdays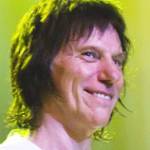 Jeff Beck (nee Geoffrey Arnold Beck)
Ivor Novello & Grammy Award-winning English Rock & Roll Hall of Fame singer and lead guitarist solo (Dirty Mind) and with The Yardbirds (Heart Full of Soul; Evil Hearted You; Shapes of Things), The Jeff Beck Group (Beck's Bolero), Beck, Bogert & Appice (born June 24, 1944 – died Jan. 10, 2023; age 78). Jeff Beck died of a bacterial meningitis infection. (Jeff Beck 2009: Mandy Hall)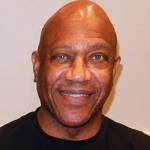 Tommy Lister Jr. (nee Thomas Lister Jr.; "Tiny"; "Z-Gangsta")
American WWF pro wrestler (Zeus), character actor of TV (1st & Ten: The Championship; Matlock) and movies (Friday; Wired to Kill; No Holds Barred; Posse; Universal Soldier; The Fifth Element; Little Nicky; Prison) (born June 24, 1958 – died Dec. 10, 2020; age 62). Thomas Lister had COVID-19 before he died. (Tommy Lister 2018 Photo: Greg2600)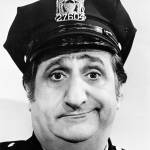 Al Molinaro (nee Umberto Francesco Molinaro)
American commercial spokesperson, actor of TV (Officer Murray Greshler on The Odd Couple; Al Delvecchio on Happy Days & Joanie Loves Chachi; Get Smart; The Family Man; Green Acres) and movies (Freaky Friday) (born June 24, 1919 – died Oct. 30, 2015; age 96). Al Molinaro died of infected gallbladder complications. (Al Molinaro 1974 The Odd Couple Photo: ABC Television)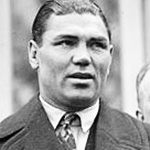 Jack Dempsey (nee William Harrison Dempsey; "Kid Blackie")
International Boxing Hall of Fame American boxer, World Heavyweight Champion (1919-1926) "The Manassa Mauler", lost his title to Gene Tunney & retired after losing a 1927 re-match with Tunney (The Long Count Fight) (born June 24, 1895 – died May 31, 1983; age 87). Ex of Estelle Taylor, Hannah Williams. (Jack Dempsey 1924 Photo: National Photo Company)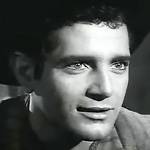 Scott Marlowe (nee Ronald Richard DeLeo)
American actor of TV (Nick Koslo on Executive Suite; Eric Brady on Days of Our Lives; Valley of the Dolls) and movies (Lonnie; The Young Guns; The Cool and the Crazy; Young and Wild; A Cold Wind in August; Journey Into Fear; Gaby; The Subterraneans) (born Nov. 28, 1932 – died Jan. 6, 2001; age 68). Scott Marlowe died of a heart attack. (Scott Marlowe 1960 Law of the Plainsman) 
*Images are public domain or Creative Commons licensed & sourced via Wikimedia Commons, Vimeo, or Flickr, unless otherwise noted*