April 8th Birthdays
If you were born on April 8th you share a celebrity birthday with these famous people: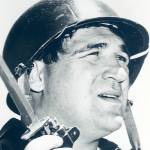 Shecky Greene is 96 (nee Fred Sheldon Greenfield)
American comedian, actor of TV (Private Braddock on Combat!; The Tonight Show Starring Johnny Carson; The Funniest Joke I Ever Heard; The Glen Campbell Goodtime Hour) & movies (The Love Machine; Tony Rome; Splash; History of the World), born April 8, 1926. (Shecky Greene 1962 Combat! Photo: ABC)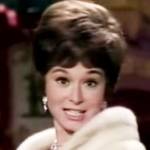 Peggy Lennon is 81 (nee Margaret Anne Lennon)
Retired American singer with Vocal Group Hall of Fame singers The Lennon Sisters (Tonight, You Belong To Me; Sad Movies Make Me Cry; In This Very Room; Something Stupid), performer of stage and television (The Lawrence Welk Show), born April 8, 1941. (Peggy Lennon 1967 The Lawrence Welk Show)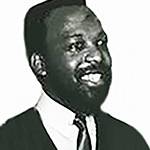 Leon A. Huff is 80

Grammy Award-winning American Rock & Roll Hall of Fame record producer & songwriter with Kenny Gamble (I'm Gonna Make You Love Me; Me and Mrs. Jones; Drowning in the Sea of Love; If You Don't Know Me By Now; Back Stabbers; Love Train), born April 8, 1942. (Leon Huff 1983 Photo: EPA / TSOP)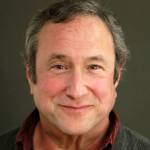 Stuart Pankin is 76
American actor of TV (Bob Charles on Not Necessarily the News; Knots Landing; Falcon Crest; Barney Miller; The San Pedro Beach Bums; Trapper John, M.D.; B.J. and the Bear; Night Court) & movies (The Dirt Bike Kid; Fatal Attraction; Arachnophobia), born April 8, 1946. (Stuart Pankin Photo: Used by Permission)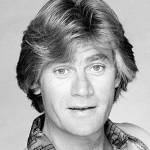 Tim Thomerson is 76 (nee Joseph Timothy Thomerson)
American character actor of TV (The Two of Us; Land's End; Sirens; The Associates) and movies (Trancers; Car Wash; Fade to Black; Uncommon Valor; Rhinestone; Volunteers; Who's Harry Crumb?; The Wrong Guys), born April 8, 1946. (Tim Thomerson 1979 The Associates Photo: ABC Television Network)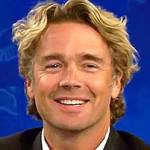 John Schneider is 62
American actor of TV (The Dukes of Hazzard; Smallville; The Haves and the Have Nots; Dr. Quinn, Medicine Woman), movies (Eddie Macon's Run), and country singer (Country Girls; You're The Last Thing I Needed Tonight), born April 8, 1960. (John Schneider 2007 Photo: Phil Konstantin / Entheta)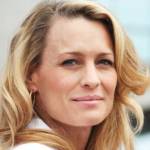 Robin Wright is 56 (aka Robin Wright Penn)
American model and actress of TV (Claire Underwood on House of Cards; Kelly Capwell on Santa Barbara) and movies (The Princess Bride; Forrest Gump; Message in a Bottle; Unbreakable; The Pledge; State of Grace; Moll Flanders; Blade Runner 2049), born April 8, 1966. (Robin Wright 2009: Georges Biard)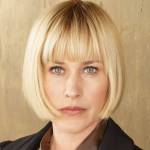 Patricia Arquette is 54

American actress of TV (Allison Dubois on Medium; CSI: Cyber) and movies (True Romance; Ed Wood; Beyond Rangoon; The Badge; Holy Matrimony; Ethan Frome; Flirting With Disaster; Boyhood; The Secret Agent; Nightwatch), born April 8, 1968. (Patricia Arquette 2006 Photo: Frank Ockenfels / NBC)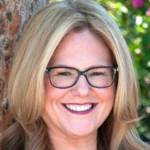 Kristen Ashley is 54
Bestselling American romance novelist and author (Rock Chick; Moonlight and Motor Oil; Law Man; Motorcycle Man; The Hookup; Sommersgate House; Until the Sun Falls From the Sky; Mathilda, SuperWitch; Walk Through Fire), born April 8, 1968. (Kristen Ashley 2010s Photo: KristenAshley.Net)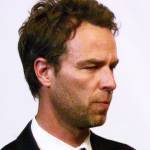 JR Bourne is 52 (nee David Bourne)
Canadian actor of TV (Chris Argent on Teen Wolf; The 100; Revenge; Stargate SG-1; Somewhere Between;The Secret Circle) & films (Cover Story; Hospitality; Thir13en Ghosts; Brake; Fly Away; Sisters; The Butterfly Effect 2; The Exorcism of Emily Rose), born April 8, 1970. (JR Bourne 2011 Photo: Mingle Media TV)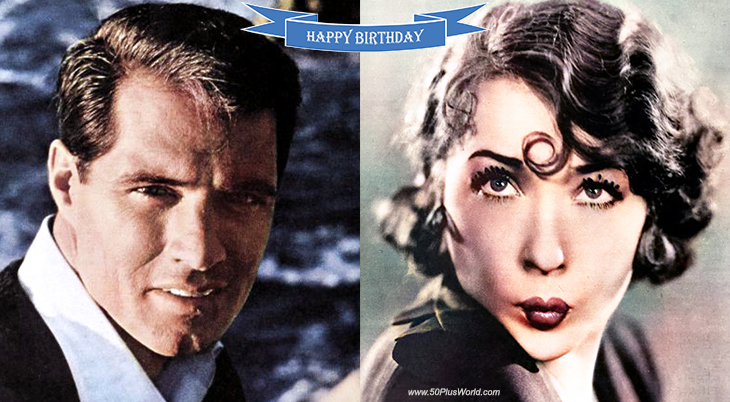 (John Gavin 1962 | Yola D'Avril 1931: Elmer Fryer)
Happy Birthday to everyone celebrating their birthday on April 8th!
Remember These April 8th Famous Birthdays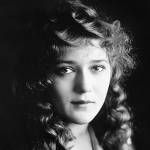 Mary Pickford (nee Gladys Louise Smith; "America's Sweetheart")

Academy Award-winning Canadian-American movie producer (co-founder United Artists) & actress (Coquette; Hearts Adrift; The Poor Little Rich Girl; Tess of the Storm Country; Rebecca of Sunnybrook Farm; Kiki; Hollywood; Pollyanna) (born Apr. 8, 1892 – died May 29, 1979; age 87). Mary Pickford died after a cerebral hemorrhage. (Mary Pickford 1910s Photo: Rufus Porter Moody)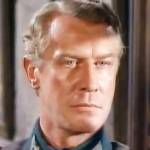 Edward Mulhare
Irish actor & host of TV (Captain Daniel Gregg on The Ghost and Mrs. Muir; Devon Miles on Knight Rider; The Adventures of Robin Hood; Secrets & Mysteries; Daniel Boone) and movies (Von Ryan's Express; Our Man Flint; Caprice; Signpost to Murder; Out to Sea) (born Apr. 8, 1923 – died May 24, 1997; age 74). Edward Mulhare died of lung cancer. (Edward Mulhare 1966 12 O'Clock High)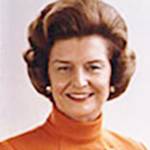 Betty Ford (nee Elizabeth Anne Bloomer)
American 1974-1977 First Lady (President Gerald Ford), Time 1975 Woman of the Year, ERA & women's rights advocate, breast cancer survivor & spokesperson, and founder of the Betty Ford Center (alcohol abuse and drug addiction) (born Apr. 8, 1918 – died July 8, 2011; age 93). Betty Ford died of natural causes. (Betty Ford 1974 Photo: David Hume Kennerly)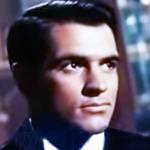 John Gavin (nee Juan Vincent Apablasa Jr.; aka John Anthony Golenor)
American actor of TV (Destry; Convoy) and movies (Psycho; Tammy Tell Me True; Thoroughly Modern Millie; Imitation of Life; Romanoff and Juliet; Spartacus; Pedro Páramo; A Breath of Scandal), & 1980s U.S. Ambassador to Mexico (born Apr. 8, 1931 – died Feb. 9, 2018; age 86). John Gavin died of pneumonia complications. (John Gavin 1960 Midnight Lace Trailer)
Norwegian-American figure skater, 1927-1936 World & 3-time Olympic Champion (1928, 1932, 1936), and movie actress (Iceland; Sun Valley Serenade; Everything Happens at Night; Second Fiddle; Happy Landing; Thin Ice; The Countess of Monte Cristo) (born Apr. 8, 1912 – died Oct. 12, 1969; age 57). Sonja Henie died of leukemia. (Sonja Henie 1938 My Lucky Star)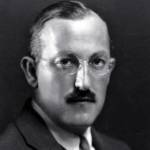 Alfred Cheney Johnston
American portrait (nude, glamour & formal) photographer of Ziegfeld Follies showgirls, actors & actress. His works appeared in many magazine advertisements and articles (Shadowland; Motion Picture Classic; Motion Picture Magazine) (born Apr. 8, 1885 – died Apr. 17, 1971; age 86). Alfred Cheney Johnston died in a car crash. (Alfred Cheney Johnston 1921 Photo)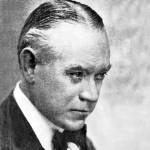 Frank Keenan (nee James Francis Keenan)
American actor of stage & silent movies (East Lynne; Camille; The Gilded Butterfly; Lorna Doone; The Dixie Handicap; My Lady's Lips; Hearts Aflame; The Thoroughbred; The Bells; Scars of Jealousy; Dollar for Dollar; Women Who Give; When the Door Opened; The Stepping Stone; Brothers Divided) (born Apr. 8, 1858 – died Feb. 24, 1929; age 70). (Frank Keenan 1921 Photo: Camera)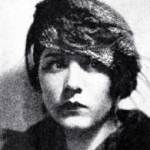 Fritzi Ridgeway (nee Fredricka Berneice Hawkes)
American vaudeville & stage actress "The Girl With a Thousand Personalities" (Hell's Heroes; This is Heaven; Ruggles of Red Gap; The Mad Parade; High Speed; Up or Down?; The Enemy; Face Value; Getting Gertie's Garter; Prince of Diamonds; The Hero of the Hour; The Danger Zone; The Old Homestead) (born Apr. 8, 1898 – died Mar. 29, 1961; age 62). (Fritzi Ridgeway 1923: Freulich)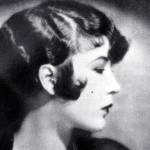 Yola D'Avril (aka Yola Vermairion) 
French-American movie actress (Monte Carlo Nights; A Parisian Romance; Just Like Heaven; Those Three French Girls; Cock of the Air; Sky Devils; A Passport to Hell; Night in New Orleans; Glamour; The Man From Yesterday; The Common Law; Just a Gigolo; She Goes to War; The War Horse; Lady Be Good) (born Apr. 8, 1906 – died Mar. 2, 1984; age 77). (Yola D'Avril 1928)
*Images are public domain or Creative Commons licensed & sourced via Wikimedia Commons, Vimeo, or Flickr, unless otherwise noted*