April 6th Birthdays
If you were born on April 6th you share a birthday with these famous people:
André Previn is 89 (nee Andreas Ludwig Priwin)
German-American octogenarian, Academy & Grammy Award-winning conductor, jazz pianist, and movie score composer (Gigi; Porgy & Bess; Irma la Douce; My Fair Lady; Kim; Bad Day at Black Rock; Designing Woman), born April 6, 1929. (André Previn 1973 Photo: Bert Verhoeff / Dutch National Archives) 
Billy Dee Williams is 81 (nee William December Williams Jr.)
Octogenarian American actor of TV (Dynasty; Guiding Light; Another World; Brian's Song; General Hospital: Night Shift), and films (Lady Sings the Blues; Mahogany; Star Wars movies; Batman; Number One With a Bullet; The Ladies Man), born April 6, 1937. (Billy Dee Williams 1971 Dan August Screenshot)
Roy Thinnes is 80
American actor of TV (David Vincent on The Invaders; The Long Hot Summer; Falcon Crest; Dark Shadows; Dr. Phil Brewer on General Hospital; One Life to Live; From Here to Eternity), movies (The Hindenburg), and octogenarian born April 6, 1938. (Roy Thinnes 1966 12 O'Clock High Screenshot)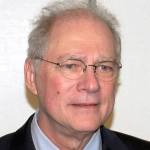 Barry Levinson is 76
Academy Award-winning American screenwriter, director & producer of movies (Rain Man; Diner; The Natural; Good Morning, Vietnam; Bugsy; Sleepers; Analyze That; The Perfect STorm; ), TV (Homicide: Life on the Streets; Oz) and senior born April 6, 1942. (Barry Levinson 2009 Photo: David Shankbone)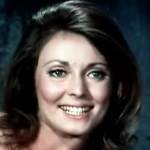 Judith McConnell is 74
Septuagenarian American actress of movies & TV (Sophia Capwell on Santa Barbara; As The World Turns; Another World; One Life to Live; General Hospital; Green Acres; The Beverly Hillbillies; The Bay; Passions) born April 6, 1944. (Judith McConnell 1974 The Thirsty Dead Screenshot)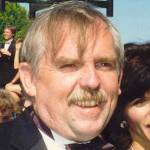 John Ratzenberger is 71
American voice & character actor of movies (Monsters, Inc.; Finding Nemo; The Incredibles; Cars; Toy Story; Up; House II: The Second Story; That Darn Cat), and TV (Cliff Clavin on Cheers; Small World; 8 Simple Rules; Legit) and septuagenarian born April 6, 1947. (John Ratzenberger 1992 Photo: Alan Light)
Patrika Darbo is 70 (nee Patrika Davidson)
American senior, Emmy Award-winning actress of TV (Nancy Wesley on Days of Our Lives; The Bold and the Beautiful; Step by Step; Growing Pains) and movies (It Takes Two; The 'Burbs; Troop Beverly Hills; Leaving Normal), born April 6, 1948. (Patrika Darbo 2008 Photo: lukeford.net)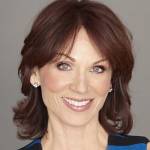 Marilu Henner is 66 (nee Mary Lucy Denise Henner)
American radio host, author (Total Memory Makeover), actress of TV (Elaine Nardo on Taxi; Ava Evans Netwon on Evening Shade; Aurora Teagarden movies) and films (The Man Who Loved Women; Rustler's Rhapsody; L.A. Story; Chains of Gold), and senior born April 6, 1952. (Marilu Henner 2011 Photo: Jeff Katz)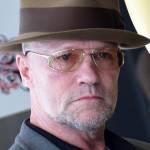 Michael Rooker is 63

American actor of TV (The Walking Dead), and movies (Eight Men Out; Henry: Portrait of a Serial Killer; Sea of Love; The Dark Half; Cliffhanger; Guardians of the Galaxy; Mississippi Burning; The Replacement Killers), born April 6, 1955. (Michael Rooker 2015 Photo: Red Carpet Report on MingleMediaTV)
(Sloth Photo: Sebastian Molinares via Unsplash)
Happy Birthday to everyone celebrating their birthday on April 6, 2018!
And remembering
Ivan Dixon (nee Ivan Nathaniel Dixon III)

American actor of movies (A Raisin in the Sun; Nothing But a Man; A Patch of Blue; Car Wash), TV (Kinchloe on Hogan's Heroes; The Final War of Olly Winter; Car Wash; Amerika), and TV director (Magnum, P.I.; The Waltons; The Rockford Files) (born Apr. 6, 1931 - died Mar. 16, 2008; age 76). Ivan Dixon died of renal failure. (Ivan Dixon 1965 I Spy Screenshot)   
Merle Haggard
American Grammy Award-winning Country Music Hall of Fame singer-songwriter (The Fightin' Side of Me; Carolyn; Everybody's Had the Blues; Okie From Muskogee; If We Make it Through December; Today I Started Loving You Again) (born Apr. 6, 1937 - died Apr. 6, 2017; age 79). Merle Haggard died of pneumonia complications. (Merle Haggard 1961 Photo: Tally Records)
*Images are public domain or Creative Commons licensed & sourced via Wikimedia Commons, Vimeo, or Flickr, unless otherwise noted*