April 6th Birthdays
If you were born on April 6th you share a birthday with these famous people: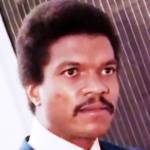 Billy Dee Williams is 83 (nee William December Williams Jr.)
Octogenarian American actor of TV (Dynasty; Guiding Light; Another World; Brian's Song; General Hospital: Night Shift), and films (Lady Sings the Blues; Mahogany; Star Wars movies; Batman; Number One With a Bullet; The Ladies Man), born April 6, 1937. (Billy Dee Williams 1971 Dan August)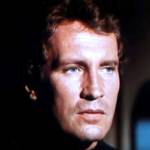 Roy Thinnes is 82
American actor of TV (David Vincent on The Invaders; The Long Hot Summer; Falcon Crest; Dark Shadows; Dr. Phil Brewer on General Hospital; One Life to Live; From Here to Eternity; The X-Files), movies (The Hindenburg), and octogenarian born April 6, 1938. (Roy Thinnes 1973 Satan's School for Girls)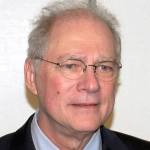 Barry Levinson is 78
Academy Award-winning American screenwriter, director & producer of movies (Rain Man; Diner; The Natural; Good Morning, Vietnam; Bugsy; Sleepers; Analyze That; The Perfect Storm; ), TV (Homicide: Life on the Streets; Oz) and senior born April 6, 1942. (Barry Levinson 2009 Photo: David Shankbone)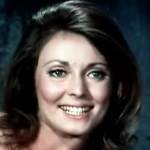 Judith McConnell is 76
Septuagenarian American actress of movies & TV (Sophia Capwell on Santa Barbara; As The World Turns; Another World; One Life to Live; General Hospital; Green Acres; The Beverly Hillbillies; The Bay; Passions) born April 6, 1944. (Judith McConnell 1974 The Thirsty Dead Screenshot)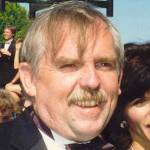 John Ratzenberger is 73
American character & voice over actor of movies (Monsters, Inc.; Finding Nemo; The Incredibles; Cars; Toy Story; Up; House II: The Second Story; That Darn Cat), and TV (Cliff Clavin on Cheers; Small World; 8 Simple Rules; Legit) and septuagenarian born April 6, 1947. (John Ratzenberger 1992 Photo: Alan Light)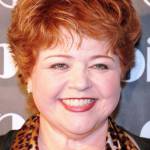 Patrika Darbo is 72 (nee Patrika Davidson)
American senior, Emmy Award-winning actress of TV (Nancy Wesley on Days of Our Lives; The Bold and the Beautiful; Step by Step; Growing Pains) and movies (It Takes Two; The 'Burbs; Troop Beverly Hills; Leaving Normal), born April 6, 1948. (Patrika Darbo 2008 Photo: lukeford.net)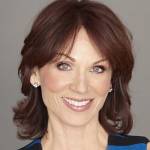 Marilu Henner is 68 (nee Mary Lucy Denise Henner)
American radio host, author (Total Memory Makeover), actress of TV (Elaine Nardo on Taxi; Ava Evans Newton on Evening Shade; Aurora Teagarden movies) and films (The Man Who Loved Women; Rustler's Rhapsody; L.A. Story; Chains of Gold), and senior born April 6, 1952. (Marilu Henner 2011 Photo: Jeff Katz)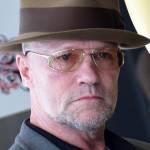 Michael Rooker is 65

American actor of TV (The Walking Dead), and movies (Eight Men Out; Henry: Portrait of a Serial Killer; Sea of Love; The Dark Half; Cliffhanger; Guardians of the Galaxy; Mississippi Burning; The Replacement Killers), born April 6, 1955. (Michael Rooker 2015 Photo: Red Carpet Report on MingleMediaTV)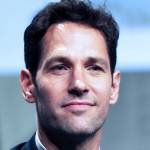 Paul Rudd is 51
American comedian & actor of TV (Sisters; Friends; Wet Hot American Summer: First Day of Camp; Parks and Recreation) and movies (Ant-Man; Anchorman: The Legend of Ron Burgundy; Clueless; The Object of My Affection; I Love You, Man; This is 40), born April 6, 1969. (Paul Rudd 2014 Photo: Gage Skidmore)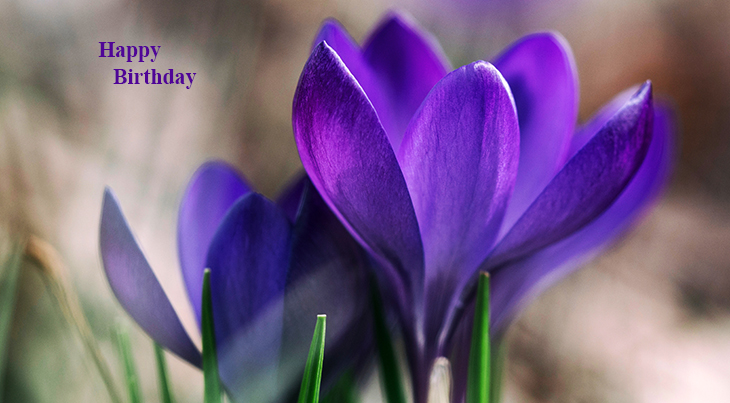 (Purple Crocus Flowers Photo: Aaron Burden via Unsplash)
Happy Birthday to everyone celebrating their birthday on April 6th!
And remembering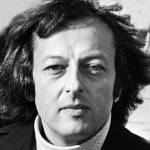 André Previn (nee Andreas Ludwig Priwin)
Academy & Grammy Award-winning German-American conductor, jazz pianist, and movie score composer (Gigi; Porgy & Bess; Irma la Douce; My Fair Lady; Kim; Bad Day at Black Rock; Designing Woman; Elmer Gantry) (born Apr. 6, 1929 – died Feb. 28, 2019; age 89). Cause of death for André Previn is unknown. (André Previn 1973 Photo: Bert Verhoeff / Dutch National Archives)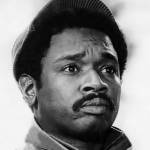 Ivan Dixon (nee Ivan Nathaniel Dixon III)

American actor of movies (A Raisin in the Sun; Nothing But a Man; A Patch of Blue; Car Wash), TV (Kinchloe on Hogan's Heroes; Amerika; The Twilight Zone; The Outer Limits; Perry Mason), and TV director (Magnum, P.I.; The Waltons; The Rockford Files; Room 222) (born Apr. 6, 1931 – died Mar. 16, 2008; age 76). Ivan Dixon died of renal failure. (Ivan Dixon 1970 Photo)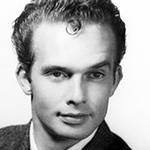 Merle Haggard
American Grammy Award-winning Country Music Hall of Fame singer-songwriter (The Fightin' Side of Me; Carolyn; Everybody's Had the Blues; Okie From Muskogee; If We Make it Through December; Today I Started Loving You Again) (born Apr. 6, 1937 – died Apr. 6, 2017; age 79). Merle Haggard died of pneumonia complications. (Merle Haggard 1961 Photo: Tally Records)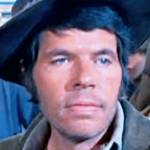 Dick Peabody (nee Richard Peabody)
American actor of radio, TV (Littlejohn on Combat!; Gunsmoke; Bonanza; The Big Valley; Here Come the Brides; Lancer; Cannon; Kojak), and movies (Mackenna's Gold; Support Your Local Sheriff!; The Good Guys and the Bad Guys; The Moonshine War) (born Apr. 6, 1925 – died Dec. 27, 1999; age 74). Dick Peabody died of prostate cancer. (Dick Peabody 1969 Daniel Boone)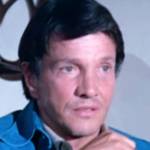 Michael Baseleon
American actor of stage, TV (Police Story; General Hospital; The F.B.I.; Flamingo Road; Mission: Impossible; CHiPs; Barnaby Jones; The A-Team; Cannon; Ironside; Mod Squad; Here Come the Brides), and movies (Children's Games; The Passover Plot) (born Apr. 6, 1925 – died Oct. 9, 1986; age 61). Michael Baseleon died of a heart attack. (Michael Baseleon 1975 Movin' On)
*Images are public domain or Creative Commons licensed & sourced via Wikimedia Commons, Vimeo, or Flickr, unless otherwise noted*