June 28th Birthdays
If you were born on June 28th you share a celebrity birthday with these famous people:
Mel Brooks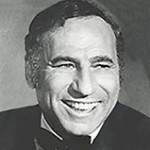 is 97 (nee Melvin Kaminsky; married Anne Bancroft)

Tony, Grammy, Emmy, & Academy Award-winning American comedian, producer, writer & actor of TV (Get Smart; Your Show of Shows; When Things Were Rotten) and movies (The 2000 Year Old Man; Blazing Saddles; Young Frankenstein), born June 28, 1926. (Mel Brooks 1980 Photo: Superstar Profile)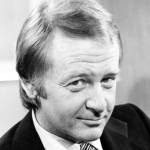 John Byner is 85 (nee John Biener)
American comedian, impressionist (John Wayne; Johnny Mathis), voice-over artist, & actor of TV (Soap; Silk Stalkings; The Hollywood Squares; The Tonight Show Starring Johnny Carson; The Practice), movies (The Last of the Cowboys; A Pleasure Doing Business), born June 28, 1938. (John Byner 1976 Photo: NBC)
Bruce Davison is 77 (ex of Jess Walton, Lisa Pelikan)
American director and actor of stage, TV (George Henderson on Harry and the Hendersons; Hunter; Deadman's Curve; The Practice; Kingdom Hospital; Seinfeld) and movies (Willard; Crimes of Passion; X-Men; Longtime Companion; Black Beauty) born June 28, 1946. (Bruce Davison 2007 Photo: John Mueller)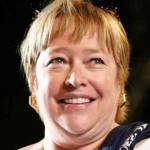 Kathy Bates is 75 (nee Kathleen Doyle Bates)
Emmy & Academy Award-winning American actress of TV (American Horror Story; Harry's Law; The Doctors; All My Children; Six Feet Under), movies (Misery; Dolores Claiborne; Fried Green Tomatoes; Prelude to a Kiss; Failure to Launch; Richard Jewell), born June 28, 1948. (Kathy Bates 2006 Photo: matteomerletto)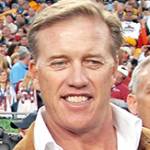 John Elway is 63

Pro Football Hall of Fame American NFL quarterback (Denver Broncos 1983-1998) & GM (since 2011), 1987 NFL MVP, 1992 NFL Man of the Year, 1998 Super Bowl MVP, and 2-time Super Bowl champ (1997-1998), born June 28, 1960. (John Elway 2009 Photo: Staff Sgt. Bradley Lail / USAF)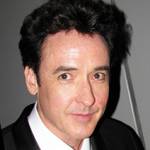 John Cusack is 57 (brother of Ann & Joan Cusack)

American producer, screenwriter, and actor of TV and movies (Grosse Pointe Blank; Say Anything…; Eight Men Out; Midnight in the Garden of Good and Evil; Con Air; Pushing Tin; America's Sweethearts; Runaway Jury; Must Love Dogs; Stand By Me), born June 28, 1966. (John Cusack 2009 Photo: Cliff)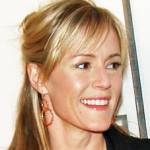 Mary Stuart Masterson is 57 (married Jeremy Davidson)

American actress of stage, TV (Kate Brasher; Blindspot; Mercy; NCIS; Law & Order: SVU) & movies (Some Kind of Wonderful; Benny & Joon; Fried Green Tomatoes; Bed of Roses; Radioland Murders; Chances Are), born June 28, 1966. Ex of Damon Santostefano. (Mary Stuart Masterson 2007: David Shankbone)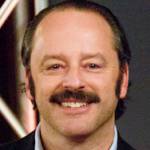 Gil Bellows is 56 (married Rya Kihlstedt)
Canadian director, producer & actor of TV (Billy Thomas on Ally McBeal & Ally; The Agency; Terminal City; Smallville; 11.22.63; Eyewitness; Patriot) and movies (Miami Rhapsody; Passchendaele, The Shawshank Redemption; Zeyda and the Hitman), born June 28, 1967. (Gil Bellows 2012 Photo: (c) Alan Langford)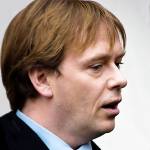 Adam Woodyatt is 55
English actor of British TV (Ian Beale on EastEnders since 1985; The Baker Street Boys; The Witches and the Grinnygog; Children in Need), and photographer (2008 Architectural Photographer of the Year, Societies of Photographers), born June 28, 1968. (Adam Woodyatt 2009: Garry Knight)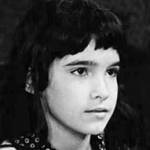 Danielle Brisebois is 54
American actress of TV (Stephanie Mills on All in the Family & Archie Bunker's Place; Sasha Roberts on Days of Our Lives; Knots Landing) and movies (If Ever I See You Again; Slow Dancing in the Big City), singer, composer & producer (Unwritten; Lost Stars), born June 28, 1969. (Danielle Brisebois 1979: CBS TV)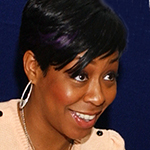 Tichina Arnold is 54 (ex of Lamon Brewster, DaRico Hines)
American actress of TV (Pamela James on Martin; Rochelle on Everybody Hates Chris; Happily Divorced; Survivor's Remorse; Daytime Divas; The Neighborhood; All My Children; Ryan's Hope), and movies (Little Shop of Horrors), born June 28, 1969. (Tichina Arnold 2008 Photo: Airman 1st Class Eric Summers, USAF)
Steve Burton is 53 nee Jack Stephen Burton)
Daytime Emmy Award-winning American actor of TV (Jason Morgan on General Hospital & General Hospital: Night Shift; Dylan McAvoy on The Young and the Restless; Harris Michaels on Days of Our Lives; Chris Fuller on Out of This World ), video games, and movies (The Last Castle; Red Sun Rising), born June 28, 1970.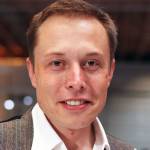 Elon Musk is 52 (son of Maye Musk; ex of Tallulah Riley)
South African-Canadian-American entrepreneur, corporation founder (aerospace – SpaceX; solar energy – Solar City / Tesla; tunnel construction – The Boring Company; Neuralink; OpenAI; web software – Zip2; banking – X.com / PayPal), born June 28, 1971. (Elon Musk 2008 Photo: Brian Solis)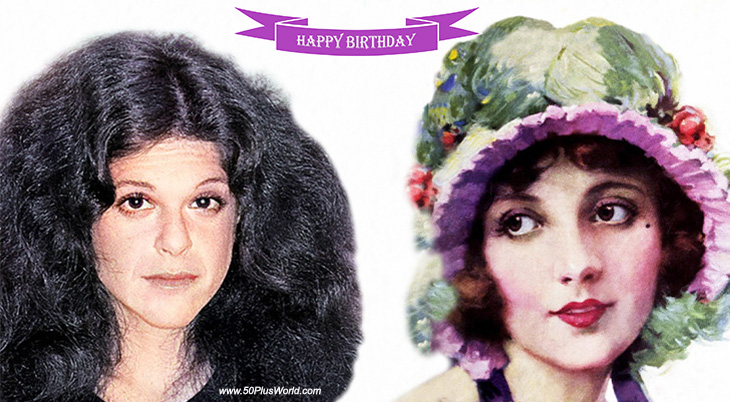 (Gilda Radner 1979: NBC Photo [colorized] | Lois Wilson 1923: J. Knowles Hare)
Happy Birthday to everyone celebrating their birthday on June 28th!
Remember These June 28th Famous Birthdays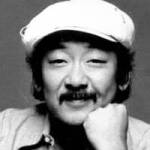 Pat Morita (nee Noriyuki Morita; married Evelyn Guerrero)
American stand-up comedian and actor of TV (Arnold on Happy Days; Ohara, The Karate Kid; The Mystery Files of Shelby Woo; Adventures with Kanga Roddy; Sanford and Son; Baywatch) and movies (Mr. Miyagi in The Karate Kid films; Captive Hearts; Honeymoon in Vegas) (born June 28, 1932 – died Nov. 24, 2005; age 73). Pat Morita died of kidney failure. (Pat Morita 1975: ABC TV)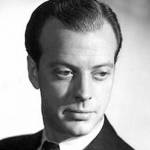 Eric Ambler (aka Eliot Reed; married Joan Harrison)
English screenwriter of movies (The Cruel Sea; The October Man; A Night to Remember), creator of Checkmate TV series, and thriller spy novelist (The Mask of Dimitrios; The Light of Day; The Dark Frontier; Cause for Alarm; Journey Into Fear) (born June 28, 1909 – died Oct. 22, 1998; age 89). Cause of death for Eric Ambler is unknown. (Eric Ambler 1955 Photo: Keystone Press Agency)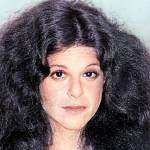 Gilda Radner (married Gene Wilder; aka Roseanne Roseannadanna)
Emmy and Grammy Award-winning American comedienne, writer & actress of stage (Second City; Gilda Radner – Live from New York), TV (Saturday Night Live) and films (Hanky Panky; The Woman in Red; Haunted Honeymoon; First Family) (born June 28, 1946 – died May 20, 1989; age 42). Ex of G.E. Smith. Gilda Radner died of ovarian cancer. (Gilda Radner 1979: NBC  [colorized])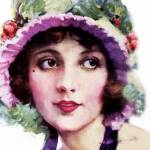 Lois Wilson
American actress of TV (Guiding Light; The Secret Storm), classic movies (No Greater Glory; Society Fever; Public Opinion; Seed; School for Girls; There's Always Tomorrow; The Crash; The Rider of Death Valley; The Age for Love; On Trial) & silent films (Kid Gloves; The Great Gatsby; The Thundering Herd) (born June 28, 1894 – died Mar. 3, 1988; age 93). (Lois Wilson 1923: J. Knowles Hare)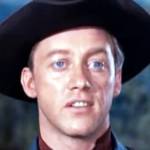 Don Dubbins (nee Donald George Dubbins)
American actor of stage, TV (Perry Mason; Dragnet 1967; Gunsmoke; Dynasty; Barnaby Jones; The F.B.I.; Peyton Place; Capitol; Mod Squad; The Rookies) and movies (Tribute to a Bad Man; The D.I.; Enchanted Island; From the Earth to the Moon; The Prize; The Fix; These Wilder Years) (born June 28, 1928 – died Aug. 17, 1991; age 63). Don Dubbins died of cancer. (Don Dubbins 1960 Bonanza)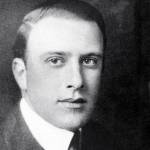 Frank Mayo (son of Edwin F. Mayo; grandson of Frank M. Mayo)
American film actor (Souls for Sale; Wild Oranges; Women and Gold; Burning Gold; The Unknown Lover; The Necessary Evil; The Triflers; The Price She Paid; Alias the Bad Man; Range Law; Barriers Burned Away; Dough Boys; Flowing Gold; Tim Tyler's Luck; The Wagons Roll at Night) (born June 28, 1889 – died July 9, 1963; age 77). Ex of Dagmar Godowsky. (Frank Mayo 1917: Hartsook)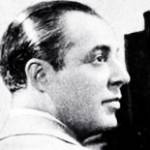 Richard Rodgers (grandfather of Adam Guettel)
Pulitzer Prize, Tony, Oscar, Grammy, & Emmy-winning American composer, songwriter (Blue Moon) of plays & films with Lorenz Hart (The Girl Friend; Love Me Tonight; Babes in Arms; Pal Joey)  & Oscar Hammerstein II (Oklahoma!; South Pacific; The King and I; The Sound of Music; Flower Drum Song) (born June 28, 1902 – died Dec. 30, 1979; age 77). (Richard Rodgers 1937)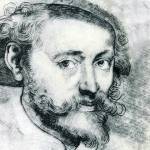 Peter Paul Rubens (married Isabella Brant, Helena Fourment)
Flemish Baroque style painter of landscapes, portraits, historical subjects, etc. (Helena Fourment in a Fur Wrap; Chateau de Steen with Hunter; Marie de' Medici Cycle; George Villiers; The Feast of Venus; The Judgment of Paris; Farmers Returning from the Fields; Jupiter and Callisto; Perseus and Andromeda) (born June 28, 1577 – died May 30, 1640; age 62). (Peter Paul Rubens Self-Portrait)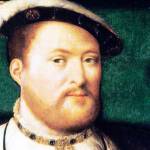 King Henry VIII of England (son of Henry VII & Elizabeth of York)
English Reformation leader, head of the Church of England, he married 6X – Catherine of Aragon, mother of Queen Mary, annulled; Anne Boleyn, mother of Queen Elizabeth I, beheaded; Jane Seymour, mother of King Edward, died after childbirth; Anne of Cleves, annulled; Catherine Howard, beheaded; Catherine Parr) (born June 28, 1491 – died Jan. 28, 1547; age 55). (Henry VIII)
*Images are public domain or Creative Commons licensed & sourced via Wikimedia Commons, Vimeo, or Flickr, unless otherwise noted*