April 18th Birthdays
If you were born on April 18th you share a birthday with these famous people: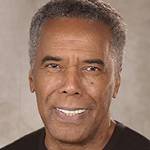 Robert Hooks is 83 ("Bobby" Hooks)
Emmy Award-winning American actor & host of stage, TV (Det. Jeff Ward on N.Y.P.D.; The Hoop Life; Like It Is; Hotel; Dynasty; L. A. Law; Hotel; The F.B.I.), and movies (Hurry Sundown; Trouble Man; Aaron Loves Angela; Star Trek III: The Search for Spock), born April 18, 1937. (Robert Hooks Photo: Lorrie Marlow) 
Hayley Mills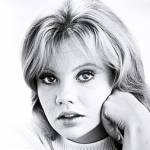 is 74
English actress of Disney & other movies (Pollyanna; The Parent Trap; In Search of the Castaways; The Moon-Spinners; That Darn Cat!; The Chalk Garden; The Trouble With Angels; Tiger Bay; Summer Magic), and TV (Wild at Heart), born April 18, 1946. (Hayley Mills 1960s Photo: Film Star VintageR)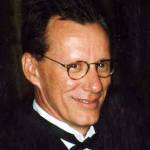 James Woods is 73
American producer, Emmy Award-winning film actor (Salvador; The Way We Were; The Onion Field; Ghosts of Mississippi; The General's Daughter; Against All Odds; Once Upon a Time in America; Nixon), TV (Sebastian Stark on Shark; Ray Donovan), born April 18, 1947. (James Woods 1995 Photo: Alan Light)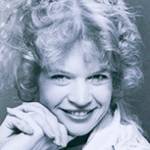 Dorothy Lyman is 73
American TV producer (The Nanny), actress of movies & TV (Naomi Oates Harper on Mama's Family; Gwen Frame on Another World; All My Children; The Bold and the Beautiful; The Edge of Night; One Life to Live; Life Goes On), born April 18, 1947.  (Dorothy Lyman c 1982 Photo: Jacksina & Freedman)
Cindy Pickett is 73
American actress of TV (Dr. Carol Novino on St. Elsewhere; Jackie Marler Spaulding on Guiding Light; Call to Glory; Amerika; Hyperion Bay) and movies (Night Games; Ferris Bueller's Day Off; Circle of Power; Hysterical; Sleepwalkers; DeepStar Six; Being Rose), born April 18, 1947. (Cindy Pickett 1980s Photo)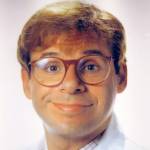 Rick Moranis is 67 (nee Frederick Allan Moranis)

Canadian screenwriter and actor of movies (Ghostbusters; Little Shop of Horrors; Parenthood; Honey, I Shrunk the Kids; The Flintstones; Strange Brew; Brewster's Millions) and TV (90 Minutes Live; SCTV;  SCTV Network; Bob and Doug), born April 18, 1953. (Rick Moranis 2006 Photo: Lauren Brown)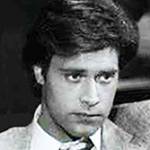 John James is 64 (nee John James Anderson)
American producer and actor of TV (Jeff Colby on Dynasty & The Colbys; Rick Decker on As the World Turns; Jeff Martin on All My Children;  Search for Tomorrow; The Love Boat) and movies (Illegal Aliens; Icebreaker; Chronology), born April 18, 1956. (John James 1983 Dynasty Photo: ABC)
Melody Thomas Scott is 64 (nee Melody Ann Thomas)
American actress of TV (Nikki Redd Newman Abbott Newman on The Young and the Restless since 1981; The Waltons; Makin' It; The Scarlett O'Hara War) and movies (The Beguiled; Posse; The Shootist; The Car; The Fury; Piranha; Marnie), born April 18, 1956. (Melody Thomas Scott 2007 Photo: JPI Studios)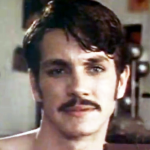 Eric Roberts is 64

American actor of TV (Less Than Perfect; Another World; Heroes; Crash; The Young and the Restless) and movies (Runaway Train; King of the Gypsies; The Dark Knight; Raggedy Man; The Coca-Cola Kid; Best of the Best; Final Analysis; It's My Party), born April 18, 1956. (Eric Roberts 1983 Star 80 Trailer)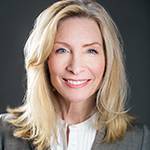 Anna Holbrook is 63 (nee Anna Kathryn York)
Daytime Emmy Award-winning American actress of stage, TV (Sharlene Frame Hudson on Another World; One Life to Live; Law & Order; Law & Order: Special Victims Unit; All My Children; Dallas; Spin City), & movies, born April 18, 1957. (Anna Holbrook Photo: Alexandra Tursh / courtesy AnnaHolbrook.com)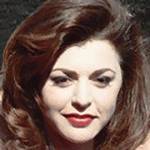 Jane Leeves is 59
English actress of TV (Daphne Moon on Frasier; Joy Scroggs on Hot in Cleveland; Throb; Murphy Brown; Seinfeld) and movies (Mr. Write; Miracle on 34th Street; Music of the Heart; Don't Go Breaking My Heart; To Live and Die in L.A.), born April 18, 1961. (Jane Leeves 1994 Photo: Alan Light) 
Jeff Dunham is 58 (nee Jeffrey Dunham)
American comedian, ventriloquist, and actor of stage & TV (The Jeff Dunham Show; Jeff Dunham: Spark of Insanity; Jeff Dunham: All Over the Map; Hollywood Squares; Jeff Dunham: Birth of a Dummy; Hot Country Nights), born April 18, 1962. (Jeff Dunham 2015 Photo: Ilovemuppets)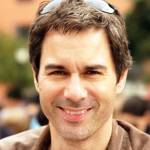 Eric McCormack is 57
Canadian-American voice artist & actor of TV (Will Truman on Will & Grace; Perception; Travelers; Lonesome Dove: The Series & The Outlaw Years; Trust Me; The New Adventures of Old Christine; Full Circle; Pound Puppies) and movies, born April 18, 1963. (Eric McCormack 2008 Photo: Tim Ronca)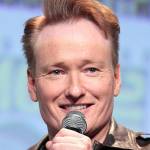 Conan O'Brien is 57 ("Coco"; "The Ginja Ninja")
American comedian, TV comedy writer (Not Necessarily the News; Saturday Night Live; The Simpsons), producer & and host (Conan; Late Night with Conan O'Brien; Carson on TCM; The Tonight Show with Conan O'Brien; The Pete Holmes Show), born April 18, 1963. (Conan O'Brien 2015 Photo: Gage Skidmore)
Robert Kelker-Kelly is 56
American actor of TV (Sam Fowler & Dr. Shane Roberts on Another World; Bo Brady on Days of Our Lives; Stavros Cassadine on General Hospital & Port Charles), movies (Dream for an Insomniac; Mr. Write), and airplane pilot, born April 18, 1964.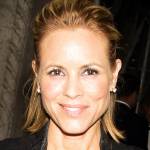 Maria Bello is 53
American actress of TV (ER; NCIS; Mr. & Mrs. Smith; Prime Suspect; Touch; Goliath) and movies (Secret Window; A History of Violence; Flicka; The Jane Austen Book Club; Coyote Ugly; Prisoners; Carjacked; Duets; Grown Ups; Beautiful Boy), born April 18, 1967. (Maria Bello 2013 Photo: Gordon Correll)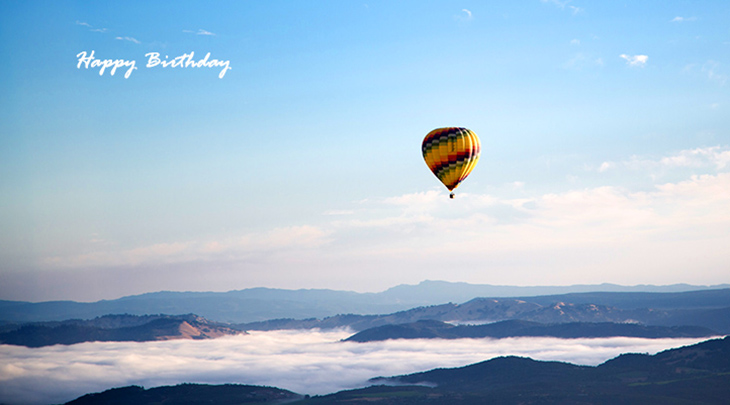 (Hot Air Balloon Photo: Kupono Kuwamura via Unsplash)
Happy Birthday to everyone celebrating their birthday on April 18th!
And remembering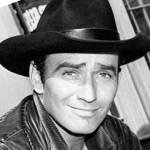 James Drury (nee James Child Drury Jr.)
American actor of TV (The Virginian; Firehouse; Gunsmoke; Zane Grey Theater; Rawhide) and movies (The Tender Trap; Love Me Tender; Bernardine; Pollyanna; Ten Who Dared; The Young Warriors; Good Day for a Hanging; Ride the High Country) (born Apr. 18, 1934 – died Apr. 6, 2020; age 85). James Drury died of natural causes. (James Drury 1971 The Virginian Photo: NBC)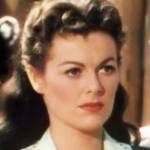 Barbara Hale
Emmy Award-winning American actress of TV (Della Street on Perry Mason series & movies) and films (Seminole; Lorna Doone; The Falcon Out West; West of the Pecos; Lady Luck; Jolson Sings Again; Airport; The Window) (born Apr. 18, 1922 – died Jan. 26, 2017; age 94). Barbara Hale died of COPD complications. (Barbara Hale Photo: Seminole 1953 Universal Pictures)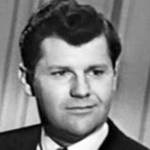 Bob Hastings (nee Robert Francis Hastings)

American actor of TV (McHale's Navy; All in the Family; The Edge of Night; The Munsters; Captain Video and His Video Rangers; The Phil Silvers Show; General Hospital), and movies (Superboy; The Love God?; How to Frame a Figg; Harper Valley P.T.A.) (born Apr. 18, 1925 – died June 30, 2014; age 89). Bob Hastings died of prostate cancer. (Bob Hastings 2008 Photo: Ronzoni)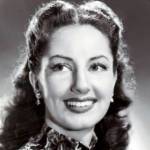 Virginia O'Brien ("Frozen Face"; "Miss Ice Glacier")
American singer & actress of stage & film (Merton of the Movies; Du Barry Was a Lady; Meet the People; Ringside Maisie; Ship Ahoy; The Show-Off; Panama Hattie; The Harvey Girls; Lady Be Good; Francis in the Navy; Till the Clouds Roll By; Gus; Ziegfeld Follies) (born Apr. 18, 1919 – died Jan. 16, 2001; age 81). Virginia O'Brien died of natural causes. (Virginia O'Brien 1942 Photo)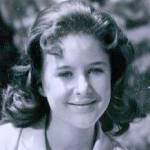 Lori Martin (nee Dawn Catherine Menzer; aka Dawn Breitenbucher)
American singer (Grady), actress of TV (Velvet Brown on National Velvet; Sally Reed on Days of Our Lives; My Three Sons; Family Affair; Breaking Point; Leave it to Beaver) and movies (Cape Fear; The Chase; The Angry Breed; Machine-Gun Kelly) (born Apr. 18, 1947 – died Apr. 4, 2010; age 62). Cause of death for Lori Martin is unknown. (Lori Martin 1962 Photo: Press Syndicate)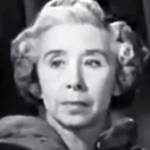 Virginia Farmer (nee Mary Virginia Farmer)
American film actress (The Fatal Witness; The Men; Born to Be Bad; Darling, How Could You!; Bury Me Dead; Strangler of the Swamp; Lady in the Dark; A Woman's Secret; Another Part of the Forest; Captain Carey, U.S.A.; Gun Crazy) (born Apr. 18, 1898 – died May 19, 1988; age 90). Cause of death for Virginia Farmer is unknown. (Virginia Farmer 1950 Cyrano de Bergerac)
*Images are public domain or Creative Commons licensed & sourced via Wikimedia Commons, Vimeo, or Flickr, unless otherwise noted*