May 3rd Birthdays
If you were born on May 3rd you share a celebrity birthday with these famous people:
Frankie Valli
is 88 (nee Francesco Stephen Castelluccio)
Rock & Roll Hall of Fame American lead singer of The Four Seasons (Sherry; Big Girls Don't Cry; Walk Like a Man; Rag Doll; My Eyes Adored You; Grease; Candy Girl; December, 1963 [Oh, What a Night]), and actor (The Sopranos), born May 3, 1934. (Frankie Avalon 1985 Photo: .MCA Records / Curb Records)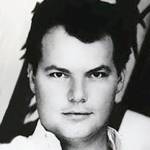 Christopher Cross is 71 (nee Christopher Charles Geppert)
Grammy & Academy Award-winning American singer-songwriter (Sailing; Arthur's Theme [Best That You Can Do]; Ride Like the Wind; Think of Laura; All Right; Never Be the Same; Say You'll Be Mine; No Time for Talk), born May 3, 1951. (Christopher Cross 1983 Solid Gold Photo: Lippin & Grant Inc.)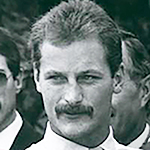 Rod Langway is 65 (nee Rodney Cory Langway)
Hockey Hall of Fame American WHA and NHL defenseman (Birmingham Bulls; Montreal Canadiens; Washington Capitals), winner of the James Norris Memorial Trophy (1983 & 1984), born May 3, 1957. (Rod Langway 1983 Photo: Howard L. Sachs / Consolidated News Pictures)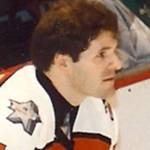 Ron Hextall is 58 (nee Ronald Jeffrey Hextall)
Canadian NHL goaltender (Philadelphia Flyers; Quebec Nordiques; New York Islanders), 1987 Vezina Trophy & Conn Smythe Trophy winner, NHL Exec (Los Angeles Kings – 2012 Stanley Cup; Philadelphia Flyers), born May 3, 1964. (Ron Hextall 1992 Photo: Jim Tryon / Audrey)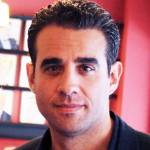 Bobby  Cannavale is 52 (nee Roberto Michael Cannavale)
American actor of TV (Third Watch; Will & Grace; Boardwalk Empire; Mr. Robot; Cold Case; Cupid; Nurse Jackie; Ally McBeal) and movies (The Station Agent; Danny Collins; Antman; The Night Listener; Motherless Brooklyn; The Irishman), born May 3, 1970. (Bobby Cannavale 2009 Photo: Drama League)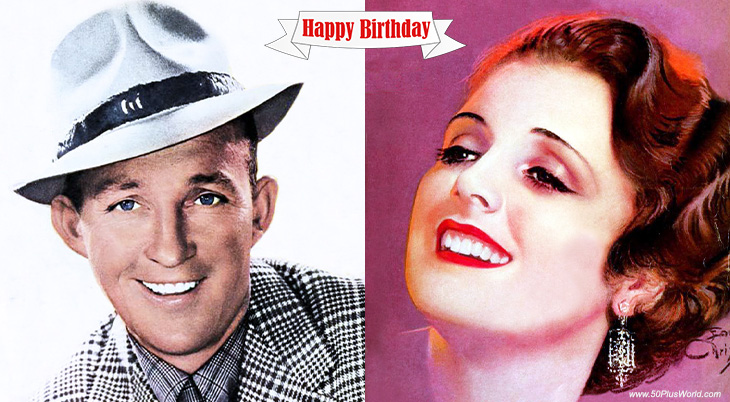 (Bing Crosby 1947: Hesse | Mary Astor 1932: Earl Christy)
Happy Birthday to everyone celebrating their birthday on May 3rd!
Remember These May 3rd Famous Birthdays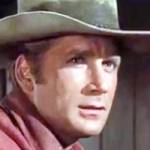 Alex Cord (nee Alexander Viespi)
American actor of TV (Michael Coldsmith Briggs III on Airwolf; W.E.B.; Cassie & Co.; Route 66; Fantasy Island; Police Story) and movies (The Chapman Report; The Brotherhood; Stiletto; The Last Grenade; Grayeagle; Jungle Warriors; Chosen Survivors; Synanon; A Minute to Pray, a Second to Die; Sidewinder 1) (born May 3, 1933 – died Aug. 9, 2021; age 88). (Alex Cord 1966 Stagecoach)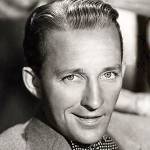 Bing Crosby (nee Harry Lillis Crosby Jr.)
American Grammy & Academy Award-winning songwriter, singer (White Christmas; I'll Be Seeing You; Dancing in the Dark; Where The Blue of the Night), actor of radio, TV (The Bing Crosby Show), & films (Going My Way; The Bells of St. Mary's; Just For You; High Society; Road to Bali; The Country Girl) (born May 3, 1903 – died Oct. 14, 1977; age 74). (Bing Crosby 1943: Billboard)  
Pete Seeger (nee Peter Seeger)
Blacklisted American peace activist, musician, Rock & Roll Hall of Fame and Grammy Award-winning folk singer-songwriter (Where Have All The Flowers Gone?; If I Had a Hammer; Turn! Turn! Turn!; Little Boxes; Which Side Are You On?; We Shall Overcome) (born May 3, 1919 – died Jan. 27, 2014; age 94). (Pete Seeger 1967 Photo: James Kavallines / World Journal Tribune)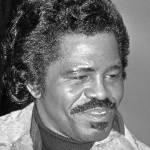 James Brown (nee James Joseph Brown; "The Godfather of Soul")
American Rock & Roll Hall of Fame singer-songwriter (Papa's Got a Brand New Bag; I Got You [I Feel Good]; Get Up [I Feel Like Being a] Sex Machine; It's a Man's Man's Man's World; Try Me; The Payback) (born May 3, 1933 – died Dec. 25, 2006; age 73). James Brown died of pneumonia complications & heart failure. (James Brown 1977 Photo: Koen Suyk / Anefo, Nationaal Archief)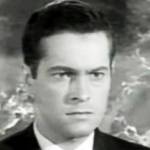 Robert Osborne
American film historian, actor, author (Academy Awards Illustrated), journalist (The Hollywood Reporter) and TV host for The Movie Channel and Turner Classic Movies (The Essentials; Private Screenings; The Osborne Column) (born May 3, 1932 – died Mar. 6, 2017; age 84). Robert Osborne died of natural causes. (Robert Osborne 1962 The Beverly Hillbillies)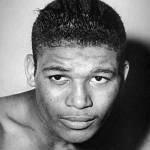 Sugar Ray Robinson (nee Walker Smith Jr.)
American International Boxing Hall of Fame pro boxer, World Welterweight Champion (1946-1951), and World Middleweight Champion (1951-1952; 1956-1957; 1958-1960) who defeated Jake La Motta (born May 3, 1921 – died Apr. 12, 1989; age 67). Sugar Ray Robinson had diabetes mellitus and Alzheimer's Disease before his death. (Sugar Ray Robinson 1947 Photo: ACME)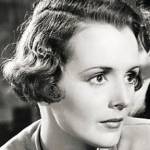 Mary Astor (nee Lucile Vasconcellos Langhanke)
American Academy Award-winning movie actress (Beau Brummel; The Maltese Falcon; The Great Lie; White Shoulders; Meet Me in St. Louis; Little Women; Return to Peyton Place; Youngblood Hawke; Hush…Hush, Sweet Charlotte; Act of Violence) (born May 3, 1906 – died Sept. 25, 1987; age 81). Mary Astor died of respiratory failure. (Mary Astor 1936 Trapped by Television)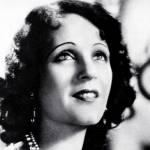 Juliette Compton
American actress of stage (Ziegfeld Follies), 1930s & silent films (The Masquerader; Berkeley Square; Woman to Woman; Peg O' My Heart; The Match King; Devil and the Deep; Kick In; Husband's Holiday; Unfaithful; Behold My Wife!; Grand Canary; The Man Called Back; Strangers in Love; No One Man) (born May 3, 1899 – died Mar. 19, 1989; age 89). (Juliette Compton 1930: Otto Dyar)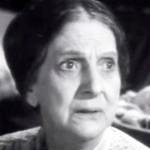 Beulah Bondi
Emmy Award-winning American actress of stage, TV (The Waltons) & movies (Mr. Smith Goes to Washington; It's a Wonderful Life; Tammy Tell Me True; The Snake Pit; The Gorgeous Hussy; Of Human Hearts) (born May 3, 1889 – died Jan. 11, 1981; age 91). Beulah Bondi broke her ribs in a fall and died of pulmonary complications. (Beulah Bondi 1957 Zane Grey Theater)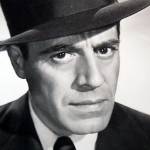 Jack La Rue (nee Gaspere Biondolillo)
American character actor and narrator of stage, TV (Lights Out) & movies (A Farewell to Arms; Robin and the 7 Hoods; For Heaven's Sake; No Orchids for Miss Blandish; Dangerous Passage; Take the Stand; Virtue; Gambling Ship; To The Last Man) (born May 3, 1902 – died Jan. 11, 1984; age 81). Jack Larue died of a heart attack. (Jack La Rue 1950 For Heaven's Sake Photo: 20th Century Fox)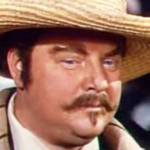 Walter Slezak
Tony Award-winning Austrian-American actor of stage, radio, TV (One Life to Live; Suspense; 77 Sunset Strip; Danger; Batman), and movies (Lifeboat; Born to Kill; Treasure Island; The Pirate; Sinbad, the Sailor; Come September; Black Beauty; Riffraff) (born May 3, 1902 – died Apr. 21, 1983; age 80). Walter Slezak died after he shot himself. (Walter Slezak 1948 The Pirate Trailer: MGM)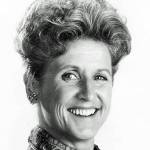 Ann B. Davis (nee Ann Bradford Davis)
American Emmy Award-winning actress of TV (Schultzy on The Bob Cummings Show; Alice on The Brady Bunch; The Brady Bunch Variety Hour; The Brady Brides; The Bradys; The John Forsythe Show) and commercials (Shake 'n Bake; Minute Rice; Ford; Swiffer) (born May 3, 1926 – died June 1, 2014; age 88). Ann B. Davis fell and of a subdural hematoma. (Ann B. Davis 1973 Photo)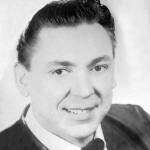 Dave Dudley (nee David Darwin Pedruska)
American country music singer (Six Days on the Road; Cowboy Boots; What We're Fighting For; The Pool Shark; Last Day in The Mines; Fly Away Again; Comin' down; Truck Drivin' Son-of-a-Gun; Mad; There Ain't No Easy Run; Viet Nam Blues; Keep on Truckin') (born May 3, 1928 – died Dec. 22, 2003; age 75). Dave Dudley died of a heart attack. (Dave Dudley 1967: Mercury Records / Billboard)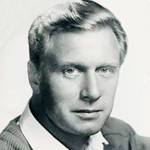 George Gaynes (nee George Jongejans)
Finnish-American actor of TV (Henry Warnimont on Punky Brewster; The Days and Nights of Molly Dodd; Hearts Afire; Search for Tomorrow; General Hospital; Quincy M.E.; Columbo) & movies (Marooned: Doctors' Wives; The Way We Were; Tootsie, Police Academy films) (born May 3, 1917 – died Feb. 15, 2016; age 98). George Gaynes died of unknown causes. (George Gaynes 1964 Photo)
Adele DeGarde (nee Adelaide De Gard; aka Adele De Garde)
American silent movie actress (Within the Law; The Christmas Burglars; The Golden Louis; The Lonely Villa; Two Waifs and a Stray; The Bottom of the Well; Jean and the Waif; The Child Crusoes; The Old Silver Watch; The Light That Failed; Lights of New York) (born May 3, 1899 – died Jan. 7, 1966; age 66). (Adele DeGarde 1912 Photo: The Motion Picture Story Magazine)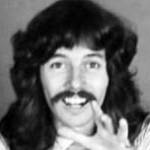 Doug Henning (nee Douglas James Henning)

Canadian escape artist, illusionist (Houdini's water torture illusion), actor and magician of stage, (Spellbound; Merlin), TV (Doug Henning's World of Magic series and specials / The Magic Show), author (Houdini: His Legend and His Magic), (born May 3, 1947 – died Feb. 7, 2000; age 52). Doug Henning had liver cancer when he died.  (Doug Henning 1976 Photo: NBC Television)
Barry Russo (nee John Russo; aka John Duke Russo)
American character actor of TV (The Young Marrieds; The F.B.I.; 77 Sunset Strip; Mission: Impossible;The Untouchables; Star Trek; The Fugitive; Hawaii Five-O; Mannix) and movies (Follow That Dream; Pay or Die!; The Don is Dead; Never Steal Anything Small) (born May 3, 1925 – died Dec. 13, 2003; age 78). Cause of death for Barry Russo is unknown. (Barry Russo 1966 12 O'Clock High)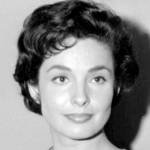 Jeanne Bal
American actress of TV series (Miss Jean Pagano on Mr. Novak; Pat Baker on Love and Marriage; Perry Mason; Bachelor Father) and TV guest star (I Spy; Star Trek; McHale's Navy; The Fugitive; Bonanza; Thriller; Shotgun Slade; Checkmate; Route 66) (born May 3, 1928 – died Apr. 30, 1996; age 67). Jeanne Bal died of breast cancer. (Jeanne Bal 1963-1964 Mr. Novak Photo: NBC)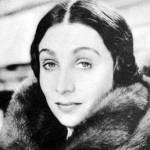 Aline MacMahon
American film actress (Dragon Seed; Kind Lady; Babbitt; While the Patient Slept; The Eddie Cantor Story; I Could Go On Singing; The Search; Ah Wilderness!; The Flame and the Arrow; Diamond Head; The Mighty McGurk; The Young Doctors; Mary Jane's Pa; All The Way Home; The Man From Laramie Five Star Final) (born May 3, 1899 – died Oct. 12, 1991; age 92). (Aline MacMahon 1934)
*Images are public domain or Creative Commons licensed & sourced via Wikimedia Commons, Vimeo, or Flickr, unless otherwise noted*