May 3rd Birthdays
If you were born on May 3rd you share a celebrity birthday with these famous people:
Frankie Valli
is 89 (nee Francesco Stephen Castelluccio)
Rock & Roll Hall of Fame American lead singer of The Four Seasons (Sherry; Big Girls Don't Cry; Walk Like a Man; Rag Doll; My Eyes Adored You; Grease; Candy Girl; December, 1963 [Oh, What a Night]), and actor (The Sopranos), born May 3, 1934. (Frankie Avalon 1985 Photo: .MCA Records / Curb Records)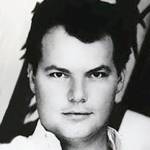 Christopher Cross is 72 (nee Christopher Charles Geppert)
Grammy & Academy Award-winning American singer-songwriter (Sailing; Arthur's Theme [Best That You Can Do]; Ride Like the Wind; Think of Laura; All Right; Never Be the Same; Say You'll Be Mine; No Time for Talk), born May 3, 1951. (Christopher Cross 1983 Solid Gold Photo: Lippin & Grant Inc.)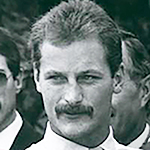 Rod Langway is 66 (nee Rodney Cory Langway)
Hockey Hall of Fame American WHA and NHL defenseman (Birmingham Bulls; Montreal Canadiens; Washington Capitals), winner of the James Norris Memorial Trophy (1983 & 1984), born May 3, 1957. (Rod Langway 1983 Photo: Howard L. Sachs / Consolidated News Pictures)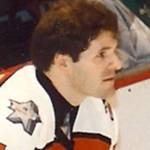 Ron Hextall is 59 (nee Ronald Jeffrey Hextall)
Canadian NHL goaltender (Philadelphia Flyers; Quebec Nordiques; New York Islanders), 1987 Vezina Trophy & Conn Smythe Trophy winner, NHL Exec (Los Angeles Kings – 2012 Stanley Cup; Philadelphia Flyers), born May 3, 1964. (Ron Hextall 1992 Photo: Jim Tryon / Audrey)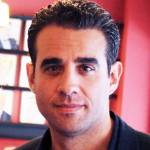 Bobby Cannavale is 53 (nee Roberto Michael Cannavale; ex of Jenny Lumet)
American actor of TV (Third Watch; Will & Grace; Boardwalk Empire; Mr. Robot; Cold Case) & films (The Station Agent; Danny Collins; Antman; The Night Listener; Motherless Brooklyn; The Irishman), born May 3, 1970. Partner of Rose Byrne; ex son-in-law of Sidney Lumet. (Bobby Cannavale 2009: Drama League)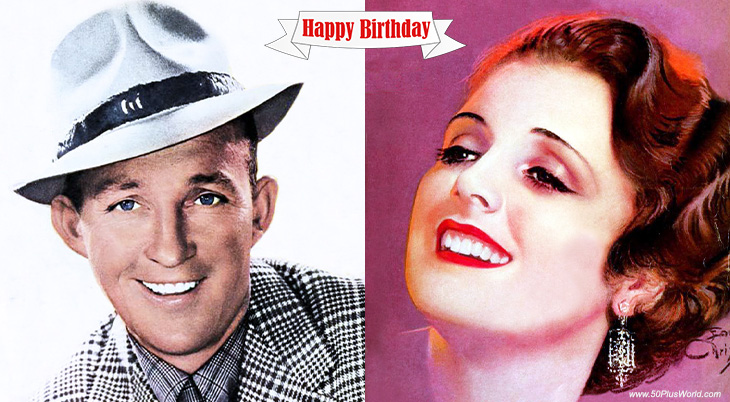 (Bing Crosby 1947: Hesse | Mary Astor 1932: Earl Christy)
Happy Birthday to everyone celebrating their birthday on May 3rd!
Remember These May 3rd Famous Birthdays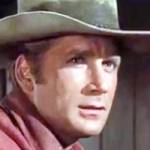 Alex Cord (nee Alexander Viespi Jr.; ex of Joanna Pettet)
American actor of TV (Michael Coldsmith Briggs III on Airwolf; W.E.B.; Cassie & Co.; Route 66; Fantasy Island; Police Story) and movies (The Chapman Report; The Brotherhood; Stiletto; The Last Grenade; Grayeagle; Jungle Warriors; Chosen Survivors; Synanon; A Minute to Pray, a Second to Die; Sidewinder 1) (born May 3, 1933 – died Aug. 9, 2021; age 88). (Alex Cord 1966 Stagecoach)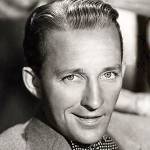 Bing Crosby (nee Harry Lillis Crosby Jr.; married Dixie Lee, Kathryn Grant)
American Grammy & Oscar-winning songwriter, singer (White Christmas; I'll Be Seeing You; Dancing in the Dark; Where The Blue of the Night), actor of TV & films (Going My Way; The Bells of St. Mary's; Just For You; High Society; Road to Bali; The Country Girl) (born May 3, 1903 – died Oct. 14, 1977; age 74). Brother of Bob Crosby; father of Mary & Gary Crosby. (Bing Crosby 1943)  
Pete Seeger (nee Peter Seeger)
Blacklisted American peace activist, musician, Rock & Roll Hall of Fame and Grammy Award-winning folk singer-songwriter (Where Have All The Flowers Gone?; If I Had a Hammer; Turn! Turn! Turn!; Little Boxes; Which Side Are You On?; We Shall Overcome) (born May 3, 1919 – died Jan. 27, 2014; age 94). (Pete Seeger 1967 Photo: James Kavallines / World Journal Tribune)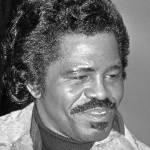 James Brown (nee James Joseph Brown; "The Godfather of Soul")
American Rock & Roll Hall of Fame singer-songwriter (Papa's Got a Brand New Bag; I Got You [I Feel Good]; Get Up [I Feel Like Being a] Sex Machine; It's a Man's Man's Man's World; Try Me; The Payback) (born May 3, 1933 – died Dec. 25, 2006; age 73). James Brown died of pneumonia complications & heart failure. (James Brown 1977 Photo: Koen Suyk / Anefo, Nationaal Archief)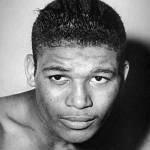 Sugar Ray Robinson (nee Walker Smith Jr.)
American International Boxing Hall of Fame pro boxer, World Welterweight Champion (1946-1951), and World Middleweight Champion (1951-1952; 1956-1957; 1958-1960) who defeated Jake La Motta (born May 3, 1921 – died Apr. 12, 1989; age 67). Sugar Ray Robinson had diabetes mellitus and Alzheimer's Disease before his death. (Sugar Ray Robinson 1947 Photo: ACME)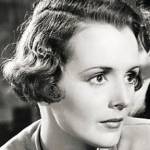 Mary Astor (nee Lucile Vasconcellos Langhanke; ex of Kenneth Hawks)
American Academy Award-winning movie actress (Beau Brummel; The Maltese Falcon; The Great Lie; White Shoulders; Meet Me in St. Louis; Little Women; Return to Peyton Place; Youngblood Hawke; Hush…Hush, Sweet Charlotte) (born May 3, 1906 – died Sept. 25, 1987; age 81). Sister-in-law of Howard Hawks, Bessie Love. (Mary Astor 1936 Trapped by Television)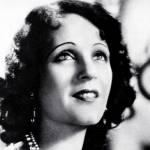 Juliette Compton
American model (Harrison Fisher), actress of stage (Ziegfeld Follies), 1930s & silent films (The Masquerader; Berkeley Square; Woman to Woman; Peg O' My Heart; The Match King; Devil and the Deep; Kick In; Husband's Holiday; Strangers in Love; Unfaithful; Behold My Wife!; Grand Canary; No One Man) (born May 3, 1899 – died Mar. 19, 1989; age 89). (Juliette Compton 1930: Otto Dyar)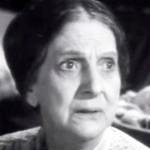 Beulah Bondi (nee Beulah Bondy)
Emmy Award-winning American actress of stage, TV (The Waltons) & movies (Mr. Smith Goes to Washington; It's a Wonderful Life; Tammy Tell Me True; The Snake Pit; The Gorgeous Hussy; Of Human Hearts) (born May 3, 1889 – died Jan. 11, 1981; age 91). Beulah Bondi broke her ribs in a fall and died of pulmonary complications. (Beulah Bondi 1957 Zane Grey Theater)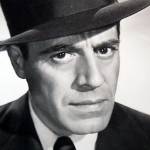 Jack La Rue (nee Gaspere Biondolillo)
American character actor and narrator of stage, TV (Lights Out) & movies (A Farewell to Arms; Robin and the 7 Hoods; For Heaven's Sake; No Orchids for Miss Blandish; Dangerous Passage; Take the Stand; Virtue; Gambling Ship; To The Last Man) (born May 3, 1902 – died Jan. 11, 1984; age 81). Jack Larue died of a heart attack. (Jack La Rue 1950 For Heaven's Sake Photo: 20th Century Fox)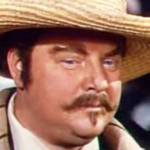 Walter Slezak (father of Erika Slezak)
Tony Award-winning Austrian-American actor of stage, radio, TV (One Life to Live; Suspense; 77 Sunset Strip; Danger; Batman), and movies (Lifeboat; Born to Kill; Treasure Island; The Pirate; Sinbad, the Sailor; Come September; Black Beauty; Riffraff) (born May 3, 1902 – died Apr. 21, 1983; age 80). Walter Slezak died by suicide (gunshot). (Walter Slezak 1948 The Pirate Trailer: MGM)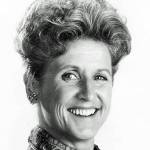 Ann B. Davis (nee Ann Bradford Davis)
American Emmy Award-winning actress of TV (Schultzy on The Bob Cummings Show; Alice on The Brady Bunch; The Brady Bunch Variety Hour; The Brady Brides; The Bradys; The John Forsythe Show) and commercials (Shake 'n Bake; Minute Rice; Ford; Swiffer) (born May 3, 1926 – died June 1, 2014; age 88). Ann B. Davis fell and of a subdural hematoma. (Ann B. Davis 1973 Photo)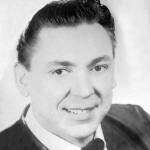 Dave Dudley (nee David Darwin Pedruska)
American country music singer (Six Days on the Road; Cowboy Boots; What We're Fighting For; The Pool Shark; Last Day in The Mines; Fly Away Again; Comin' down; Truck Drivin' Son-of-a-Gun; Mad; There Ain't No Easy Run; Viet Nam Blues; Keep on Truckin') (born May 3, 1928 – died Dec. 22, 2003; age 75). Dave Dudley died of a heart attack. (Dave Dudley 1967: Mercury Records / Billboard)
Adele DeGarde (nee Adelaide De Gard; aka Adele De Garde)
American silent movie actress (Within the Law; The Christmas Burglars; The Golden Louis; The Lonely Villa; Two Waifs and a Stray; The Bottom of the Well; Jean and the Waif; The Child Crusoes; The Old Silver Watch; The Light That Failed; Lights of New York) (born May 3, 1899 – died Jan. 7, 1966; age 66). (Adele DeGarde 1912 Photo: The Motion Picture Story Magazine)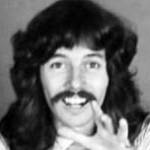 Doug Henning (nee Douglas James Henning)

Canadian escape artist, illusionist (Houdini's water torture illusion), actor and magician of stage, (Spellbound; Merlin), TV (Doug Henning's World of Magic series and specials / The Magic Show), author (Houdini: His Legend and His Magic), (born May 3, 1947 – died Feb. 7, 2000; age 52). Doug Henning had liver cancer when he died.  (Doug Henning 1976 Photo: NBC Television)
Barry Russo (nee John Russo; aka John Duke Russo; ex of Carol Thurston)
American character actor of TV (Roy Gilroy on The Young Marrieds; The F.B.I.; 77 Sunset Strip; Mission: Impossible;The Untouchables; Star Trek; The Fugitive; Hawaii Five-O; Tombstone Territory; Mannix) and movies (Follow That Dream; Pay or Die!; The Don is Dead; Never Steal Anything Small) (born May 3, 1925 – died Dec. 13, 2003; age 78). (Barry Russo 1966 12 O'Clock High)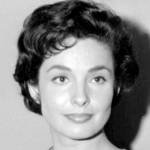 Jeanne Bal
American actress of TV series (Miss Jean Pagano on Mr. Novak; Pat Baker on Love and Marriage; Perry Mason; Bachelor Father) and TV guest star (I Spy; Star Trek; McHale's Navy; The Fugitive; Bonanza; Thriller; Shotgun Slade; Checkmate; Route 66) (born May 3, 1928 – died Apr. 30, 1996; age 67). Jeanne Bal died of breast cancer. (Jeanne Bal 1963-1964 Mr. Novak Photo: NBC)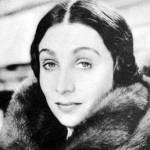 Aline MacMahon
American film actress (Dragon Seed; Kind Lady; Babbitt; While the Patient Slept; The Eddie Cantor Story; I Could Go On Singing; The Search; Ah Wilderness!; The Flame and the Arrow; Diamond Head; The Mighty McGurk; The Young Doctors; Mary Jane's Pa; All The Way Home; The Man From Laramie Five Star Final) (born May 3, 1899 – died Oct. 12, 1991; age 92). (Aline MacMahon 1934)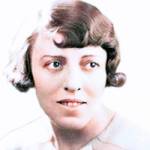 Dodie Smith (nee Dorothy Gladys Smith; aka C.L. Anthony)
English theatre actress, playwright (Call It a Day; Lovers and Friends; Letter from Paris; Touch Wood; Autumn Crocus; Service; Dear Octopus), screenwriter (Darling, How Could You!; The Uninvited), and novelist (One Hundred and One Dalmatians; I Capture the Castle; The Starlight Barking) (born May 3, 1896 – died Nov. 24, 1990; age 94). (Dodie Smith c. 1930s: Pearl Freeman [colorized])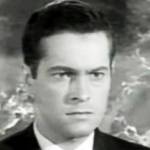 Robert Osborne
American film historian, actor, author (Academy Awards Illustrated), journalist (The Hollywood Reporter) and TV host for The Movie Channel and Turner Classic Movies (The Essentials; Private Screenings; The Osborne Column) (born May 3, 1932 – died Mar. 6, 2017; age 84). Robert Osborne died of natural causes. (Robert Osborne 1962 The Beverly Hillbillies)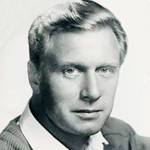 George Gaynes (nee George Jongejans; married Allyn Ann McLerie)
Finnish-American actor of TV (Henry Warnimont on Punky Brewster; The Days and Nights of Molly Dodd; Hearts Afire; Search for Tomorrow; General Hospital; Quincy M.E.; Columbo) & movies (Marooned: Doctors' Wives; The Way We Were; Tootsie, Police Academy films) (born May 3, 1917 – died Feb. 15, 2016; age 98). George Gaynes died of unknown causes. (George Gaynes 1964 Photo)
François Coty (nee Joseph Marie François Spoturno)
French perfumier (La Rose Jacqueminot; Ambre Antique; L'Origan; Emeraude) & cosmetician (Air-spun face powder), pioneer of fragrance & cosmetic sets and  packaging design (art nouveau bottles by René Lalique & Baccarat; gift boxes by Léon Bakst), newspaper publisher (born May 3, 1874 – died July 25, 1934; age 60). (François Coty 1910: André Taponier)
*Images are public domain or Creative Commons licensed & sourced via Wikimedia Commons, Vimeo, or Flickr, unless otherwise noted*