August 6th Birthdays
If you were born on August 6th you share a celebrity birthday with these famous people: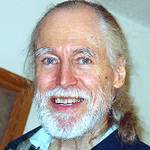 Piers Anthony is 88 (nee Piers Anthony Dillingham Jacob)
English-American fantasy and science fiction writers, author of the Jason Striker, Xanth, Cluster, Apprentice Adept, Incarnations of Immortality, Bio of a Space Tyrant, and other series (A Spell for Chameleon), born August 6, 1934. (Piers Anthony 2011 Photo: Jane McConnell / by permission of Piers Anthony)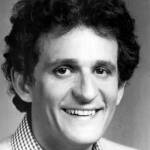 Peter Bonerz is 84

American TV director (Murphy Brown; Home Improvement; Good Morning, Miami; The Bob Newhart Show; E/R; The Two of Us; Friends; Wings; My Sister Sam), actor (Dr. Jerry Robinson on The Bob Newhart Show; Nine to Five; Catch-22), born August 6, 1938. (Peter Bonerz 1973 The Bob Newhart Show: CBS TV)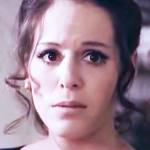 Louise Sorel is 82 (nee Louise Jacqueline Cohen)
American actress of TV (Vivian Alamain on Days of Our Lives; Augusta Lockridge on Santa Barbara; Port Charles; Ladies' Man; Judith on One Life to Live; Passions; Knots Landing) and movies (Plaza Suite), born August 6, 1940. (Louise Sorel 1973 The President's Plane is Missing: Death is Just a Door)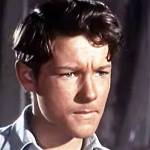 Michael Anderson Jr. is 79
English actor of TV (The Monroes; Hawaii Five-O), movies (Sunset Grill; The Moonraker; In Search of the Castaways; Dear Heart; The Sons of Katie Elder; The Glory Guys; WUSA; Logan's Run; Terminal Rush; Major Dundee; Play It Cool), born August 6, 1943. (Michael Anderson Jr. 1960 The Sundowners Trailer)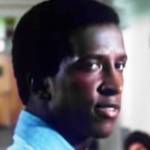 Dorian Harewood is 72 (nee Willie Dorian Harewood)
American voice over artist & actor of TV (7th Heaven; Strike Force; The Trials of Rosie O'Neill; The Hoop Life; Glitter; Trauma Center; Boomtown; The Young and the Restless) and movies (Evasive Action; Against All Odds; Gray Lady Down), born August 6, 1950. (Dorian Harewood 1977 Panic in Echo Park)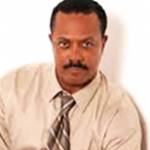 Nathan Purdee is 72
American actor of TV series, soap operas (Nathan Hastings on The Young and the Restless; Jed on Santa Barbara; Hank Gannon on One Life to Live; Tainted Dreams), and films (The Return of Superfly; Life of Crime; Killian & the Comeback Kids), born August 6, 1950. (Nathan Purdee Photo: Lwottring)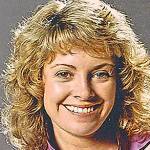 Catherine Hicks is 71 (nee Catherine Mary Hicks)
American actress of stage, TV (Annie Camden on 7th Heaven; Dr. Faith Coleridge on Ryan's Hope; The Bad News Bears; Tucker's Witch), movies (Fever Pitch; Peggy Sue Got Married; Star Trek IV: The Voyage Home; She's Out of Control), born August 6, 1951. (Catherine Hicks 1986 Photo: Tomás Del Coro)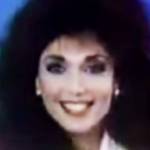 Stepfanie Kramer is 66 (nee Stephanie Lyla Kramer)

Emmy Award-winning American actress of TV (Det. Dee Dee McCall on Hunter; Coins in the Fountain; We Got it Made; Married: The First Year; The Secret Circle; Knot's Landing; Dynasty; Trapper John, M.D.), and movies (The Dogwalker), born August 6, 1956. (Stepfanie Kramer 1987 Hunter Promo: NBC)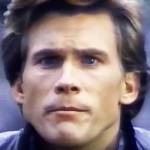 Grant Aleksander is 62 (nee Grant Aleksander Kunkowski)
American director and actor of TV (Alec McIntyre on All My Children; Phillip Spaulding on Guiding Light; Tainted Dreams; As the World Turns; Capitol) and movies (Tough Guys; The Big Bad Swim; Fields of Freedom), born August 6, 1960. (Grant Aleksander 1986 Dark Mansions Promo: ABC)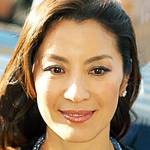 Michelle Yeoh is 60 (nee Yeoh Choo-Kheng; aka Michelle Khan)
Malaysian martial arts expert and actress of TV (Star Trek: Discovery; Marco Polo) & movies (Tomorrow Never Dies; Crouching Tiger, Hidden Dragon; Supercop; The Mummy: Tomb of the Dragon Emperor; Guardians of the Galaxy Vol. 2), born August 6, 1962. (Michelle Yeoh 2009 Photo: Georges Biard)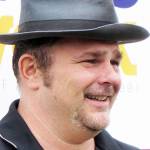 Jeremy Ratchford is 57

Canadian voice & character actor of TV (Nick Vera on Cold Case; Det. Jack Pogue on Blue Murder; The Campbells; Street Legal; X-Men; Night Heat) and movies (Fly Away Home; Generation X; Hearts of Fire; Angel Eyes; Change of Heart), born August 6, 1965. (Jeremy Ratchford 2011 Photo: Michele – Key Set)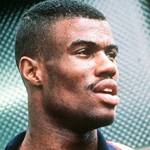 David Robinson is 57
Naismith Memorial Basketball Hall of Fame American NBA player (San Antonio Spurs 1999 & 2003 NBA Champs), 1992 NBA Defensive Player of the Year, 1995 NBA MVP, NBA All-Star, 1992 & 1996 Olympic gold medalist, born August 6, 1965. (David Robinson 1988 Photo: Ken Hackman / DoD)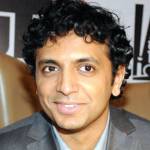 M. Night Shyamalan is 52 (nee Manoj Nelliyattu Shyamalan)
American filmmaker & actor (The Sixth Sense; Unbreakable; Signs; The Village; Lady in the Water; Glass; Stuart Little; Wide Awake; The Last Airbender; The Happening; After Earth; Split; Devil; Praying With Anger; She's All That), born August 5, 1970. (M. Night Shyamalan 2008 Photo: Bollywood Hungama)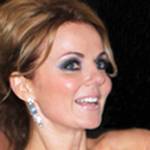 Geri Halliwell is 50 (nee Geraldine Estelle Halliwell; "GInger Spice")
British songwriter & singer with the Spice Girls (Wannabe; Who Do You Think You Are) and solo (It's Raining Men; Lift Me Up; Bag It Up; Mi Chico Latino; Look at Me; It's Raining Men), actress & personality of TV and films (Spice World), (born August 5, 1972. (Geri Halliwell 2012 Photo: Flavia Colonnese)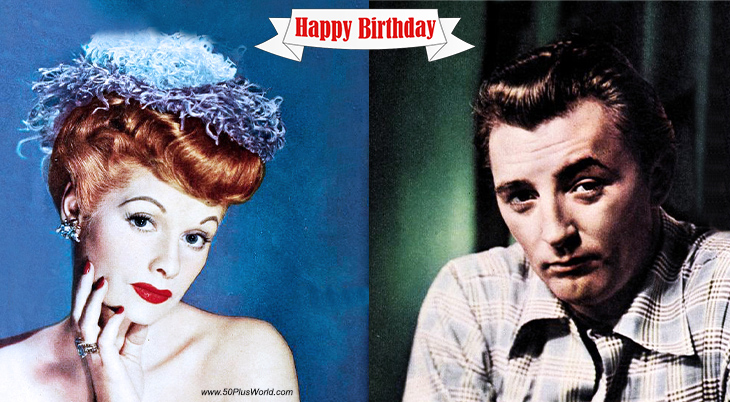 (Lucille Ball 1944: Eric Carpenter | Robert Mitchum 1948: Bachrach)

Happy Birthday to everyone celebrating their birthday on August 6th!
Remember These August 6th Famous Birthdays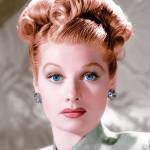 Lucille Ball
Television Hall of Fame American comedienne, Desilu Productions executive, and Emmy-winning actress of radio (My Favorite Husband), TV (I Love Lucy; The Lucy Show; Here's Lucy) and movies (Yours, Mine and Ours; The Long, Long Trailer; Fancy Pants; Lured; The Fuller Brush Girl) (born August 6, 1911 – died Apr. 26, 1989; age 77). (Lucille Ball 1940s: Pierre Tourigny)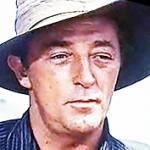 Robert Mitchum

American movie star (The Night of the Hunter; The Red Pony; When Strangers Marry; Crossfire; Heaven Knows, Mr. Allison; Cape Fear; El Dorado; What A Way to Go!; The Big Sleep; Out of the Past; The Story of G. I. Joe; Ryan's Daughter) (born Aug. 6, 1917 – died July 1, 1997; age 79). Robert Mitchum died of emphysema and lung cancer. (Robert Mitchum 1960 The Sundowners Trailer)   
Louella Parsons (nee Louella Rose Oettinger; "Queen of Hollywood")

American screenwriter, radio show host (Hollywood Hotel) and 1st syndicated movie gossip columnist "The Queen of Hollywood" (Los Angeles Examiner & William Randolph Hearst newspapers) & movie personality (Hollywood Hotel) (born August 6, 1881 – died Dec. 9, 1972; age 91). Cause of death for Louella Parsons was arteriosclerosis. (Louella Parsons 1937 Photo: Lowell Sun)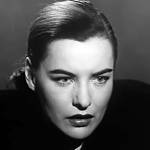 Ella Raines (nee Ella Wallace Raubes)
American actress of TV (Janet Dean, Registered Nurse) and movies (Corvette K-225; Cry 'Havoc'; Phantom Lady; Tall in the Saddle; Enter Arsene Lupin; The Suspect; The Runaround; White Tie and Tails; Time Out of Mind; The Web; Brute Force; A Dangerous Profession) (born Aug. 6, 1920 – died May 30, 1988; age 57). Ella Raines died of throat cancer. (Ella Raines 1949 Impact)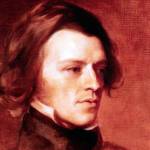 Alfred, Lord Tennyson (1st Baron Tennyson)
English Poet Laureate during the Victorian era (Timbuktoo; The Charge of the Light Brigade; The Lady of Shalott; Ulysses; Mariana; In Memoriam, A.H.H.; Ode on the Death of the Duke of Wellington; Break, Break, Break; The Dying Swan; The Kraken; Locksley Hall; The Princess) (born Aug. 5, 1809 – died Oct. 6, 1892; age 83). (Alfred, Lord Tennyson 1840 Portrait: Samuel Laurence)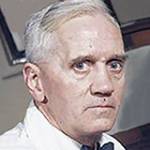 Alexander Fleming
Scottish botanist, microbiologist, pharmacologist, and researcher who accidentally discovered the antibiotic penicillin (Penicillium notatum) in 1928 and won the 1945 Nobel Prize in Medicine, and WWI  (born August 6, 1881 – died Mar. 11, 1955; age 73). Cause of death for Alexander Fleming was a heart attack. (Alexander Fleming c. 1940s Photo: Imperial War Museum)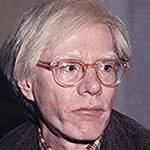 Andy Warhol (nee Andrew Warhola)
American pop art painter (Campbell's Soup Cans; celebrity portraits), visual artist (sculpture, silk screen prints, photography), commercial illustrator, The Velvet Underground producer, Interview magazine & filmmaker (born August 6, 1928 – died Feb. 22, 1987; age 58). Andy Warhol died after gall bladder surgery. (Andy Warhol 1975 Photo: Mondadori Publishers)
Hoot Gibson (nee Edmund Richard Gibson)
Western Performers Hall of Fame American cowboy, rodeo champion, film stuntman, producer, director, and actor (Trigger Law; The Marshal's Daughter; Wild Horse Stampede; Swifty; Spirit of the West; Trigger Tricks; King of the Rodeo; The Hurricane Kid) (born Aug. 6, 1892 – died Aug. 23, 1962; age 70). Hoot Gibson died of cancer. (Hoot Gibson 1919 Photo: Universal / Exhibitors Herald)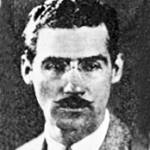 Frank Tuttle
Blacklisted American writer & director of classic & silent films (The Untamed Lady; Love 'Em and Leave 'Em; The Glass Key; This Gun for Hire; Hell on Frisco Bay; A Cry in the Night; I Stole a Million; Paris Honeymoon; College Holiday; Roman Scandals; This Reckless Age; The Canary Murder Case; No Limit; True to the Navy) (born Aug. 6, 1892 – died Jan. 6, 1963; age 70). (Frank Tuttle 1925)
*Images are public domain or Creative Commons licensed & sourced via Wikimedia Commons, Vimeo, or Flickr, unless otherwise noted*